Enchanting and beautiful, Paris is synonymous with luxury. From luxury spa hotels to marvelous museums and magical views, Paris is simply in a class of its own. And if you are in search for The Best Spa Hotels in Paris, you will be spoiled for choices. 
Attracting millions of visitors every year, the city is an ideal destination for comfort and relaxation. The unmatched Parisian experience is what people spend a fortune just to have. What is more, Paris never disappoints.
>>Related: Paris Travel Guide
Here are Some of the Best Spa Hotels You Can Stay in Paris:
Institut Dior at the Hotel Plaza Athénée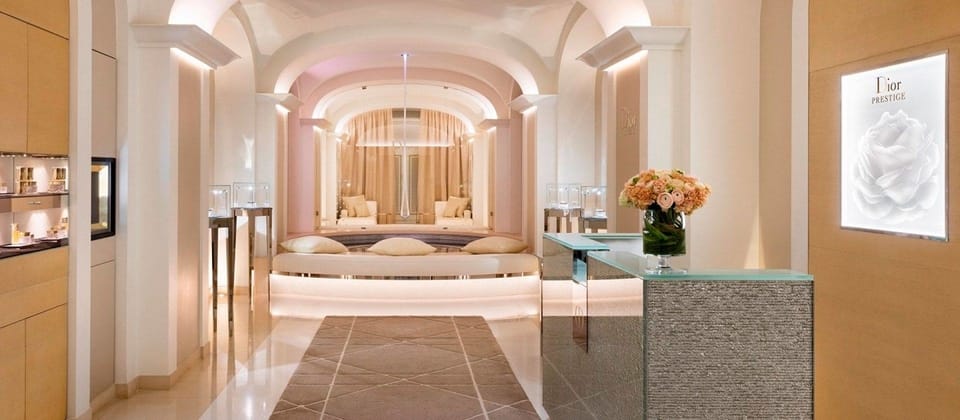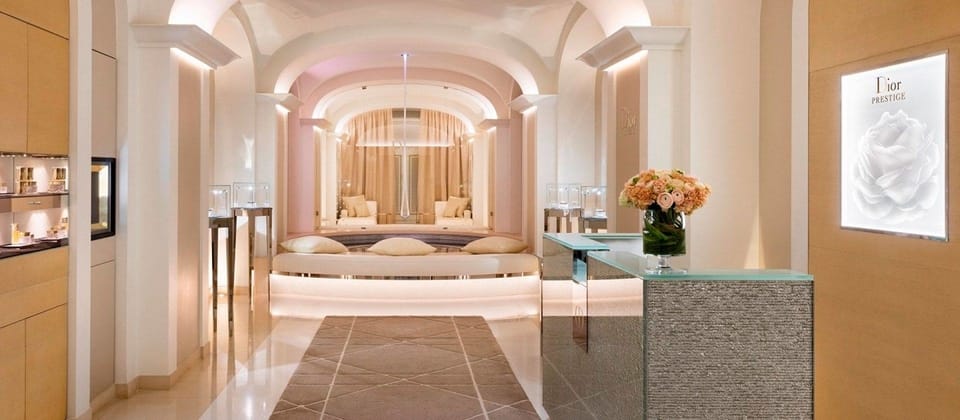 This is one of the best places to be if you have the buck. The Institut Dior ranks high among the capital city's exclusive spas. Here the expert therapists treat visitors to an incredible array of treatments. These treatments commence with a personal consultation and comprehensive skin examination. Customized back massages at the Institut Dior is said to be excellent. Located at Avenue Montaigne, you can visit every day of the week from 10:30 am to 8 pm.
Spa Valmont at Le Meurice
Spa Valmont is an elegant luxury center on the Rue de Rivoli street in Paris. In the treatment of visitors, the spa uses Swiss-made anti-aging products. In addition, the products are for exclusive treatments that blend natural ingredients and modern technology. Treatments like the Eye Contour Lifting regenerates wrinkled faces, and it is one of the selective beauty treatments on the list here.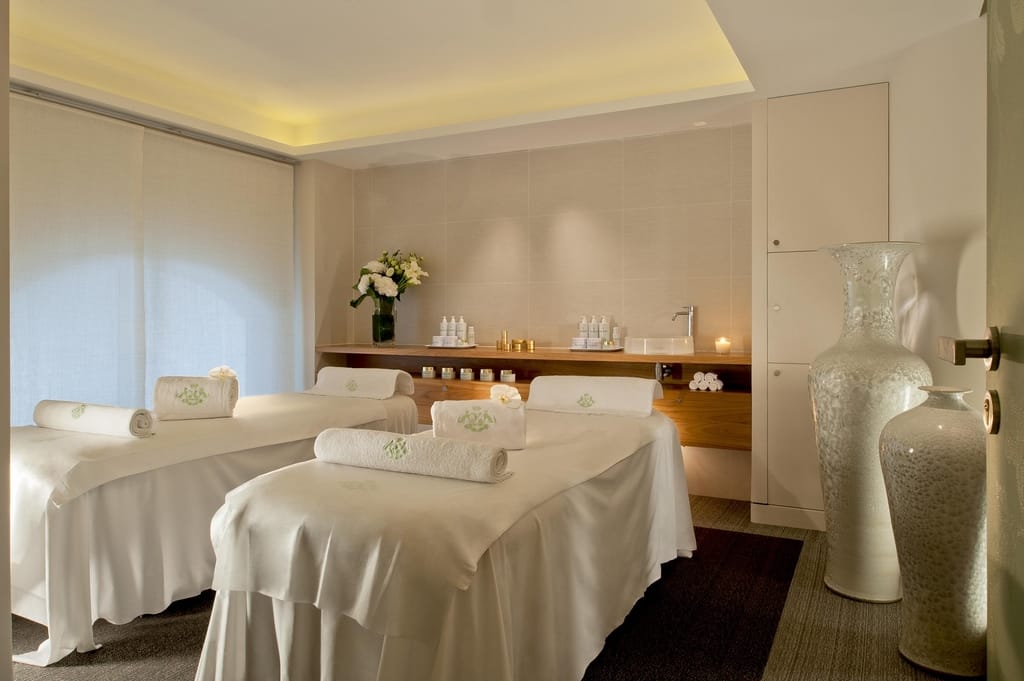 In addition to the range of exclusive services rendered at Spa Valmont, there is a sunny terrace designed to have lunch or to feel the unbound breeze after a tough day. To maximize your time of rest, let the team of in-house makeup artists work on your look with quality beauty products. 
Renowned skincare experts, Valmont are the owners of all products in use here. Given the top-quality product and service offered, it is not surprising that the prices are high.
Chanel Au Ritz Spa at Ritz Paris
Swiss hotel owner Cesar Ritz collaborated with French chef Auguste Escoffier in 1898 to open what is today one of the most luxurious hotels in the world. Ritz Paris has always been popular among celebrities and socialites. From kings, queens, Ernest Hemmingway and Coco Chanel; a long list of celebrities have experienced the distinct comfort of this luxurious spa hotel.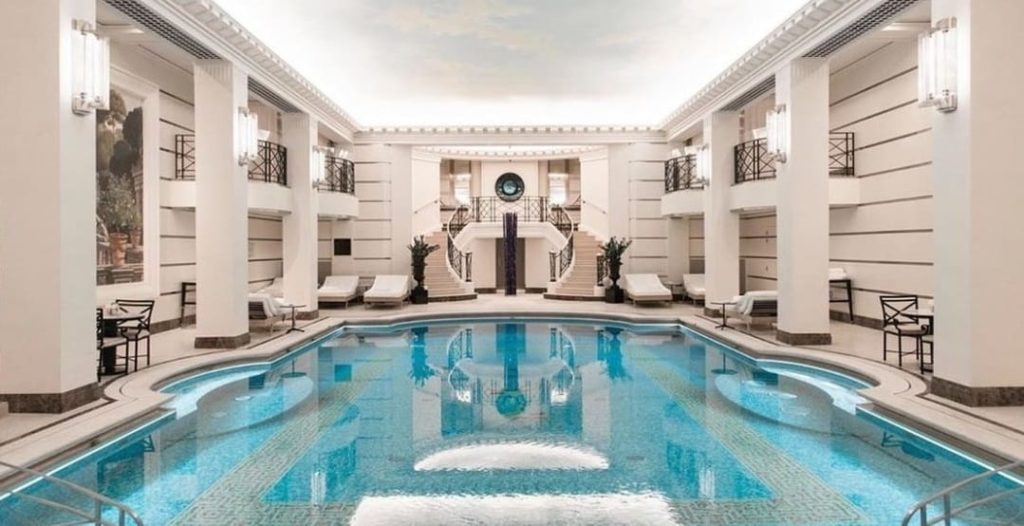 A four-year renovation that integrated cutting-edge technology and a reinvigorated look has added more charm to the hotel. And for some scrumptious food, visit L'Espadon and Bar Vendôme brasserie.
Celestia Spa at Disneyland Paris
Popular among children and adults alike, Disneyland is not just France's top attraction but Europe's as well. The electrifying park features two theme parks; Disneyland Park and Walt Disney Studios Park and a Disney Village, seven themed hotels, and of course, Golf Disneyland.
In 1992, Disneyland Park and Walt Disney Studios Park were opened. Since then, it has been an entertainment hub for millions of people from around the world. In fact, Disneyland is estimated to be one-fifth of the size of the French capital city. Disneyland Paris is just 20 miles outside of Paris.
Wherever you are coming from, accessing the themed Disney resorts is not difficult. You can lodge at the Disneyland Hotel, which is near Disneyland Paris and the Val d'Europe Shopping center. 
Hotel Design Secret de Paris
Classed as among the good ones in Paris, Hotel Design Secret de Paris is an enchanting relaxation destination for those who truly want to have a soothing Parisian experience. Located in a wonderful area, the hotel's rooms are gorgeously themed to impress visitors while they lodge.
While you are in, the hotel offers well equipped modern facilities like Jacuzzi, rainfall shower, among others for your satisfaction. And even though the rooms are less sizeable, they are comfy and super nice. Reignite the passion of your union, as Hotel Design Secret de Paris is a perfect place for romantic getaways. 
Le Bristol – Spa & Wellness Centre
Impressive and gorgeous, the Spa Le Bristol is center for comfort located right in the heart of the French capital. The luxurious spa offers about 8 treatment compartments, including one double cabin that couples would find ideal. The spa is famous for its anti-aging cell therapy and the products suitable for effective and soothing body and face treatments. In addition, you can indulge in the spa's Russia Room, a spa compartment inspired by the banya. It is open every day.
Spa by Sothys 
Located in Hotel Le Burgundy Paris, Spa by Sothys offers 250m2 top quality place that is designed solely for wellness. With a gentle backdrop of beige leather, golden mosaics, and stone, the inner decoration has the theme of relaxation to set visitors in the mood of comfort. One of the two massive massage rooms can host couples at the same time. Also, visitors can enjoy a variety of facials, massages, treatments, and unisex beauty rituals. 
Mosaic Spa by Decleor and Carita at Hotel du Collectionneur
Combining regular spa facilities and treatments with the specialized health spa ones, the Mosaic Spa by Decleror and Carita is a must-visit for luxurious spa buffs. Designed with a 400m2 cool mosaic floors, this place is an enchanting center.
Lush with modern equipment, there are about 10 cabins in the spa, a stupendous Jacuzzi, a sauna, a hammam, a fitness suite, and a hydrotonic bath with massage jets. Mosaic Spa also has provisions to meet with a personal trainer if you want to get more serious about things. 
The Spa at Mandarin Oriental, Paris
For some oriental wellness treatment or you even have a curated list of what you expect in an oriental-theme spa, the Mandarin Oriental spa will definitely tick all the boxes for you. It is a famous luxury and wellness center situated in a cool area. From treatment suites to a pool, the spa offers great services to put your mind at rest at the value for your money.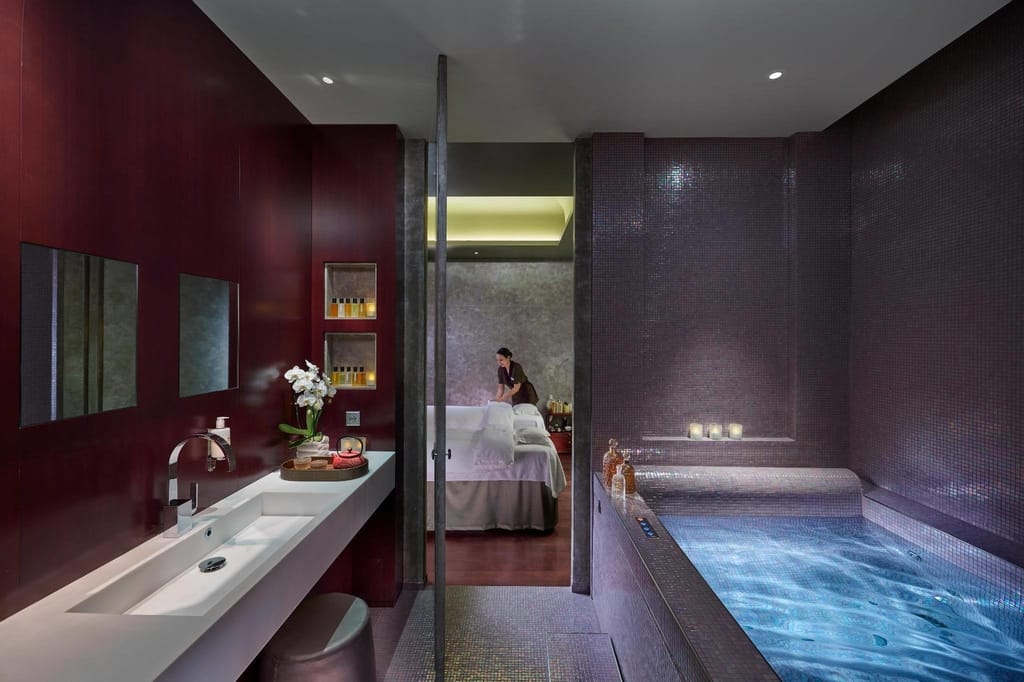 A beautiful and cracking atmosphere is a common feature of the spa, having been designed with the utter satisfaction of customers in mind. And if you want privacy above all else, you will surely get it here.
Spa at Four Seasons Hotel George V
Among the top spas in Paris, the Spa of Four Seasons Hotel George V has some of the best facial treatments, salon services, and body massages. Boasting of a pristine pool, the area is an absolute luxury that exudes class at every corner. Indeed. The hotel is a perfect destination to take a spa vacation. It is also an ideal place for couples as there are various couple services on the menu. You will also take steam baths, enjoy the sauna, and personalized spa treatments made for your distinct needs.
Luxury Spa at the Peninsula Paris Hotel
The Peninsula Paris Hotel hosts one of the most phenomenal spas in the city of Paris. Many have even of the opinion that the hotel's spa offers the best relaxation services in the entire Paris. While that is a bold statement, Luxury Spa does live up to the hype. 
Kick-off proceedings with a cup of tea then select from the wide range of spa treatments while you prepare to perhaps, have the most wonderful spa experience in your life. You can also select from the variety of massage here, including regular massages. 
For an hour massage, you will be expected to spend about 200 euros or even more depending on the massage type you opt for. So if you are in Paris on a strict budget and in need of spa treatments, we suggest that you do not come to the Luxury Spa at the Peninsula Paris. Haircare, manicures, pedicures, and other extra services are on a roll here as well. 
La Réserve Hotel & Spa
This is another brilliant Parisian spa with all the charm. Made up of three treatment compartments and a fitness area with a seasoned sports coach, the spa at La Réserve is a paradise to spa lovers. The spa has a 16-meter pool and offers a peaceful atmosphere for the satisfaction of its visitors.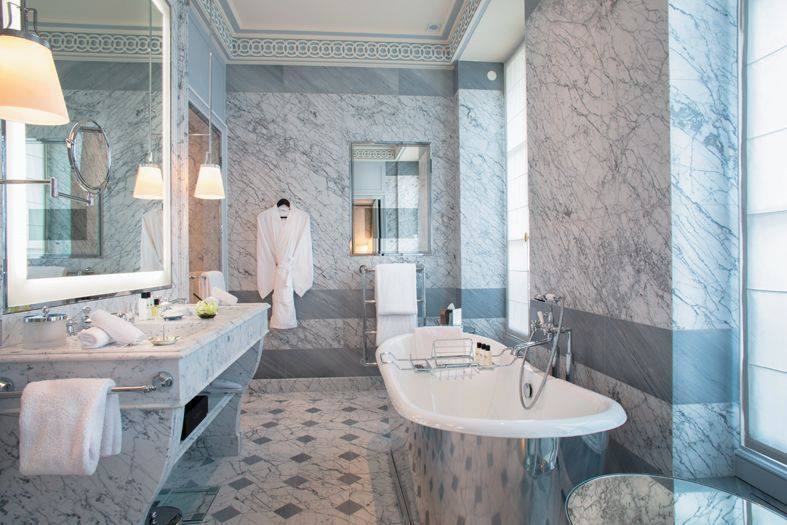 The Nescens-Swiss anti-aging science brand supplies all of the products used in the various massages and beauty procedures in La Réserve Spa. A visit here will make you leave feeling and looking half your age. 
Le Roch Hotel & Spa
Le Roch's spa consists of a pool, made from black lava rock and well lit by natural light and a spa which offers face and body treatments by professionals. In collaboration with skincare provider Codage, the spa treatments and options will satisfy the unique needs of every visitor. Kure Bazaar also has products that are integrated into body treatments, as well. If you are looking for ultimate wellness and care, in a comfortable environment, Le Roch Spa is perfect. 
Best Spa Hotels in Paris – Summary
Resorts in Paris are among the most luxurious in Europe and in the world. Their top-quality and premium services have undoubtedly placed them in the vanguard of the best. That is why you should indulge when you can. Paris is always a good idea; it is even better when you have enough in the bank to explore the Best Spa Hotels in Paris.
Which ones do you think are the Best Spa Hotels in Paris? Let us know in the comments below.