Best Fishing Spots in France
France is for thrill-seekers! And it has some of the best fishing spots for some exhilarating adventures. The activity has immensely grown popular over the past few years as people from around the world visit to take part. Seeing the buzz fishing is generating, French regions are now concentrated on improving activities.
In addition, support involved with fishing with the likes of hotel stays, infrastructures, and educative brochures have been improved as well. Whether it is the easy fishing pole in the river, deep-sea fishing for big fishes, there is a chance to fish throughout the year as long as you satisfy the necessary requisite conditions.
Regardless of your age or expertise level in fishing, you will find different kinds of fishing- from the deep Caribbean to the banks of small streams to a lake in the Massif Central. In France, fishing is cool and follows the water rhythm, weather, and seasons. While it can be done alone, there is ample space for family members or friends. 
>>>>Also Read: Best Carp Fishing Spots in France
Here Are Some Of The Best Fishing Spots In France:
Fishing at the Lot River
While you can take on fishing alone on the River Lot, employing the services of a tour guide can be brilliant. The impressive Lot River is a fisherman's nirvana. It boasts of a total distance of 481 kilometers and offers its name to the departments of Lot and Lot-et-Garonne. This is a massive river with lots of beds and a maximum depth of 10 meters (33 feet) and an average width of 80 meters. 
Suitable for great fishing, the river passes through some of the most astonishing locations. So you can be catching fish while an iconic spot makes up the background, fun thing. The river is also popular for its carp and its many miles of uncrowded banks. From the big river to the small streams, Lot-et-Garonne's rich water system is perfect for fishing buffs.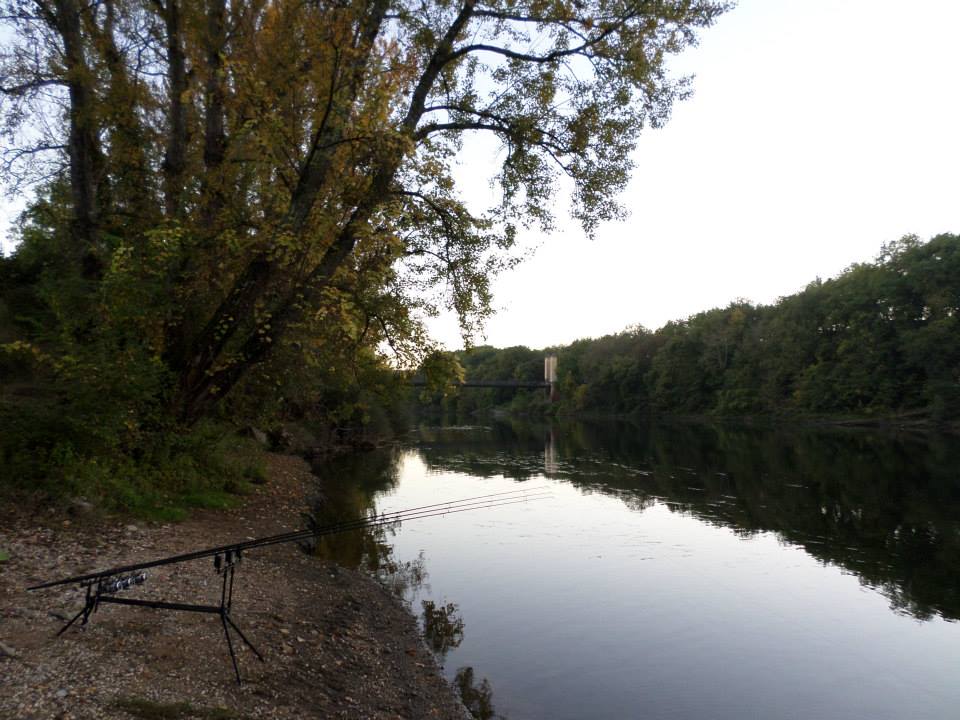 Loire Valley
Having many ponds, canals, and lakes, the Loire River, and its tributaries, the Loire Valley has several fishing spots. In this place, fishing is a thriving industry, and whether you are a professional or otherwise, Loire Valley is primed to offer the very best of fishing. The Loire has many species of fish, including pike, zander, and carp.
Here, Loire tributaries, ponds, and lakes are fit for fishing like the lakes of Sologne, the Rille Lake, and the river Mayenne. In canals like the Briare canal or the Orleans canal that flows into a forest is a perfect place to find carp and perch. The forest has several ponds too, where you will find predators like large perch and pike.
Offering an expansive space of fishing, activities extend down to the ocean. Close to Saint-Brevin and Saint-Nazaire, there are fishing huts marked along the coastline in the estuary and along the Jade coast. Loire Valley offers a perfect fishing experience you will not forget.
>>Also Read: How to Get From Paris to Loire Valley
Languedoc Roussillon  
Among the fishing jewels in the south of France is Languedoc Roussillon. Here there is an impressive variety of fish species and hundreds of streams, lakes, rivers, and salt-water lakes from Trout to Eels. Like most fishing spots in the country, you will need a permit to fish in Languedoc. You should also know that some lakes and rivers are protected (those in pink) – and certain species can be only be fished at specific different times.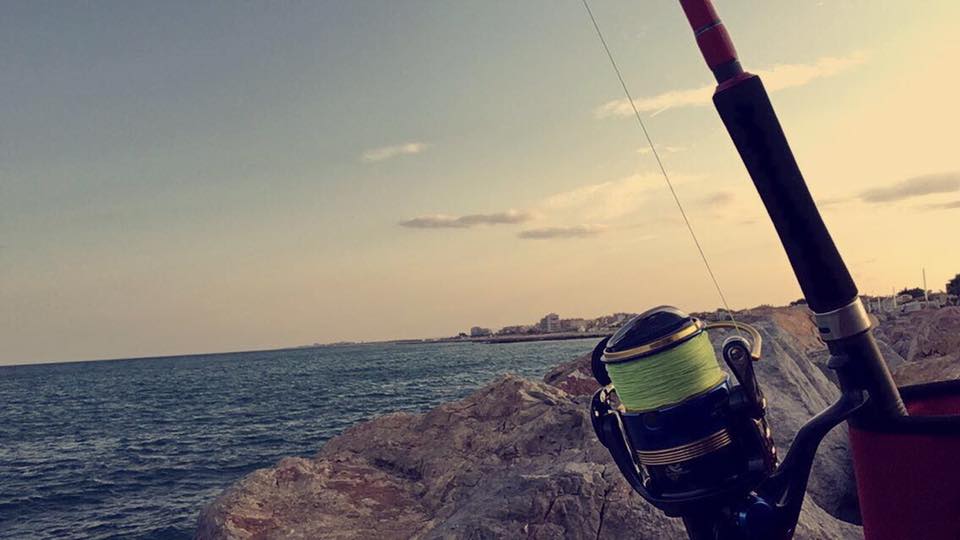 >>Also Read: Sea Fishing in France
Verdon and Ubaye
The rivers Verdon and Ubaye are full of incredible fish. As you will see, the dams and lakes are gaping to feel free in with different types: Hookk-and-line fishing, fly fishing. You can even do fly-fishing from a boat, an activity that has gone popular thanks to the spike in fishing techniques: lure, drop shot fishing, hook-and-line.
The Napoleon Lakes
These are outstanding for lovers of pike, carp, roach, catfish, and perch. They can be found in Champagne-Ardenne, Aube, but you should bear in mind that Napoleon 1 and Napoleon 2 are the types of lakes here. The first is bigger and great in the case that people do not fancy in-water fishing experience. In addition, shore fishing is a brilliant idea at the Napoleon 1 Lake, sealing its place among the best fishing places in the country.
Hunter's Retreat
A unique fishing spot- Hunter's Retreat is one of the choicest spots to catch sturgeon and bass in France. Here there is also a lot of carps, but people seldom visit here for it. Bear in mind that only 4 people are allowed to fish at the same time, and as such, you have to book ahead to secure a spot. There is a mobile home at the Retreat that offers a perfect getaway corner for guests. For those who love secluded fishing experience in a serene area, Hunter's Retreat has that in its profile.
Les Fortinieres 
Les Fortinieres can be found in Indre. To catch catfish, carp, and pike, here is the place to be. Its location is popular for the quality carp one can fish and the luxurious accommodation offered. Staying in the local resort offer guests rowing boat access, English television, night fishing opportunities, and swimming pools. A visit to Les Fortinieres sounds very much like a good bargain for one's money.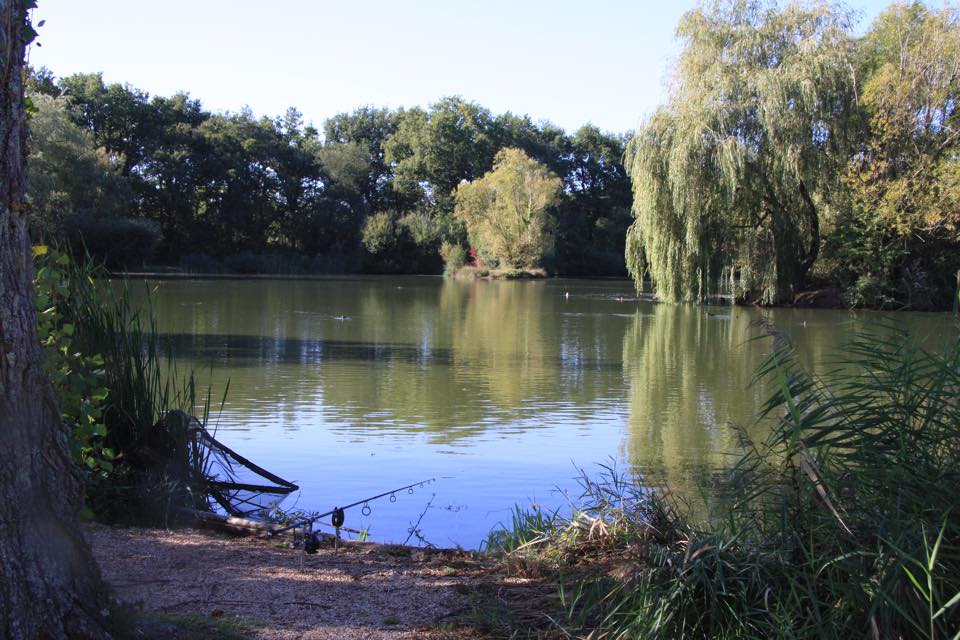 Le Marteau Lake
This lake is located In Charente, and it is perfect for a guest who wants to get crayfish, roach, perch, tench, carp, and bream. Le Marteau is privately managed, and it can accommodate 10 people at the same time.
The lake is regarded as one of the best places to fish in Europe. Whether it is just you or a whole family, there is so much to do since fishing is not only the activity to be engaged. 
For a Stress-Free Fishing Trip, Here Are Some Things You Need Yo Know:
Public Lake, River, or Private Venue?
Part of the initial decisions you should make if you intend to go on a French fishing trip is to decide on which venue to go- public lake, river, or a private venue. But the decision will entirely depend on how fun-seeking you may feel, your budget, and your comfort levels. As for public lakes, they are the cheapest of the options. Towns or villages in France have public lakes to visit, but you will need a permit to get started.
If you intend to fish other species apart from carp, there is a limit to the number and size of fish you can catch. As you will see, fishing lakes are controlled at a local level. Therefore, the rules vary and care boldly written on a sign by the lake. As for fishing for carp on public lakes, it varies very much, and the most difficult task of the trip will be to find details on stock levels, accessibility, or lake features.
In the case that you know French, finding information on the internet would not be hard. However, getting information from locals and a solo-tour of the area is a more reliable option. Fishing the rivers can be the highlight of your vacation, and in terms of location, there are many options. Rivers often attract those anglers searching for a genuine wild fishing adventure. 
But you need to plan your trip properly and get the right tackle. For the best-stocked lakes in the country, private venues are the best option. These are well managed by fishery owners and offer different facilities to assure your comfort.
Fishing Permits
Fishing in public waters and lakes will require a permit. You can secure your permit online or from a tobacconist or tackle shop close to your selected lake. The permit is issued personally, and photo ID is required. Interestingly, children can get a fishing permit too at a cheap cost. Salmon fishing and trout are usually for limited times of the year, and it varies for each region.
Picking the Right Time of the Year
The type of water depends on the fishing season. On private lakes, for example, April to October is available for fishing while some venues open throughout the year. For public venues, it is dependent on the water category. For example, in the more oxygenated waters, which mainly has trout, fishing is opened from the second Saturday in March to the third Saturday in September. 
The less free-flowing waters include other canals, watercourses, and spans of water with zander, carp, pike, etc. There, the season usually runs from 1 May to 31 January of the succeeding year. For both cases, guests are allowed to only fish from 30 minutes before sunrise and up to 30 minutes after sunset. Meanwhile, with your permit, you can fish both categories of waters.
Night fishing
Going for night fishing on the rivers demands extra care. Called secteurs de Nuit, the night fishing sections are not common but do exist. Ensure that you follow the limits that are permitted because all the waters are policed. For a good number of private venues, night fishing is permitted, and no permits allowed. 
Pick the Right Spot
From drive and survive lakes to fully inclusive holidays with luxury accommodation, there is a wide range of choices to pick from if you want to choose a private venue. To find the best fishing spot or venue, consider the following:
How farther you are willing to travel
Who is coming with you: going alone, with other anglers or with non-anglers
The type of fishing you are after
How much privacy you want: for total serenity, you might want to book an exclusive venue
What to eat: in some venues, food packages are offered while some serve self-catering accommodation. 
Best Fishing Spots in France – Summary
The next time you will be visiting France, ensure that you add fishing in one of the best spots in the country to your itinerary. While you do that, do not forget to secure your permit and follow the above recommendations. Holidays shouldn't be disrupted for lack of proper planning.
>>Also Read: Paris by Boat
Do you know any other secret fishing spots in France that are worth visiting? Let us know in the comments down below.