How to Host the Perfect French Dinner Party
Have you been trying to show your French predilections in the most unassuming way around those close to you, but you keep hitting a snag every time? You are not alone. But have you tried hosting a French dinner party? You can't possibly miss that. In this post, I'll show you how to be a massive Francophile, much to the thrill of your guests.
 Bear in mind that when hosting a French dinner, the snacks, food, drinks, music, and even the dress has to be in tandem. That is how you can have a themed party. You should know that the French do not take their food lightly. That is why there are particular customs around eating and hosting an event like a dinner party.
French dinner parties often follow an expansive ritual of various courses with multiple place settings, paired wines, and pre-and post-dinner drinks. Their dinners are easily chic, comprising of good wines, laughter, and tasty food. 
Here is All You Need to Know to Host the Perfect French Dinner like a Parisian
Play Relaxing, Cozy Background Music for the Guests
The music shouldn't be distracting every guest, and it shouldn't be an afterthought at the same time. Have on queue relaxing, cozy music that sets the tone for the atmosphere you love to forge. So, select your playlist carefully so everyone can groove to the cool jams of the moment.
What to Bring to a French Party
If you are a guest at a French dinner party, it is polite to bring either a bouquet of flowers, a bottle of wine, some artisanal food like chocolates, or something homemade. In the case that you go for a bottle of wine, choose a French one (either red, rosé or white). So, you should know that even if natives say good things about other wines from around the world, they seldom drink anything that is not French wine. Then, it is often considered a good gesture to drink the bottle as an aperitif or during dinner.
About flowers, you can buy any bouquet type but avoid chrysanthemums. These flowers are reserved for la Toussaint (all saints day), that is marked on the 1st of November. On that day, a tradition is observed by visiting the graves of loved ones and placing the flowers on the grave.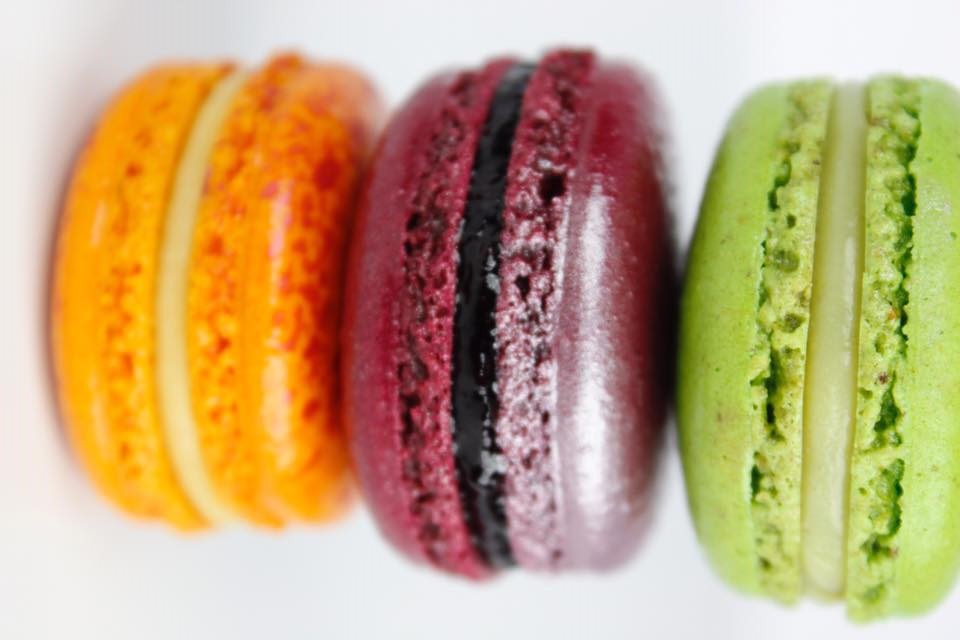 The Quarter-hour of Politeness 
The living room is usually where dinner is had, and it starts with the traditional aperitif. Bear in mind that it starts at least a quarter-hour after the time you have asked your guests to visit. It is called le quart d'heure de politesse (the quarter hour of politeness) in France. When guests arrive on time, it is regarded as impolite. There is an assumption that the host would need a couple of minutes after the stipulated time. But if you are very late, say over 30 minutes late, it is often polite to inform the host and apologize accordingly. 
Kickstart With an Aperitif
The aperitif is the must-do one at a typical French dinner party. It is made up of a pre-dinner drink followed by munchies that ushers in the appetite. At this time, everyone relaxes and starts the evening on the patio or in the living room. The season and occasion determine what wine you will offer your guests. Accompanied with the pre-dinner drinks, the French usually serve munchies like garden-fresh radishes, olives, saucisson, sometimes sun-dried tomato paste or tapenade, ham, and foie gras on small toasts.
Table Setting 
When everyone has arrived and had their aperitif, invite the guests to come to the table. Hosting the perfect French dinner party requires that the table is set effortlessly. In France, they like to keep the table decoration to a minimum. However, each element is something that they cherish and have collected over the years. So, it has a story. Talk about crystal glasses and silverware that natives have inherited, a white cotton tablecloth, French Laguiole knives from a holiday in Southern France, and vintage plates from a flea market. 
They often add candlesticks and a ravishing bouquet to the table. Before the dinner party starts, you can light the candles a bit so that they can burn down to a more inviting and cozier height. But do not overcrowd the table—the lesser the number of items, the better. 
Do Not Set an End Time 
In France, they do not put a cap on the evening before it starts. The longer the dinner lasts, the more people in Paris love it. French natives can also be offended if a guest leaves the party too early (before dinner ends). It is impolite too to leave after the end of the dinner as the host will think the guest only came for food. 
The Conversation
Small talks are atypical of French dinner parties. So, ensure that the conversations are objective, engaging, and with no partisan inclinations like political speak, etc. The French have a knack for discussing or debating the latest news. So, if you want to contribute to the conversation, be sure to read the dailies beforehand. 
The topics of conversation are often broad; from sports, religion, to fashion. Also, avoid the talks of money. Do not talk about how much you bought your latest car, watch, or how much you earn. It is seen as vulgar in France to talk about money openly in a conversation. 
Also, food will surely be talked about- the meals you remember, the food you are sharing, the ones you will eat, the food you have cooked, your newly discovered food joint, and what you want to cook. In France, they love to talk about food while eating. 
The Menu
The menu is as important as the dinner party in France. And even if your guests didn't show up because of food, you wouldn't want them to leave your house famished. So, curating a delicious menu is among the most complicated things to consider when hosting a French dinner party. 
A regular French dinner party follows a standard format: an aperitif, entrées (starter), the main course, cheese, a dessert, a café, and a digestif. The idea is to slow down by offering enough time between the various courses. In addition, do not forget to keep the portions little so that the visitors can enjoy the full dinner. And ensure there is enough food for everyone. 
Do you love cooking? Then curate a menu that can be prepared ahead of time- often, you will need to reheat the main course, and everything will need to be plated. So, nothing in the kitchen will keep you longer than necessary. If you are time-conscious, assemble from quality products or serve store-bought sides from a reliable local provider.
Starters
Ouefs mimosa, soufflé au comte, salade Nicoise, soupe a l'oignon traditionnelle, Pate en croute aux morilles.
Main Course
This requires the most effort and time. It could include pot-au-feu, tomates farcies, gratin dauphinios, boeuf-carottes, and ratatouille Nicoise.
Cheese
The traditional French cheese course often offers at least 3 kinds of cheese, each standing for various types of milk or a different family of cheese. Preference may include soft cheese with surface mold (Camembert, Brie), fresh cheese, soft cheese with a natural wind (most goat cheese Crottins, Saint-Marcellin), blue cheese (Bleu d'Auvergne, Roquefort), heated pressed cheese (Emmental, Beaufort), and unheated pressed cheese (Morbier, Cantal). This way, everyone has something and your guests can pass around the cheese board and serve themselves with ease. 
Digestif
This is an alcoholic drink that is served when a French dinner party is over. Aperitif is served before dinner. Digestif is sweeter but has a higher alcohol percentage as it is designed to aid the digestion of meals. Traditionally, a digestif can be Cognac, Eau de Vie, Armagnac, etc. 
Wine Pairings
French dinners are incomplete without wine and the French follow some rules religiously on when and which wine to drink. First, wine is seldom taken as an aperitif so go for Kir Royal or Champagne. Then white wine goes along with seafood, fish, and dessert. Meanwhile, red wine goes along with red meat, cheese, and tomato-based dishes. 
>>Also Read: Most Popular Traditional French Dishes
How to Host the Perfect French Dinner Party – Final Thoughts
Among many things, the French are famous for their cooking. Dinner parties can be impromptu but elegant in style. Yes, there is a style peculiar to French natives when it comes to organizing dinner parties. These particular customs center on eating and hosting guests. So, if you feel French, get your pre-and post-dinner drinks in order and arrange for the ingredients and food because you will be leaving smiles on your guests' faces after the dinner party.