The Most Spectacular Islands In The World That Are Worth Visiting
Dreaming of an island getaway? Island holidays are often the perfect way to escape from the stress of your regular life – they're a great way to lie back, relax, and let all your worries fade away. However, to have this type of getaway, you need to choose the right destination. 
While there are tons of gorgeous spots around the world, a few stand out as truly Instagram-worthy. So if you're looking for the most spectacular islands in the world to keep in mind when you're planning your next holiday, you're in the right place.
Maldives
If you're looking for an unforgettable vacation, the Maldives is the right country for you. Made up of about 1200 coral islands, this is the lowest-lying country in the world. About 120 of the islands have been developed and have resorts on them, which is where visitors flock. Given the popularity of the country as a vacation destination, about 20 more islands are currently being developed. 
Aside from the gorgeous luxury resorts, the country is also home to spectacular views wherever you look. Boasting stunningly blue waters and gorgeous white beaches, the country is truly photograph-ready. Additionally, going underwater will reveal to you a world full of coral reefs and sea life, making it the perfect option for snorkeling and diving enthusiasts. 
Kauai
When most people think of going to Hawaii, they usually think of Oahu, Maui, or the Big Island. However, if you're looking to travel a little off the beaten path, consider turning your sights towards Kauai. 
The least developed island in the state, Kauai, is perfect for people looking to drink in some of Hawaii's scenery famous for. Don't worry about your stay – all you need to do is review a list of the best resorts in Kauai to feel confident that you'll be able to spend time in complete luxury during your trip. Also known as the Garden Isle, this is the oldest island in the state and is full of waterfalls, rainforests, and activities like kayaking and snorkeling. 
Corsica
Known as the "Island of Beauty," Corsica boasts a 1000-kilometer shoreline and a ton of things to do for outdoor enthusiasts. Suppose you're someone who loves to hike, scuba dive, or simply spend time with some of the most gorgeous natural landscapes all around you. In that case, this island will be paradise incarnate. 
Additionally, if you're a history buff, the island is full of architectural gems that are sure to fascinate you. One of the best-known places to visit is the Chapelle Impériale, or the Imperial Chapel, in Ajaccio. It features the tombs of several of Napoleon's relatives, including his parents. However, the great military leader is not among them – he is buried in Paris.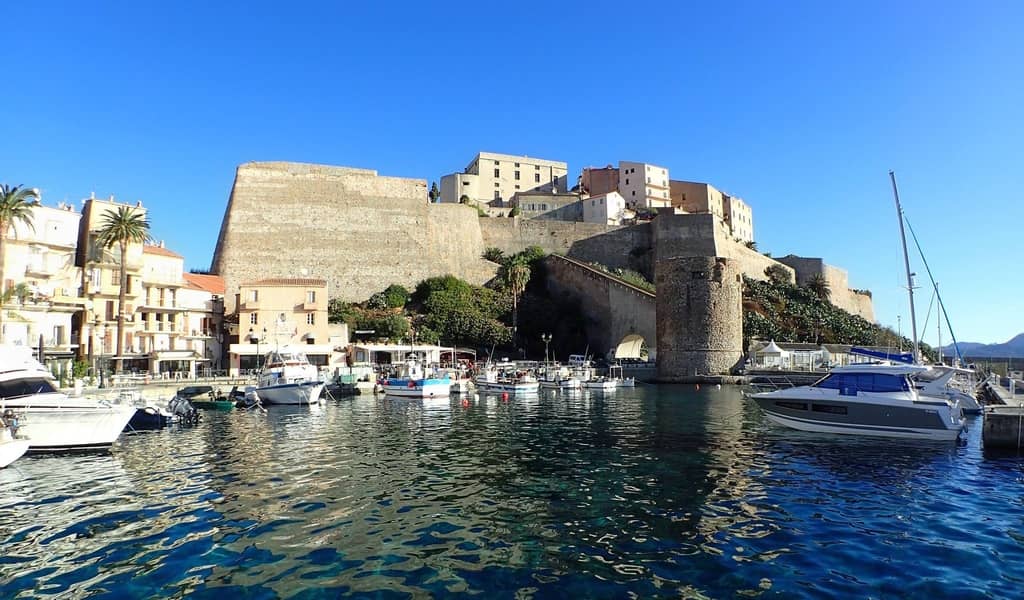 >>Also Read: Best Beaches in Corsica
Palawan
Located in the Philippines, Palawan offers some of the best diving opportunities in the world. If you're planning an Asia tour, it is a must-include on your list of places to visit. 
Aside from stunning seascapes, the island also features gorgeous limestone peaks and is home to the Puerto Princesa Subterranean River National Park. This World Heritage-listed site features limestone caves and an underground river. For divers, the seas offer stunning coral reefs and an awe-inspiring array of fish and other marine life. 
Bali
Another must-include when Bali is perhaps the best-known island destination on the continent in Asia. Though it's a cliché, it's a cliché for a reason – and that's because of the feast that it offers visitors' senses. 
Aside from greeting you with gorgeous ocean views and stunning beaches, the island is full of a million other things to do. You can get in touch with your spiritual side by temple hopping through the island, or indulge in unforgettable spa treatments at the luxury resorts. No matter what you're looking for, Bali has something for everyone. 
Dalmatian Islands
Another less commonly considered vacation option, the Dalmatian Islands are located off the coast of Croatia and offer visitors a chance to spend time relaxing in some of the country's best beaches. If you're looking for a mixture of quaint local flavor and stunning views, this is the perfect option for you.
There are 79 islands in this section of the country, so you should ideally narrow down your list of options before taking a flight. Some of the top islands to visit include Korčula, Hvar, Mljet, Vis, and Brač.
Lofoten Islands
Not a fan of the tropical weather, but still looking for an island getaway? Consider the Lofoten Islands. Located in Norway in the Arctic Circle, this archipelago is the perfect option for people who want to relax by the beach without the humidity and heat that often comes with being in the tropics.
A plus point? The Gulf Stream warms the islands, so don't worry about freezing your socks off! In addition, there are several unique activities to do at this location. These include taking a guided tour chasing the Northern Lights (there's no guarantee that you'll catch them, but tours increase your chances), Arctic surfing (this activity is available in the winter as well for a truly unforgettable experience), and even whale watching.
This, of course, is without considering more traditional island activities, such as hiking, boating, and kayaking. So no matter whether you're looking to push back and relax or hoping for an experience you'll always remember, the Lofoten Islands have something to offer everyone.
Santorini
If you've never been to Santorini before, it's a must include on any island bucket list you'll make. Santorini is one of the best-known island getaways in the world, and for a good reason.
This location is easily recognizable anywhere, with iconic whitewashed buildings that have created an image of the area that you can find in most travel guidebooks. Aside from offering stunning views, Santorini is also home to several black, volcanic sand beaches and vineyards that offer the perfect experience for wine enthusiasts.
Like the rest of Greece, it is also a haven for history buffs, with Ancient Thira and the Akrotíri Archaeological Site being some of the biggest draws. So, if you're looking for an island vibe with enough options that even non-beach lovers will enjoy, Santorini is a must-visit!
Final Thoughts
Each of the islands on this list offers endless natural beauty and the opportunity to relax and let your worries fall away. All you need to do is to book your time off, pay for your flight, and jet off into the vacation of your dreams.