Nice Vs Paris: Which City Is Better?
Which will you rather have, polish your sense of fashion, or work on your tan? Will you be inspired by the picturesque coast of Nice la Belle, the Côte d'Azur's capital, or be enticed by the perpetual bustling City of Light and its awe-inspiring landmarks? Slip in your gears, sport your sunglasses and find out which city best describes you: Nice or Paris?
Also Read:
>>Marseille Vs Nice
>>Marseille Vs Paris
Let's Take a Look in The Major Selling Points Of Nice and Paris
Food
Nice: Pizza may have gained global popularity and even adapted to fit every palate, socca, a well-known snack native to Nice has reserved a genuinely local style. You can get this crispy, hot chickpea pancake at food shops in the city's Old Town or at small bistros' counter. Soccas can be bought on the go and enjoyed with a sprinkling of black pepper while still hot.
Paris: While crêpes are usually related to Brittany, where buckwheat crêpes (sarrasincrêpes) come from, this important street food is ubiquitous in Paris. It is difficult not to be tempted to enter a crêperie by the pleasant smells filling the streets. Ensure that you treat yourself to a fresh pancake and be thrilled at the delicate way that the batter is spread on a steaming utensil with a wooden rake and seasoned with savory or sweet ingredients. Some great spots for crêpes are the rue de Rivoli, the Montmartre, and rue Mouffetard.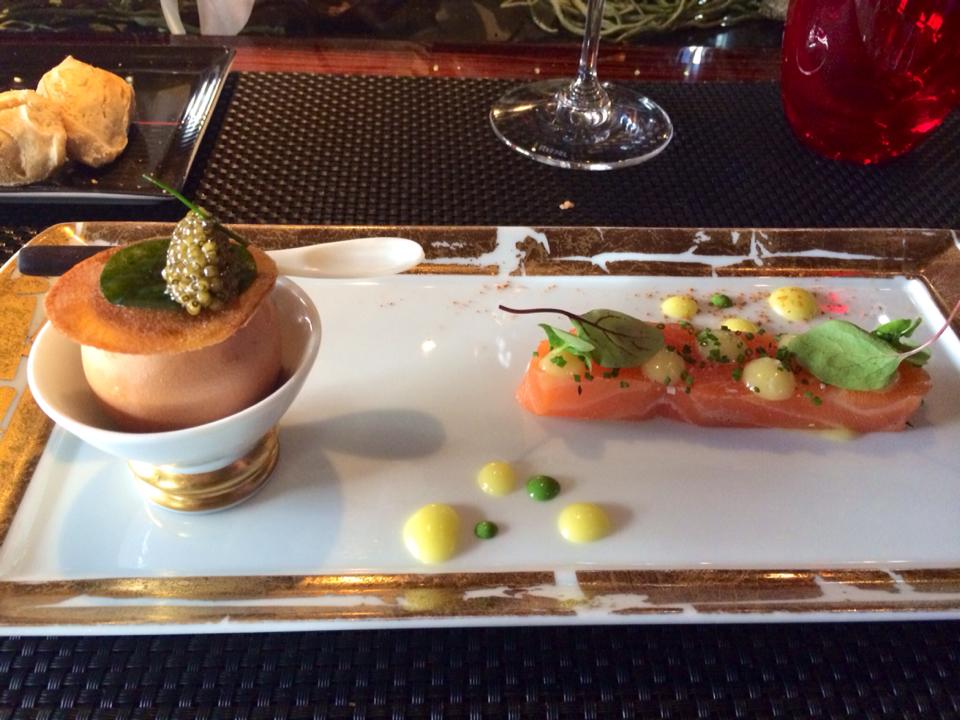 >>Also Read: What and Where to Eat in Nice
Satisfy that Sweet Tooth
Nice: When in the city, a gelato from maître glacier or a classic ice cream maker is the only way to quench your thirst for something fragrant. In the Old Town, go to Fenocchio and select from more than 70 flavors like white chocolate, lavender, avocado or thyme, etc.
Paris: For those that genuinely want to satisfy their sweet tooth, macarons will impress them: colorful, bite-sized, crunchy meringue cookies with jam- or ganache-ish filling. Most bakeries sell this amazing dessert but for the real McCoy, go to Pierre Hermé or Ladurée, or both to decide who has the better macaroon. For decades, this battle has split Parisians into two camps.
>>Also Read: Best French Pastries You Must Try
Adore the Landmarks
Nice: Before now, you may not have heard this city, but you have most likely seen pictures or heard of La Prom or the Promenade des Anglais. This popular 4 km-long seaside walkway is Nice's landmark named after the English patrons. They bankrolled its construction at the turn of the 1800s. Bike or walk down this promenade marked with palm trees and savor the incredible view of the shining blue waters of the Bay of Angels.
Paris: In every city, there is a historical (a)venue that is an important artery. For Paris, this has to be the Champs Élysées. It is a vibrant shopping street with strips of luxury brand stores, restaurants, cinemas, and crowded with meandering tourists. The Paris Marathon and the Tour de France competitions end here. Part of the military parade on Bastille Day, as well as the presidential inauguration is held here. A genuine Parisian landmark, you can have a great view of the avenue from the Arc de Triomphe's top.
>>Also Read: Most Famous Monuments in France
Immerse Yourself in Some Culture
Nice: Throughout the year, boat shows are common spectacles in the city: the Nice Côte d'Azur Boat Show, the International Rowing Regatta of Nice, and the Feast of the Port are few of the vents held that visitors can attend. Art buffs will be excited with the Musée Matisse and Musée Marc Chagall, two national museums devoted to the work of painters Henri Matisse and Marc Chagall, both of whom spent most of their lives in the area. For a ravishing drive along the Côte d'Azur, go down from Menton to Cannes, passing by Monaco, Antibes, and Ferrat.
Paris: The city of romance is incredible bliss for culture aficionados: regardless of where you look or go, there is always a concert, an exhibition, or a cultural event happening. In the case that you have been to many of the regular tourist destinations, go off the bath path on the European Heritage Days (Journées européennes du Patrimoine) and visit cultural and historical locations that are often off-limits throughout the year.
Concealed metro stations, medieval water catchment systems, aqueducts, private mansions, and masonic lodges are some of the genuine spots where one can further immerse themselves in French culture and history.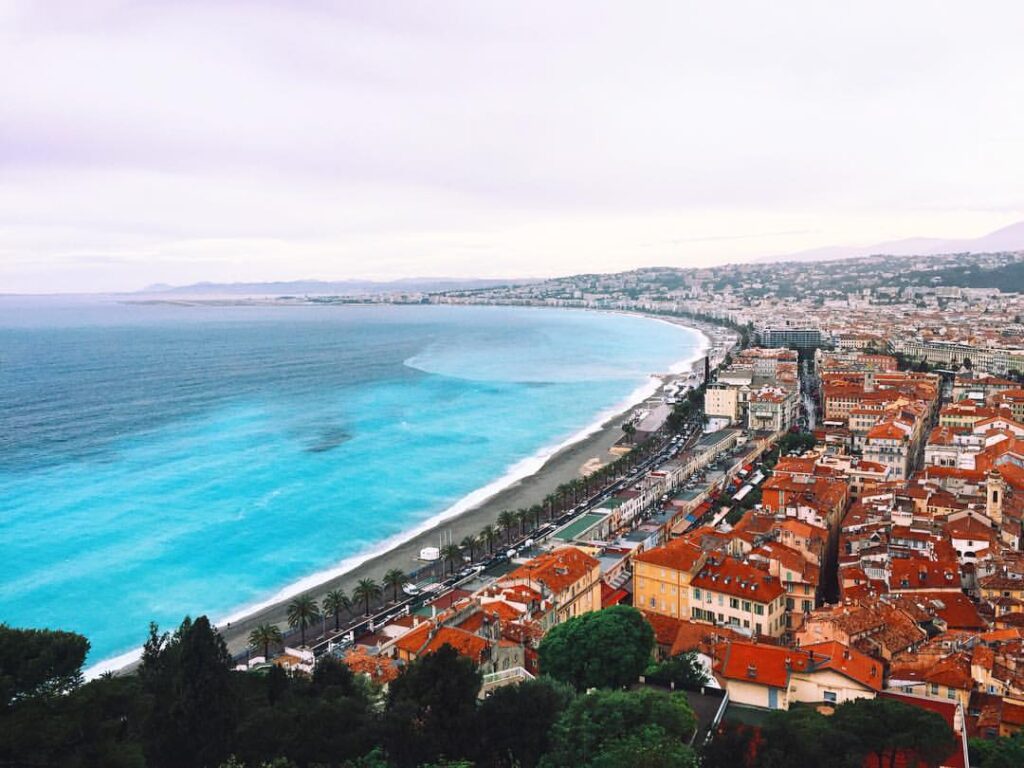 >>Also Read: How to Get from Paris to Nice
Speak Like a Local
Nice: In the city, you will hear a lot of words and expressions borrowed from the Occitan dialect spoken in the area (Niçard). You will hear Italian-related words like 'atchidente' (accident), 'Basta' (enough), 'Glander fai tira' (drop it, let it go), or 'boucan' (loud noise), 'Allez, la baièta!' (bye, kisses!)
Paris: Parisians could be dramatic and expressive when voicing their grievances. Get into the fray with the following expressions: "C'est pas possible!" ("I can't believe it!" or "This is not so happening …"), "J'en peux plus." ("I can't take it anymore "or "I am exhausted") followed by a ling pout or sigh, showing your frustration or impatience for all to see.
Paris Vs Nice – Comparison
City size: Nice is small and more like a holiday destination. Therefore, it offers all the essentials that one would expect a touristy spot to have like nature, and a more relaxed crowd. The city also witnesses fewer cultural events in the year, and it has fewer museums compared to Paris.
Paris is a big city in almost every sense of the word. It enjoys more fame than its southern counterpart and popular among millions of tourists. Throughout the year, the City of Light offers more events and cultural shows to keep anyone keenly interested. Paris is also home to the iconic Louvre museum and the Musée d'Orsay that accounts for some of the finest and most sought-after art pieces across different epochs.
While Nice is small and more laidback, Paris is different. The French capital records more visitors than any other place in the country yearly, given its touristic features. That makes up why there is a higher crime rate, and you should be mindful of this when you visit. This does not in any way take away the city's magic as it is more of an issue that big and attractive cities tend to face.
Furthermore, the peak season in Nice is still manageable as a tourist. There could be crowds but not what you wouldn't be able to able. Compared to Paris, Nice is fairer in this regard. The crowd in Paris' peak season could be a problem, especially for visitors who do not like too much stress. A typical Parisian peak season in the summer means longer queues at popular spots and frustrating traffic where you might least expect.
Weather
One of the two cities, Nice, has better weather according to travelers who frequent both places. Located in the French Riviera, Nice has mountains and beaches, and that makes it perfect for outdoor activities. If you like, you can venture out to climb in the morning and choose to windsurf in the afternoon. Also, Nice is near the Italian border, so one can drive to the Liguria coast without a stop.
Paris has colder weather, but it is still spellbinding on a rainy winter evening, with the streets shining and the cafes sparkling. Sometimes, locals leave Paris for the south like Nice when the weather becomes unbearable for them. Nice offers brilliant picturesque views of the Côte d'Azur, and there are several things to see.
General View
In the world, there are few places where you can ski in the snowy mountains in the morning and swim in the Mediterranean at noon. This is a perfect April ritual if you are looking to enjoy the city like a local. Nice is a beach city that feels very much like a touristy destination in character and form to the delight of millions of vacationers. And if you are looking to live the hype of southern France, the city is the right place to start proceedings.
As for Paris, it has nothing to prove. You will have several cultural events to attend, and the nightlife is ever buzzing. However, watch out for the crowds, crimes, and the sometimes-excruciating commutes that are akin to big cities. So, you will need to book tickets well in advance to spare you much trouble. What is not to like about Paris?! The French capital is a hub to the major West European cities and has efficient public transportation.
>>Also Read: Nice Travel Guide
Nice Vs Paris – Summary
Choosing between Nice and Paris is not difficult as it comes down to preference and lifestyle- whether you are a city tourist or you just love the relaxed life of a smaller city perching between the Alps and the sea. So, if you're a dedicated urbanite, deeply into fashion, art, business, or academics, then Paris is yours. On the other hand, Nice is primed for those who enjoy nature, outdoors, sea, and mountains. You get to choose.