Marseille Vs. Nice: Which City Is Better?
Pitting cities against each other to decide where to travel can be an interesting and educative browsing session. It helps travelers match destinations by certain important variables to choose a location best fitting for their profile or preference. Some of the often considered variables are lodging, shopping, food and nightlife, nature and outdoor, sights and culture, people and vibe, and access and transportation. Considering all these, the cities of Marseille and Nice offer an interesting matchup that most travelers would find difficult in settling.
In the French Riviera, travelers usually wonder whether to choose Marseille or Nice either for a month or a few days' stay. While both are close to each other, these places are quite different in terms of population mix, tourist attractions, size, and general experience. In this piece, I aim to assist you in having a clear idea of which of the two cities suits you more.
As you might know, the area called 'Côte d'Azur' or French Riviera spans along the Mediterranean Sea from Marseille in the West to the East close to the Italian border in Menton. With a population of more than a million, Marseille is the bigger city and the second most populous French city. While Nice is incredibly smaller with about 950,000.
Also Read:
>>Marseille Travel Guide
>>Nice Travel Guide
Here Are a Few Differences Between Marseille and Nice
Access and Transportation 
You can find affordable trains from Paris to either Nice or Marseille if you book your tickets in advance, say 2-3 months ahead of time. Also, there are several flights, many of which are affordable except in high season (Summer, Christmas, and other holidays).
Just at the edge of the city is the Nice Airport, close to the old town. In contrast, the Marseille Airport is 20-30 minutes away by bus/car from the city center. Nice and Marseille are about hours apart by regular trains. The best way to transverse from one point to another is by train because the railroad courses along the coast in an incredibly scenic route. Meanwhile, the highway runs go inland with fewer scenes. Bear in mind that highways in the area are also expensive.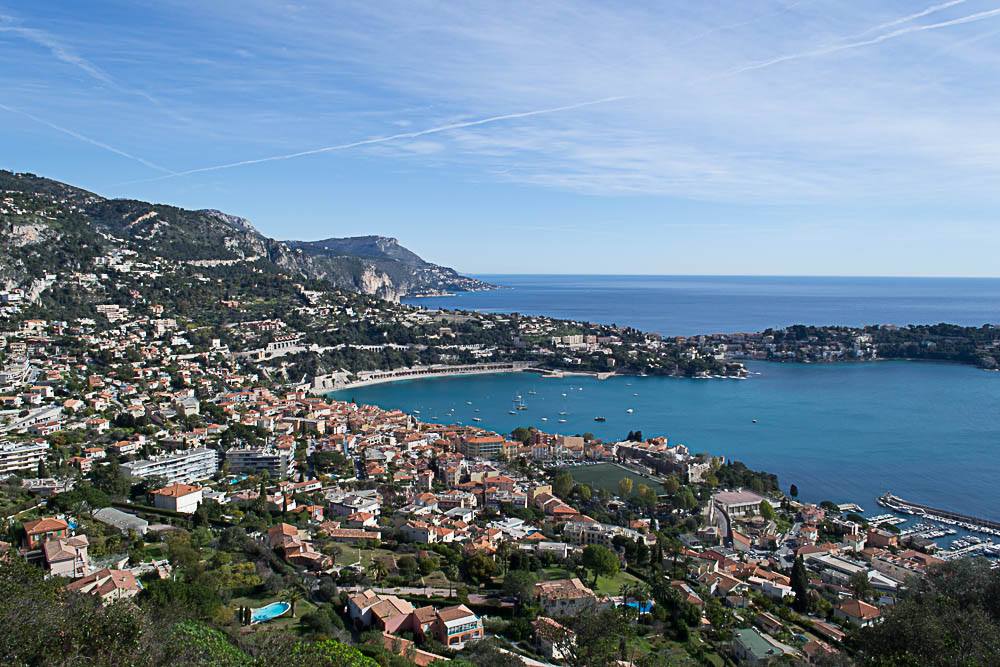 Also Read:
>>How to Get from Paris to Nice
>>How To Get From Paris To Marseille
Vibe and People
The city of Nice is both a student destination and a place for those who have retired. So, the population is blended as regards age groups. As for Marseille, it has a large youth population with several ethnic groups. Marseille is famed for its own diverse populace, including incredible African and Arab communities.
Nice is a stunning city that is not difficult to visit, seeming like a group of small areas. On the Mediterranean is the Promenade des Anglais seafront. It has sparkling sights and brisk restaurants- a distinct artistic offering and splendid outdoor options.
While Nice is immediately pleasing, easily walkable, and well preserved, Marseille demands a little more effort to adore and swing into its rhythm. Dissimilar to Nice. However, Marseille has several offerings than the tourist neighborhood.
Marseille is a lively city with interesting local life, unique among French cities. It is flamboyant, brisk, and with a very vibrant cultural life, evidence of the amazingly diverse population- some places in Marseille feel just like being in North Africa. The city has stunning and enough parks and some beautiful modern architecture exhibitions and buildings like the MUCEO.
Sights and Culture
Nice 
The initial thing that catches the attention of visitors in Nice is the astonishing, palm tree-lined Promenade des Anglais beachfront with its terrific sea views. As earlier stated, Nice is also a perfect place to be for art lovers as the city and its nearby areas have some of the best art museums in the country. Antibes is a close town with the great Picasso museum, which, apart from paintings, boasts some of his pottery drawings.
In addition, there are museums surrounding villages like the Fondation Maeght in Saint-Paul-de Vence, the Ledger Museum in Biot, and the Renoir Museum in Cagnes-sur-Mer. Matisse painted the Chapelle du Rosaire's interior in Venice.
In Nice, the Orthodox Cathedral is regarded as one of the most glorious outside of Russia. Close to the Musée Matisse is also an archaeological museum perching on a massive Roman ruins site. The city's old town area has several good parks, historical streets and buildings, palaces and plazas, churches, and more brilliant museums like the 'Belle Epoque' Musée Massena.
Also Read:
>>Things To Do In Nice
>>Things To Do In Marseille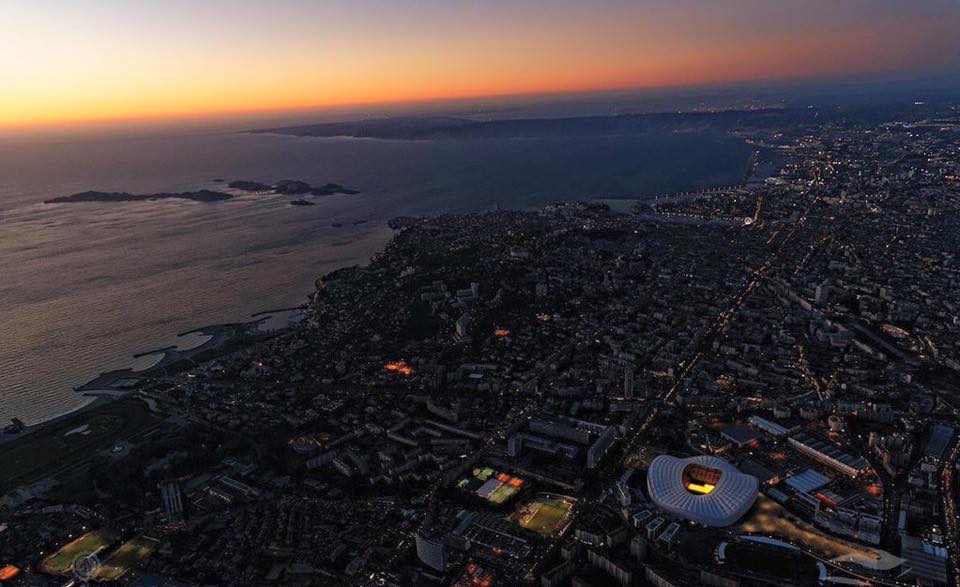 Marseille 
The Vieux Port (Old Port) in Marseille, for close to 26 centuries, has been the heat of the city. An important hangout spot with modish hotels all around it is the pedestrian area around the port. 'Le Panier' (the basket) neighborhood is close to the port area. The historic area has a unique charm while the legendary 'La Canebière' avenue that courses to the Old Port have some magnificent historical buildings with outstanding architecture.
Overlooking Marseille is the Notre-Dame-de-la-Garde Basilica and the Mediterranean, built on an old fortress on the city's high point. Visitors can take a good and long walk from the city center. Another place worth visiting is the Palais de Longchamp that houses both the Art Museum and the Natural History Museum. Napoleon III built the Palais Pharo, and it offers impressive seaside architecture.
Apart from these regular sights, the city of Marseille has several recent cultural and urban enhancements. The MUCEM is a new museum dedicated to Mediterranean and European civilizations- which Marseille is a good mix. In 2013, it was opened, and that same year the city became the European City of Culture in the port close to the 1600s Fort Saint-Jean- these are connected by a high footbridge.
La Friche is another new cultural venue, a tobacco factory close to the St-Charles train station converted into a stylish cultural neighborhood with startup offices, a skate park, regular cultural events, and a large terrace. The cultural venue might be compared to Nice's massive abattoir that was also converted as a devoted space for cultural performances and exhibitions.
Running along the Mediterranean is a long Marseille boulevard, La Corniche Kennedy. Apart from fishermen's barracks, it boasts of an incredible 1800s villas like Gaby Deslys Villa and Villa Valmer.
Nature and Outdoor
Both Marseille and Nice are heavens for outdoor lovers. In Nice, visitors can do different outdoor activities like great hiking in the hills in the big Mercantour national park and around nearby villages.
Asides walking around Nice, visitors can go whale-watching, jet skiing, kitesurfing, raft/kayaking/paddleboarding, scuba diving, boating, or sailing from the Nice marina, mountain skiing or biking in the Alpes Maritimes, and much more.
The Marseille area, like Nice, has splendid opportunities for water sports, including sailing- because of the city's regular strong winds, camping, and hiking in the terrific mountains of the Provence natural parks, mountain biking, scuba diving, etc. The city's Les Calanques natural park offers picturesque hikes and kayak tours in impressive landscapes with adorable cliffs and little coves on the Mediterranean.
Marseille has some great beaches even though they are slightly difficult to find and access than the French Riviera resorts like Cannes and Nice, that breathe and live around their beaches. Plage du Prado is a broad and open family beach with attractions for skate parks and children. You can also find some amazing parks for biking and running on trails in Marseille, and Parc Borély is the biggest.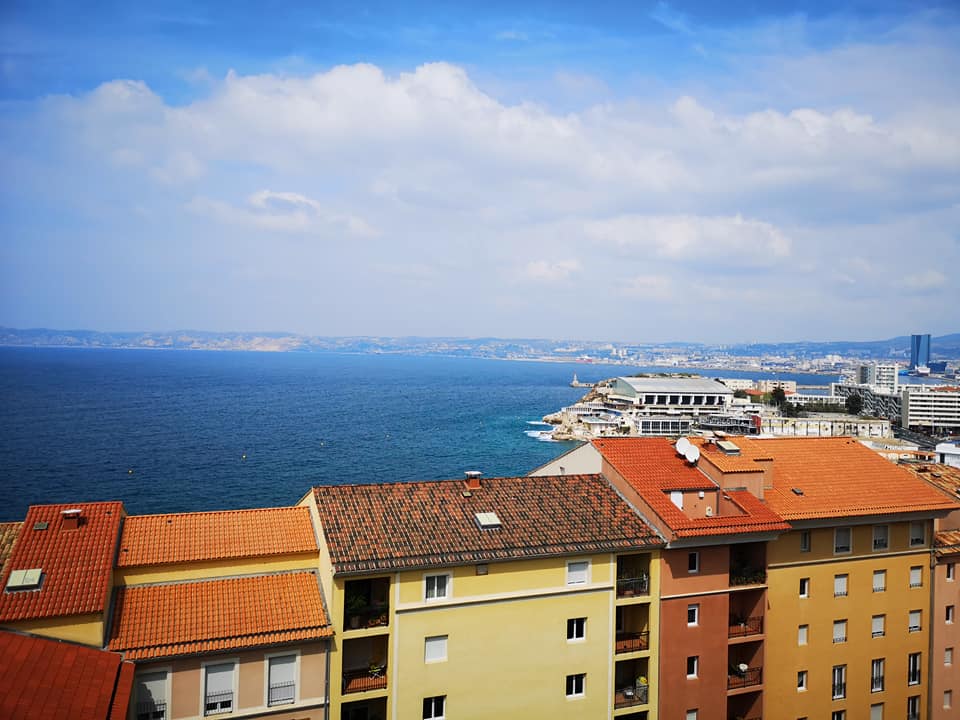 Food and Nightlife
Several of the nightlife and food scenes in the city occur in the Old Town, where you can discover a collection of bars and restaurants like Ooh Poo Pah Doo, a local bistro, and Peixes- one of Nice's best fish restaurants close to the Opera house.
The Negresco Hotel is famed as a hangout for a drink and some of the city's lesser-known pubs and restaurants around the old port like Ma Nolan's, Beer District, and Le Marlin. Even though the city does not have an expansive young crown, the old town has some good late-night activity.
As for Marseille, it has more to offer as regards nightlife being a bigger city with a generally younger population. The Cours Julien is one of the hip neighborhoods not just for cultural events but also for nightlife, with some of the most interesting restaurants, bars, and clubs in Marseille.
In Marseille, there is also a very diverse food setting. The port is the perfect place for eating a bouillabaisse, a local Marseille seafood stew fishermen initially made using fish they could not sell. You will also find several foreign diners in the Cours Julien area and along the Corniche Kennedy boulevard.
>>Also Read: What and Where to Eat in Nice
Marseille Vs. Nice – Summary
The area between the French Riviera and Provence is a playground for backpackers and budget travelers. Drive, swim, hike, eat, drink, play, and stroll around that fascinating part of France. Both Marseille and Nice are wonderful cities with special offerings. Marseille has a more 'big city' vibe and perhaps more of an exotic travel experience. Nice is more friendly for the younger population and is surrounded by ravishing beaches. They are both great destinations, so you will have to decide which suits your vacation taste.