Are you planning to visit France without a trip to the city of Marseilles? You might want to check this Marseille Travel Guide and include this breathtaking port city in your itinerary. With a busy harbor and vibrant urban vibe, Marseille emits an irresistible appeal to tourists from all over the world; that is what you might need to feed your travel inclination. Being the country's oldest city and trailing Paris as the second largest, Marseilles has lots to offer from history and arts to sumptuous cuisines to peachy beaches.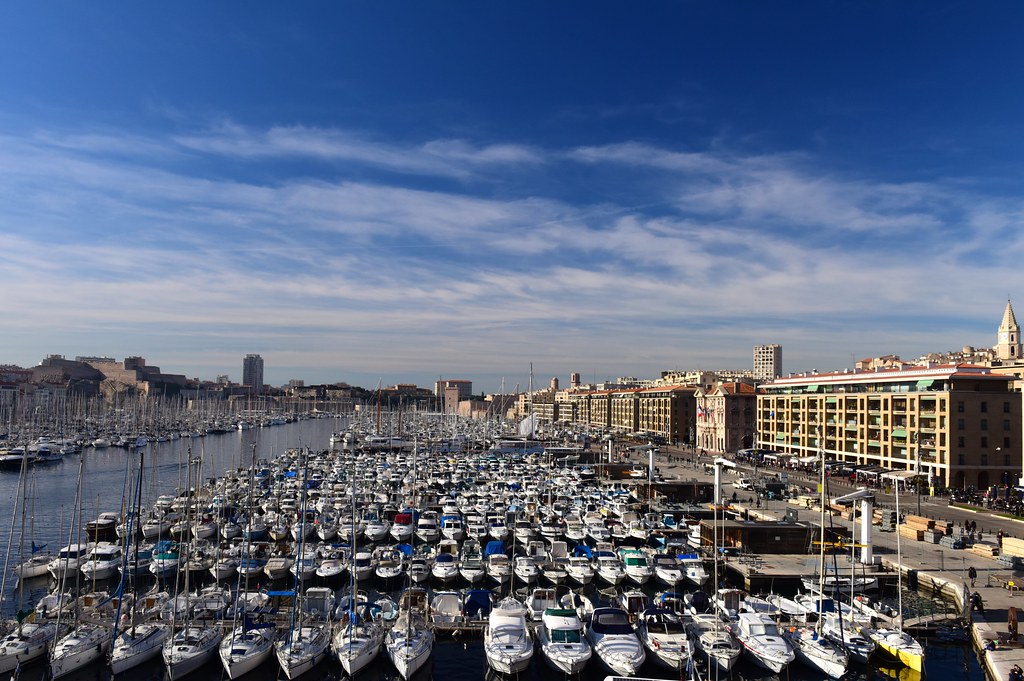 Specially poised, its gorgeous seaside scenery is strikingly beautiful. Whether strolling in an old street or feeling the refreshing breeze that is always imposing, visitors are close to the tranquil blue waters everywhere in the city. Marseille is a culturally diverse and colorful city with a multiethnic heritage soul. Therefore, you will have the chance to experience not French culture alone but a potpourri of cultures. Its sizeable community of North Africans lends credence to this. I hope this Marseille Travel Blog will help you make the most out of your trip.
Here Are Some Marseille Travel Tips for a Fascinating Travel Experience: 
Basilique Notre-Dame de la Garde
Situated in a breathtaking top location, this humongous church stands on the peak of Marseille as its most prominent landmark. From almost anywhere throughout the city, you can see the church's structure resting where it is. It used to be an observation point in ancient times, and it also housed a pilgrimage chapel. The Basilique Notre-Dame de la Garde today is a beacon for the faithful, with an incredible glided Madonna crowning the belfry.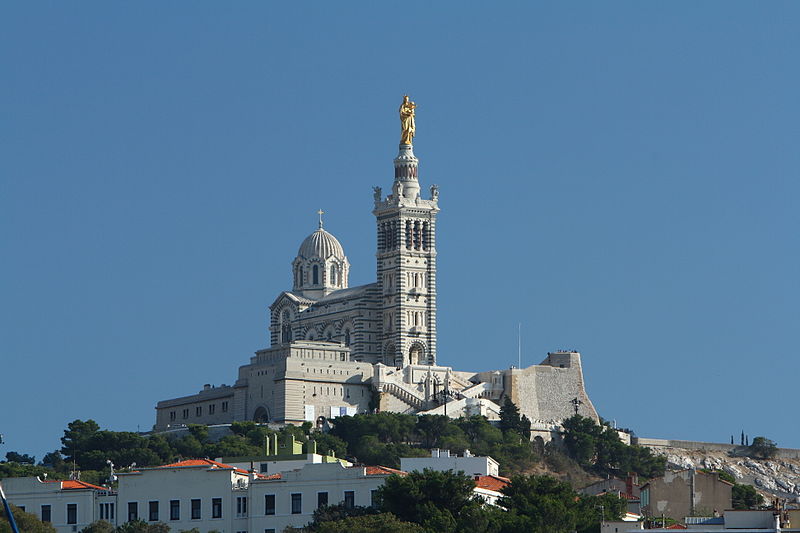 It was built between 1853-1864, lavishly styled with Neo-Byzantine interior of light and dark marble arches that support glided mosaic cupolas. In its crypt, you will find votive tablets and model aircraft given by aviators. After viewing the magnificence of the interior, visitors can also spend some time on the fantabulous terrace. The panorama extends from the red tops of Marseille's buildings and the harbor to the Frioul Islands in the Mediterranean Sea; thereby offering a splendid view. 
>>Also Read: Must-See Cathedrals in France
Witness History at The Vieux Port (Old Harbor)
The Vieux Port is the symbol of Marseille's origin. It is where the city started off as a Greek port around 600BC. Circumvented by calm, serene blue waters, the Old Port is situated in the West of Marseille near the Canebière Boulevard. A walk around this old harbor will give visitors a rare feel for the city's lively Mediterranean atmosphere.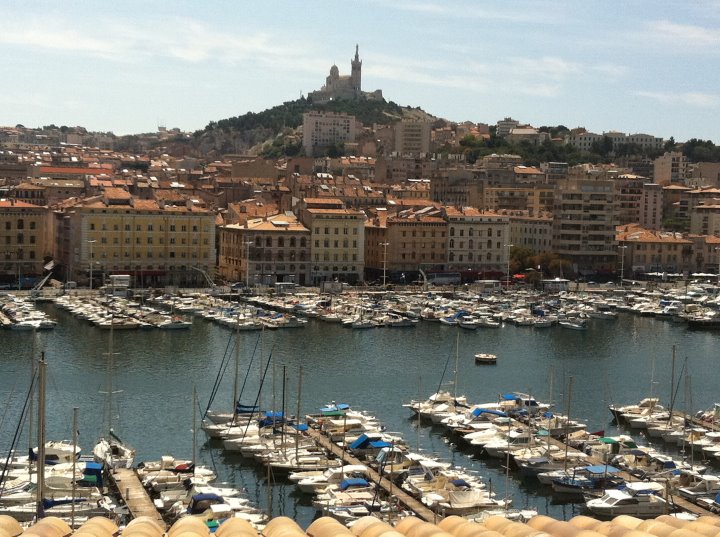 The thriving waterfront is also regarded as the main attraction for visitors, and as many say, this area is the best place to find bouillabaisse. That is a flavorful seafood stew that is all a specialty of Marseille. Quai des Belges, on the east side of the harbor, hosts a fish market every morning. Used to be a major commercial port, today Vieux Port is majorly used by sports craft and fishing boats. And if Château d'If and the Calanques near Cassis are on your itinerary, the Old Port is a perfect launching point for ferries to sail to.
Hear the Heartbeat of Le Panier (Old Town)
Brilliantly positioned on a hillside atop the Vieux Port is the Old Town. This lively neighborhood is often referred to as the historic center and cultural heart of Marseille. Inhabited since the Greeks settled there in 600BC, Le Panier is the city's oldest quarter. With its steep, narrow winding streets and quaint pastel buildings, this quarter gives a peep into the enticing character of Marseille.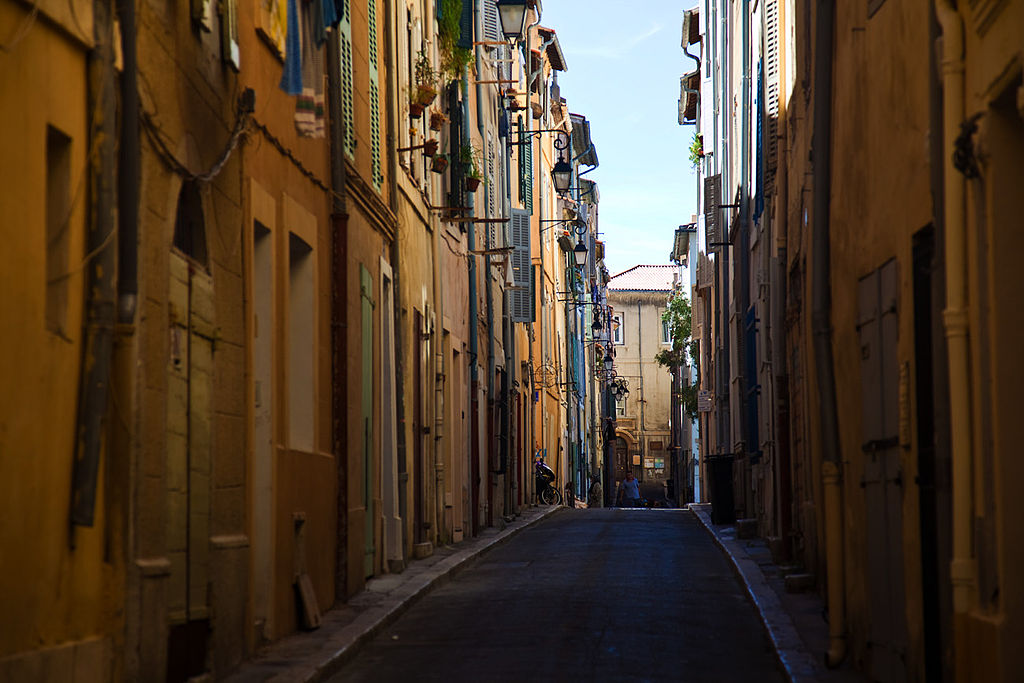 It used to be a working-class area but gentrified now. However, it still preserves many of its unique Algerian cuisine, art galleries, local artisan boutiques, and gourmet food shops. As a thriving residential area, its typical houses have shuttered window and lines of laundry that suggests family abode. Visitors to the Old Town can begin a walking tour on the north side of the Vieux Port harbor basin at the Quai du Port and then proceed to the La Canebiere, a bright and active boulevard. You will see several famous monuments like the Genoese-inspired Hôtel de Ville (Town Hall), which was built in the second half of the 17th century. Other landmarks worth seeing are Cathédrale de la Major and the Vieille Charité which boasts of a museum with exquisite modern artworks. 
>>Most Famous Monuments in France
>>Hotels Near Vieux Port in Marseille
>>How To Get From Paris To Marseille
Appreciate Nature at the Calanques National Park 
The city's southern and eastern suburbs are located in an area of amazing natural beauty. The Calanques are rocky white limestone cliffs and creeks that reach astonishing heights and descends sharply to the sea. Whether by land or sea, nature lovers would adore this national park for its unique natural compositions and craggy elegance.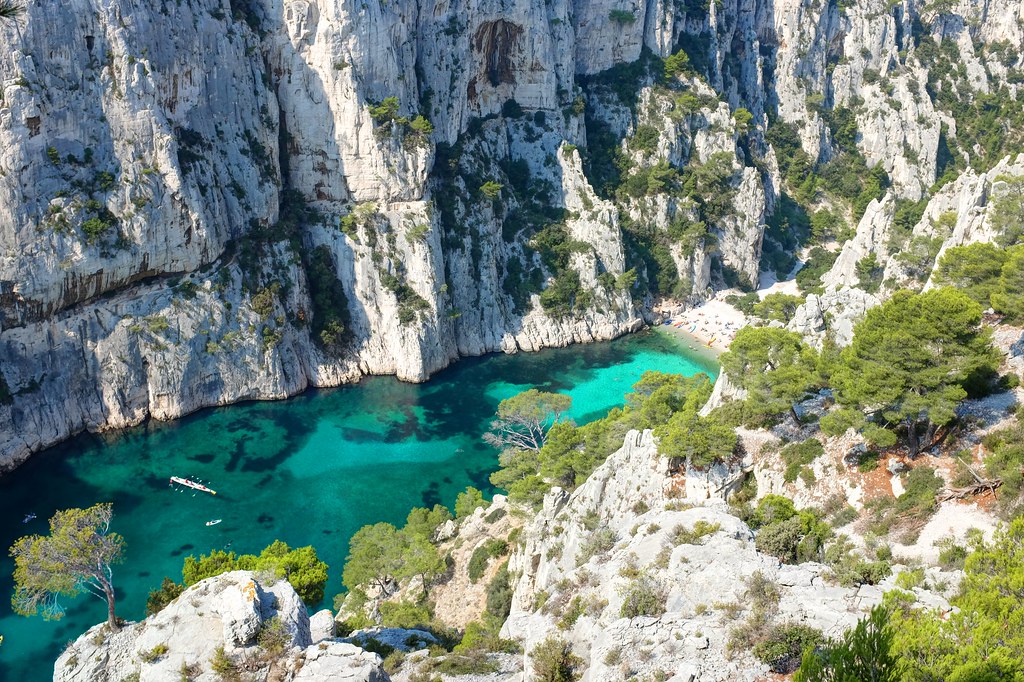 You can hike as well, and if you do, you might need a courage spirit, as the GR 98 from Marseille to Cassis usually takes about 11 hours as it leads you into some tough country. However, the captivating scenery evens up for the toil. Also, some mini-cruises leaves from the old port and guided kayaking adventures. Sounds very much like fun, doesn't it?
Admire the Stade Vélodrome
Marseille locals and Olympique de Marseille, the city's major football club, are two inseparable lovers. Make a stop at the city's football spiritual home, the sublime Stade Vélodrome. Designed by Henri Ploquin in 1937, the stadium has a 67,000-plus capacity. And even before the extensive renovation, it underwent in the build-up to Euro 2016 football tournament, Stade Vélodrome is one of the most gripping football cathedrals in world football.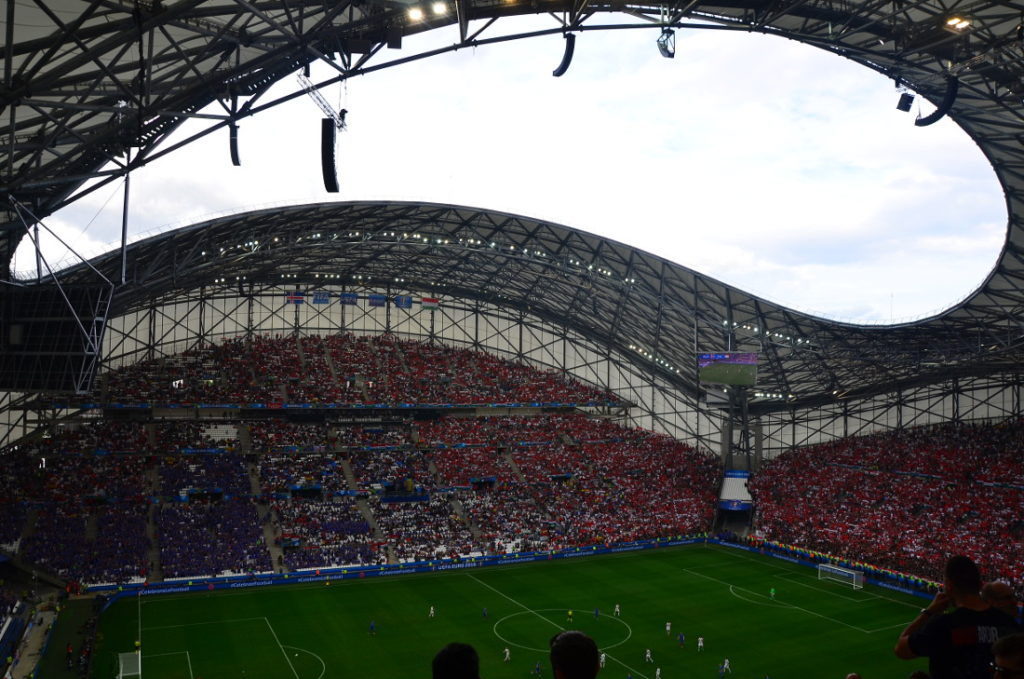 It is the largest football stadium in France and is protected from the fierce Mistral wind by a huge moving roof. Although a city icon, the stadium has endured cruel treatments from the city and Olympique de Marseille's fans. You will learn all you need to know the stadium on an hour-long tour. You will also be seeing the dressing rooms, the terraces' peak, and the pitch-side.
Stop for a Delicious Bouillabaisse Experience 
Add taste to your tours as you indulge Marseille's very own bouillabaisse. It is a fish and seafood stew that is usually made with lean fish and have little market value but are better when cooked down, like scorpionfish, conger and sea robins. These are stewed with wine, saffron, and olive oil, although the remainder of the recipe varies from one restaurant to another.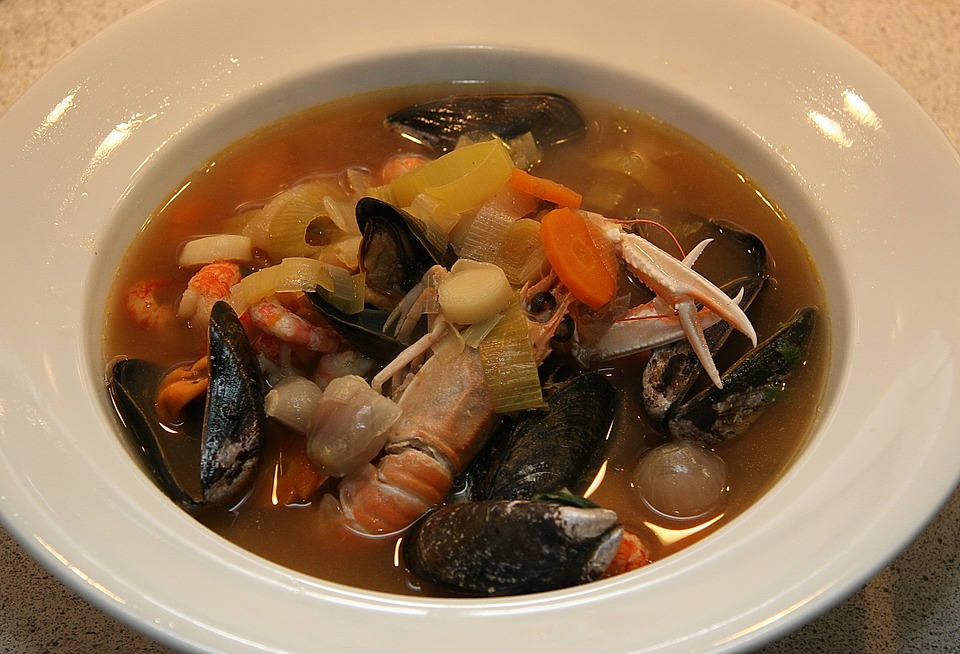 A common feature of this dish is rustic bread smothered with rouille- a type of attractive mayonnaise and immersed in the soup. Bouillabaisse goes best with white wines from the Rhône Valley or Languedoc-Roussillon. And to wrap it up, you can go the French way as you take navettes, cute boast-shaped biscuits in a variety of flavors, from anis to chocolate. 
Marseille Hotels 
Golden Tulip Villa Massalia
Located at Place Louis Bonnefon, the Golden Tulip Villa Massalia is a high-standing hotel five minutes from the Prado beach. The hotel offers many luxury services to visitors, to make their stay a momentous one. You can enjoy the outdoor swimming pool, or the oriental spa Le Siwa, which offers massages and beauty cares with natural oils, a sauna, a fitness room, a Jacuzzi, and a hammam.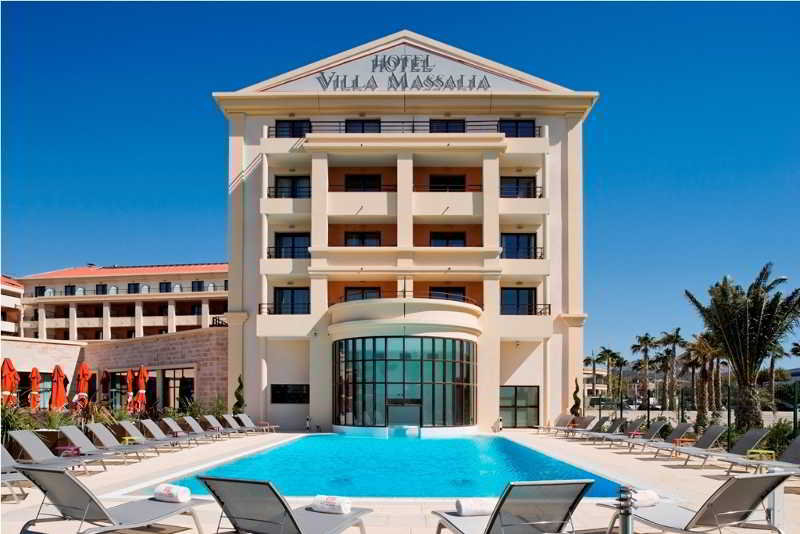 The Golden Tulip also has a brilliant array of gastronomic options. For example, the Yin-Yang restaurant has Mediterranean foods with a view from the terrace overlooking Borély Park, and the Asian bar Chang'An offers cocktails and snacks. In addition, the rooms come with air conditioners, free Wi-Fi and a television. Though not available to every room, on request, you can book a room with a balcony or terrace that has a great view of the sea.
Les Chambres de Jeannette
Situated in the 9th district of the city, and ten minutes away from the Stade Velodrome stadium, Les Chambres de Jeannette offers you home away from you. It welcomes visitors with the hospitality and spontaneity of a guesthouse. Sainte-Marguerite Dromel metro stations are also 200 meters away and give you access to the heart of the city and the Vieux Port in a timely fashion.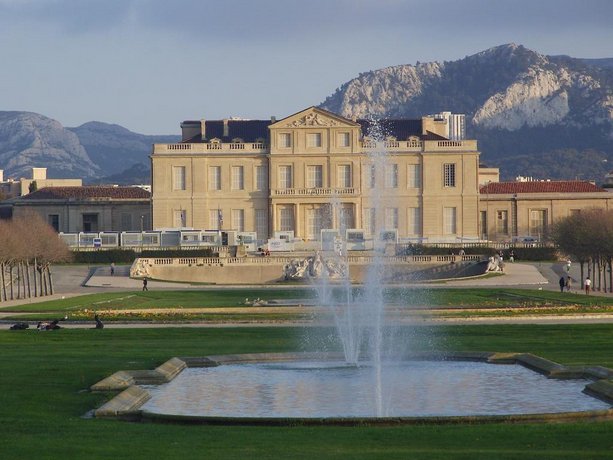 In this hotel, all the rooms come with a soundproof system and the internet is free. Other features are; a television, a private bathroom, and aircon, with a design and modern décor. Some do have a living room as well. The customer experience here is topnotch. As a plus, the hotel's staff knows the city incredibly well. Hence, they will not hesitate to help if you need it.
The Ryad Boutique Hotel
Looking to change the environment or just in need of premium luxury, Ryad Boutique hotel is the place to be. Located in the first district of Marseille, it is only 10 minutes' walk away from the Saint Charles railways satiation. This is a Moroccan hotel in every sense of the word: from its interior décor to its restaurant's menu. The restaurant is usually opened from Thursday to Saturday, and they serve mint tea, fruit juices, and delicacies every day.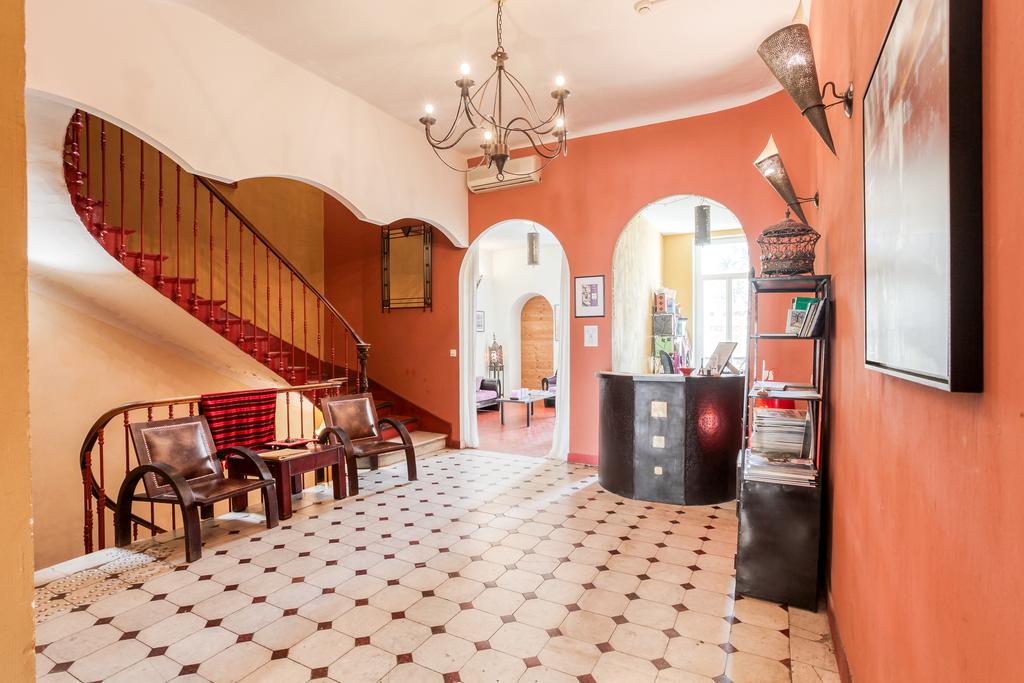 Ryad boutique hotel's rooms have a unique way to impress visitors with their decorations. The rooms are with air conditioners and a private bathroom. For the bon vivant, they can dine and have a swell time in the hotel's garden- where nature meets pleasure. 
Marseille Beaches
Do relax at beaches in the city which all offer pleasant Mediterranean weather, closeness to the allure of the old port, and a variety of pebbly or sandy beaches. And while other beaches at the French Riviera have more charm than the ones at Marseille, the city's own is well worth a morning or afternoon of sunbathing or swimming and diving.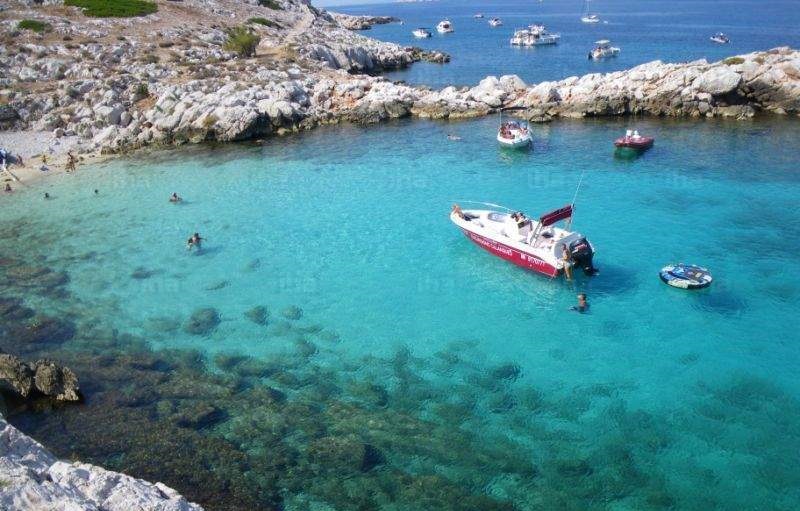 Below Are Some Of The Best Beaches In Marseille
Plage du Prado
Plage du Prado enjoy the titles of the most popular and the main beach in Marseille. You can take a bus or taxi from the central part of Marseille to convey you to this beautiful and exciting beach. Accommodation ad relaxation is common themes here as you will find bars and restaurants close to the beach. More so, its attention-grabbing credentials won the beach the 2008 FIFA Beach Soccer World Cup hosting right. Major sports events in beach volleyball, football, and other sports have all been hosted on Plage du Prado's sandy areas in recent times.
Plage Escale Borely
This somewhat pebbly beach south of downtown Marseille in to perfect for lounging around the sand. However, it is the place to visit for windsurfing during summer and surfing during winter. During winter there are usually lovely waves, but there is a lot of competition to catch them. By going there on a weekday, you avoid the crowds who might want the waves too. Showers, restaurants are among amenities in place at Plage Escale Borely. 
Plage de la Pointe Rouge
Plage de la Pointe Rouge is one of Marseille's beautiful sand beaches located in the south of the city. Blessed with a stunning ocean view, it is an idyllic destination for families and children. Here the sand is soft and comfortable as the ocean floor shelves downwards, making the water shallow and warm. In summer, Plage de la Pointe Rouge tends to be full of people as restaurants and food stands are all around the beach. During such times, it is difficult to find a parking space. For lovers of kite-surfing, they can rent a paddle-boat to get on the water. Safety is paramount here; it is why you will see lifeguards around. 
Plage des Catalans
This is another beach you will love to visit. It is the closest beach to the Old Port of Marseille, and famous for its convenience. Though close to the buildings of the town, the sand is pleasant. You will find a beach volleyball court, showers, and lifeguards, and restaurants by the roadside. Granted the view is probably not the best of Marseille's beaches because it is surrounded by roads and buildings. However, you can look out on the ocean and swim in the clear blue waters. 
>>Best Beaches in France
>>Beaches On The French Mediterranean
>>Best Nudist Beaches in France
Marseille Travel Blog – Conclusion
Marseille is the second-largest city in France and is located on the Mediterranean Sea in the province of Provence. It is 771km (479 miles) south of Paris; 187km (116 miles) southwest of Nice and 31km (19 miles) south of Aix-en-Provence. It is one of the most important cities because it is the largest commercial port in France. Marseille is the capital of the Provence-Alpes-Côte d'Azur région and is surrounded by many historical buildings. Despite this, Marseille is a modern city with charming beaches and shopping centers.
Marseille was known as Phocee; this was because of its founders, the Phoceans. The city then became a commercial port having the famous 'Savon de Marseille' as one of its products. It also became important as a crossroad for many ships in the Mediterranean.
This is a very elegant city, and now that can easily visit from Paris, it is much more accessible for visitors. As it has always been one of the main points of entry to France, Marseille has attracted many immigrants -mainly from North Africa-, making it into a multicultural melting pot. Marseille has some problems in the past with corruption, the Mafia, crime, racial discrimination, and unemployment, mostly in the poorer, immigrant neighborhoods. Nowadays, though, the city is in a renaissance period and is now one of the most visited cities in France.
Marseille is definitely a city worth visiting. It offers some outstanding architectural pieces, unique cuisine and one of the oldest ports in Europe that you can enjoy. Do not forget to put Marseille in your itinerary for at 2-3 days. There are also a lot of activities you can participate in not available in any other part of France.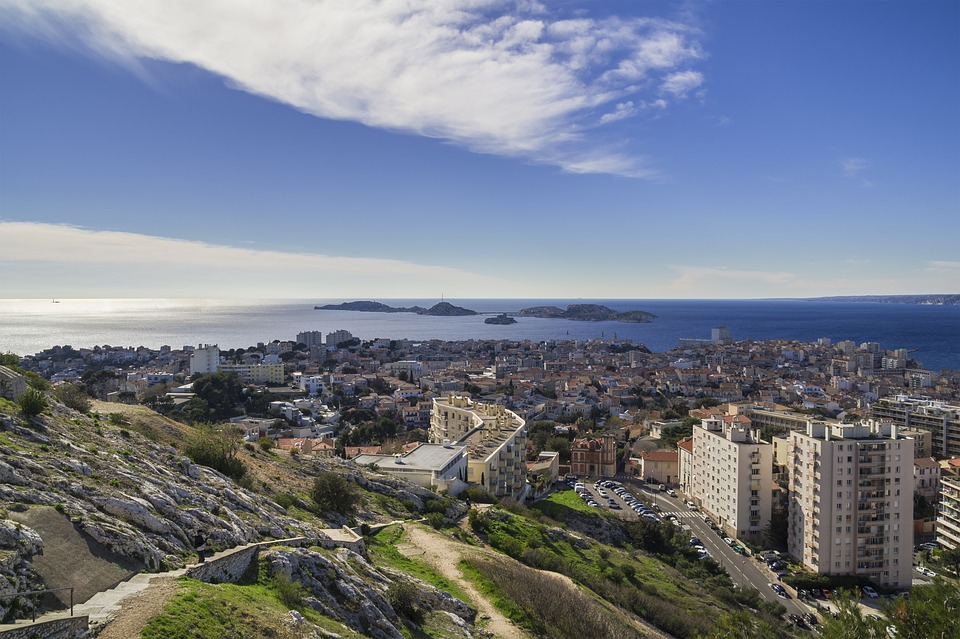 Do you have anything else to add in this Marseille Travel Guide? Leave your comments down below!