Is The Latin Quarter in Paris Safe?
The Latin Quarter is one of Paris's most popular areas with a remarkable tourist attraction. It is in the 5th and 6th districts of the city and located on the Seine River's left bank, just around the Sorbonne University. Widely famous for its vibrant student life, unforgettable bistros, and lively atmosphere, the Latin Quarter is where you will find a number of higher education institutions apart from the university itself; like the École des Mines de Paris, École Normale Supérieure, the Jussieu university campus, the Schola Cantorum, and Panthéon-Assas University.
With a thriving student setting, one would imagine that Latin Quarter would be safe for tourists. It is one of the safest places to visit and stay in Paris without worrying about how secured your belongings are. You can even take evening strolls alone. Despite the positive, general safety level in the Latin Quarter, petty crimes are not absent. Visitors are required to have their guard on at all times so as not to have holiday-dampening experiences.
>>Also Read: Things To Do In The Latin Quarter Of Paris
Here is What You Need to Know About Safety in the Latin Quarter of Paris
Pickpockets in The Latin Quarter
Organized pickpocket groups do sometimes operate in the Latin Quarter. And if you appear to be new in the area, there is a possibility that you are being watched as tourists make easy targets for crooks. But you can ward them off by appearing unassuming. Hide your cameras, binoculars, or any other thing that screams 'I am a tourist'.
When in a crowded area, keep your wallet away from your back pocket. When a stranger approaches you, ensure that no valuables are exposed- it might be a ploy to distract you while their accomplices do away with your items. Do not speak non-French tongues too loud and always keep your valuables too close to you. Also, ensure that you do not leave your bags unattended.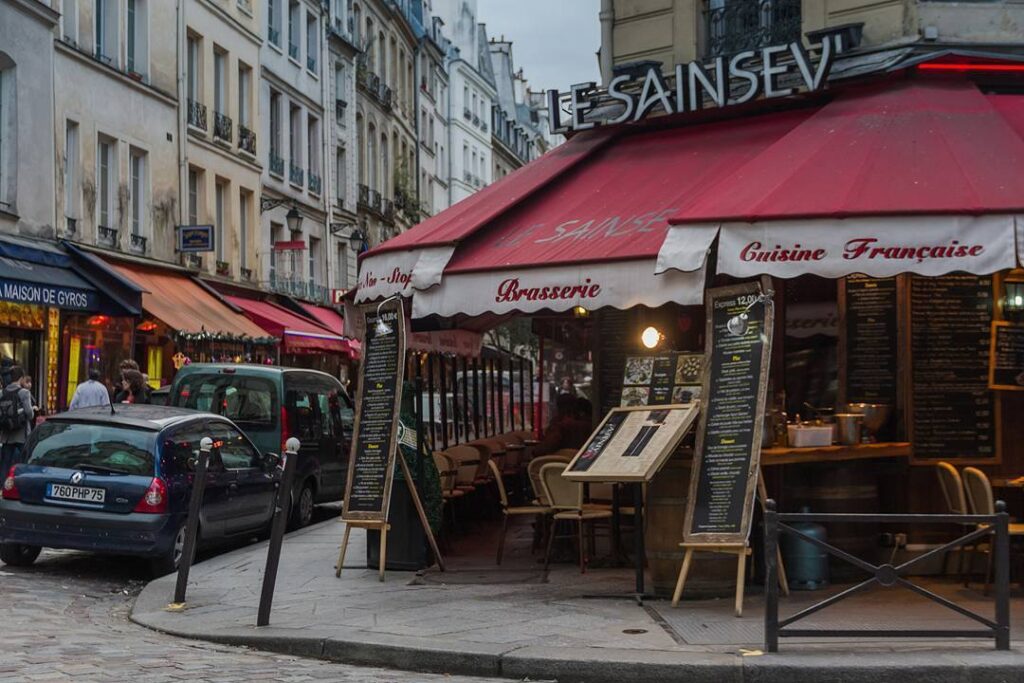 >>Also Read: Where To Stay At Paris Latin Quarter?
Transport and Taxi Safety
Latin Quarter is the choicest area for many travelers because of transportation. There is an easier RER link to Charles De Gaulle airport. In the area, there are many places to get a good bite, and Notre Dame is a short walk from there. The area's public transportation system, just like anywhere else in Paris, is safe and active. However, industrial actions like strikes can affect the network.
Travelers visiting the city by car should note that the traffic can be dense, and parking can be costly. But they can avoid this. This is possible by avoiding driving within the city if they can. Meanwhile, the penalty for avoiding parking tickets is around 11 euros.
Taxis are another option you should take if your luggage is much and your destination is a farther distance in the city. But the thing with taxis is their prices as they are the most expensive. Watch before you board them. Then always ask for the driver's license and names, and if there are no taxi signs, do not even bother to hop in. I recommend that you avoid damaged or battered cars. Also, it could mean something is off when drivers get too friendly. Do not forget that you can easily be overcharged in taxis without meters. It is safer to board metered ones.
The Metro is more reliable and cheap, but be careful of pickpockets and fake-ticket sellers. For budget travelers, stick to public transportation. Overall, transport and taxi risk levels are low in the Latin Quarter.
Natural Disasters 
The Latin Quarter has little or no environmental risks. In the summer, be careful of wildfires. Keep abreast of the latest weather news as well. That way, you can plan your day and choose where to include in your itinerary. Some activities heavily rely on weather conditions and the more informed you are, the less trouble to avoid, and more time to save. You will hardly face any environmental-related incident that will hamper your activities throughout your stay in the Latin Quarter.
Muggings
Mugging incidents in the Latin Quarter is rare but not impossible. That is why you need to stay alert, especially when outdoor. Do not handle bundles of cash in public and be watchful when and after using the ATMs. Avoid poorly-lit spots in the area and do not walk alone on deserted streets.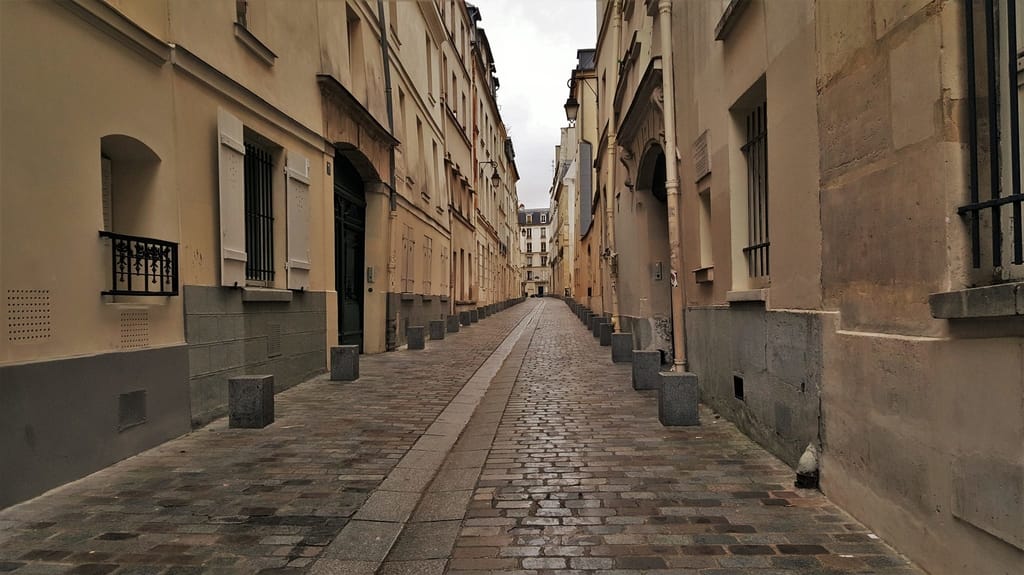 Common Scams in The Latin Quarter
Common scams are devised to get money from people. Be careful of fake petitions, the gold trick, and the card tricks. When anyone approaches you with suspecting motives, chances are they are there to deceive you. So do not oblige their requests. Do not even give them an audience.
Avoiding unpleasant situations can be difficult at a Metro station in the Latin Quarter. There, certain persons are known to pretend to be an official, and they ask for your personal details. Sometimes, they come with badges, and it becomes even harder to know if they are legit. They might ask you to buy cheaper or bogus tickets hoping you will pay them. The ticket teller at the station is the right place to secure tickets. However, this risk level is moderate in the Latin Quarter.
Women Traveler's Safety
Paris is one of the safest cities in the world for all kinds of tourists, including solo women travelers. The Latin Quarter is an area where women will particularly love to explore. For many tourists, this is one of the reasons the area is more popular than Champs Elysees.
>>Also Read: Where To Eat At The Latin Quarter Of Paris?
Here Are Some Safe Tourist Attractions in the Latin Quarter
Musée de Cluny (Musée National du Moyen-Âge)
Unravel the depth and beauty of medieval art at the Cluny Museum. It is a national museum of the Middle Ages that is housed in the 1400s Hôtel des Abbés de Cluny, which used to serve as the townhouse for the Benedictine abbey of Cluny stationed in the Burgundy region. The building stands on an ancient Roman bath complex's excavation site.
The Musée de Cluny is most popular for its medieval tapestries' collection. Made in the 1400s, the Flemish Offrande du Coeur is the oldest of the tapestries. Yet the most priceless treasure in the collection is the popular Lady with Unicorn (Dame à la Licorne) tapestry sets. The sets of tapestries were made in the 1400s and early 1500s, and they are believed to be an allegory of the 5 senses. But the meaning of the 6th tapestry with the inscription 'À mon seul désir' ('To my sole desire') still perplexes scholars. The museum is located at 27 Rue du Sommerard 75005, Paris.
Panthéon
Overseeing the Latin Quarter from its elevated seat on the Montagne Sainte-Geneviève, this chamber bears the tombs of the country's most outstanding citizens. Atop the porch are Corinthian columns, an inscription that translates to 'To Great Men, Their Country is Grateful' ('Aux Grands Hommes la Patrie Reconnaissante'). 
For stunning views of the city, visitors can climb up (more than 200 steps) to the Panthéon's dome. It is not difficult to sight significant monuments like the Louvre, the Notre-Dame, and the Eiffel Tower. The Panthéon is located at 19 Place du Panthéon, 75005 Paris.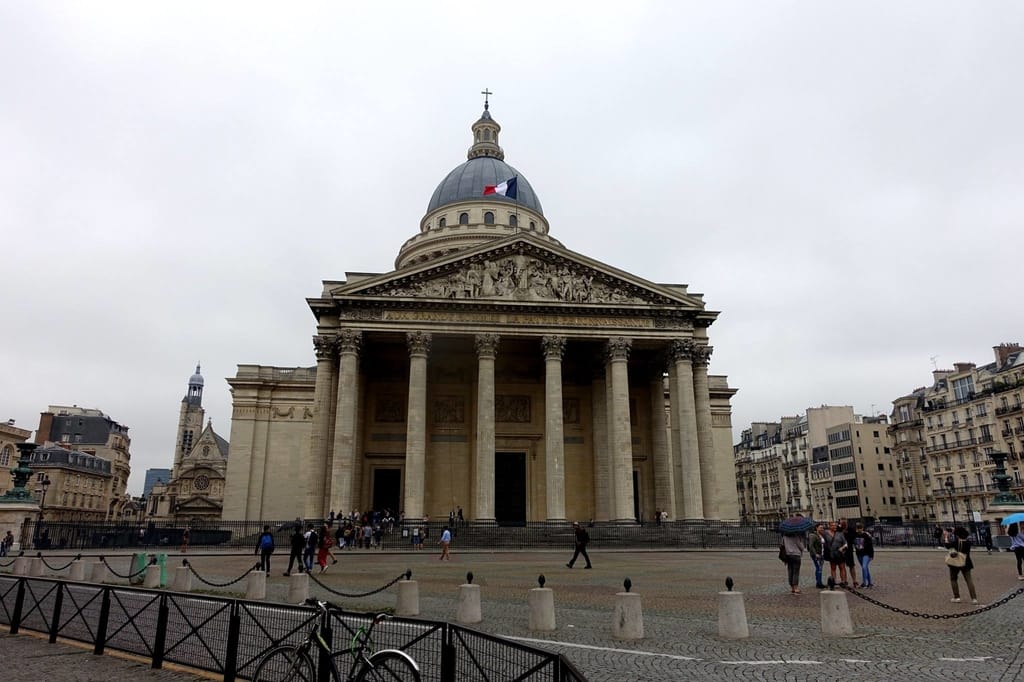 Eglise Saint-Sevérin Saint-Nicolas 
This is one of the typical examples of elaborate Gothic architecture in Paris. It blends different styles, with a simple nave from the 1200s and stained-glass windows from the 1300s and 1400s. Other features of the interior include the pillars with fanciful keystones and flamboyantly carved capitals. On a regular basis, the Church of Saint-Séverin Saint-Nicolas hosts classical organ recitals that you can attend too. The sanctuary is located at 3, Rue des Prêtes-Saint-Séverin, 75005 Paris.
Dining by the Seine River
In the Latin Quarter, dining at a péniche is one of the most romantic things to do. Marked along the banks of the Seine, péniches are adorable petit docked boats with chic restaurants. These riverside barge restaurants provide a distinct tourist experience that visitors often miss. La Nouvelle Seine in the Latin Quarter at 3, Quai de Montebello is an inviting penuche restaurant that provides gourmet cuisine and theatrical entertainment.
Bookshops and Bouquinistes
To discover the original Latin Quarter ambiance, walk down the Quai de la Tournelle that course along the Seine. Les Bouquinistes is booksellers beside the river and along the quays that are close to the Pont Marie (bridge). This famous alfresco bookshop has different stalls filled with modern and classic literary works. Apart from new and old books, there are also posters and postcards for sale.
Furthermore, the Latin Quarter's ancient streets are filled with lots of eclectic books stores too. They include Shakespeare and Company- the English language bookshop at 37 Rue de la Bûcherie. Established by George Whitman, an American expatriate in 1951, this spectacular bookshop sells editions of an impressive array from Shakespeare to James Joyce. The shop also hosts literary events like book readings.
Is The Latin Quarter in Paris Safe? – Summary
Cafes with original Parisian ambiance, modish students, and quirky bookshops lend the Latin Quarter a different Bohemian allure. The area will be more artsy, vibrant, and eclectic beyond your expectation. The Latin Quarter in Paris is one of the safest areas in Paris. You should feel comfortable exploring it on your own like a local. But remember, safety is king.