Where To Eat At The Latin Quarter Of Paris?
Visiting all the tourist sites in the Latin Quarter of Paris can be somewhat tiring. At the end of the day your should sit down and enjoy a nice coffee, delicious pasta or other food that this beautiful place offers.
Food in Paris is usually expensive and more so when you go to restaurants near monuments such as the Eiffel Tower, Notre-Dame, etc. If you want to save a few euros, you should know some cheap and high-quality places.
The Latin quarter of Paris, a few meters from the Notre-Dame Cathedral, and with the oldest university in all of Europe, it can be the best place if you want to experience unprecedented gastronomic diversity. This site is surrounded by bars, restaurants, and delicious food.
The Latin Quarter is home to some of the best places to eat in Paris. The dishes are so rich that with just the simple fact of reading them on the menu, you will want to taste them at once. Although the restaurants in the Latin Quarter of Paris are not the cheapest, they offer some great dishes for your pleasure.
Here Are The Best Places To Eat In The Latin Quarter
Le Grand Pan
This restaurant is very close to Sorbonne University. You are looking between 40 and 70 dollars per person for the bill. It usually only provides lunch and dinner until late in the afternoon.
The restaurant Le Grand Pan earned a "Certificate of Excellence" award between 2016 and 2019. Also, it has a good rating for its food, being 4.5 out of 5 on Google and TripAdvisor.
The restaurant service has 4.5 of 5 stars, so everyone highly recommends it. Its value-for-money is not far behind and takes 4 of 5 stars according to its most recent customers. That makes it very accessible for all tourist pockets or Parisians
The atmosphere of the restaurant is very relaxed; it has relaxing music, a perfect color shade, and an inherent calmness. You should visit it when you are at the Sorbonne University and need a coffee or a delicious dessert.
The restaurant has generally won 9 of 10 points for its exclusivity, prices, and quality for its foods and desserts. You should definitely visit it and taste its cuisine.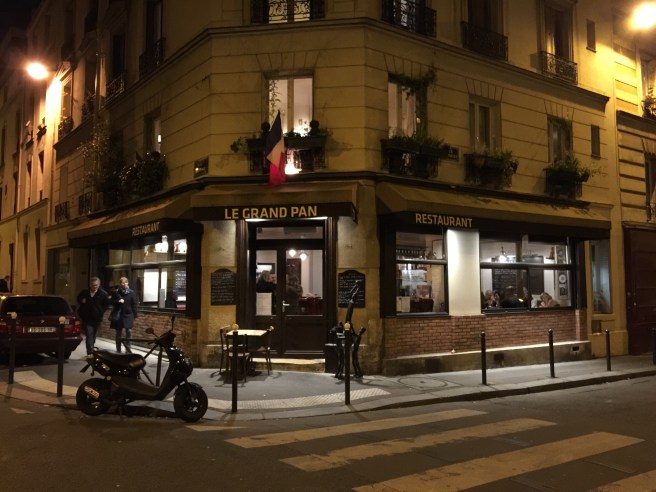 Pizzeria Arrivederci
The Arrivederci pizzeria is close to the pantheon of the Latin Quarter in Paris; it is very frequented by tourists for having a variety of pizzas and a price so low that I thought it was a mistake.
The cost per person ranges from 10 to 40 dollars; its menu includes Italian, Neapolitan, Sicilian, Mediterranean, European pizzas, among others. They have special diets for vegetarians or vegans.
It is a very accessible and diverse pizzeria; it has earned a perfect rating in 5 out of 5 stars for its quality, service, food on TripAdvisor. Many of its customers say that Pizzeria Arrivederci is 100% worth visiting in the Latin quarter of Paris.
In general, the Arrivederci Pizzeria has earned a rating of 10 out of 10 points in its gastronomy. It has not currently earned certificates, but it is a prospect for the future. Work from noon until late at night, do not hesitate to visit it.
Hebe Restaurant
The Hebe restaurant is located near the pantheon in the Latin quarter of Paris-France. It is very popular and attended by students, tourists and Parisians alike. It has a variety in its cuisine and is elegant enough for you to take your partner to dinner overlooking the Eiffel Tower from a distance.
The dishes of this restaurant focus on French, European, and Mediterranean food as well as special diets such as vegan, gluten-free, or vegetarian.
The rating it has been awarded is perfect with 5 out of 5 stars for its high level in food, services, and an unsurpassed quality/price. All this without counting the elegance that the restaurant presents, has very well-decorated tables and soft and relaxing music for a romantic date.
The price of each of its dishes ranges from approximately 20 to 100 dollars. Habe is one of the most expensive restaurants on this list. However, it offers a wide variety and a unique style. If you are near the pantheon in the Latin quarter and willing to spend some extra money for food do not hesitate to visit them and spoil your partner.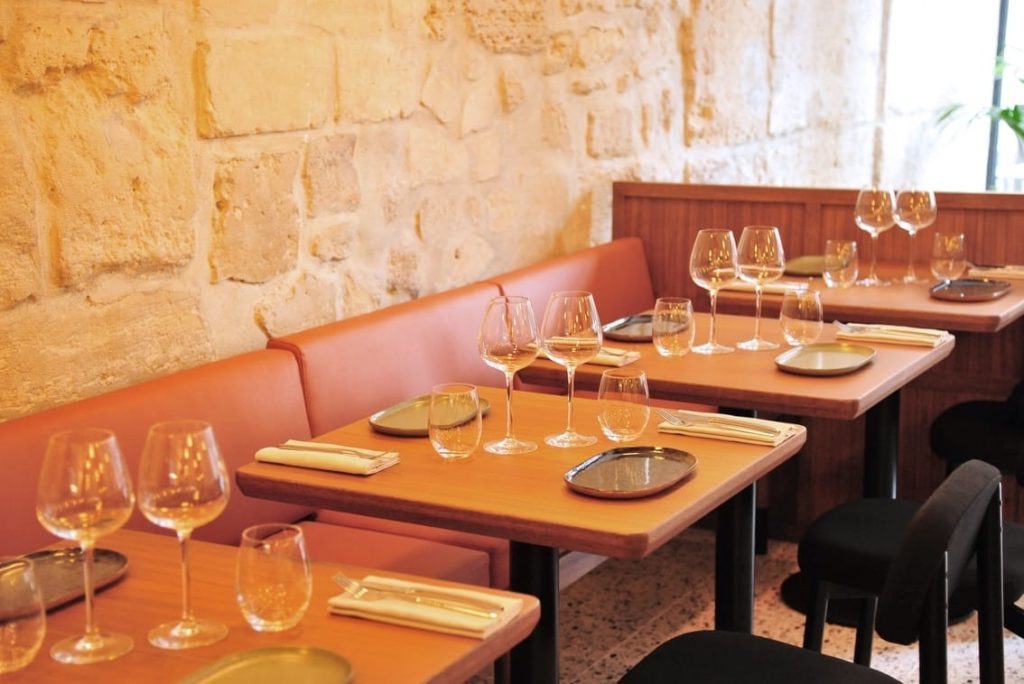 La Grange Aux Canards Restaurant
The restaurant of La Grange Aux Canards stands out in the list for offering a large amount of food at a very low cost; its exact location is near the pantheon in the Latin quarter of Paris. It is an option if you want to eat meat with a French touch.
La Grange Aux Canards only serves French food; mostly, its dishes are full of meats and dressings very rich for your palate. The cost to enjoy this restaurant ranges from 20 to 70 dollars. Its price is low compared to the amount of food you eat.
The restaurant has earned 5 out of 5 stars; it has a perfect ranking based on its food, service, and quality-price. Do not hesitate to visit it and taste meat in the best style of France.
The restaurant is open from 6:30 pm to 10:30 at night and is closed on Mondays and Tuesdays; it has a very casual atmosphere for you to visit with your loved ones. Also, it offers the best drinks in the area with the most professional bartenders from all over Paris.
La Crete Restaurant
La Crete restaurant brings Greece to your table; many of its dishes are sophisticated and made by the best chefs in the area. It is located in the most famous restaurant area in all of Paris and the Latin Quarter.
If you are visiting the Latin Quarter and want a Greek meal or a unique vegan dish, you should visit this restaurant. La Crete brings you the best at very affordable prices, each dish runs from 10 to 40 dollars.
This restaurant has won certificates of excellence from 2016 to 2019. Currently, it has 4.5 out of 5 stars for its food, service, atmosphere, and value for money. You should visit it and comment on it.
The restaurant is open for lunch from 12:00 to 2:30PM and for dinner from 6:15 to 10:30PM. Also, it has an elegant and neat atmosphere. Although his dishes are not as flashy, his taste rewards him; he will feel like his taste buds fall in love with the restaurant with every bite.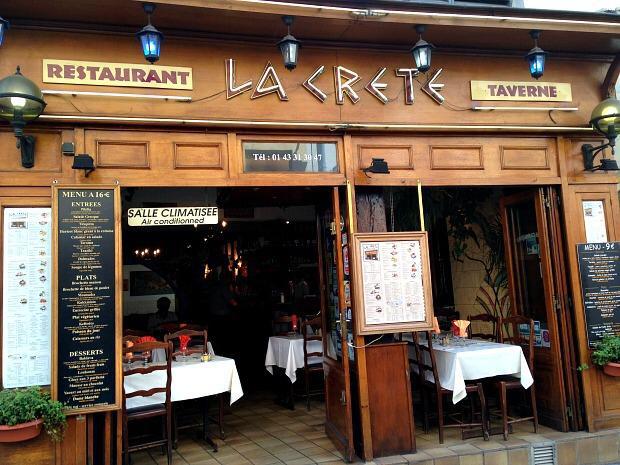 Jozi Café
The Jozi café restaurant is something different from what has been mentioned in the article; it will bring you the best breakfasts, lunches, and dinners in the best French style. The restaurant is highly recommended if you want to have an excellent coffee with a cake.
It is located in the called Valette near the Sorbonne University, offers French food, and maintains special diets for vegetarians; its price is low and is limited to between 20 and 40 dollars approximately.
Jozi Café won a certificate of excellence in 2019 due to its service, food and value for money. Currently, it has the perfect ranking of 5 out of 5 stars. Comments regarding the place reflect excellence, dedication, family atmosphere, and good music.
When you are in the Latin quarter of Paris and want to taste a nice cup of coffee accompanied by a waffle, you must visit Jozi Café; they will please you at a low cost. The restaurant has its doors open from 8 am to 6 pm.
Other Places To Eat
If you are one of the people who do not want to eat at a restaurant, there are food stalls where their food will not exceed dollars.
In these places, you can find vegan bread, completely French foods, and sweets that will make your palate fall in love. There are many places to drink coffee as well as taste delicious chocolate cakes; you just have to cheer up and get in.
There is a street full of restaurants. It is the one that is close to the pantheon. There, you will compare prices and choose what food you or your family wants to eat.
Places To Eat At The Latin Quarter Of Paris – Summary
Obviously, there are many more restaurants that are worth visiting in the Latin Quarter of Paris. However, these are the ones that I have caught myself visiting more often and craving for their food when I am away.
Do you have any other restaurants that you like to eat at when you are visiting the Latin Quarter of Paris? Leave your comments below.