Is Bordeaux Worth Visiting?
There are countless reasons to visit the jewel of southwestern France, and wine almost didn't make the list. While lovers of wine will definitely rate Bordeaux, the city has a lot in its locker that is begging to be explored. The city is ravishing and famed for its awe-inspiring architecture, ease of visit to any of its countryside spots, and its wine industry.
You might also not be a lover of food, but a taste of something excellent that is not Parisian and the Bordeaux weather are not what fun-seeking tourists would love to miss. 
>>Also Read: Bordeaux Travel Guide
Here Are A Few Reasons Why Bordeaux Is Worth Visiting:
Many Wine Museums 
If there are things you need to know about wine, Bordeaux is the ideal to go for your vino education. Several centers in the city are designated as wine museums. A lot of people who have been to Bordeaux wax lyrical about the newer, trendy, and engaging Cité du Vin, but there is another that is more traditional. You can check online for more information on the full guide to the history of the city's appellations and wines.
The Musée du Vin et du Négoce de Bordeaux is located in the Chartrons area of Bordeaux. Visitors will pay about €10 to gain access to the museum. The museum is full of complimentary wine tasting for visitors. It is located in the old wine cellars of Louis XV's wine merchant. 
When visitors buy their tickets on the day of the visit, it is advisable to get them in advance. This is because the place can be crowded. And as a pro tip, you can bypass queues with a Bordeaux City Pass.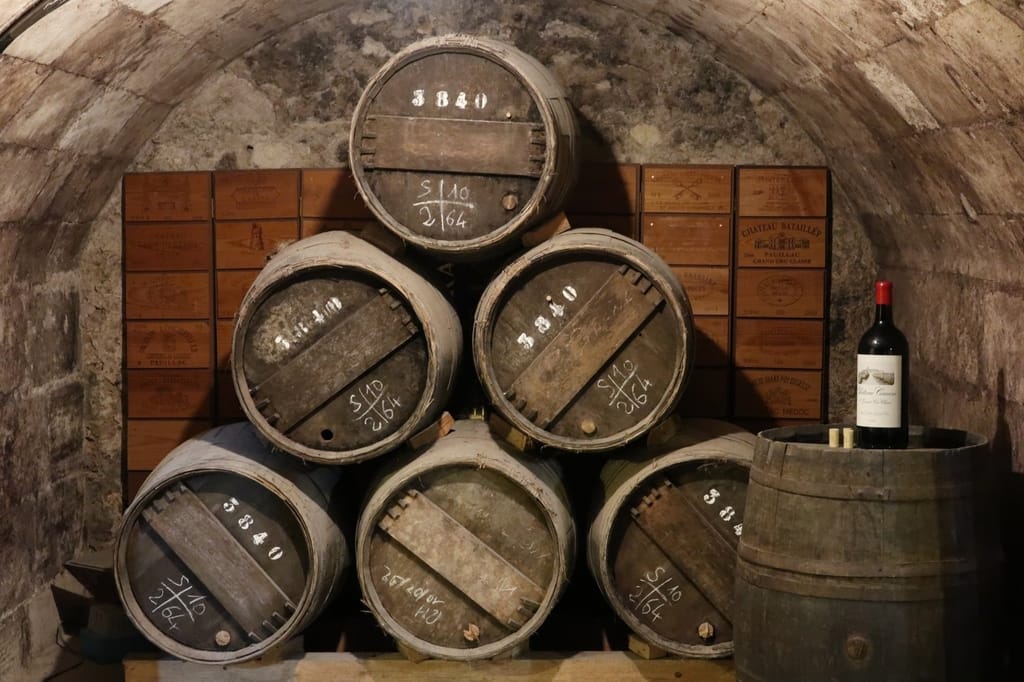 Bordeaux is a Great Place For a Weekend Break 
Weekends do not get better than a time out in Bordeaux. There are lots of food experiences and ease of movement when you want to see the city on foot. Weekend specialties are unique in the city, and you should indulge them. You can choose to have a great time at braches close to Bordeaux like the Lacanau-Océan. Even surfers from the city visit the beach to have an unforgettable time.
>>How to Get From Paris to Bordeaux
Visiting Bordeaux is Easy 
The city has its own international (Bordeaux-Mérignac Airport) and expansive rail connections. Bordeaux is well linked to other parts of the country and the continent. Flights from a place like London are not expensive, and it will take just about an hour and thirty minutes while the fast trains from Paris will less than two hours. Given its location (between Madrid and Paris), the city is a great stopover for those coming to France from Spain.
The Miroir d'Eau Is The World's Biggest Reflective Pool
Situated on Place de la Bourse, and situated along the River Garonne, this spectacle is the world's largest reflective pool. While it reflects the Place, the Miroir d'Eau courses 3450 m squared and was set up in 2006.
The water feature was made from granite slabs, and the best time to visit there is at sunset when candy-colors move across the sky. Another great time to visit is in the night when the city lights are well-reflected.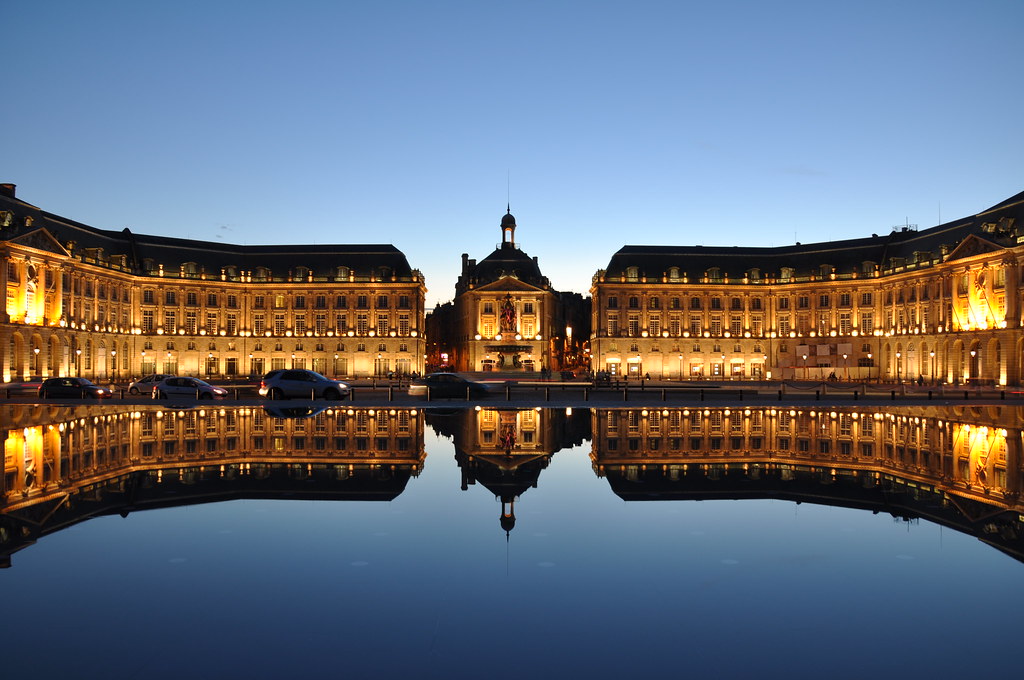 The City is Full Of Sensational Architecture 
On the matter of history, are you aware that Bordeaux boasts of many architectural structures and designs that will rival any major city in Europe? From the incredible fountains to the Haussmannian-esque buildings throughout Bordeaux, tourists will need to ready their camera. When they are in the city proper, it will be difficult to stop taking pictures of the beautiful scenes.
Bordeaux Is a Food Lover's Haven
Apart from wine, there a zillion foodie reasons to visit the city. From scrumptious dishes to excite your taste buds, there are trendy and interesting cafes, restaurants, and bistros that mark Bordeaux. Some of these places have menus that are one of a kind, and that is another reason to visit the city.
There Are Astonishing Shopping Opportunities
Between the small boutiques scattered across Bordeaux and the world's longest pedestrian shopping (Rue Sainte-Catherine), the astonishing shopping experience here is much. This is also particularly true in the heavy sales period in early spring and mid-summer.
Some might want to search for more upscale shopping. The 'Triangle d'Or', also known as the Golden Triangle, is a great place to do this. It is in between Allées de Tourny and Cours de I'Intendance. And if you fancy knowing the city more intimately, you are always welcome to take a walking tour with a knowledgeable and experienced guide. 
There Are Some Fabulous Places To Stay
Similar to Paris, it is clear that the city of Bordeaux has a decent array of stunning luxury accommodations and restaurants throughout the city. As a tip, book way ahead of your visit, so you get good deals. Villa Reale (a 1700s building and self-catering apartments), Hotels de Séze, and Hotel Burdigala are some of the best hotels in the city. If you are on a budget, there are many affordable accommodation options where you stay throughout your Bordeaux trip.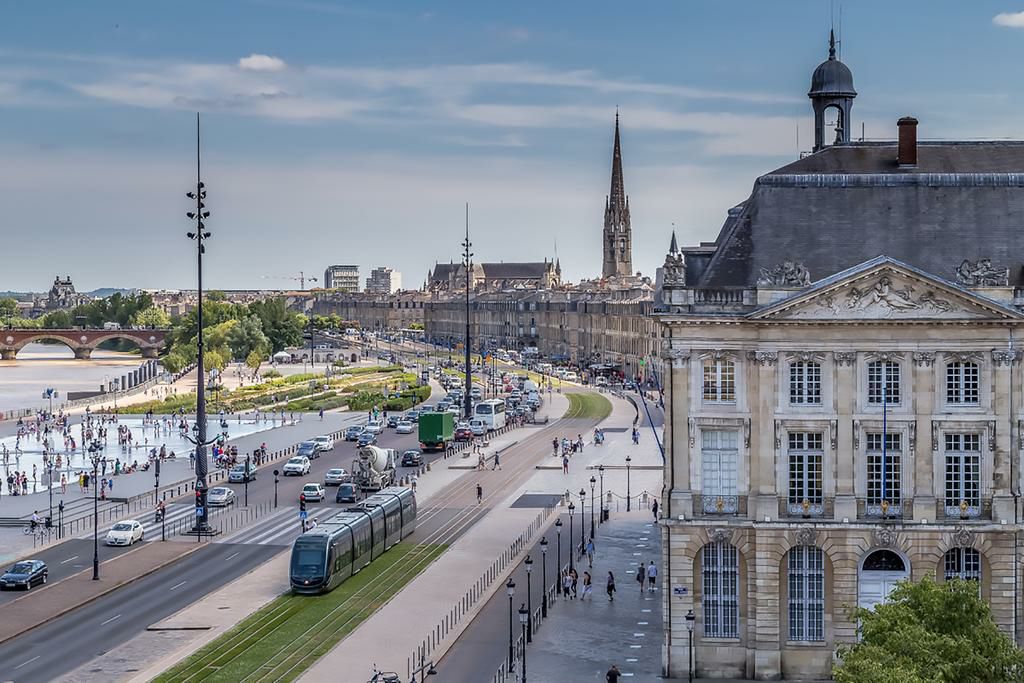 The Bordeaux Day Trips Are Terrific
Whatever you want- from dipping your toes in the sea to sipping wine on a nearby beach, there are lots of things to do in the city of Bordeaux. From sea to forests, some of the most fantastic day trips in the city include a visit to Europe's largest sand dune (Dune du Pilat). Another brilliant option is a trip to the medieval city of Saint-Emilion.
What Is The Best Time To Visit Bordeaux
Though the city is incredible to visit any time of the year, certain times of the year are just better to visit. As an example, the wintertime is the quietest season, and the summertime is hotter but has more tourists. To have the finest of weather with cheaper things, try to visit in late spring or the early autumn. If you visit between May and November, an additional advantage is the vines in their spectacular forms in the nearby area.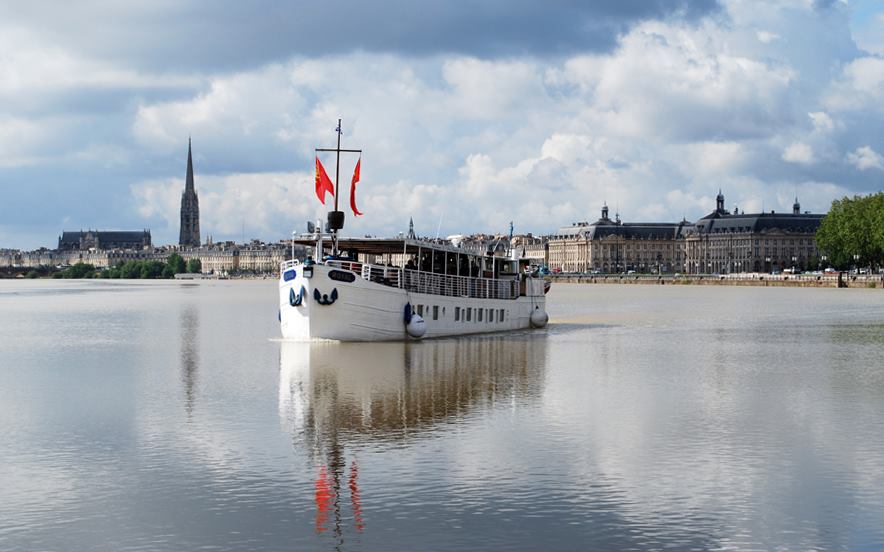 >>Bordeaux Dinner Cruises: Why You Should Take One
>>Bordeaux Boat Tours: Why You Should Take One
How Many Days to Spend in Bordeaux
For the days to spend in Bordeaux, it is entirely down to you. Your plans and schedules are important so, you are in the best position to decide that. The places you intend to visit in the city also determines your duration. But, a perfect balance is a long weekend because visitors will have the opportunity to experience the city's unique atmosphere. There are also lots of major attractions to enjoy and hidden gems to discover. 
Is Bordeaux Worth It? – Summary
Bordeaux is a wonderful place to visit, and there are lots of day trips to participate when you are around. For example, the various wine regions are a joy to visit, and whether you spend a whole day or half days, you will find the encounter informative and interesting. Another good time to see Bordeaux is in early March when the weather would have been cooler, and the crowds will be a lot less. It is surely worth a visit when you are ready.