The exciting city of Bordeaux should be on your list of French areas to visit, and this Bordeaux Travel Guide will explain why. Since its inception, it has been a dynamic cosmopolitan center that appeals to tourists and locals alike. Located in Southwest of the country, the city is dubbed 'port of the moon' for its romantic position on a sharp bend of the Garonne River. In this excellent view that facilitated the thriving of trade, Bordeaux has a wealthy cultural heritage that dates far back to antiquity. 
Recognizing its rich cultural heritage in 1998, UNESCO declared Bordeaux a World Heritage Site. It will be pleasing to know that more than 350 buildings are classified as historical monuments in the city. Bordeaux is famous for its excellent wineries. In fact, it is the home of wine as there are world-famous chateaux and small wineries to see and visit. 
The city's poise on the River Garonne has undoubtedly made it a valuable port for centuries. If you intend to explore the wine chateaux of Medoc, St. Emilion, and Bordeaux, the city is the perfect base for this as has the largest European pine forest. 
Also, do watch out for the nouveau Cité du Vin; a 21st-century architectural manifestation of what wine means to the city and the rest of the world. Aside from architectural magnificence, Bordeaux quite more enough for you to be lost in its wonder.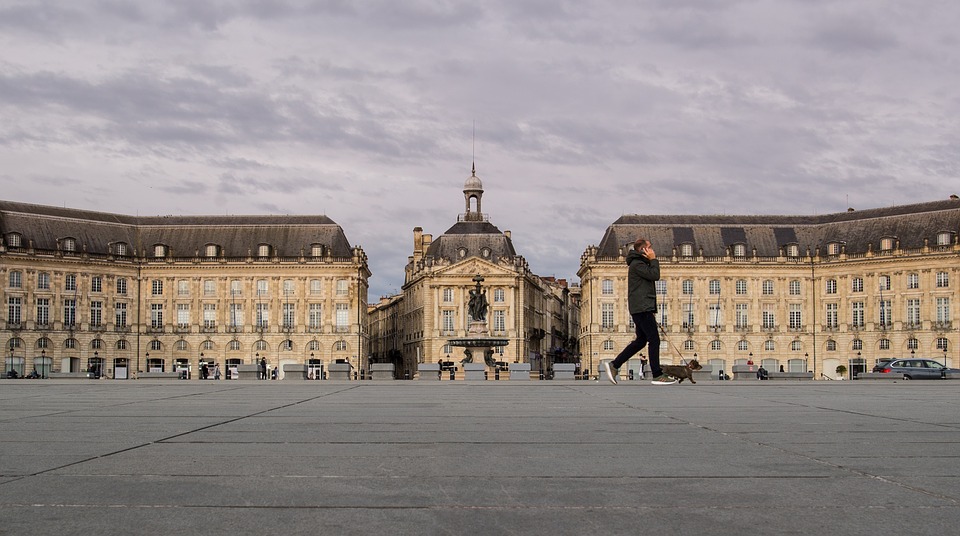 Here Are Some Of The Things You Can Do:
Have a Memorable Bordeaux Wine Tour
If you are wondering where you can drink some good and nice wine in Bordeaux, the answer cannot be farfetched. In Bordeaux, you will be spoiled for choices of excellent wines. At Maison du Vin, you will find one of the best wine tours in the city. The cheese plates are also generous, and you can combine them with a few glasses of wine. And in the case that you more time to spare, you can book on the wine tours online for a rich tasting experience.
There are many options to choose from, and they range from different prices. Also, you will be shown around vat rooms and cellars, where you will learn about the entire process of winemaking and preservation. And of course, you have the chance to have some for yourself. Usually, in the summer, tasting sessions planned for visitors which are held outside in the numerous chateaux's dashing grounds.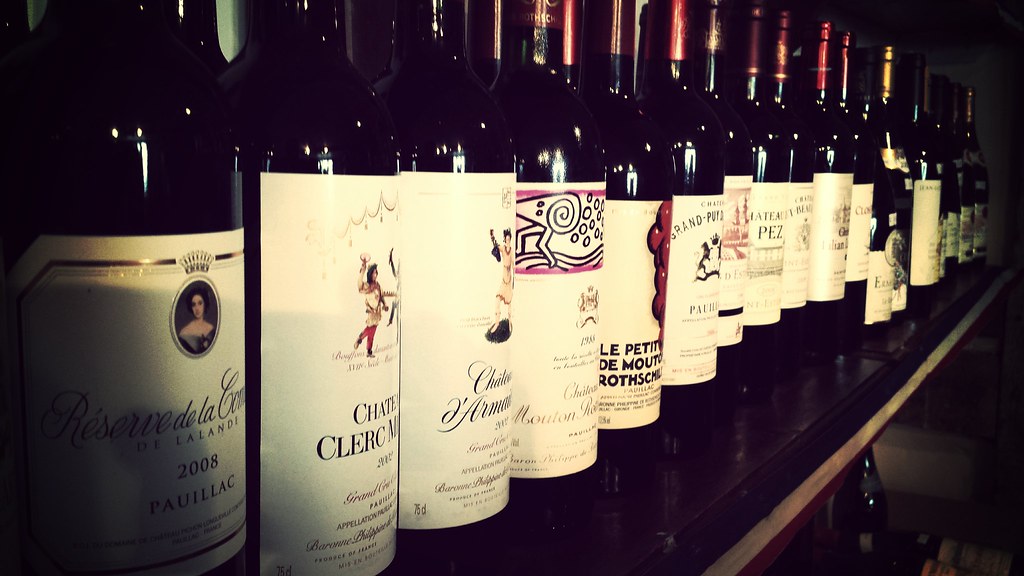 The ideal place for the perfect tour is the official Tourism Center which is just across from the Maison du Vin bar. And if you wish to take some other available tour, you can make a stop at their office and take a map of the vineyards. 
>>Also Read: Things To Do In Bordeaux
Look at the Water Mirror in Place de la Bourse (Mirror D'eau) 
The Miroir d'eau is one of the city's tourist attractions and a perfect place to cool off after a day of exploring the gorgeous streets of the city. La Place de la Bourse is famous for its Water Mirror that is worth spending a few hours to adore. It is the largest reflecting pool in the world and a UNESCO World Heritage Site. Only 2cm deep, the mirror creates a fantastic mirror effect that reflects Place de Bourse and other beautiful structures around it. The water is designed to have 3 sequences- fog, mirror, and pool. Therefore if you spend about 20 minutes there, you may see it shift from a scintillating mirror to misty fog and so on. It is free to see the water mirror.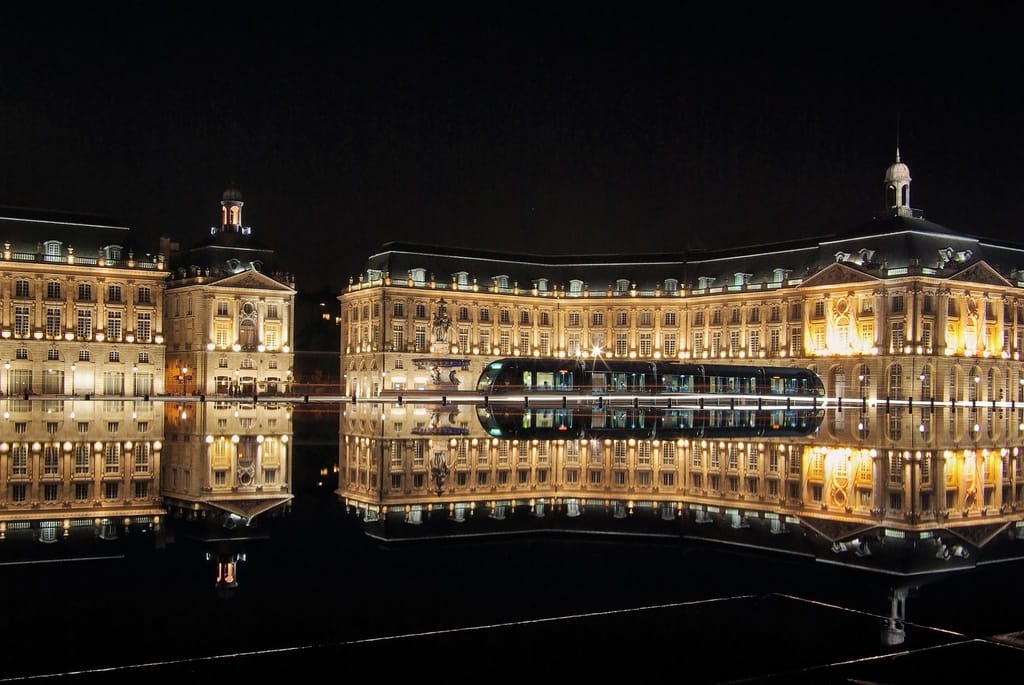 The Port de la Lune
Named like this because of its shape, the Port de la Lune unites the heart of the city around its crescent shape. There is a lot of commercial activity around and now the harbour attracts a growing number of cruise liners and pleasure crafts.
Have a Stroll in the Jardin Publique de Bordeaux
Nothing feels quite good like relaxing in the Jardin Publique de Bordeaux on a chilly evening. The gorgeous park was opened in 1746 and has been providing locals and visitors a conducive atmosphere to relax. This English-styled park is a great place to surely visit as one will see historical statues, fountains, and bridges.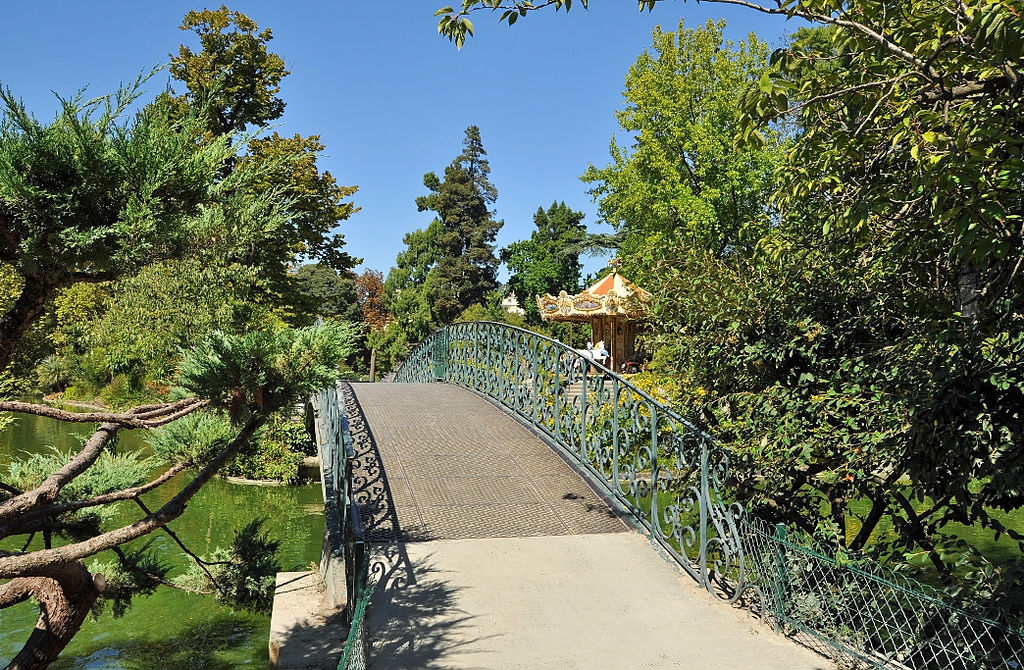 The Jardin Publique de Bordeaux is a sophisticated place where you can have a picnic, a good book or the wine you have with you and get a glimpse of 18th-century Bordeaux. A visit to the park will be a rendezvous with nature with its clean botanical gardens and the natural history museum. This is a fitting place to take children too.
Chill in Place de la Victoire (Victory Square) 
Victory Square is another beautiful square in the city that you should visit. At its center is a distinct piece of modern public art made by Ivan Theimer. This is a 16 meters tall column, the piece is made with marble blocks from Languedoc. As a nod to the city's expertise, Victory Square was built.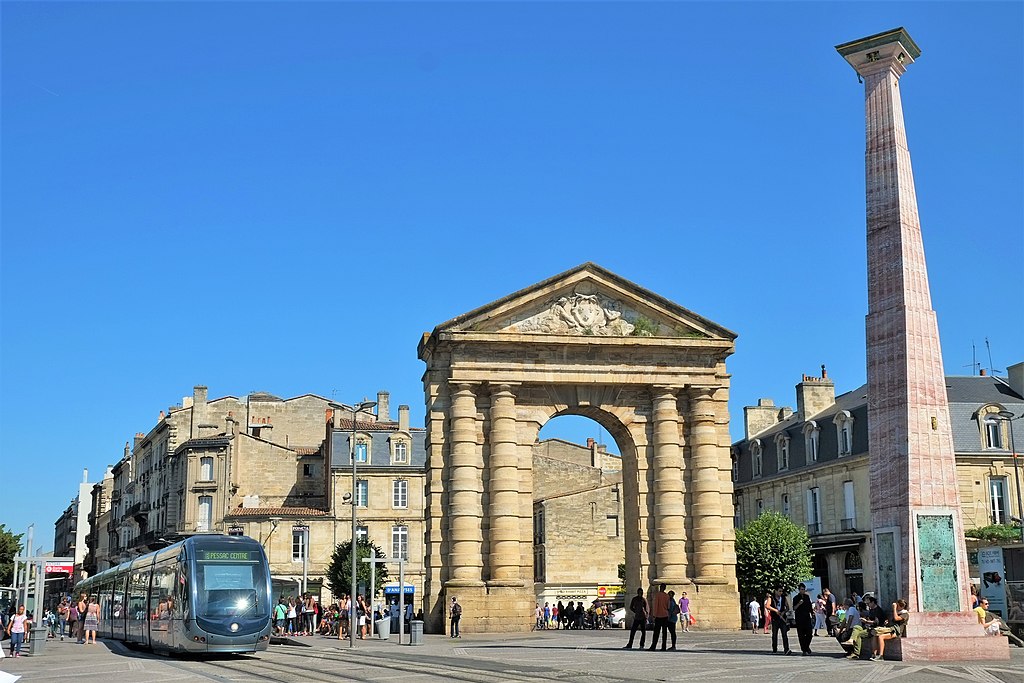 More so, it was installed in 2005 and despite Bordeaux's long winemaking heritage, was the first monument built to recognize viticulture in Bordeaux. Theimer also designed two tortoises at the foot of the pillar where children often play. Also built in the 18-century, there are two-story townhouses and the triumphal arch around the square where a former city gate used to be. 
>>How to Get From Paris to Bordeaux
Excite Yourself at Les Quais de Bordeaux  
The left bank of the river Garonne is absolutely one of the world's most brilliant waterfronts. It is also part of that 18th-century World Heritage ensemble, where the impressive facades of large neo-classical buildings line a riverside promenade 80 meters wide. There is an expanse of space that just beside the broad Garonne. This will definitely enhance your bike ride or walk with some extra tactfulness. There are benches, flowerbeds, and lawns below plane trees where you can enjoy the moment. 
>>Bordeaux Boat Tour: Why You Should Take One
>>Bordeaux Dinner Cruises: Why You Should Take One
Experience the Goodness of La Cité du Vin 
This modern cultural hub is a nod to everything wine-related and is one of those bold and futuristic projects that is difficult to explain. For a regular visitor, this place is a high-tech museum educating you about all there is know about the history of wine. You will also be treated to a ten hours audiovisual material to go through the encounter. 
The architecture of the 3,000-square-metre building, with its 55-meter tower, is impressive. The tour reaches its peak with a visit to the belvedere bar where you can pair a glass of wine to go with tasty vistas of Bordeaux and the Garonne. 
Cathedral of St Andre
Saint Andre Cathedral is the biggest church in Bordeaux and is situated on the southern edge of the Old Town. It was built in the 15th century, but its origins date from the 11th century. Today there is almost nothing remaining of the old building.
Porte Cailhau
The other part of the old walls, Port Cailhau is incredibly pleasing. With a blended design of the gothic and renaissance, it dates back to 1495 and was made to celebrate King Charles VIII's victory over the League of Venice at the Battle of Fornovo. Therefore, it had a double-use of being a triumphal arch and a city fortification. 
A white statue of the king stands in one of the niches, and as a sign warning visitors to be careful of the lintel. As Charles VIII met his demise at 27 after accidentally walking into one in Amboise. Gaining access to the Porte Cailhau is not free; as you will have to pay to enter the building and go up for the photogenic view of the Garonne. 
Revere the Bordeaux Cathedral
Just like several religious buildings in France, Bordeaux's cathedral had a rough patch in history during the Revolution, when it was stripped of its décor. Nearly all of the embellishments you will see happen to be from other buildings.
Despite the offensive against the structure and the medieval gothic architecture, the historical significance of the site has remained intact. In 1137, Eleanor of Aquitaine and the future Louis VII were married at 13 and 17 respectively in the cathedral.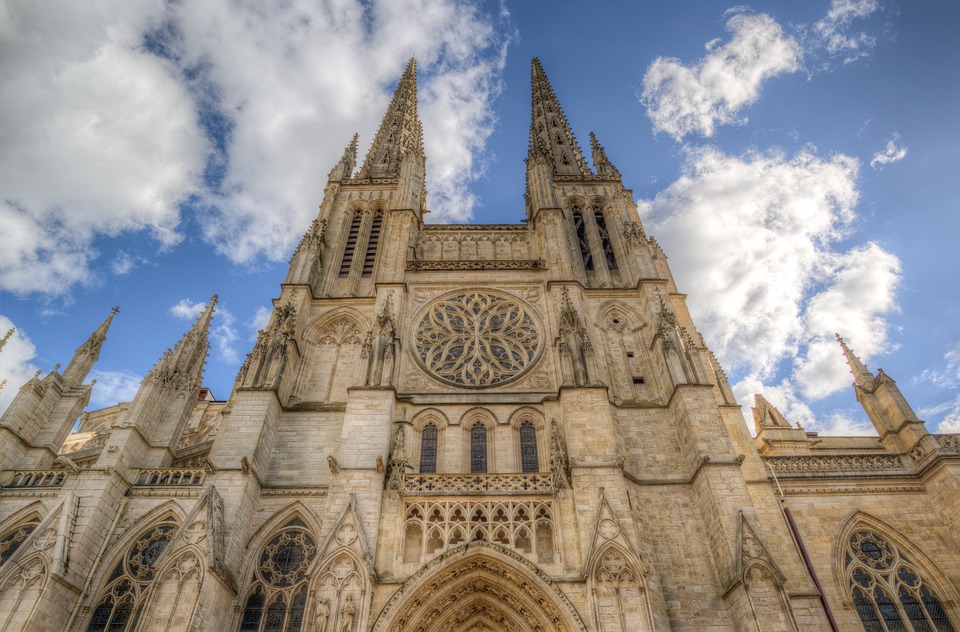 An interesting thing to do here is to spend some minutes below the north portal. It was built as a royal entrance in the 13th-century and has a tympanum with images from scenes similar to the last supper. If you can deal with the 282 steps to the top, the neighboring Tour Pey Berland bell-tower is another dazzlingly way to see Bordeaux. 
Grand Théâtre de Bordeaux
The Grand Théâtre de Bordeaux was built by Victor Louis in 1780. Visit the Place de la Comedie after dark and be swept off your feet at the sight of the porch and the 12 statues of muses and goddesses in sparkling in lights. Its interiors are decorated generously in blue and gold which are the French monarchy's colors.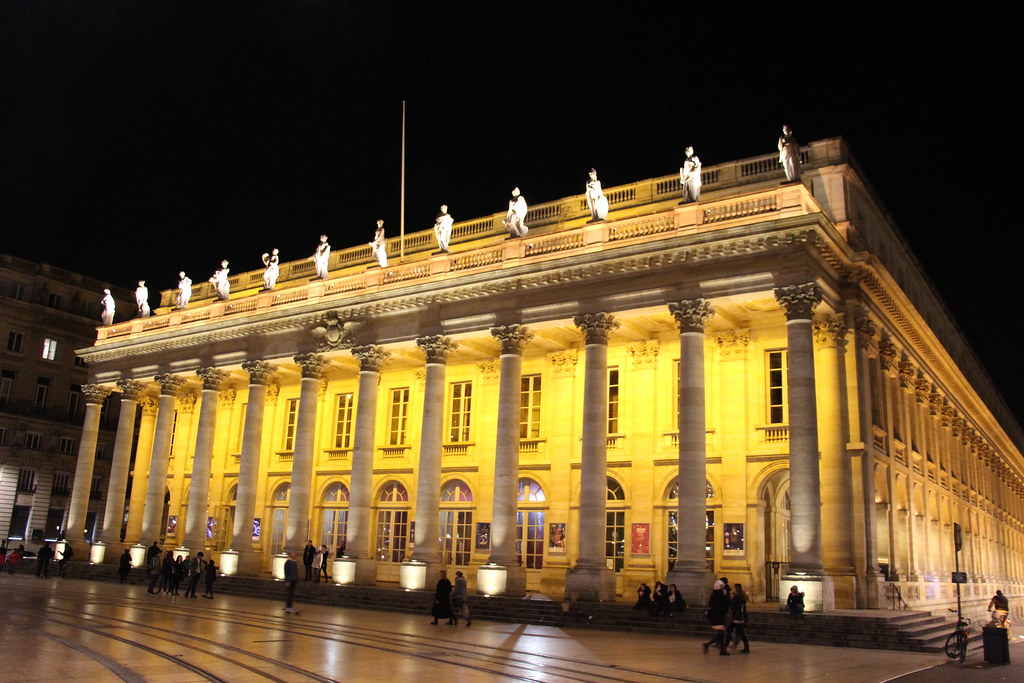 By far the best way to experience this astonishing building is to see a performance by the Bordeaux National Opera. Every season, it takes some doing with a permanent ensemble of 110 orchestra musicians, 37 choral artists, 38 dancers, and guest soloists and conductors.
Basilica of St. Michael
This church was built in the 15th century and has the second tallest tower in France, with a height of 112 meters. Its gothic style pulpit represents St. Michael slaying the dragon.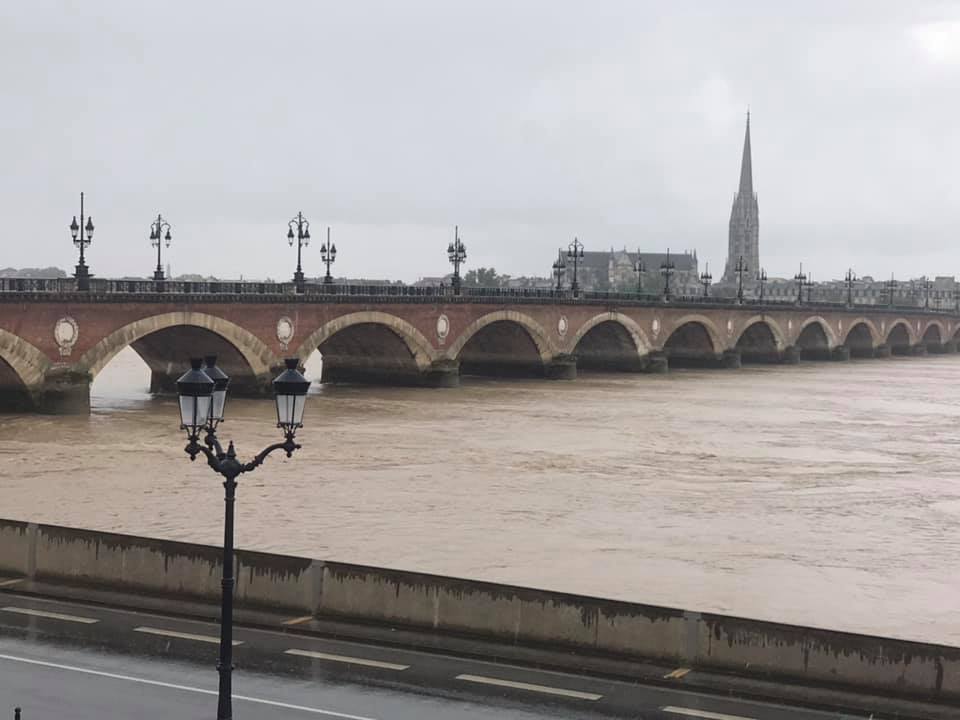 Shop at the Rue Sainte-Catherine 
If you love shopping, Rue Saint-Catherine is the place to indulge your shopaholic tendencies. Rue St-Catherine is the longest pedestrian shopping street in Europe at 1.2 kilometers long. This popular street is always buzzing with people strolling through its dozens of shops and cafes. Even if you do not intend to make any purchase, this place is still one of the top places to visit in the city of Bordeaux. If you are on a shopping spree, there are many brands and designers in the over 250 stores around. 
Have a Taste of Some Local Cuisine
A local Bordeaux dish is undoubtedly a foodie's delight, especially when accompanied by a glass of local wine. Some Bordeaux culinary treats include French steak with Bordelaise sauce (made with red wine) and canelés (pastries with rum and vanilla). There are great places to eat in Bordeaux while you enjoy the incredible city view. Marche des Capucins also referred to as the 'the belly of Bordeaux'. It is one of the places to step in for a memorable culinary experience too. From cheese, caneles, and seafood, there you will discover a wide range of food options that you can try. And do not forget to get some edible gifts and souvenirs.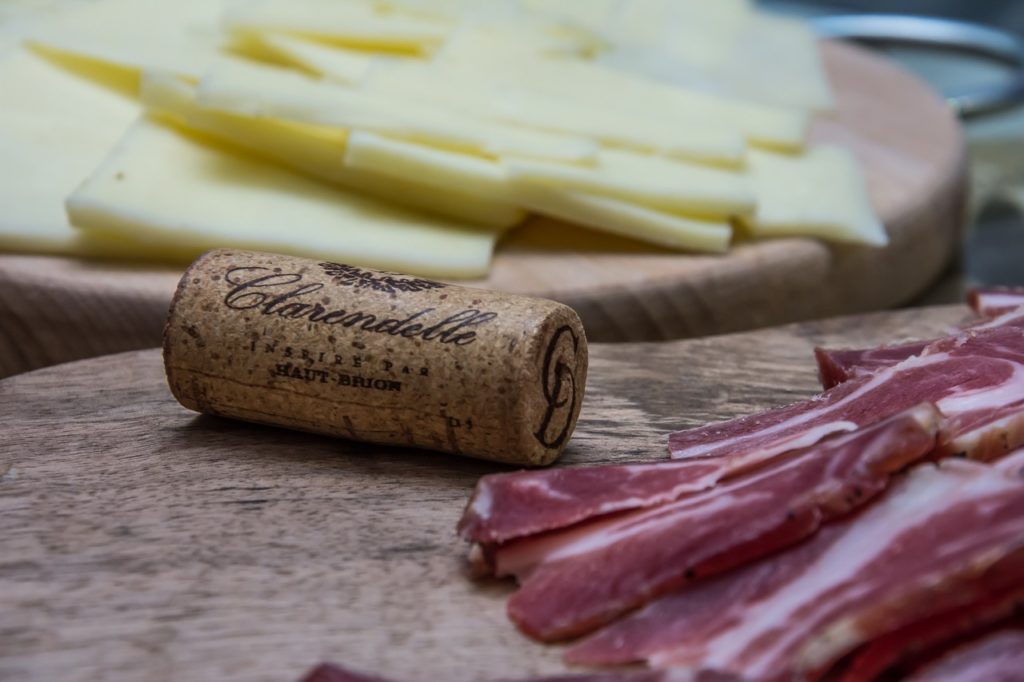 Museums To Visit – Bordeaux Travel Guide
Musée d'Histoire Naturelle (Natural History Museum)
Bordeaux's Natural History Museum is one of the oldest and most famous of its kind in the country and hosts an impressive range of specimens (mammals, reptiles, mollusks, birds, crustaceans, fish and insects) that came from all over the world and local wildlife and fossils, to make possible its zoological collection.
Musée d'Aquitaine
The museum is one of the biggest across the city, split into four floors where each one will take you on a journey through four local periods in the local time, the prehistory, the Gallo-Roman era, the Middle Ages and the Modern era; also holds over 700,000 pieces, and features three libraries for children and specialist.
Museum of Beaux Arts
This Museum is located near the Cathedral of Saint Andre and you may visit this place and see the works of art whose origins date from the 15th to the 20th centuries. 
Centre National Jean Moulin
This museum is oriented to commemorate the World War Two, and the role played by the French Resistance and its Bordeaux's most famous member, Jean Moulin. Give visitors an insight into the way that the Resistance operated and features a vast archive of Resistance documents; the museum also provides guided tours in French and English.
Vinorama de Bordeaux
If you travel to Bordeaux, be sure to not miss a visit to an important museum dedicated to wine in an ancient setting. At the Vinorama Museum, visitors can find out more about wine of different ages; even century-old wines, from Bordeaux and other regions. Here you can buy souvenirs.
Where To Eat – Bordeaux Travel Guide
Bordeaux is known for its good red wine but its typical food is also delicious. For example just try the canneleés. There are plenty of restaurants with every French regional dish but there is also Asian, African and Arab restaurants. Here is a short list of some of them:
La Tupiña
A very pleasant restaurant with a warm and traditional décor and a beautiful fireplace. Their special dishes are: Daube de sanglier with champignons and red wine, Terrine de foie gras mi-cuit au gros sel (salted duck's liver paté). Desserts are also good and the wine is the best, of course.
Le Pavillion des Boulevards
This is a small but elegant restaurant. Some of the dishes served are: Ravioli de foie gras, grilled crayfish with grilled blood sausage and cider; Breton lobster sautéed with vanilla beans, served with sauterne sauce and fried crayfish tails served with fried blood sausage and apple juice.
120 rue Croix de Seguey. 33000 Bordeaux
Tel : 05 56 81 51 02
Le Vieux Bordeaux
Located between Cours Alsace-Lorraine and Cours Victor Hugo, this restaurant which is of stone construction, serves traditional local dishes. Some examples are: Fillet of catfish with rich Tapenade (pounded olive) stock, Marble cake of fresh, wild mushrooms and Roast loin of lamb, with mild garlic.
27 rue Buhan 33000 Bordeaux
Tel: +33 (0)5 56 52 94 36
Gravelier
This restaurant offers a variety of dishes at good prices. The chef Yves Gravelier who has worked with other famous French chefs, serves specialities such as: Sea bream with fleur de sel, mille feuilles of liver paté à la broche, lamb in cream, roast pigeon and grilled mullet.
114 Cours de Verdun
Tel: (+33) 0556481715
La Chamade
This restaurant has a very traditional décor. Also, the food is cooked in a wooden oven and there is a special menu for children including salads. Dishes include Salad with tomme morzinoise (a local cheese), Fillet of salmon with vegetables and Gâteau de Savoie (a local type of cake), and vanilla cream dessert.
20, rue des Piliers de Tutelle – 33000 Bordeaux
Tel: +33 (0) 5 56 48 13 74
La Bonne Bouille
7, Rue des Bahutiers, 33000 Bordeaux
Tel: +33 (0)5 56 81 35 92
Le Mably
An old-fashioned restaurant with a 19th-century décor. The surrounding area is full of art galleries and shops and with a very elegant and pleasant atmosphere. Duck dishes are the specialty and the wine is also a must-have.
12, Rue Mably, 33000 Bordeaux
Tel : 05 56 44 30 10 – Fax : 05 56 44 30 10
Best Way To See Bordeaux 
To capture the city's spectacular environment, the best place to stay in Bordeaux is the historic city center. There you will find a very bubbling scene, with shops and restaurants where you can eat in the open air. This area hosts many of the historical attractions in the city, like the popular Cathedrale Saint-Andre. 
Nightlife – Bordeaux Travel Guide
Bordeaux is a quiet city but at night the discos and bars open. If you want a relaxing time there, or to drink a good wine, it would seem that Bordeaux really does comes alive at night. The Grand Théâtre, located at the Place de la Comedie offers musical concerts and theatrical productions. Make sure to check the schedules in the local newspaper Sud-Quest, or in the Tourism Office.
If you're feeling lucky, you may want to head over to the Casino de Bordeaux, in the Hôtel Sofitel Bordeaux Lac, rue Cardinal Richaud. It's open daily from 10 a.m to 4 a.m with no admission charge but don't forget your passport or identity card. It also has live entertainment at weekends.
If you want to dance salsa, merengue, samba or to any other latin american rhythm, visit 'La Casa Latina Bar', 59 quai Chartrons. If it's electro-jazz music go to L'Absolute Lounge, rue de la Devise. L'Alligator has blues on Wednesdays nights and the Comptoir du Jazz provides a healthy dose of jazz and blues on the river at the Quay de Paludate which is located 15 minutes away from the city centre by taxi, and it is the main zone where young people have fun.
The famous gay bar l'Hotel de Ville is located in the heart of the town at 4 rue de l'Hôtel de Ville. The place offers live entertainment, with heavy metal and rock concerts and drag shows (from September to June).
Here are Some Highly-Rated Hotels in Nice Areas:
Luxury
The boutique Yndo Hotel is a few steps to everything and provides ambiance and luxurious amenities. Designed with a dashing décor that is a remarkable sight, the hotel occupies a former 18th-century home that once hosted figures like Victor Hugo. This great hotel is located in a quiet area; close to restaurants and many of the best attractions in the city. If you are on the lookout for a voguish option, the newly renovated Hotel Burgigala Bordeaux- MGallery Collection has airy and modern rooms. It is not far from Rue St. Catherine's shops.
Mid-Range
A stone throw from the Cathedrale Saint-Andre, The Best Western Grand Hotel Francais stands tall. Its rooms are with balconies, complimentary breakfast and mini-fridges. Located in a nice location on a pedestrian-only street is the Quality Hotel with comfy rooms and impressive decors. 
Budget
Set in a historical building and featuring rooms with exposed sandstone walls and wood beams is the attractive Hotel des Voyageurs. In the same neighborhood, the Ibis Bordeaux Centre Bastide is the well-furnished hotel at an affordable price. These hotels are on the east side of the river. This is a 10-minute walk from the popular city center, just across the famous Pont de Pierre Bridge. 
Bordeaux Travel Blog – Summary
The city of Bordeaux is so lovely that there is no specific high tourist season as the number of tourists is quite stable all year long. However, the tourist flow can be low in December. Bordeaux is all about wine as it is one of its major exports. You will definitely find something exciting to do, regardless of the period you come.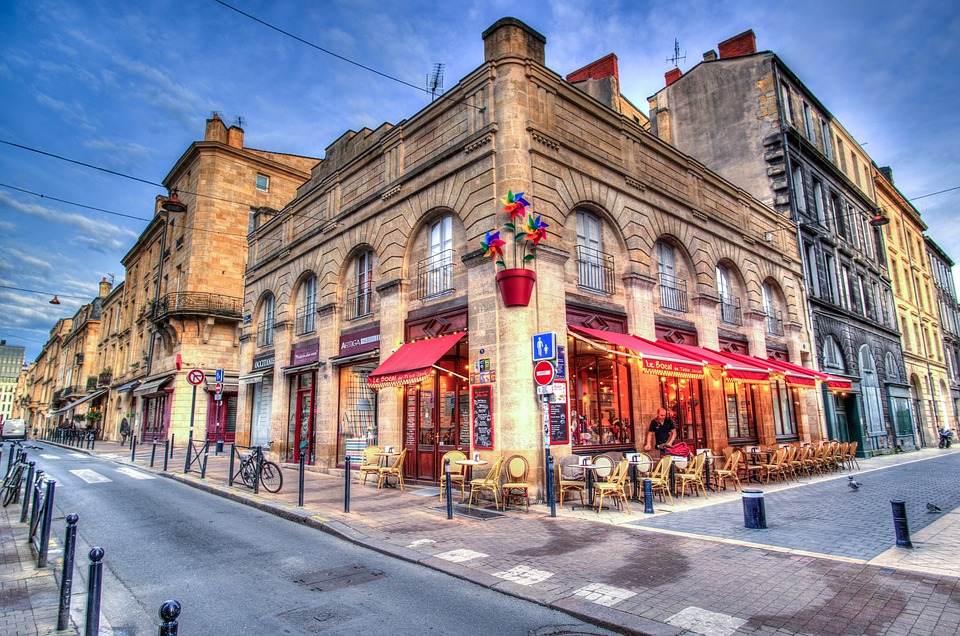 What do you think of this Bordeaux Travel Guide? Is there something you would add? Leave your comments down below.