Best and Most Popular French Drinks
Several tourists visit France for the country's magnificent architecture, vibrant history, enchanting sights, and iconic landmarks, while others go to the fantastic beaches of the French Riviera. Regardless of the reason for visit, one thing is sure. This France is indeed famous for its impressive gastronomy. Gastronomy isn't just about the food that makes food lovers come in their drove to France. The drinks found everywhere in the country are equally inviting. 
This guide brings you the most popular French drinks to try out when you next visit. Whether you are looking for the perfect French cocktail, French wine, or a non-alcoholic option to savor, this piece got you covered.
Here Are Some of the Best and Most Popular French Drinks You Should Order Next Time You Are in Paris:
Bourgogne Wine (Burgundy Wines)
Burgundy (Bourgogne in French) is a historical region that makes some of the best wines in the world. The region actually makes some of the finest and most expensive wines in the world. The major grape varieties for Burgundy wines are the chardonnay for the whites and the pinot-noir for the reds. 
Burgundy appellation wines are grouped in 3 stages: AOC Grands Crus, AOC Regionales, and AOC Villages. The Grands Crus are known to the best and the most popular wines in the region. If you want to know more about the wines, visit wine-tasting designated centers. You will learn a lot when you visit. Spanning a distance of around 80 km, it is the country's widest and oldest known wine trail.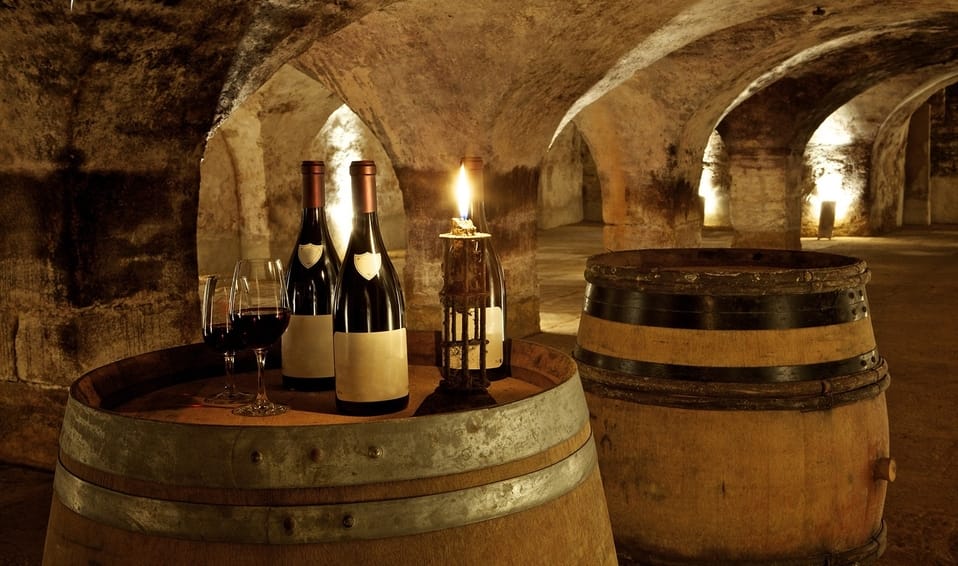 >>Also Read: Wine Guide to Burgundy, France
Champagne 
Without a doubt, Champagne is one of the most popular French drinks. Being a festive sparkling wine, it is one of the most popular French drinks. You might have probably known about Champagne before you heard of Burgundy. Champagne is often drunk for important events or for toasting to a piece of good news as you might have seen in pop culture. 
The wine is different from others. It is only made in Champagne's historical area. Any sparkling wine made somewhere else is not allowed to be called champagne. So, it has to be produced in the particular region before it can be legally branded 'champagne'. Other necessary features considered to be called champagne are the production technique and the variety of grapes used.
In typical fashion, champagne is drunk in special long glasses called flutes, and some people love shaking the bottle before uncorking it. This practice is said to make the occasion more festive. The Champagne wine area is situated in Eastern France and Reims is the capital. Meanwhile, the town of Epernay is the center of the Champagne production where you will find major champagne producers like Moët-Chandon, Nicolas Feuillate, or Veuve Clicquot.
>>Also Read: Best Wine Tours In France
Merlot Wine
Merlot is one of the most popular French red wines. In addition, it is the name of the grape from which the wine is produced. Merlot is one of the world's best and most popular wine types even though the best wines are often produced near the city of Bordeaux. 
Some of the world's best and most expensive wines are Merlot in wine areas like Saint-Emilion located in southern France. Wine experts conclude that Merlot has gentle notes of cherries and plum and its low acidity makes it soft and easy to drink. As such, Merlot is regarded to be versatile and can be paired with a wide variety of food dishes and items. 
Merlot is mostly served with red meats like lamb or steak. It goes well with an assortment of cheese, especially those with strong notes. There are various types of Merlot including Cabernet Franc, Malbec, Carmenere, Petit Verdot, and Cabernet Sauvignon. Chàteau Pètrus in Bordeaux is the most expensive Merlot in the world.
Pineau 
Pineau is a popular French drink from the Charente region of France. It is made from grape juices and Cognac (another drink from the Charente area). Most stalls in France sell Pineau Des Charentes including in the Poitou-Charente region but the best way to purchase Pineau is from the producers.
There are tales about how Pineau Des Charentes came into existence. One story has it that in the late 16th-century, a wine producer put grape juice inside a barrel that he thought was empty but had Cognac. Years after, the barrel was recovered and Pineau-des-Charentes was 'invented'. 
The drink can be taken alone or as part of a cocktail. It is usually served as a sweet aperitif with dinner even though it can go along with desserts and meals. To enhance its aromas, Pineau is best served in a sherry glass. You should definitely try it when you visit. 
Provence Rosé – Good French Wine
South of France has a wide range of wine varieties grown there but Rosé is the most popular and accounts for 82% of the wine made in the area. Provence Rosé wines are usually crisp, dry, and pale in color. It is best paired with the Mediterranean-esque cuisine prepared in the region. Fun fact: the Greeks were the ones who brought grapes to the region of South France while the Phocaeans were the ones who first pressed into the pale wine that we now refer to as rosé.
However, some of the earliest vineyards did not live beyond the 1800s when the Phylloxera epidemic destroyed them all. The new start gave many owners of chateau a chance to grow different types of grapes like the Mourvedre red grape in Bandol or the Marsanne grape in Cassis.
Rhum Agricole- Caribbean French Spirit
This is a popular French spirit identified by its rum that comes only from the Caribbean French Antilles. While many rums are distilled from beet sugar or molasses, Rhum Agricole is processed from sugar cane juice. Martinique rums are tagged AOC (Appellation d'Origine-Controlee).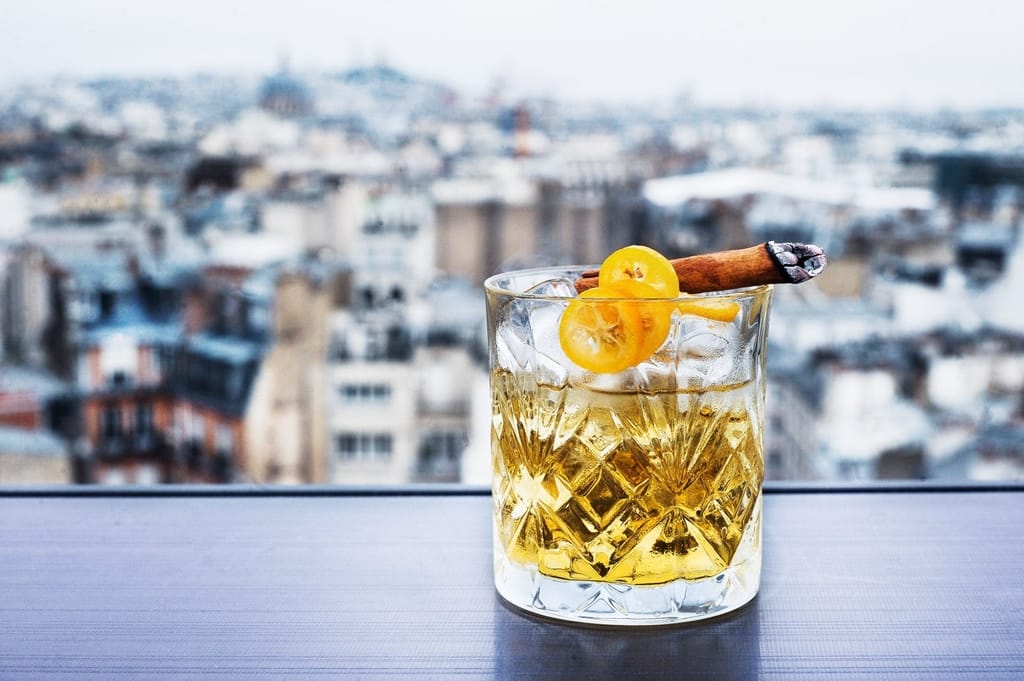 Chambord
For a versatile and fruity tipple, Chambord is the ideal selection. It's produced from red and black raspberries and topped with honey, orange, and vanilla. It has a different taste which is made even more special by its golden-ornated and dome-shaped bottle. Chambord isn't like other popular old French alcohols and spirits. It's a new addition inspired by a raspberry liqueur in 1982. The liqueur was drunk by French royals in the 1500s. It might be produced in the Loire Valley, but Chambord can be found everywhere in the world.
Chartreuse 
This is another popular liqueur and is made in the center of the Chartreuse mountains. Its sale is the region's main financial resource. Chartreuse can be enjoyed as an after-dinner liqueur but can also serve as cocktails. In the early 1600s, monks in the Chartreuse Monastery initially used this liqueur as a health elixir. Its alcohol content is 40%, while it has a mild profile. 
Absinthe 
Absinthe is produced from an aniseed-flavored spirit. This drink made quite an impression that its production and use were forbidden in France for almost a century. The major reason for this is that its alcohol content can reach as high as 90° proof mark.
Vin Chaud
This is a seasonal drink often taken in the winter holidays. It is common in Christmas markets, and there are red and white types of vin chaud. The former is harsher than the latter, which is a bit sweeter. Several vin chaud has flavors of citrus and specialty herbs like cinnamon and star anise.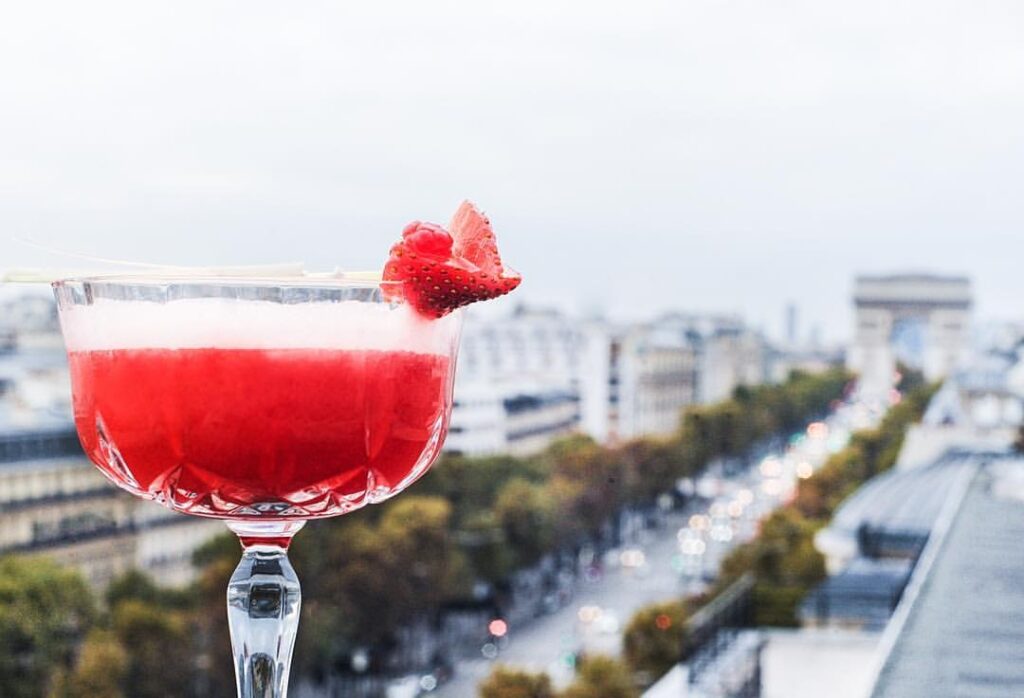 Best and Most Popular French Drinks – Summary
The most popular French drinks mentioned in this post have a distinct taste that makes them different from one another. A lot of them are easy to produce but don't be surprised if any recipe is different from what you already know. This is because you can add and remove any ingredient as you want, especially when you're making cocktails. France is popular for its drinks, many of which have made their way across the globe. You should go on a wine-tasting spree when next you visit.