A marriage proposal is one of the most important (and scary) things a man will ever do – This special moment has to convince your girlfriend to say "Yes" to a lifetime together. Your proposal story will be told over to family, friends, children, grandchildren, and even strangers. With a lot of thought and little careful planning, you can make your proposal a romantic and memorable story worth telling.
Why Paris?
Year-round, Paris is one of the most romantic destinations in the world. It's easy to get to, simple to book accommodation online, and it welcomes international visitors. There is so much for you to see and do, and of course, it's the perfect destination for your marriage proposal.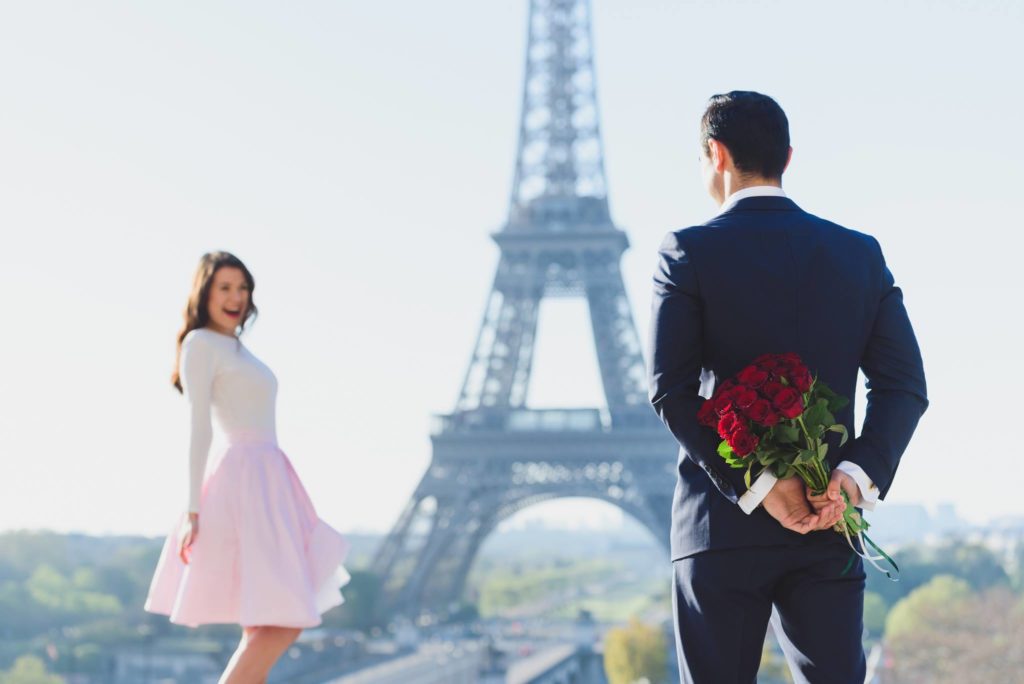 Before you start thinking about a marriage proposal here are a few things you need to know:
33% were disappointed by their partner's marriage proposal
25% consider their proposal more important than their wedding
26% wanted more romance
25% wanted more of a surprise
17% would have liked it more personal
1 in 4 women did not like the choice of ring
What You Need To Think About
You can avoid mistakes and plan for a perfect proposal!!!
Are you both ready to get married
Should you ask for the parents blessing
How do you choose the right ring
When is the right time
Where is the right location
How should I pop the question
How To Propose
Face The Fear
There are many reasons why men are nervous about proposing, it's not a topic guys generally talk about, so its a mysterious subject to most men, and then, of course, there is the fear of screwing it up or getting a "No". If you are reading this, you are well on your way to understanding what makes a great proposal and how to prepare for success.
When Is The Right Time?
A proposal is a serious lifetime commitment, so you both have to be ready for marriage. So before embarking on a proposal, make sure you are certain and had sounded out your partner's feelings towards marriage. You should be open to each other about your finances, make sure you have explored the idea of your long term future together. If you feel you are both ready to go ahead if your not sure ….. take some more time to be certain.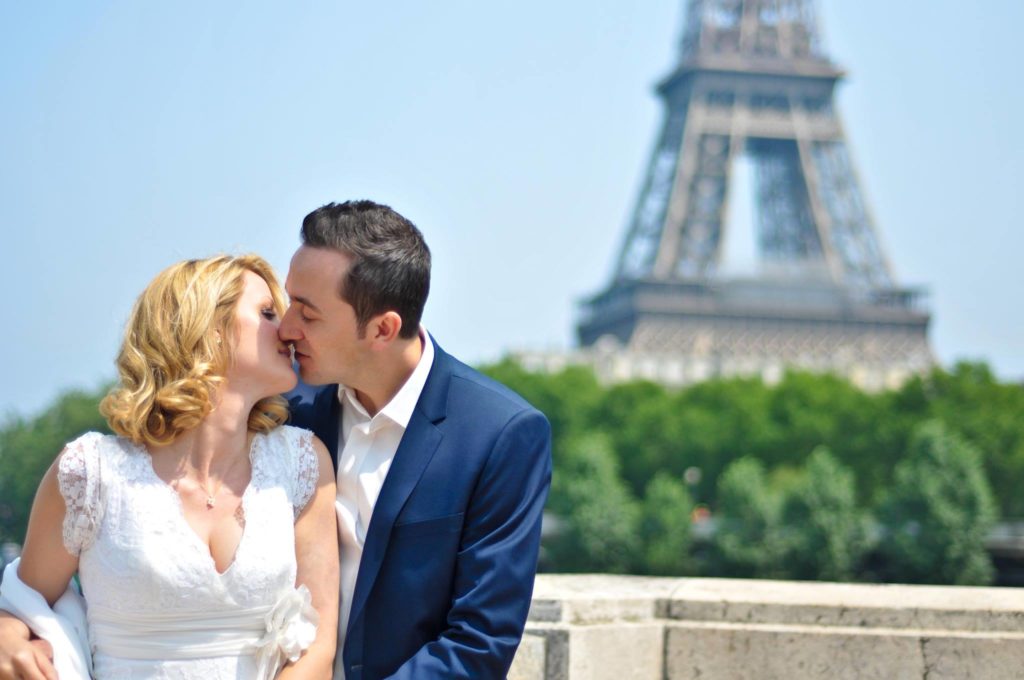 Should I Ask The Parents?
Although recent surveys suggest it's not considered as important as it used to be, my own take is you're not asking for permission, it is courtesy, and you are showing respect (it is always better to have them on your side). I would suggest that before you buy the ring speak to both parents together and of course, ask them to keep it a secret. An approach like "Mary and John you know how much I love and care for Jayne, I have decided to ask her to marry me", then let them speak.
Set a Budget
Remember, the proposal is only a part of the marriage process, and you will soon need to be thinking about the expense of your wedding day. You should be saving and set a realistic budget for your proposal, which includes the cost of the proposal itself, the engagement ring, and any celebration afterwards. This should only be what you can afford, there is no point in a big romantic gesture and a huge diamond if you are going to be in debt for years. You can always upgrade a ring, its more difficult to repair a young relationship that is arguing over debt.
Choosing The Right Engagement Ring
Now, this is a very tricky subject area for a number of reasons, firstly 1 in 4 women did not like the choice of ring, but most women want a box and ring at the proposal and consider "we will choose it together" as a cop-out, finally it can be a major investment of thousands of dollars, so you want to get it right.
You may be lucky, and the woman of your dreams has thoughtfully left a picture of the perfect ring, where to buy it, and a special 50% off discount voucher in your "In-tray" – just in case.
You may have heard the saying that "A Diamond Is Forever" and "And engagement should cost 3 months wages" – Remember this was a marking ploy from De Beers in the 1950s and is a myth. There is no rule, the real value in the ring is its emotional and sentimental value.
You need to look at your own finances, but just to make sure you don't think I am dodging the question "how much", here are some pointers, but a beautiful ring can start as low as $300.
The average cost of an engagement ring in the USA is $3,500 and includes sales from low price retailers.
The average cost in the UK in 2019 was £2,000,
Brexit has affected ring sales in the UK, and in 2019 two-thirds of men spent around 3 weeks wages on their engagement rings, and less than 38% tell their partners what they have spent on a ring. Only seven percent of women said they'd prefer a big ring over a more beautiful small one.
Buying online can save you a small fortune, but check out they are reputable and have a 30-40 day returns policy.
Where Is The Right Location?
The location and setting for popping the question can make or break the moment. A recent survey by The Knot suggested that more than 50% did not want to be proposed to in a restaurant. The three most popular answers were on a holiday break, the site of their first date, or at a local landmark. And a pointer for all you guys, the majority of women would not want to be proposed to in a sports stadium.
It's all about your significant other and making her feel special. Start by deciding if she would want a very private proposal or would be swept away by a grand gesture in a more public setting.
How Do I Pop The Question?
The majority of women want to be proposed to on bended knee. You should always finish with the traditional words, "Will you marry me?"
What Dates Do Men and Women Prefer For Their Marriage Proposal?
Men's Ideal Proposal Day
Christmas Eve – 24%
Valentine's Day – 14%
Anniversary of the day you met – 14%
Halloween – 12%
His or Her Birthday – 10%
Christmas Day – 9%
New Year's Eve – 7%
New Year's Day – 5%
Boxing Day – 5%
Only when you are both ready…
Women's Ideal Proposal Day
Valentine's Day – 22%
Anniversary of the day you met – 20%
Christmas Eve – 15%
Christmas Day – 10%
New Year's Eve – 9%
His or Her Birthday – 9%
Boxing Day – 5%
New Year's Day – 5%
Halloween – 3%
Only when you are both ready…
Here Are Some Ideas About Your Marriage Proposal In Paris
Summer Picnic Proposal
Why not delight your partner with a surprise picnic and an amazingly romantic proposal at the Eiffel Tower?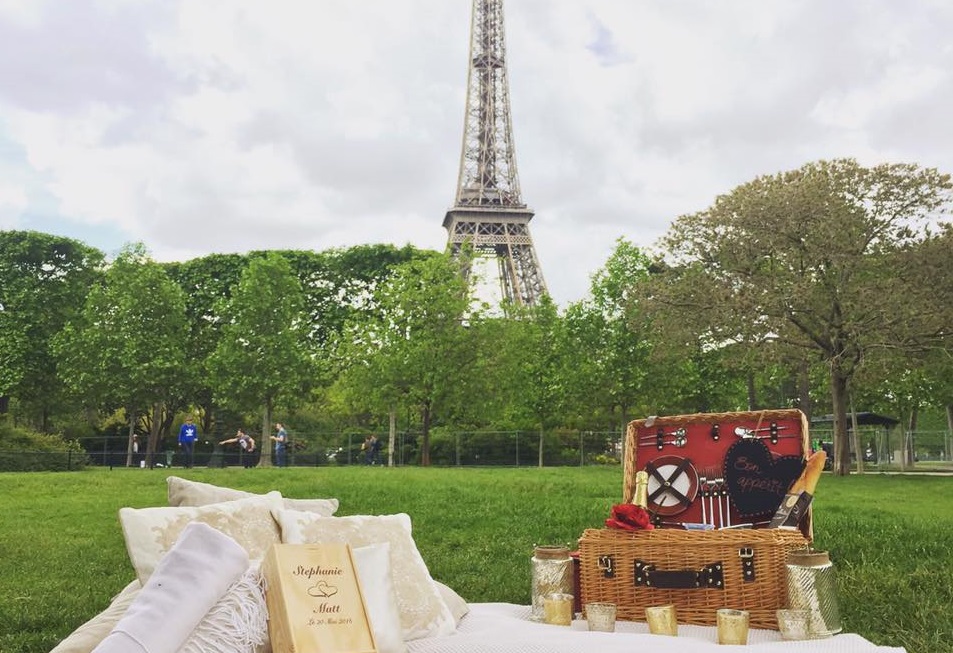 Walk in the Eiffel Tower Park
As you stroll hand-in-hand through the Eiffel Tower park, you lead her to a secret spot where a surprise picnic is laid out on a comfortable blanket. Your picnic should be made up of hand-selected local specialties; for example, cheese and charcuterie, baguette, salad of the day, fresh fruit salad, and macarons. Your picnic should also include slices of Foie Gras and a full bottle of Champagne. (A non-alcoholic sparkling wine is also an option if you don't like alcohol). Now invite your partner to sit on the blanket, and then serve a glass of Champagne.
Pop the Question
As she sips her Champagne, you go down on one knee and make your heartfelt marriage proposal.
Midnight in Paris Proposal
She had always dreamed of visiting Paris by Night... Little did she know that in addition to her amazing guided tour of Paris by vintage car, you would later pop-the-question as the Eiffel Tower suddenly sparkled! – Captured paparazzi-style by a secret photographer.
You will arrive at just the right time and at the perfect location overlooking the Eiffel Tower. You take a casual stroll to a pre-arranged spot overlooking the Eiffel Tower. Just as the spectacular lights begin to sparkle on the tower, you get down on one knee and pop the question! … A proposal never to be forgotten.
Horse & Carriage Proposal Package
"Love and marriage go together like a horse and carriage". As you walk beneath the Eiffel Tower, you see a beautiful horse-drawn carriage. Imagine the look of surprise and joy on your loved one's face as you invite her to step aboard for a romantic ride through the streets of Paris.
Your hour-long romantic carriage ride passes many famous landmarks, and you will discover Paris in a way you have never done before.
Eiffel Tower Proposal
In the middle of your tour, as you cross the majestic Alexandre III Bridge, your driver slows the horse to a standstill, allowing you to get down on one knee to propose to your sweetheart with a perfect view of the Eiffel Tower in the background. Make sure to tell the driver to take some pictures.
How To Propose in Paris – Summary
Keep in mind that most of the items on the list require some planning. Like booking the horse-drawn carriage, a photographer, etc. However, you don't really have to do all that. A proposal under the light of the Eiffel Tower is to be remembered forever.