Regarding the legendary ascents in the world, Mont Blanc undoubtedly stands out among the rest. With its awing 4,808 m of altitude (15,774 ft.), it is undoubtedly the shining gem of the French Alps. Mont Blanc is also Western Europe's highest summit, making it an experience a lot of climbers of different expertise levels aspire to have.
While Mont Blanc is technically not a challenging ascent, it thus presents important risks that cannot be overlooked. Bear in mind that climbers with limited experience and skill levels can approach it IF they are in the company of a certified mountain guide. Many accidents are recorded every year despite strict climbing measures. So, Mont Blanc can be dangerous.
Given the mountain peak's altitude and the need to trail glaciated terrain, there is the need for acclimatization, previous climbing experience, a good fitness level, and an IFMGA mountain guide's assistance. While those mentioned above are necessary, it is rockfall that has the most attention-grabbing risk.
Every year, around 30,000 climbers prepare to reach the Mont Blanc ascent, but there are extremely notable things to consider.
>>Also Read: Best French Alps Honeymoon Hotels
Here is All You Need to Know About Safety on Mont Blanc For Planning a Safe and Unforgettable Climb.
Starting Point
To commence your Mont Blanc expedition, the stunning town of Chamonix-Mont-Blanc in eastern France is where you will head. This place is the strategic destination to start for many outdoor activities around the Mont Blanc massif from snowshoeing and ski touring in the winter period to trail running and mountaineering. This amazing alpine town is surrounded by the distinct landscapes of this enormous massif.
Getting There 
By plane: Take a plane that is bound for Geneva International Airport in Switzerland. Then take a shuttle, bus, or taxi to Chamonix-Mont Blanc. Other nearby airports are Haute-Savoie Mont Blanc (90 km) and Lyon (220 km).
By train: Get to Chamonix through St. Gervais-le Fayet in France. Alternatively, you can go through Martigny in Switzerland.
By road: From France through the Autoroute Blanche (A40); from Switzerland through the Col des Montets; from neighboring Italy through the Mont Blanc tunnel.
When to Climb Mont Blanc
During the European summer season, Mont Blanc ascents are most common. The period between June and September is the widely known ones, so far as weather conditions are favorable. Meanwhile, from May to September, the mountain huts on Mont Blanc are open.
Cold temperatures to freeze the snow hard, a clear sky, and no high altitude wind are how you can know great weather conditions for the ascent. In April and May, a ski mountaineering ascent of Mont Blanc is possible.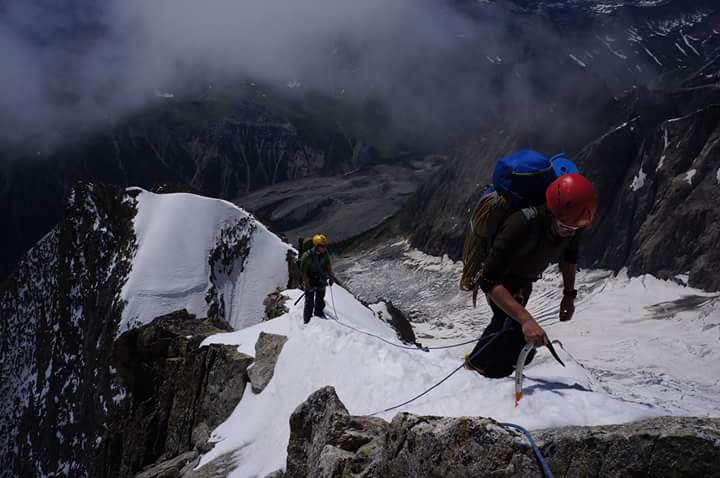 Human Wave Risk
If you imagine yourself at the peak of the continent's highest mountain alone, you should stop imagining immediately. This is because while access is not restricted in Mont Blanc, it is difficult to tell the number of people that reach the summit every year. However, local officials report that around 30,000 people grace this side of the Alps every year. On some days, there is nobody around, but in the summertime, you could find hundreds of people on the major trails. It is a crowd (about 200 people) in the peak season too.
Be careful when you visit during the peak season. The mountain huts tend to be overcrowded then so many people camp outside, and that is illegal. The risk here is that the large numbers of climbers can lead to holdups on the summit pathways, and even some experts argue that the crowds can be a danger to the overall safety of climbers.
Tonnes of Waste 
Chances that Mont Blanc will be clean are decent, but this is dependent on the time of visit. The 30,000 people that climb every year do leave a humongous amount of garbage. Sadly, most people do not tend to their trash. In the thick of summer climbing, around 500 kilos of garbage is taken off the mountain with the help of a helicopter. People who lodge in tents or the high altitude up the mountain make most of the trash. A collection point for garbage is the various mountain huts for passing hikers.
Risky Routes
Every trail leading to Mont Blanc has distinct dangers, and lots of the risks often intersect. As an example, Le Gouter route leads climbers through the Grand Couloir that is infamous for falling rocks. And the Trois Monts travel guidebook includes additional exposure to seracs that are big blocks of ice known to fall from moving glaciers. That is not enough as there is an elevated risk of falling into a deep crack or crevasse in an ice sheet or glacier on the Grand Mulet route. It takes extra care to navigate around here and other parts of Mont Blanc. The dangers are everywhere.
Warm Weather Avalanches Risk
Even though the weather might seem perfect, from Chamonix looking up at Mont Blanc, things can be slightly different down in the sloped valley. This place is popular for its quickly changing weather conditions. If it is neither sunny nor hot, the dangers still abound. The type of clear weather that climbers prefer for a Mont Blanc ascent also comes with significant risks.
Snowpack can be softened by warm temperatures, and it can slide. For climbers, this means that they will need to leave as early as possible in the day to they won't be exposed to the risks of avalanches beset by the midday heat. It will be recalled that 9 climbers were killed on Mount Maudit in an avalanche just on the famous Three Mounts Traverse Route that takes in Mont Blanc. Rescuers have since strongly advised climbers to take along a beacon and snow shovel when they visit.
Altitude Risk 
The altitude is not likely to cause major problems for experienced hikers at 4,810 m high. This is particularly true for climbers who are used to the high peaks of the Himalayas or Andes. However, just like the many bottlenecks encountered at Mont Blanc's summit, it is when inexperienced or novice climbers are not cautious enough that incidents occur.
When some get to around 2,500 m up, they easily get affected by the altitude. That is when altitude sickness is manifested like insomnia, nausea, severe headaches and vomiting, and in rare cases, death. This can affect even the fittest of climbers. The problem often starts from the climbers not taking enough time to acclimatize to the altitude and want to go complete the expedition in a few days. Please acclimatize properly before taking on the mountains.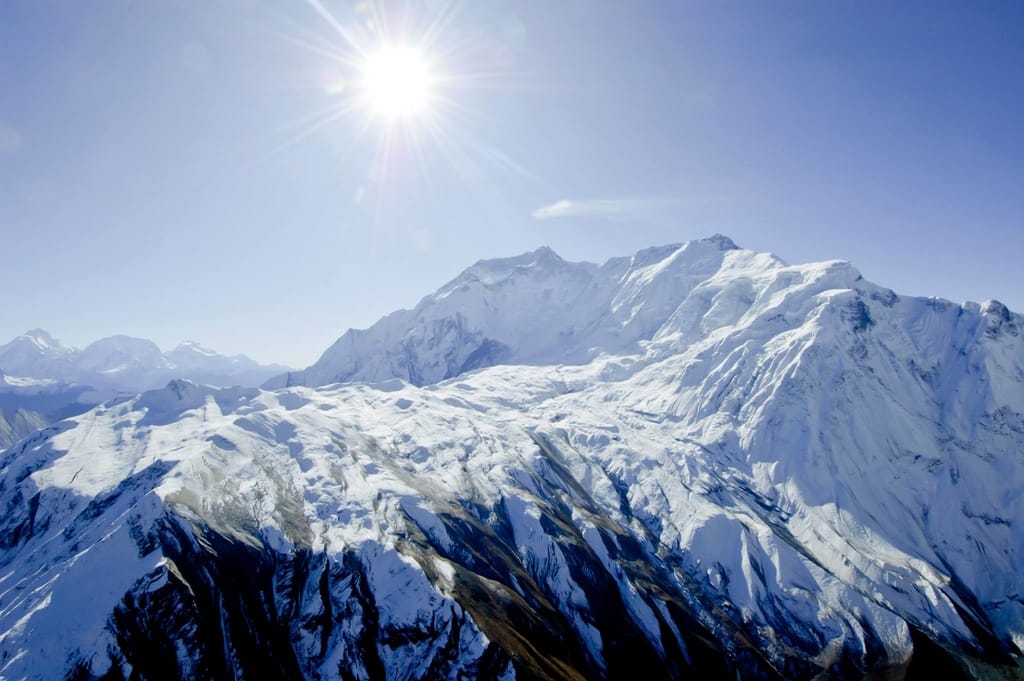 Risk From Equipment 
As you might have known by now, Mont Blanc is not merely an uphill walk, and you cannot show up in a pair of sneakers, sunglasses, a raincoat and expect to reach the summit. It is expected that every climber buys some quality equipment, even though they can rent them at fairly affordable prices. Part of the items you will need are carabineers, ice axe, harness, many and crampons, as well as many layers to get you ready for the extreme wind and cold.
Training 
Mont Blanc is not for the faint-hearted, and neither is it for the armchair climber. You have to be physically and mentally ready for the action for your own safety. If you run occasionally or just love to take daily long walks and you think you can just ascend 4,800 m with ease, then think again.
An unfit climber exposes themselves to risks that could potentially mar their alpine experience. As for reference, in the case that you have completed marathons or regular long-distance running before, you are qualified for a shot at the peak of Mont Blanc without vigorous training. If this is not the case for you, ensure that your core muscles are in great shape as well as your vital organs (lungs and heart). Just be fit.
>>Also Read: Best Mountain Hikes in France
Technical Expertise
While Mont Blanc does not have the reputation of being a technical climb, any climber who attempts it is still expected to have acquired some skills peculiar to the Alps. You should at least know how to handle crampons, an ice axe, and ropes.
The Cold
Mont Blanc indeed looks incredibly beautiful on bright summer days in the sunshine. Still, climbers are expected to be mindful of how cold it can be at the peak if the weather changes. The temperature decreases from 0.30°C to 0.9°C every 100 m in elevation in the Mont Blanc massif. At the peak, a temperature of -15°C without wind matches -30°C but a 60 km/h wind. Be mindful of frostbite on your toes, fingers, cornea, and face.
>>Also Read: Where Can You Go Skiing in France?
Is Mont Blanc Dangerous? – Summary
The summit of Mont Blanc is incredibly tempting. It offers a perfect chance to take on a high-altitude mountain without having to travel to the Andes in South America or the Himalayas in Asia. Also, it has to be said that Mont Blanc is known to be dangerous, and many people have died there trying to meet their fantasies.
It is no crime to attempt that, and the fact that it is a high-risk setting does not lessen its charm or opportunities. You can still have a memorable alpine outing at Mont Blanc while staying safe. As long as you acclimatize properly, geared well, and you follow other simple instructions even if you hire a guide, reaching the coveted peak will be all the more gratifying.