The charming city of Rouen is located in northeastern France, just an hour and 20 minutes by train from Paris. It is a mid-size city with a population of 110,000 that keeps attracting millions of visitors every year. Rouen's popularity is hard to miss having been the place where Joan d'Arc was trialled and subsequently executed. Its major attraction is, however, is the fantastic cathedral that inspired Monet to paint more than 30 canvases.
As inviting as Rouen might be, it is important to learn about safety in this part of France. The town is generally safe for travelers, whether solo or a company.
>>Also Read: Is Rouen Worth Visiting?
Here is All You Need to Know About Safety in Rouen:
General Safety
Seeing that France witness a massive number of tourist arrivals every year, it suggests that the country is generally safe. During your time in Rouen, the possibility of experiencing a major setback in your vacation due to a security incident is low. But visitors must be aware of their surroundings and take the necessary precautions to stay out of trouble. Rouen is generally safe for any visitor.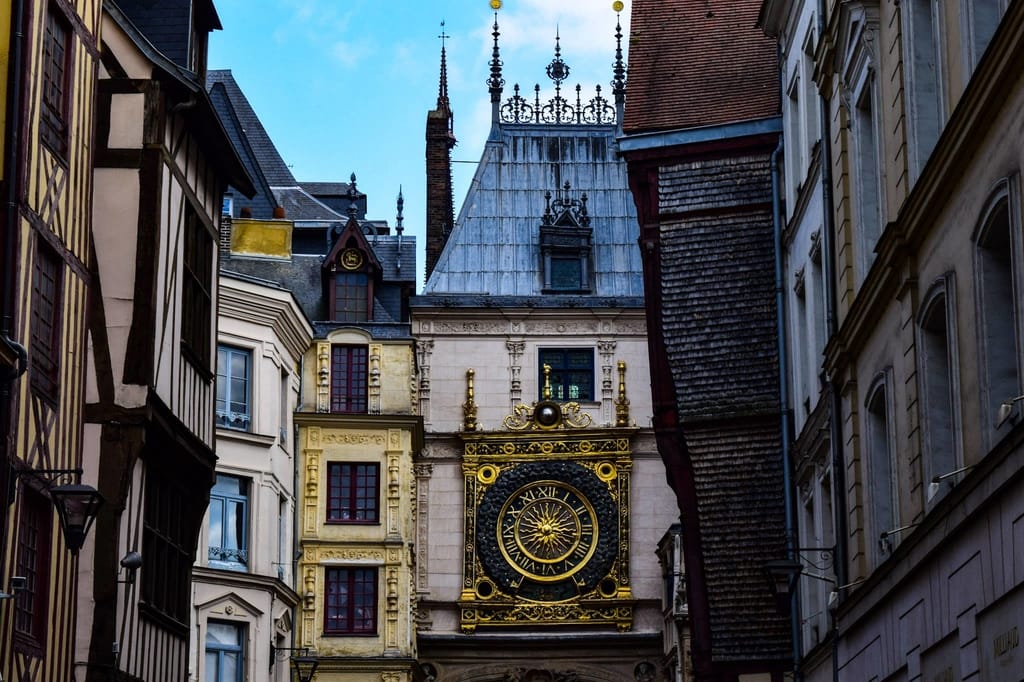 Transport Risk
Rouen's transport risk level is moderate. It is not a big town, so walking to your destination will be the cheapest and safest means of moving. The streets typify the city, and it will be gratifying to stroll in a city that has a lively architecture. Public transportation, made up of subway and buses, are very affordable and subsided. There is also a light rail line that proceeds north to south.
On Avenue Jeanne D'Arc (close to the metro station), the Velo-R north of the Seine offers bike rents for as low as 1-2 euros every day. In addition, Rouen has a decentralized rental system where people can rent a bike at a location and return it at another. The scheme is both safe and efficient. Having said that, visitors ought to be vigilant when they board public transport. Pickpockets are known to operate in them without been noticed.
Pickpockets  
Markets and other crowded areas are known to be targeted by pickpockets. Ensure that you strap your bag across your body if you have such type of bag. If not, hold the bag close to you. And do not put your wallet at your back pocket and ensure that you do not get distracted unnecessarily.
When you are in a new city, you will need to exchange your money or withdraw from ATMs. While that can be risky, tourists are advised to make withdrawals at banks because handling money in public areas and at ATM can make one an easy target for thieves. The pickpocket risk level is moderate in Rouen.
Natural Disasters
In France, some part of the country is prone to forest fires, and others experience flooding. These can lead to avalanches, especially in highlands. If you intend to visit Rouen, get familiar with the weather before going to the tourist spots. And if you find it difficult to keep abreast of weather situations in the town, you can connect with the tourist office.
Alternatively, your hotel can help you with that. To avoid safety-threatening occurrences, it is better not to risk going out at certain periods. You will hardly be bothered by that, though. The natural disaster risk level is moderate.
Muggings
Visitors are not usually victims of violent crimes in Rouen because they do not happen too often in the city. But if you are attacked, the intention is to rob you of your money. The police recommend that you hand them whatever they want without resisting. Resisting muggers can be a risk, especially on empty streets. Do not chase them too but report to the nearest police station as soon as possible.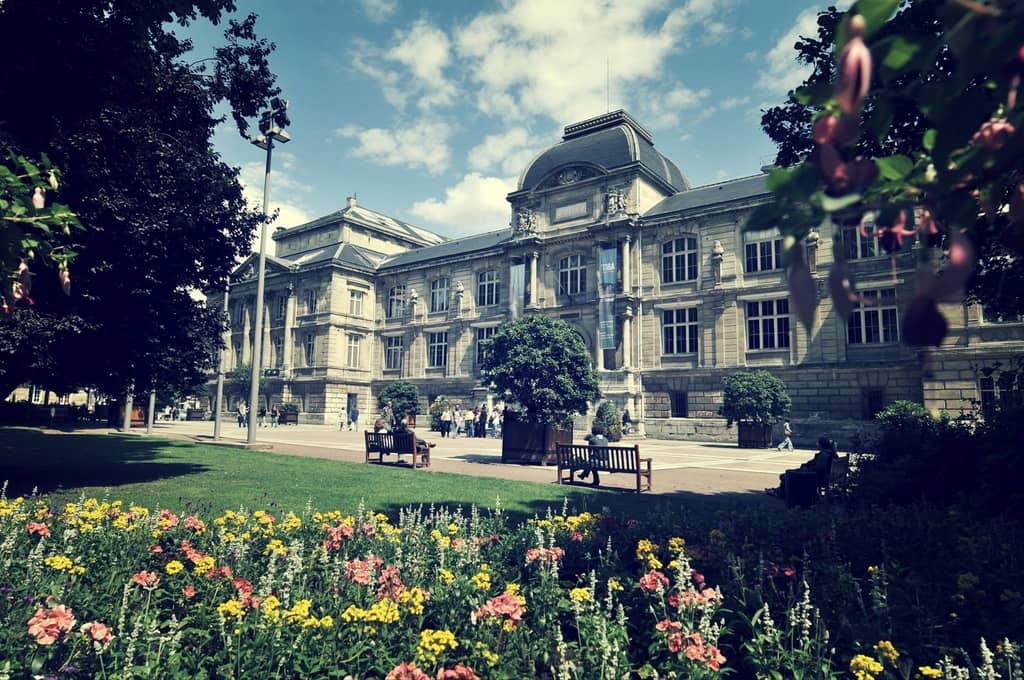 Terrorism
The terror alert in France is high, like in other west European nations. There have been attacks and threats in recent times in the country. That is why it comes as no surprise that armed soldiers are visible around touristy areas. While the town of Rouen is not prone to such an incident, no one knows when an attack will take place. You can guaranty the safety of everyone around you by reporting suspicious moves to authorities. They are disposed to keeping both lives and properties safe.
Scams
In Rouen, you should watch out for scams. They come in different forms in various locations. Be particularly careful when you visit bars. Some scammers intentionally rob drunk people. And that is why you should not drink beyond your limit. Check your change when you go to markets too and be wary of people who solicit funds in the name of a particular cause.
Women Travelers Safety  
Rouen is safe enough for solo women travelers. As long as safety measures are properly adhered to, solo travelers will be fine. Meanwhile, visitors should not go out alone in the late hours. Cases of assault and rape involving solo women travelers are not common but rarely happen.
How Safe is Rouen
Safety concerns in Rouen should be raised to stay clear of danger. We have offered practical solutions to dangers often faced by tourists in the city of Rouen. In addition, do not leave any valuables exposed when you park your car. Thieves may break into the car when they spot a valuable lying in the car, especially if the car is parked somewhere less secured.
Also, pay attention to important documents like passports and do not forget to carry them with you. There have been reported cases of burglaries that occur when drivers sleep off in their vehicles. Meanwhile, some tourist attractions can become very crowded at some times. So, be watchful when you are in such places, so you do not lose anything.
Safe Things to See in Rouen
Rouen Cathedral: This is a beautiful building that dates back to the 4th-century and is an incredible blend of different architectural styles. In the 1800s, a new spire was built, making it the world's tallest building. Claude Monet is said to have painted the cathedral's frontal, representing the subject in different lights.
In one of the tombs there, visitors will find Richard the Lionheart's heart. And at night in the summer, Rouen puts on a light show capturing some of Monet's cathedral paintings on the cathedral's frontal with each showing for a duration of about 10 minutes.
In the center of la vieille ville de Rouen, Joan d'Arc was burned at the stake. Today, a plain filed of wildflowers adorn the site of her martyrdom. Close to it is the Eglise de Jeanne d'Arc.
>>Also Read: Most Beautiful Cathedrals in France
The Big Clock: This monument was recently restored and is situated in the center of rue du Gros Horloge. Visitors can climb to the topic for a lovely view of Rouen.
The Cradle of Writer Gustave Flaubert: Popular for his controversial novel Madame Bovary, the writer has a deep Rouen root. His birthplace has since been converted to a museum that chronicles his life and 1800s medicine (his brother and father were doctors). You can find the museum at 1 rue Lecat, off Boulevard des Belges, close to Cauchoise. You can also check out where Pierre Corneille was born at 4, rue de la Pie. The spectacular Gothic Abbatiale St-Ouen should be seen as well.
Aitre St-Maclou: This place used to be a mass cemetery in the Black Plague. You can check out the macabre structure ornamentation like bones, skulls, shovels, etc., all refreshing the mind of the building's morbid past.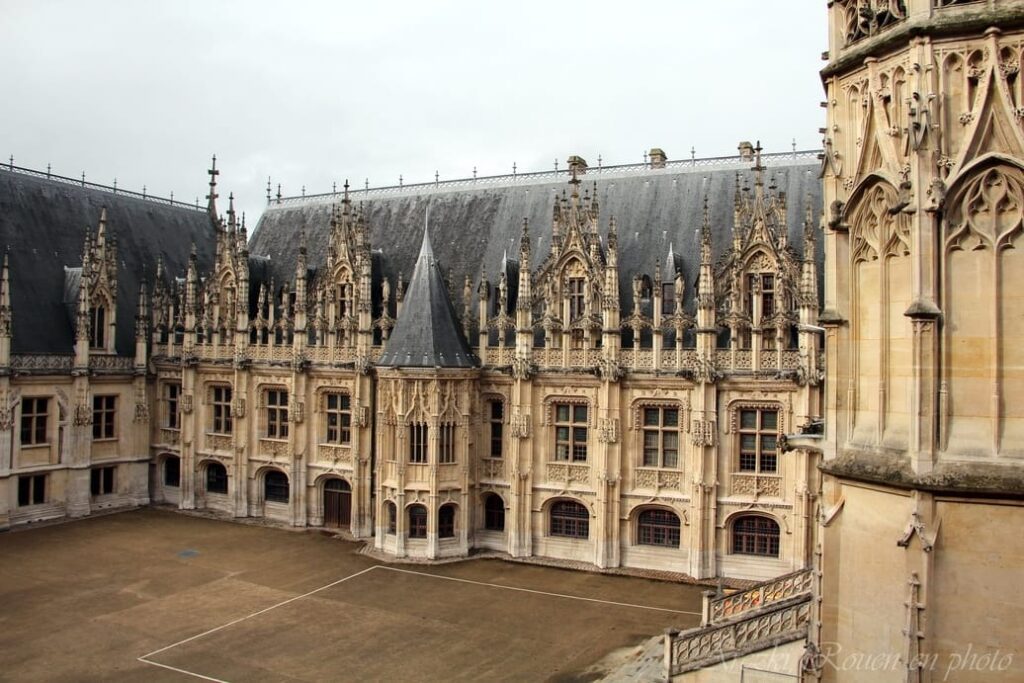 Is Rouen Safe? – Summary
It appears difficult to pick a dangerous area you should avoid in Rouen because the town is mostly peaceful and safe. If you are traveling solo, you should look forward to discovering the gems on the streets of Rouen alone. Locals are friendly and will be of great help when you need them. The cultural experience is particularly captivating, and you are sure to come back when next you are in France.
>>Also Read: Best Day Trips from Paris