The 4th arrondissement is a sizeable part of what used to be medieval Paris. Visitors will find many remains from that period on the islands and in the lower Marias' narrow streets. The Marais is among the most popular quarters of the French capital, also formerly known as the Jewish Quarter. It is famous for its captivating charm, strait cobblestone streets, obscure courtyards and quiet gardens, many massive buildings called hôtels particuliers, a flourishing Jewish community, and a vibrant gallery and café culture.
According to history books, this district was the neighborhood of choice for the aristocrats from the 1200s to the 1600s. And like most of Paris, Marais is safe. Every year, over 30 million tourists come to the neighborhood to enjoy a great deal of the Parisian luster. And even though the police force is effective in keeping the city safe, tourists may be a target for crooks and pickpockets on the streets.
>>Also Read: Marais Paris Guide: Top 8 Things To Do In Haut Marais
Here is What You Need to Know About Safety in Le Marais:
Police Welcoming Visitors 
For many years, the "Préfecture de Police" has been working on a policy that is geared to welcoming tourists. Throughout Paris, the police force has reception points that are open to the public. Among these, the 20 major police stations of each district are always open to take reports, receive victims, and offer them the appropriate help. As for the Marias district, it has two major Police stations situated in the 3rd and 4th arrondissement.
Many of the reception desk officers are bilingual. Most of those on duty in the streets are bilingual as well, and in the summer, they wear a badge with a flag(s) that shows which language(s) they speak. These servicemen and servicewomen can answer any kind of questions, from the simplest request of details (directions, etc.) to more sensitive inquires about assault or theft, and are an invaluable help to tourists who cannot speak Français.
In addition, the software application S.A.V.E (Assistance System for Foreign Victims)- is available in 16 languages when lodging a complaint. The system helps every officer to register the complaint of foreign nationals and provide them a receipt in their own language.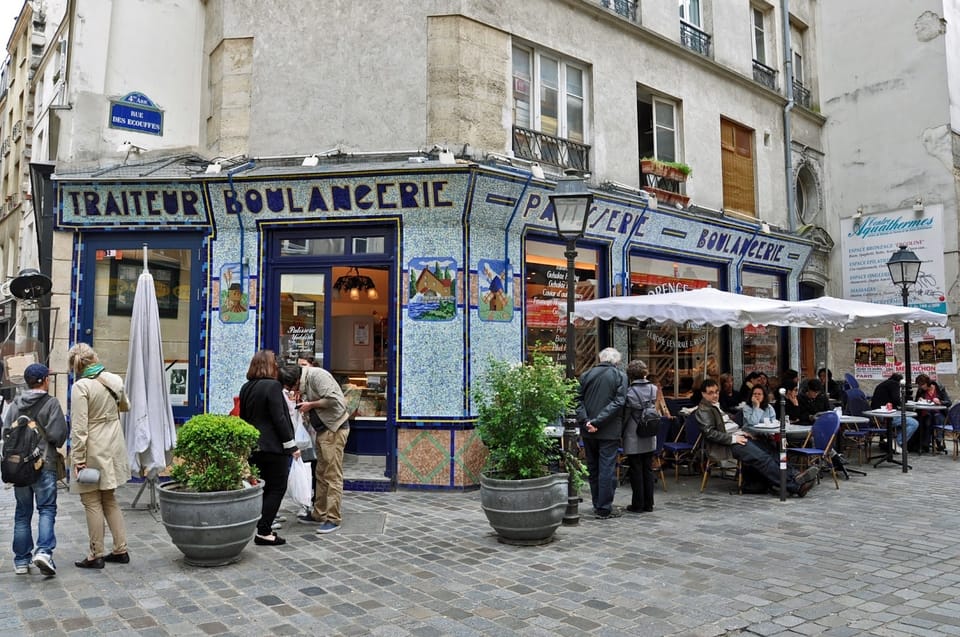 >>Also Read: Is Paris Safe?
Here is How to Avoid Being Robbed in Le Marais 
Be Alert In The Street
I recommend that you wear a hidden pouch instead of a backpack or carry a small bag across your body.
Always go out with small cash on you.
Do not place your wallet in a back pocket.
Do not resist if someone attempts to snatch your bag as they may be armed.
Be careful of people who try to distract your attention you just to steal your valuables. This often occurs on café terraces and at the ATMs.
Be Vigilant on Public Transport 
Ensure your baggage is well zipped and make sure it is not left unattended all the time.
Be careful at the ticket barriers so that no one squeezes in behind you.
Ensure that tickets are bought from legit sources (ticketed desks and ticket machines in Metro and train stations) and not from illegal street sellers who tend to charge extremely high.
Protect Your Car From Being Jacked
Ensure that the doors and boot are locked at all times. Do not forget to leave the windows closed too.
Do not expose valuable items (camera, laptop, mobile phone, bag, clothes, etc.) in your car.
Loss or Theft of Your Identification Documents 
Make photocopies of your important documents (passport and IDs) and keep them at your temporary residence or hotel.
In the case that you lose them, reach out to the consulate. If an incident of theft occurs, ensure that you make a statement to the police.
In Public Places
Do not handle bundles of cash notes in public, and do not change your currency in the street. A bureau de change is the safer option.
Do not forget to make payments in small notes, by cheques or by bank card.
You are on vacation- you do not need to wear costly jewelry around.
Ensure that you do not leave your cash or other means of payment in your coat hung on a chair or in cloakrooms as a pickpocket could sit at your back and steal your items.
Do not put your bag down by your feet and never leave your mobile wallet or mobile phone on the table of a restaurant or café.
Never keep your mobile phone in your bag's outside pocket and do not lend it to a stranger.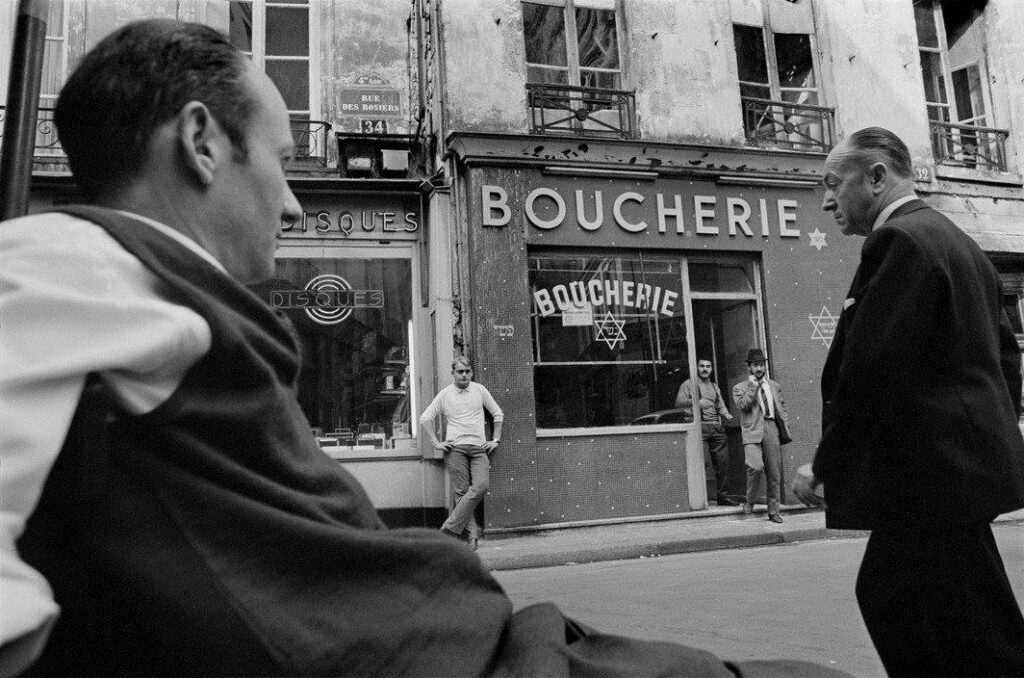 The Illegal Sale of Goods on the Street 
When you purchase something on the street, you might feel you are getting a good bargain, but in reality, it is the opposite. Buying illegal sales of goods is equivalent to contributing to underground networks and illegal organizations. The source of the product is unknown to you, and in fact, you will be exposing yourself to varying degrees of risks. The illegal sale of merchandise on the street is culpable in France and punishable with a half-a-dozen month prison sentence. There are fines too.
Fake Petitions 
In the tourist areas in the French capital, it is not uncommon to see young boys and girls, usually, minors, who will accost strangers for money. They approach holding a petition and might be pretending to be dumb and deaf. Even though they might seem to be soliciting for funds on behalf of popular organizations, it is all lies.
These young ones intend to get money from pedestrians that will never be given to the said associations. Often, such money goes to underground criminal activities and illegal organizations.
The Three-Card Trick
This scam is set on the street with playing cards made up, for example, of a red card and two black cards. The player is asked to bet a particular sum of money on the red card while the dealer shuffles the cards. The player is asked to point out among the three cards, which is the red one. In the case that he succeeds, the double amount of the bet goes to him; otherwise, he loses all.
You should know that in the scam, the dealer has help by two or more accomplices who pretend to be players too. The plan is to recoup the bets of the victims.
>>Also Read: Paris Safety Tips
What to Do if You Are Assaulted 
Attempt to scare your assaulter by shouting.
Take refuge in the closest shop and ask someone to call the police on your behalf.
Give a detailed description as possible of the attacker: approximate age, sex, color, and style of hair, build and height, distinct features (scar, glasses, tattoo, beard, etc.).
Tell the direction the attacker fled in and by what means. For a car, make the color, and if possible, the entire registration number or part of it.
Useful Addresses
Main Police Station of the 3rd District
(Commissariat Central de Police 3ème Arrondissement de Paris) 
4 Bis -6 Rue aux Ours, 75003 Paris – Phone : + 33 (0)1 44 88 18 00
Main Police Station of the 4th District
(Commissariat central de Police du 4èm arrondissement de Paris)
27 Boulevard Bourdon, 75004 PARIS
Police Headquarters
(Préfecture de Police)
9 Boulevard du Palais, 75195 PARIS CEDEX 04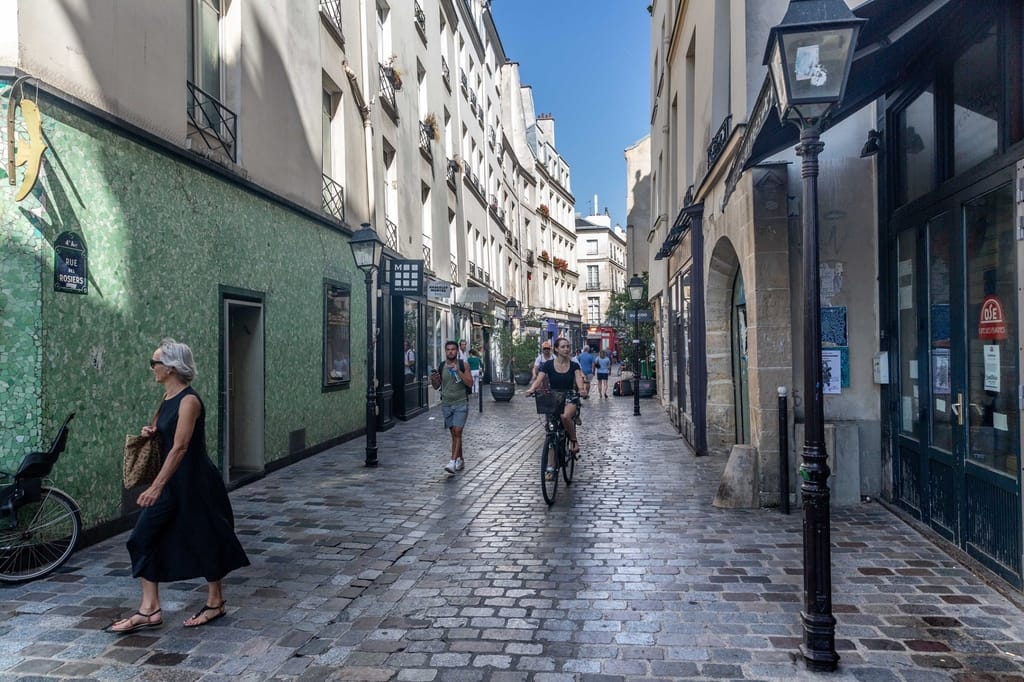 Major Safe Spots in Le Marais 
Musée Picasso
Established in 1985 in the 1600s' Hôtels Sale, the Musée Picasso closed in 2009 after a famous art theft. But it reopened in 2015. The gorgeous building is the ideal place to see Picasso's massive treasure collection, including his sculptures, paintings, poetry, photography, and love letters.
La Maison Européenne de la Photographie
Also known as the House of European Photography, this is one of the most significant museums on the continent with temporary exhibitions. The museum can be found in one of the spectacular buildings in the area- the Hôtel Hénault de Cantobre, which was built in the 1600s.
Place des Vosges
Paris' oldest square is in Marias and one of the most adorable. Place des Vosges inspired many squares across Europe, and it is even the first park to be opened to the public in Paris. It is an ideal place to start a walking tour of the area, and you can check out shops along Rue des Francs-Bourgeois for a tasty Jewish pasty on Rue des Rosiers. In 1799, the square was renamed when the départment of Vosges emerged as the first institution to send the tax to support the administration after the Revolution.
>>Also Read: Things To Do In Jewish Quarter Of Paris
Is Le Marais Safe? – Summary
Perhaps the only thing missing in Le Marais, compared to other parts of Paris are the big parks. All the same, Le Marais is one of the safest districts to stay and explore without much safety issues. The place is particularly diverse, with big Jewish, Chinese, and LGBTQ communities. Le Marais in Paris is welcoming and tolerant- only a few capitals in Europe are this homely to an impressive range of groups of people.