Things To Do In Jewish Quarter Of Paris
The Jewish quarter of Paris is a very special place surrounded by a lot of cultural and artistic works; if you have already passed through the Latin Quarter, you must now visit the Jewish and know what you can do there.
Paris is a beautiful city surrounded by great people and tourism everywhere; annually more than 1 million people get to know this city full of dreams. It is ideal for traveling with family and for knowing even more about their culture.
The Jewish Quarter or Le Marais is not far behind. It is a small area but has a rich history, family atmosphere, many good restaurants and other great things you can do.
Here Are The Best Things To Do In Jewish Quarter
Take A Walk Through The Place Des Vosges
If you are in the old Paris neighborhood, you should visit the Place des Vosges; it is a completely beautiful open area where you can take photos from all existing angles if you wish.
In its surroundings, there are many good places of food, coffee, drink, etc. So, you can enjoy yourself with your family or enjoy a delicious coffee surrounded by the most beautiful Parisians you have seen.
Near this square, you can also visit the house of Victor Hugo and the museum dedicated to Picasso, among others. Add this location to your list and enjoy this beautiful place.
Visit The Center Of The Jewish Quarter
If you are in the Jewish quarter, you must visit the center of it. Go to the courtyard of the Hotel de Sully, there you can admire the incredible architecture that ages there. It is inevitable not to want to take a photo and spend an afternoon in the nearby restaurants.
Visit The Artist's Houses
You must visit the artist's houses. There, you can see the museums that are dedicated to the lives of all those novelists and poets who have had a great impact on the world, including Victor Hugo.
If you are a fan of poetry or a fan of Victor Hugo, this destination is ideal; there you can learn more about the artist's life; see original pamphlets, photos, portraits, home details, among others.
Visit Père Lachaise Cemetery
If you are in the Jewish quarter you must visit the cemetery of rich and famous artists. It is one of the most visited in the world. Also, it is estimated that 800,000 to 1,000,000 people visit annually, there rest the remains of many Arctic, poets, writers.
In this cemetery, rest the remains of the acclaimed artist Jim Morrison. So, if you are a fan of his band, The Doors, and listen to Rock music, you must pay tribute.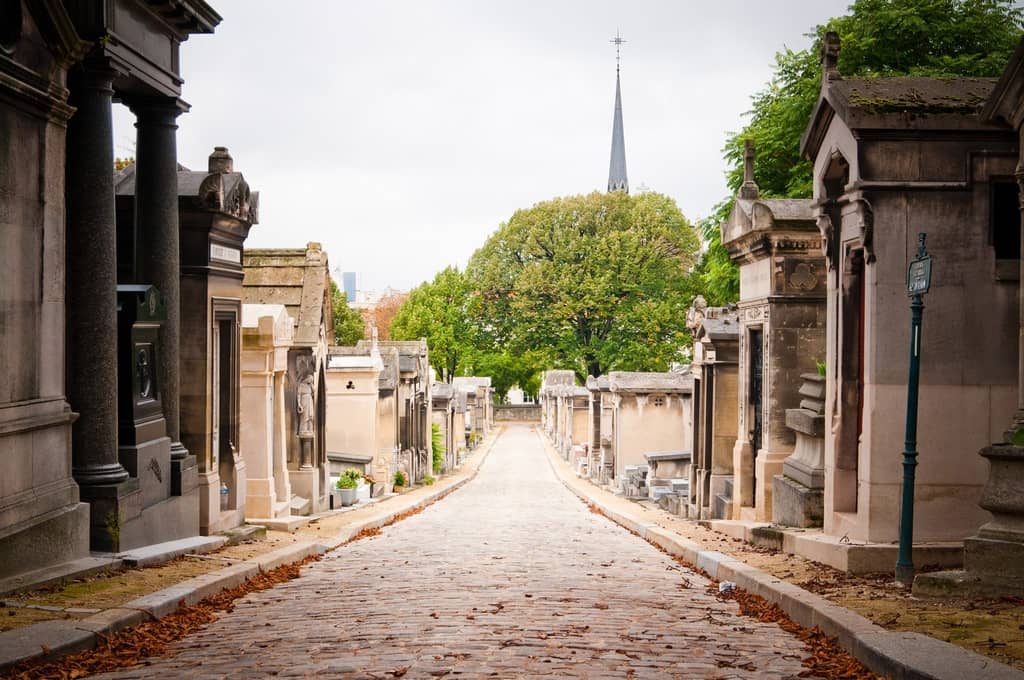 Carnavalet Museum
The carnival museum is another place of interest that you should visit if you are in the Jewish quarter. There, you can learn about the history of Paris from the 16th to the 17th century. In the museum, you can also observe numerous works of art.
The entrance to the museum is completely free; it has a very beautiful garden with natural decorations, ideal for taking photos and uploading them on Instagram
Visit The Seine Pier
The Seine pier is an ideal place of interest if you want to see the river. There are countless restaurants that have their terrace directed to it. If you are in the Jewish quarter, you should visit this site and taste a delicious coffee with a unique view.
Wall Of Names, Paris
The wall of names is a site visited to honor all those people who gave their lives in the Second World War, as well as the genocide committed by the Nazis towards Jewish people.
It is a place you can take a few seconds and respect all those lost souls.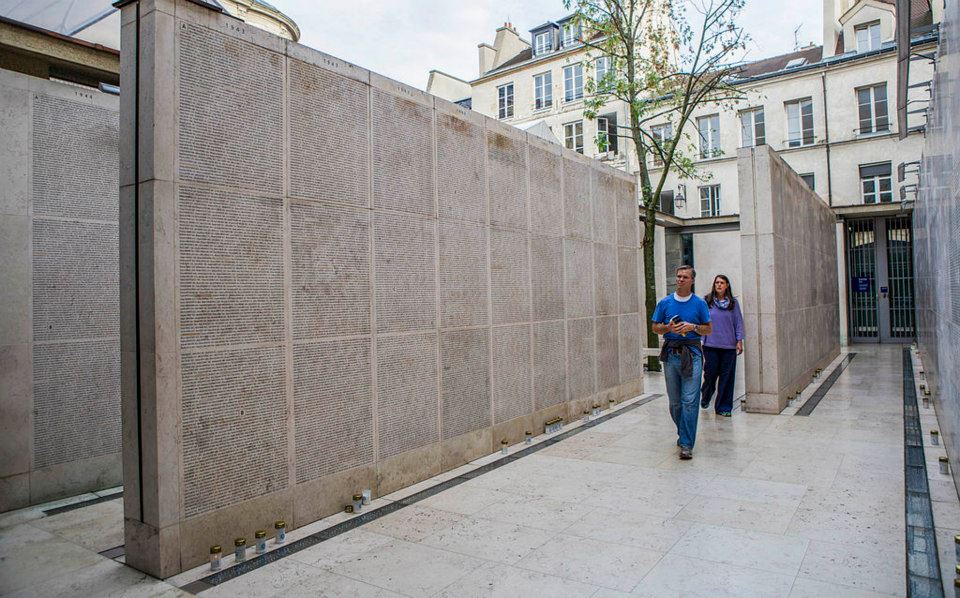 Picasso Museum (Musée National Picasso)
If you are a fun of art you must visit the Picasso museum; there you will see his most famous works as well as you will know a little more about his history. This museum is among the most popular in the area; as well as the doll museum, magic museum, and photography.
Le Pletzl
It is a place of interest very visited in the Jewish quarter of Paris. Currently, it does not work, but it maintains its old facade of all those Jewish brothers.
Nearby there is also the Jewish art and history museum. There you can see the history, culture, and art that revolves around this religion; its location is at the St-Aignan hotel.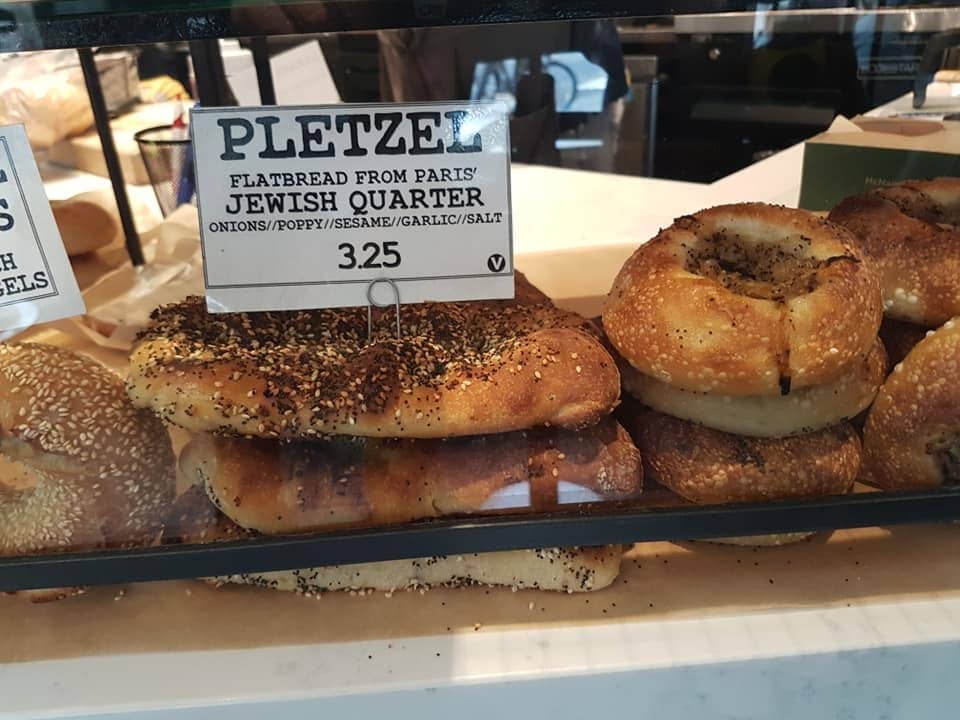 Enjoy The Gastronomy
If you are in the Jewish quarter of Paris, you must enjoy its cuisine. Visit the restaurants that still preserve the culture, and you will see its diversity in the dishes. It is interesting to learn new things, taste new foods, and understand new cultures.
In addition to Jewish food, the area is also characterized by having fast-food restaurants, French, European, Mediterranean, among others. All this to increase sales but the customer tastes what he wants.
If you do not want a full meal, you can also opt for bread or a coffee and spend an exhausting afternoon full of photos.
Explore The Culture
It is essential to know the Jewish culture if you find yourself in these places. You should not hesitate to inform and cultivate yourself about it and pay tribute to all those Jews who died in the Second World War because of the Nazis.
Judaism currently persists, but it is a closed community. Explore its beliefs but respect its rules and faith. You will see that it is a very interesting religion and will give you a certain atmosphere of curiosity.
Enjoy The Common Areas
The Jewish quarter has common areas where you can go with your family to the park, garden or museum; there you will learn just as you will spend hours surrounded by new information and very receptive people.
No matter what culture or color you are on this site, there are no limits. So do not be afraid and explore its culture; the Jewish quarter gives an atmosphere of family, respect, love, and affection despite being a somewhat closed community.
Stay At Nearby Hotels
You should stay at the nearby hotels to enjoy the experience so that the Picasso museum or the Père Lachaise Cemetery is not far away. Try to make a reservation close enough to the tourist sites.
Find a hotel that satisfies you, offers an invaluable service and gives you all the comfort you need in your stay and fits your budget. Find more about it and try to make the experience very unique.
Get To Know The Jewish Quarter
Already knowing the sites of interest and things to do in the Jewish quarter, we conclude that you and your family will not get bored at all if you follow the points of the article. Also, you should know that many museums are free so it will save you a few euros.
More than tourism, the Jewish quarter of Paris is cultural in every sense, it is a frequented place, but most of its tourists maintain respect; it has restaurants for consumption, but very limiting compared to other neighborhoods such as Latin.
Learn more about Jewish culture and its history, many of them were exiled or killed in World War II. There is a limited number of people who lived to tell it, and those stories are marked in the lives of their children, grandchildren, etc.
Go to the Jewish history museum and learn more about it, pay tribute to all those humble families who passed through Calvary less than one century ago. The Jewish quarter is more than tourism, it is culture and knowledge.
Things To Do In Jewish Quarter Of Paris – Summary
If you want to visit Paris, you should consider this neighborhood as well as the Latino. Although they have culture, tourism, restaurants, and receptivity by the Parisians, you should only be encouraged and opt for the economy of a hotel near these areas.
There are thousands of things to do, and that is clear from beginning to end. The Jewish quarter should only have the necessary motivation to walk to the unknown and acquire knowledge of this beautiful and humble culture, remember to keep respect and a moment of silence for all those people killed.
Also Read: Marais Paris Guide: Top 8 Things To Do In Haut Marais