Is Montmartre Worth Visiting?
Montmartre is worth the visit on any day of the week, any time of the year. The district is rising above the Paris' panorama, which is quite different from any other place in the city. Montmartre is a historic area with character, history, and beautiful artsy streets with lots of hidden gems.
The moment you first visit the Montmartre neighborhood in Paris, you are bound to feel like you are present in a spellbinding community that is far from the city. Montmartre is reminiscent of a bohemian and artistic village which hosts several popular festivals in the French capital every year. And even though it is small in size, it has enough things to see and attractions for an average tourist to dedicate an entire day of sightseeing in Paris; to explore the timeless and original Montmartre.
Make sure to add Montmartre on your Paris itinerary. It will be remiss in taking on the district's artistic heritage, where the famous artists lived. In the cafes, they had their coffee, played music, and danced from night to dusk. When you are here, you get the sense that the neighborhood was and remains an artists' community. Some artists that have lived in Montmartre include Dali, Salvador, Juan Gris, Max Jacob, Vincent van Gogh, and Picasso.
>>Also Read: Montmartre Neighborhood Guide in Paris
Here Are Some Things to Do That Make Montmartre Worth Visiting
Walk On The Cobblestone Streets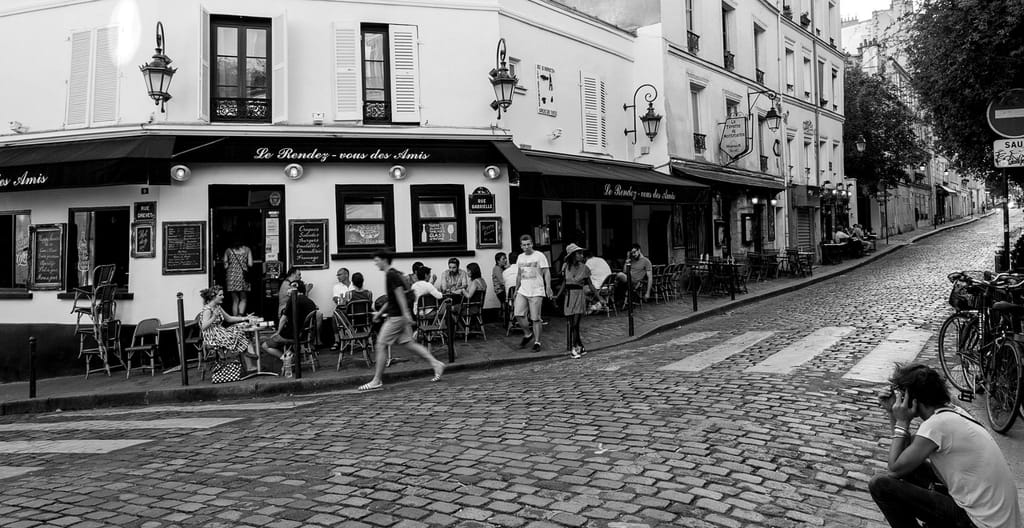 The cobblestone streets will be one of the first pretty things to catch your attention when you visit Montmartre. Stroll through any given district in Paris, and you are sure to come across a couple of them. Meander through the 18th district- where Montmartre is located- and you will be fascinated. Virtually everywhere you turn to has a lane upon lane of twisting cobbled streets.
>>Also Read: Is Montmartre Safe?
Enjoy the Village Ambiance 
Unlike the rest of Paris, there is almost no Husmannian architecture laid out in Montmartre. However, there is a unique 'village' vibe. Aside from a few locations like Square de Montsouris and Cite Florale, most of Paris is increasingly changing, though there are still some quiet places that bear their ravishing village vibe.
Take Photos at Montmartre's Ivy Clad Houses 
To be honest, there are few places in the French capital more Instagram-worthy than Montmartre. Whether you want to test your photography skills or just take some photos for social media, you should proceed to the 18th district.
>>Also Read: Best Tours to Take in Paris
Visit Exciting Museums
As the home of art in Paris, it is a given that Montmartre is filled with quirky house museums and small galleries that are worth visiting. From the free Musee de la Vie Romantique to the educative Musee de Montmartre, there is a gallery and museum to satisfy every art enthusiast.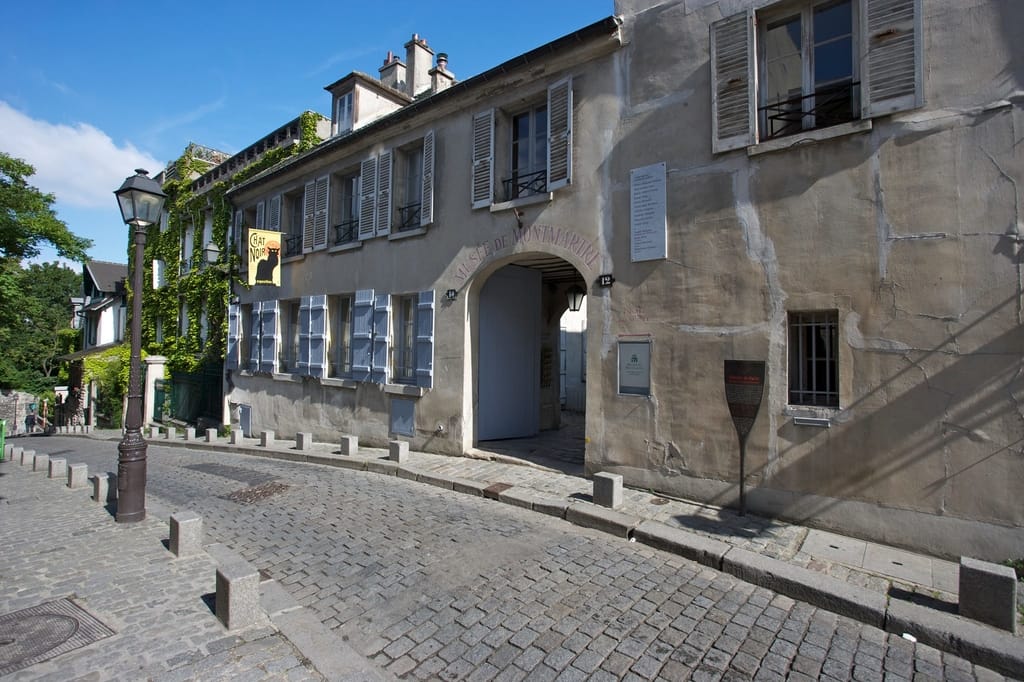 >>Also Read: What is Montmartre Famous For
The Area is Home to All of the History 
More than two thousand years of history is showcased in a little region in the 18th district. From the history unfurling before your eyes at Place du Tertre to the pagan cradles of the Sacre-Coeur, there is an abundant piece of history to be discovered.
Montmartre was not just a significant melting pot for artistic ideas and writing inspiration in the 1800s and 1900s, the area has also been a residence for many famous personalities over the years, including artist Vincent van Gogh and singer Dalida. In a rather interesting story, Montmartre is also along rue Lepic, in the center of the 18th district where Renault cars were first made.
Visit the Abandoned Windmills of Paris
There was a time when the suburbs of Paris were home to a lot of flourishing farming communities. With many gardens, fields, and windmills, only a few of these features can be seen today. The last few surviving windmills are located in Montmartre, and they are surely a quirky sight to see. While you can see one near l'Hotel Particulier Montmartre that happens to be one of the best in the area, the other one can be found above the restaurant Le Moulin de la Galette.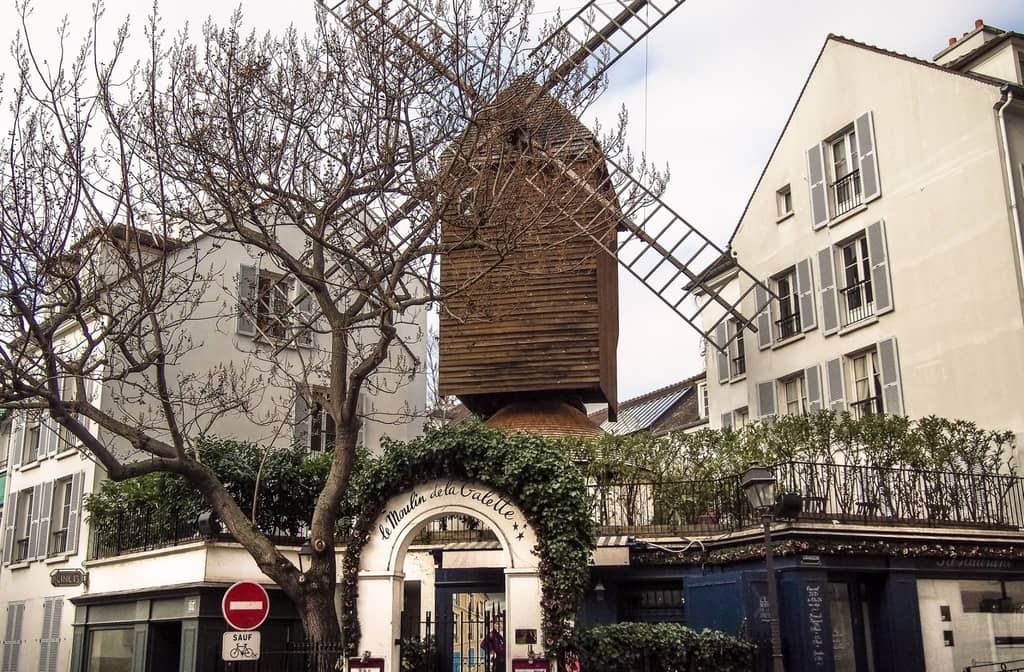 See Paris' Last Vineyards
One of the surviving vineyards in the city is situated in Montmartre. Called 'Vignes du Clos Montmartre' locally, the inside of the vineyard is unfortunately not opened to the public. Fortunately, people can still get to look from the outside, especially from the Gardens of Musee de Montmartre. This hidden little space is similar to stepping out of the French capital and heading directly into Provence.
Every year, a festival is organized in the harvest time, which typically holds between mid and September. In this time, Le Clos Montmartre is open, and the wine made in the vineyard is auctioned off while the proceeds go to community projects.
Don't Miss the Beautiful Views Over Paris
Some of the most instagrammable and beautiful views that Paris has to offer can be found in Montmartre. In the case that you are searching for the best sunset view of the city (or sunrise), then the area has some of the most incredible views in the whole of Paris.
So as to enjoy the panoramas of Les Invalides, the Eiffel Tower, Notre Dame, and many other attractions peculiar to Paris, proceed to the Parvis du Sacre-Coeur i.e., the chic piazza close to the Basilica. In addition, ensure you arrive way before sunset to get the best viewing spot. This is particularly true in the summer months when the excellent spots from which to enjoy the city at sunset are quickly occupied.
Dine at a Quirky Cafe or Restaurant
From the pretty cafes to the modest family-managed restaurants, Montmartre is filled with great places to dine. Some notable ones are Le Consulat (18 Rue Norvins, 75018 Paris) and Le Refuge des Fondus (17 Rue des Trois Frères, 75018 Paris). This gorgeous little café is situated at the back of Sacre-Coeur and is the perfect spot to have a coffee.
Enjoy the Weather
The best time -perhaps- to visit Paris is in one of the continental shoulder seasons; early fall or late spring prior to or after peak season-summer. While spring is before the warmer months so you will avoid being hot all the time, you will also get to see all of the cherry blossoms in the city, the early summer provides the opportunity to get a good peek at the best of wisteria in Paris.
In the meantime, as Autumn indicates the start of the Holiday season, this is usually a perfect excuse to take photos of all the golden leaves. And with fewer tourists around than in the hotter periods of the year, there is probably a no better time to visit one of the leafier districts of the Paris, Montmartre.
What to Note Before Visiting Montmartre
As a pro tip, comfortable walking shoes are a necessary travel item. Montmartre is crammed with ups and downs, steps, and lots of cobblestone streets. So, it is not the ideal place to use high heels or any fancy shoes. For those who want to go on a thorough adventure of the city's 18th district, it will be a smart idea to stay in the area. Luxurious accommodation options include Hotel Particulier Montmartre and Maison Souquet, while cheaper places to stay are Hotel Mercure Paris Montmartre Sacre Coeur and Timhotel Montmartre.
>>Also Read: Best Hostels in Montmartre, Paris
Listen to Live Music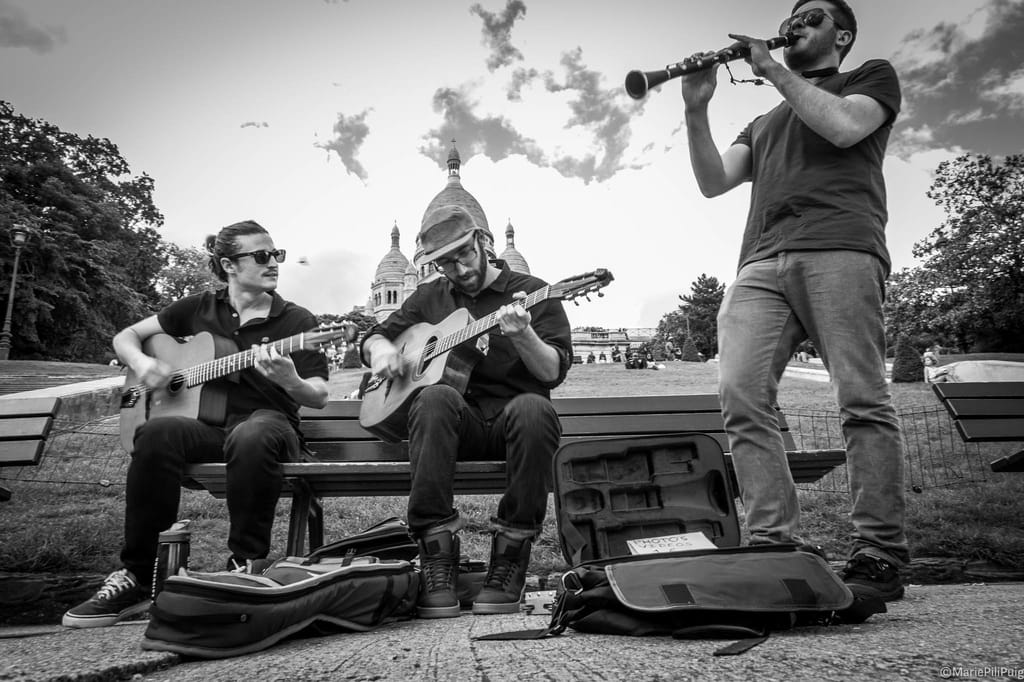 If you are not a fan of electro music, there is a wide range of options in Montmartre. You can go out to see some live music on a weekend night. The French capital is a splendid place to listen to Jazz music. American-styled Jazz was introduced by soldiers after the First World War, and it has since become a staple.
Long after the war, African Americans traveled to Paris to escape the heinous segregation they were subjected to back home. This move yielded several Jazz clubs opening all around Paris. Go to Bab Ilo in Montmartre to fix your Jazz cravings at some of their brilliant live music scenes. On Sunday evenings, there is a jazz show that you should attend. It is located at 9 Rue du Baigneur, 75018.
And if Indie and rock music are more of your type, La Cigale affords just that. For over two decades, the place has been hosting the Inrockuptibles music festival. Big players like MGMT, Charlotte Gainsbourg, Muse, and others have performed at sold-out concerts here. The place is open every night, and you can stop by to vibe along to anyone playing. La Cigale is at 10 Boulevard de Rochechouart 75018, Paris.
Is Montmartre Worth Visiting? – Summary
Without a doubt, Montmartre is a fascinatingly special part of Paris, and while you should take some time out to explore in the day, do not miss the evening outdoor experience. It is a charming part of the French capital with its cobblestone streets, quaint restaurants, rolling hills, and chic cafes- they really have special effects on visitors. Montmartre Is Definitely Worth Visiting.
>>Also Read: Best Things To Do In Paris