What is Provence Known For?
One of nature's most vibrant works of art is the region of Provence. Here, everything is brighter than anywhere else in France- the red poppies, deep purple lavender fields, and the sunshine. Even the local Provencal fabrics have prints of lively colors. From abundant wheeling hills and old fishing ports to scenic villages sitting on craggy outcrops, each feature of the scenery appears to be forged to please. Little wonder Provence attracted several iconic painters like Léger, Vasarély, Picasso, Chagall, Matisse, Cézanne, and others.
>>Also Read: Things To Do In Provence
Here Is What Provence France is Famous For:
Aix-en-Provence
This town has the warmth of Southern France mixed with the beauty of Paris. Aix-en-Provence is a traditional town marked with ornate fountains, historic squares, and tree-lined streets. This place is a legacy of the ancient Romans. Cours Mirabeau is the town's hub. This is a wide boulevard with many outdoor cafes that come to life on sunny days and gentle evenings.
Other highlights in Aix-en-Provence are the Musée Granet, an incredible fine arts museum with masterpieces by Rembrandt, Ingres, Monet, Cézanne, Rubens, Picasso, etc. and the Cathédrale Saint-Sauveur with its flashy blend of architectural styles.
Post-Impressionist Art enthusiasts would love to explore the Colline des Lauves where they will find the Atelier Cézanne (studio). This is where Cézanne completed his "still life" paintings. Close to the studio is the Chemin de la Marguerite that looks over Mont Sainte-Victoire. Cézanne loved the view so much that it inspired him to make many paintings.
Several travelers visit the town to have a taste of the local outdoor Provencal markets that are take place at Aix-en-Provence's spacious squares. The popular flower market is at Place de la Mairie, while vegetable and fruit markets at the Place de la Madeleine and Place des Prechuers.
At the Place Richelme, the town's most traditional farmer's market is held every day. This is where you will get the best fruit, gourmet food, and vegetable markets in the entire region. The town is also popular for its traditional cuisine, specialty objects like sweet almond candies and Calissons d'Aix, and artisanal culinary product. For fine dining, you will find a decent number of Michelin-starred restaurants that make modern regional cuisine from the best local ingredients.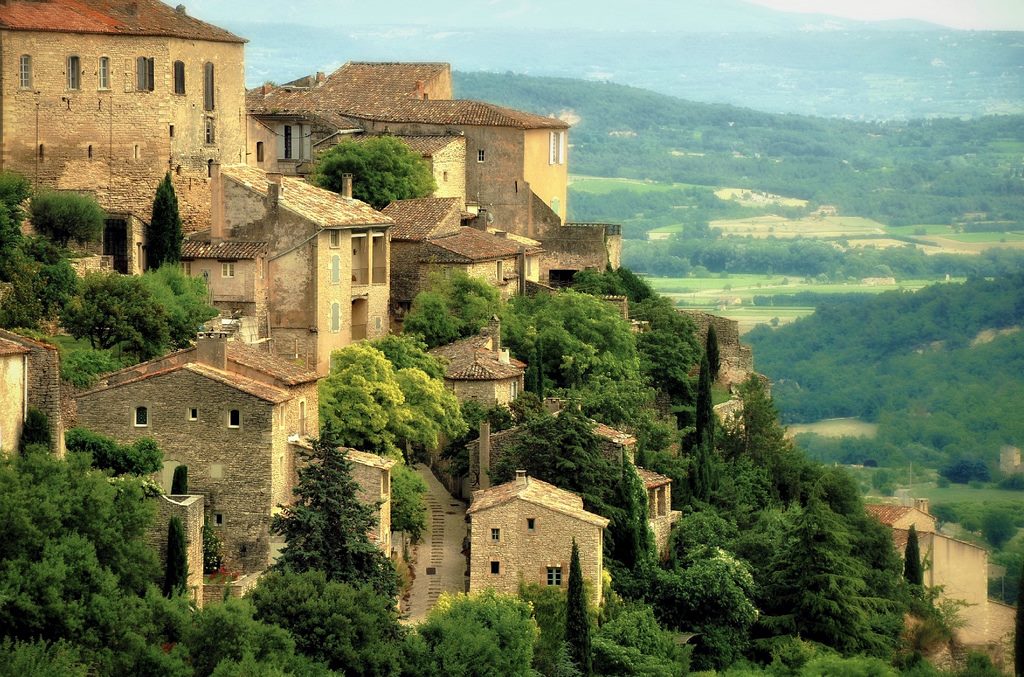 >>Also Read: Is Provence Expensive?
Avignon
This is known to be the medieval city of the Popes. Avignon is a UNESCO-listed palace that was built in the early 1500s when the Catholic Church transferred the papal court from Rome to the city. The fortified structure is the world's largest Gothic structure, with a commanding exterior of crenelated ramparts and imposing defense towers.
The striking interior spaces suggest the largesse lifestyles of the nine Popes who resided there between 1308 and 1403. Formerly the spot for lavishly adorned private apartments and massive feasts, the Grand Tinel hints at a voluptuous approach to everyday life. Palais des Papes' private chapels offer visitors an insight into the Popes' devotion, as manifested in the biblical-themed wall paintings made by Matteo Giovannetti, the Italian painter.
Apart from the Palais de Papes, Avignon has a lot of attractions for tourists. For lovers of art, Musée du Petit Palais is necessary to see. The art repository highlights piece by the Italian masters themselves: Vittore, Sandro Botticelli, and Giovanni Bellini. The most-priced work is La Vierge et l'Enfant (Madonna and Child) by Botticelli. The 1100s Cathédrale Notre-Dame-des-Doms and the Eglise Saint-Didier are Avignon's two important churches. Saint Bénézet Bridge (Pont d'Avignon) is another popular sight. It is a stately half-intact structure that almost courses the river. Farther away, 4 km across the river, is Villeneuve-lez-Avignon, famed for the Val de Benediction Carthusian Monastery that Pope Innocent VI built.
Also Read: 
>>What is Avignon Famous for
>>Day Trips From Avignon, Provence
>>Is Avignon Expensive?
>>How to Get from Paris to Avignon
>>Is Avignon Worth Visiting?
>>Avignon Travel Guide
Provencal Traditions in Arles and Ancient Ruins
Drenched in sunshine and steeped in history books, the town of Arles has a striking heritage that dates back to the Classical epoch. Arles used to be an ancient Greek settlement before 46 BC when it became a crucial Roman colony. Visitors will be pleased by the intact ancient structures, including the Roman Theater, the Alyscamps (a Gallo-Roman-era necropolis), the Roman Amphitheater, the Baths of Constantine, and the Forum.
Lovers of art can retrace Vincent van Gogh's steps in Arles to find the scene where the Dutch artist painted like the Café du Forum and the Café de la Gare. Lovers of history will be amazed at the Eglise Saint-Trophime- A UNESCO-listed 1100s Romanesque church where pilgrims used to stop on the medieval "Way of Saint James" route to northern Spain in Santiago de Compostela.
A fascinating destination to discover Provencal culture- the town shows the local ambiance of the region, seen in its elegant public squares, terraced outdoor cafes, and tree-lined streets. In the spring and summer, several festivals bring out people donning historical costumes. The Fete des Gardians on May 1 features a horseback parade, dancing, and the bullfighting at the Amphitheater. In July is the Fete du Costume that doubles as a presentation to select the Queen of Arles and a costume parade.
Also Read:
>>Is Arles Worth Visiting?
>>What is Arles Famous For
Saint-Tropez's Seaside Glamour
Saint-Tropez is famed for its glamour and glitz, so several tourists will be dazed to know about its origins as a laidback-fishing village. The harbor's fascinating turquoise waters are adorned by flashy yachts, and Saint-Tropez's well-maintained streets marked by chic designer boutiques. However, this petit Provencal village still has much of its original character.
The Old Town, La Ponche, is a web of pedestrian alleys and cobblestones streets marked with small cafés, shops, and restaurants. At Saint-Tropez's major square- the Place des Lices- locals meet to have a good time at the outdoor cafés. Senior citizens play pétanque, and a local Provencal market is opened here on Tuesday and Saturday mornings. The flamboyant Halle aux Poissons fish market and the Place aux Herbes outdoor marketplace also offer visitors a taste of daily life in the city.
Saint-Tropez is also a beach lover's heaven as it is among the sunniest places on the Cote d'Azur. Only a few beaches are private, but there are many that are open to the public. Sentier du Littoral is a paradise for hikers. It is a seaside path with unsullied vista. Even though the resort's ambiance is overriding in the city, there are several cultural highlights.
The Musée de l'Annonciade has a fantastic collection of Impressionist art showcased in a 1500s chapel. Built in the 17th-century, the old citadel hosts the Musé d'Histoire Maritime that depicts the city's maritime history.
Also Read:
>>What is St Tropez Famous For?
>>Is St Tropez Worth Visiting?
>>Things You Should do in Saint Tropez
>>Is St Tropez Expensive?
Les Baux-de-Provence
Les Baux-de-Provence sits on a craggy plateau that looks over a clam valley in the Alpilles natural regional park. It is mandated that visitors are strongly advised to park in the lower section of the town and walk to the village. This short walk will be like an entry in time to the Middle Ages. Visitors can also attempt to picture the medieval troubadour culture of chivalry and embrace the poetry that blossomed here in the 1100s and 1200s.
Les Baux-de-Provence is listed as one of the most beautiful French villages (Plus Beaux Villages de France). This village sets itself apart by its pleasant quaint stone buildings, terraces full with lush flowers, and shaded squares. Strolling the old cobblestones streets, visitors will find great cafés, charming art galleries, and small boutiques.
The Chateau des Baux and the Place Saint-Vincent are brilliant places to start a tour, with their enchanting scenic of the landscape. From there, you can proceed to the 1100s Romanesque church with modern stained-glass windows made by Max Ingrand.
Other attractions here are the Musée Yves Brayer and the Musée des Santons that features a collection of antique Christmas nativity figures, and the Hotel de Manville, which is a Renaissance mansion that now serves as Les Baux-de-Provence's Town Hall.
The village is in the center of the Alpilles Mountains, 11 km south of Saint-Rémy de Provence and 20 km north of Arles. From Plateau des Bringasses, you will have the best of Les Baux-de-Provence. From there, the view spans to Luberon in Haut-Vaucluse and Mont Ventoux, Aixpen-Provence, the Rhone Valley, and Arles.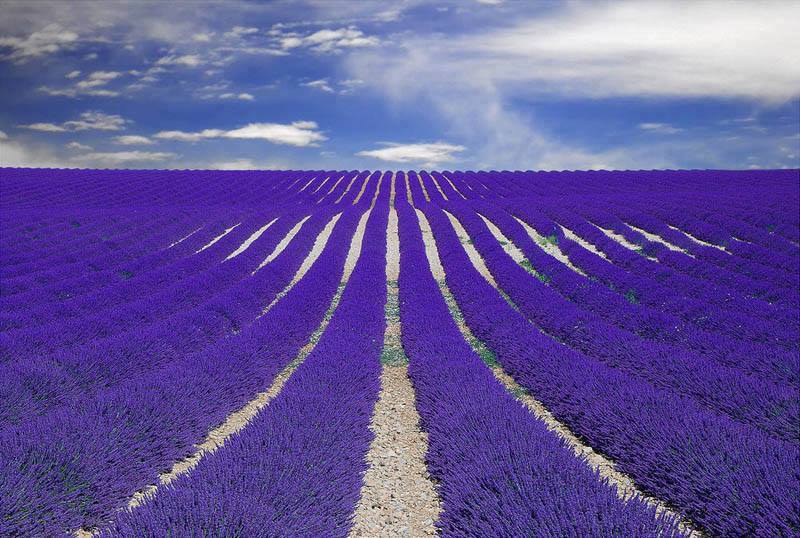 Gastronomy 
The region is also widely famous for its excellent gastronomy. Throughout Provence, tourists will savor tasty Mediterranean cuisine made from vegetables, olive oil, and aromatic herbs. Fresh local ingredients are made into specialties like pistou, garlic sauce, and a basil; fougasse, a tender braided bread; bouillabaisse, a flavorful fish stew; and pissaladiere, a pizza-ish tart of caramelized onions, black olives, and anchovies.
What is Provence Famous For? – Summary
Its picturesque villages and cities all have so much to say about history and their place in modern France. It is hardly surprising that great minds like Cézanne, Picasso, and Matisse fell in love with the region, as shown in their sui generis. You should not miss a trip to the Provence area.