Avignon is a stunning medieval walled city located just southeast of Paris. Usually referred to as the City of Popes because of the large papal presence who has lived there over the years, the city has a fascinating history of culture and art. Avignon is a small city and it would not be out of order to think it is affordable.
While meal prices in the city can differ, the average cost of food in the city is around 27 euros per day. Based on your spending habits, when eating out, an average meal in the city would cost around 11 euros per head. It might interest you to know that breakfast prices are often slightly cheaper than dinner or lunch. If you go to a restaurant and sit to dine, the price of food in the city is usually higher than street food prices or fast food prices.
Transport systems are affordable in Avignon, but the cost of a trip by taxi is way more than other alternatives. On average, visitors have spent around 17 euros per person per day. Also,, there is a wide range of accommodation options in Avignon from budget, mid-range, to expensive.
>>Also Read: Avignon Travel Guide
Let's Take a Look at Some Basic Expenses in Avignon
Markets
If you are looking to get fresh farm produce and ingredients in Avignon, you will be spoiled for choice. A litter of regular milk will cost around 1.05 euros while a loaf of fresh white bread (500 g) for about 1.37 euros. A kilogram of rice is at 1.77 euros, and a kilogram of local cheese will go for 16.20 euros. A dozen eggs are for 3.30 euros and chicken lovers, they can get a kilogram of fillets for 10 euros.
For non-vegs, a kilogram of a beef round will cost around 16.80. Ensure that the fruits are fresh before buying them. You can get a kilogram of apple for around 2.54 euros. A kilogram of Banana will go for around 1.96 euros, but oranges are a little costlier at about 2.44 euros. A kilogram of tomato and potato will cost about 3.00 euros and 1.77 euros, respectively. You can also get a head of lettuce for about 1.14 euros.
When out, a 1.5 liters bottle of water will cost around 0.89 euros. But you can save that as the city's tap water is safe. For wine lovers, a bottle of wine will cost about 7 euros but a local beer (0.33 liter), 1.80 euros. Imported beer (0.33 liter) will cost about 2 euros.
The main markets are flea and food market. At Place des Carmes on every Sunday morning, check out the tables for amazing offers. Les Halles d'Avignon is a food market opened every day except Monday. Olive oil, cheeses, local wines, tapenade, and other local specialties can be seen at the market with fresh produce. You can go for cooking classes on Saturday mornings.
Restaurants
Mid-range 
Restaurant l'Orangerie- This place is a small restaurant with a Corsican style to the admiration of visitors. When you visit in the summer, you will find tables on the Square, and for the rest of the year, there is a bar and four tables on the ground floor with more upstairs. The restaurant is located at Place Jerusalem, Avignon.
Terre de Saveur- Here, you will discover mixed meat and vegetarian menu with the brilliant use of local ingredients to make food that showcases Mediterranean flavors. The major dishes with meat will cost around 14.50 euros. Decent starters will go for around 8.50 euros, and desserts should you about 6.50. You can sit in the dining room or on the terrace outside, where you can absorb all the amazing views around you. Also, at Terre de Saveur, you can get locally made tapenades and jams. It is located at 1 rue Saint Michel, Avignon.
L'Epicerie-  When you reach this trendy joint at 10 Place Saint Pierre, try their assiette Epiciere for a plateful of Provencal treats like ratatouille, tapenade, with some ham and a salad. Lunch is about 25 euros, but you will pay more if wine must accompany it.
Au Tout Petit- Located at 4 rue d'Amphoux, this place is small, and it takes local European dishes and gives them some twist like red gazpacho with no tomatoes. The specialties can be a bit creative, but you can always ask if you have any questions. A three-course meal dinner menu will cost around 24 euros.
Expensive 
Restaurant Christian Etienne- Christian Etienne is a popular Provence chef and is the restaurant is located close to the Palais des Papes. If you are looking for a fantastic restaurant in Avignon with a great vegetarian menu, this place is the place to be.
Accommodation 
Budget
Auberge-Camping Bagatalle- It is located on Ile de la Barthelasse in the center of the Rhône River. Auberge-Camping-Bagatelle might be the best accommodation for you if you are on a strict budget. The hotel has nice facilities and offers some of the best views in the area. The hotel has a regular menu restaurant and is located in-between the city and Villeneuve-les-Avignon. There is a complimentary breakfast, it costs about 16.56 euros.
Hotel d'Angleterre- This is another budget hotel you can consider around Boulevard Raspail within the city walls. It has a small private car park whose use is free if you find a space for your car. It is located at 19 Boulevard Raspail, just a 10-minute walk from the bus and train station.
Altera Roma Hotel- This luxury establishment is family run and looks over a lush garden in a private car park. There is free Wi-Fi in the entire building, and the staff is multilingual. Altera Roma Hotel does better than many hotels in the city with its private taxi service for visitors. There is a double room with a bathroom and ensuite shower for 30-60 euros. The apartments her cost 75 euros, and you will have breakfast for 7 euros, which can be taken in the garden.
Mid-range 
Hotel Danieli- The rooms are well-conditioned, and breakfast is great. Visitors will pay about 80 euros every night for a double in the summer, but rooms get more expensive when the Festival d'Avignon is being held. It is located at Rue de la Republique.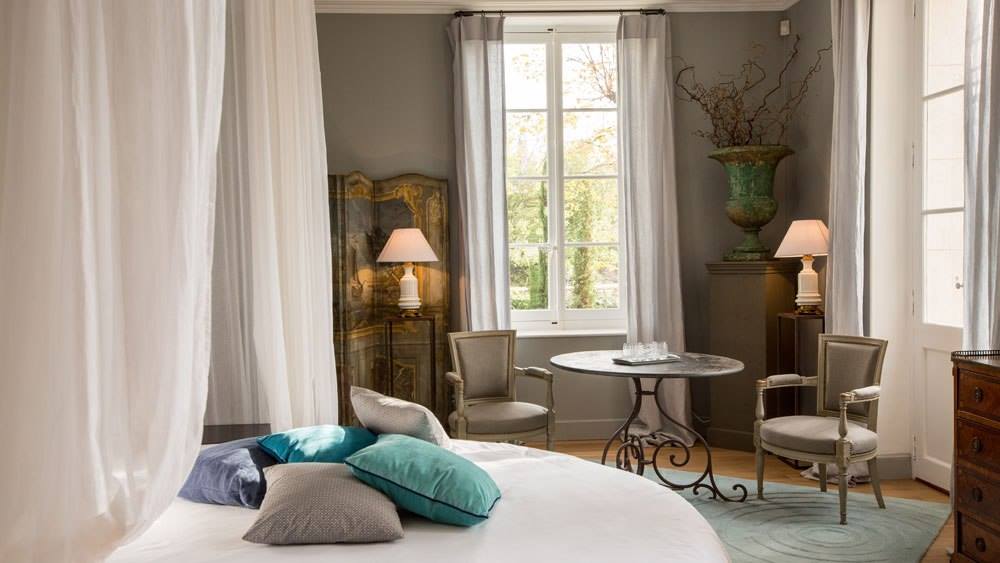 Expensive
La Mirande- This is among the expensive hotels in Avignon. Staying at this 5-star hotel will cost not less than 400 euros per night. Hotel d'Europe at 12 Place Crillon (350 euros) is another 5 star you might want to check out.
Transportation 
A way ticket (local transport) will cost about 1.50 euros, but a monthly pass will cost about 45 euros for tourists planning to have an extended stay in Avignon. A regular taxi start will cost you 3.40 euros, and a 1-kilometer trip will cost about 1.77 euros. The longer the wait time, the more bill you get to pay. So, a 60-minute taxi trip will cost around 25.80 euros. For those planning to explore the city in a car, a liter of gasoline will cost about 1.50 euros.
>>Also Read: Is Avignon Safe?
Clothing and Shoes
Avignon fashion stores have some of the nicest fashion selections in Provence. A pair of jeans (Levis 501 or anything similar) will cost about 75 euros. A summer dress in a Zara or related store will cost around 38.33 euros, and you can get a pair of Nike Running shoes for about 88.82 euros.
Is Avignon Expensive? – Summary
When you enter the city of Avignon, you will quickly notice its papal legacy and credentials. Another thing that heavily marks the place its varied establishments. Avignon is for the budget traveler as much as it is for the deep-pocketed one. The restaurants have interesting menus with magnificent views and other unique treats worth every penny you spend. A visit to Avignon is indeed a good bargain for a splendid travel experience.
Also Read:
>>Is Avignon Worth Visiting?
>>How to Get from Paris to Avignon
>>Day Trips From Avignon
>>Things To Do In Avignon
>>Things You Should See In Avignon