How to Get from Paris to Avignon
Avignon, a beautiful city in the heart of Provence and encircled by well-preserved stone ramparts, is home to the impressive papal palace and the famous "Pont d'Avignon." It once served as a rival power to Rome in Christendom and is now the perfect home base for those looking to explore the surrounding region of Provence and even the French Riviera.
Luckily, with the TGV (France's high-speed train) and a well-connected highway system, it is super easy to get from Paris to Avignon. In fact, Avignon is probably the quickest and easiest city to get to when traveling from Paris to the South of France!
Here Are The Best Ways To Get From Paris To Avignon
By Train
I don't think I can say enough times that taking the train in France is almost always the way to go. Because the TGV whisks passengers to destinations at more than 200 mph, it is almost always much faster to travel by train than by car. Fortunately for travelers hoping to go by train, with the TGV, it takes only 2 hours and 38 minutes.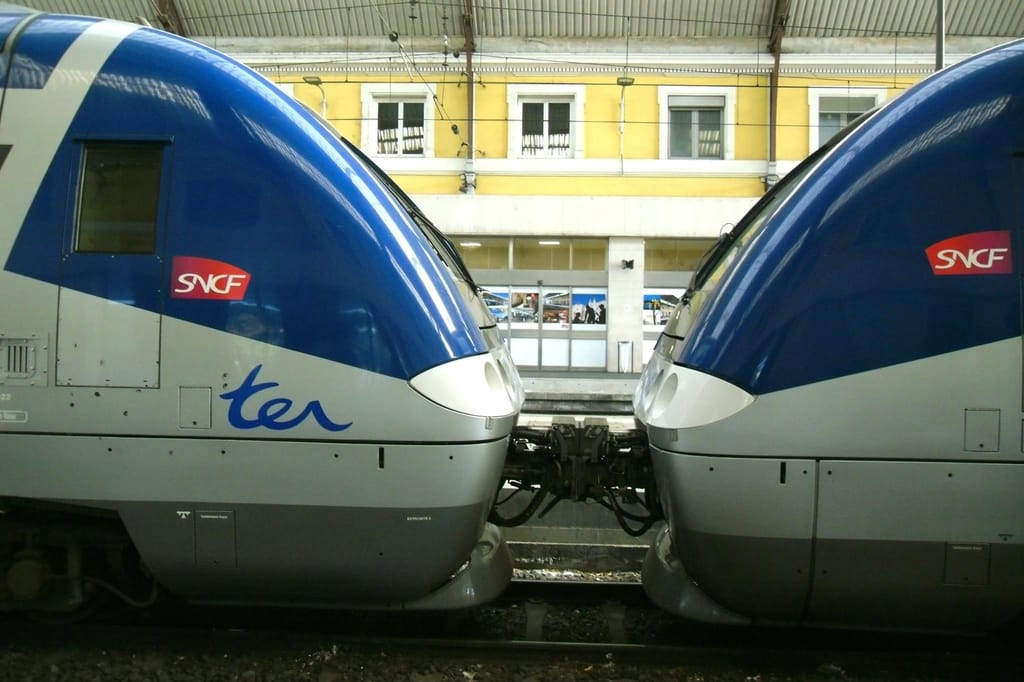 While some TGVs arrive at the main train station (Avignon center), most of the high-speed trains arrive at the Gare TGV, a specially designed station located just outside of the center of town. There is a 10-minute shuttle bus that transports passengers from the train station to the city center.
For those traveling from London to the South of France, there is now a non-stop train with service from London to Avignon during the peak summer months. The Eurostar can get passengers from London's city center to Avignon is just seven hours.
>>Read more About Getting from Paris to Nice
By Car
If you decide to rent a car in France and make the drive from Paris to Avignon, the trip will take you significantly more time than the train. While driving is a good option for those looking to make stops along the way in order to enjoy the French countryside, the fastest way is the train.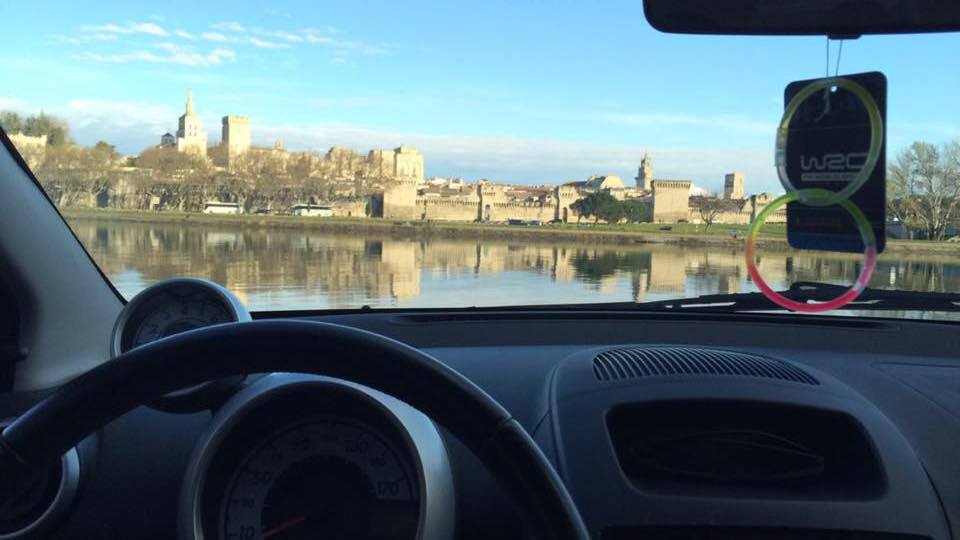 If you do choose to drive, take the A6 South to Lyon and then take the A7 south to Avignon. Follow the signs for Centre Ville. Keep in mind that unless your hotel provides parking, you will likely have to pay about €6-€10 per day to park your car inside the ramparts.
>>Read more About Renting a Car in France and Driving in France
By Plane
The Avignon-Caumont airport is located about 8 km southeast of Avignon. The flight is only an hour, but when you factor in getting to the airport, security, etc. it's still going to put you above the super-fast TGV. If you're looking to fly into Paris and take a connecting flight to Avignon, note that the flight is from Orly; most international flights, especially from the States, land at Charles De Gaulle Airport on the other side of Paris.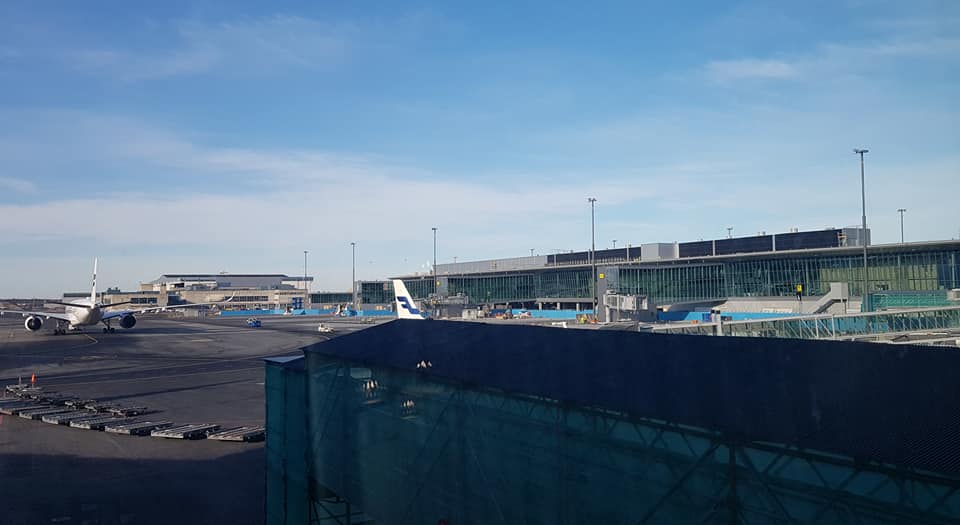 Another disadvantage of flying into Avignon is there is no public transportation between the airport and the center of town. Taxis from the airport to the city center cost about €15.
Bus
Owing both to the efficient and easy train network and the country's no-competition laws, France does not have a national bus system. While taking the bus between international destinations can be a good way to save money if you are traveling on a tight budget (Eurolines has many routes between Paris and various cities around Europe), there are no buses in France that travel between regions within France.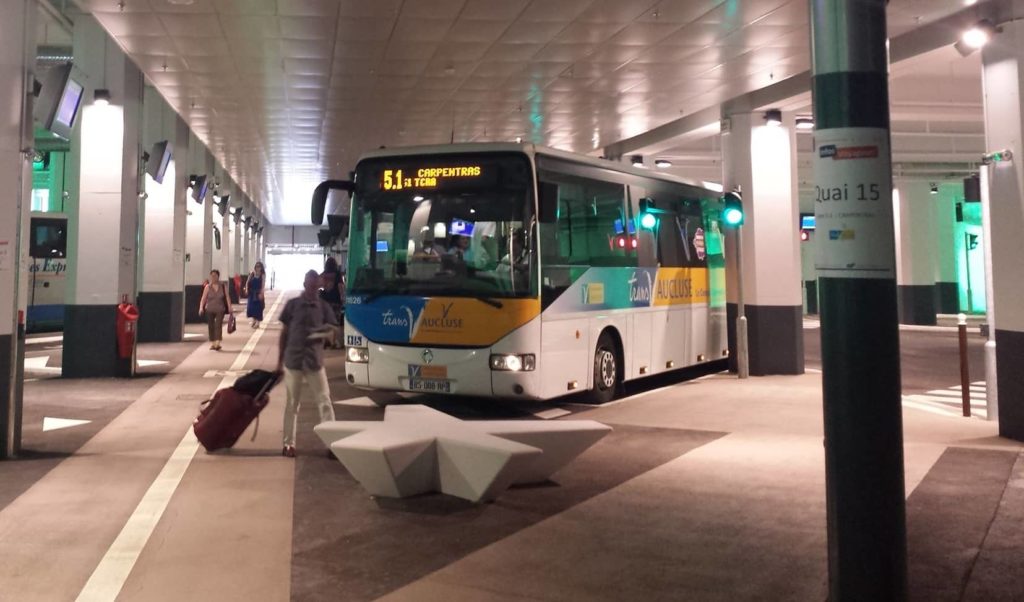 This means that those traveling from Paris to Avignon cannot take the bus. Looks like you'll be taking the train or renting a car. If you are looking to travel by bus once you have arrived in Avignon to nearby locations, there is a bus service between Avignon and Aix-en-Provence, Arles, Carpenteras, Marseilles, Nimes, and Orange.