While France has an easy to use, well-connected rail system that allows you to get from one side of the country to the other in record time (thanks to the high-speed TGV that links many major French cities), those looking to explore the French countryside may find their travels are made much easier by renting a car. Luckily for Americans (or anyone besides the British, really), people in France drive on the right side of the road (making driving in a foreign country a whole lot easier), and France has a well-maintained highway network. And because many of the most charming villages and areas of the country cannot be accessed by train, renting a car in France is a great way to get off the beaten path and explore tiny villages and vineyards from Normandy to Nice.
>>Read more about driving in France
Tips for Finding a Rental Car in France
European cars tend to be rented for a 24-hour period,(with a 59 minute grace period). Although for most people looking to travel by car through France, the most economical option is to rent a car by the week with unlimited mileage. Daily rates for car rentals in France can be quite high, so renting a car for the week is probably the best way to go.
Look into rail-and-drive passes at car rental companies. These passes allow you to rent a car one day at a time at one-seventh the cheap weekly rate.
Book your rental car in France in advance as part of your travel package. Often booking your rental car at the same time as your flight and hotel can save you a lot of money (not to mention hassle).
Rates for car rentals in France vary greatly depending on a variety of factors, which can make it difficult to really know how much your car rental will cost. As to be expected, rates often go up in the high-tourist season summer months and are down in the winter months. Expect to pay substantially more if you are planning on renting a car in say July versus February.
A great way to save time on backtracking is to rent a car in one city and drop it off in another. Of course, there are often some extra fees involved in doing this, but it's usually well worth the time you'll save (not to mention the gas money spent backtracking).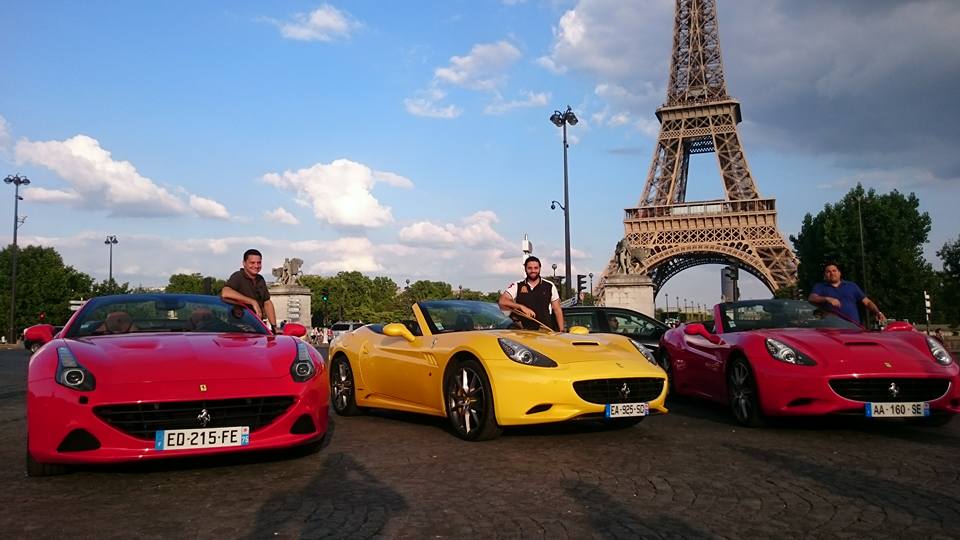 Other things to keep in mind when renting a car in France
Luckily, an American driver's license is all you need to drive in most European countries. You can look into getting an International Driving Permit, which is basically just a translation of your American license. Whether you need one or not depends on who you talk to, but it's probably not a bad idea.
Most rental cars in Europe have manual transmissions and getting an automatic can sometimes cost you up to an extra $100/week. If you can't drive a stick, it may be a good idea to learn before your trip.
If you are planning on driving from London (or want to have a rental car in both the UK and France), since the Brits and the French drive on opposite sides of the road, some rental companies have programs that allow you to trade cars. For example, Hertz has the "Le Swap" program which gets you a round-trip Chunnel passage and a right-hand-drive car rental for Britain that's swapped for a left-hand-drive rental on the Continent. However, if you are planning on driving in both the UK and France during your travels, you're probably better off renting two different cars.
If you are under 25 or over 70, you may run into problems renting a car, depending on the rental company. Make sure you check with whatever rental company you choose beforehand to make sure you won't have additional surcharges depending on your age.
If you are planning on driving your rental car from France to another country, you should probably check with your rental company about their policy on taking vehicles outside of the country. While this doesn't usually pose a problem, some rental companies do have policies preventing you from taking your rental car to Eastern European countries. Make sure you check beforehand.