Marais Paris Guide: Top 8 Things To Do In Haut Marais
Once a neighborhood I loved to get lost in early on a Sunday morning, I now weave through the historic streets of the Marais, knowing exactly where each street will take me. Over the last two years, the Haut Marais (the northern section of the third arrondissement quite different from the Marais of St Paul) has been my home. And this past week, my last week in Paris, visiting my favorite local boutiques and cafés in the Marais, just one last time has been all I have wanted to do. I figured I should write this Marais travel guide with the top 8 things I like to do in Haut Marais.
On days when I'm homesick for France, I like to imagine that a part of me will always be here wandering passed the parks on Rue Payenne or stopping at Café Charlot to say hello to my favorite waiter. But in my absence, I hope my Marais address book will bring you as much joy as it has me.
Top 8 Things To Do In Haut Marais
A Little Bit Of Café Culture
Café Charlot • 38 rue de Bretagne
Whether for a late morning coffee or an afternoon Perrier, Café Charlot, a traditional French café, is where I head first. Though on a sunny day, especially in winter, getting a seat on Charlot's terrace is next to impossible. They also make the most amazing brunch, which, unlike most places in Paris, is available daily.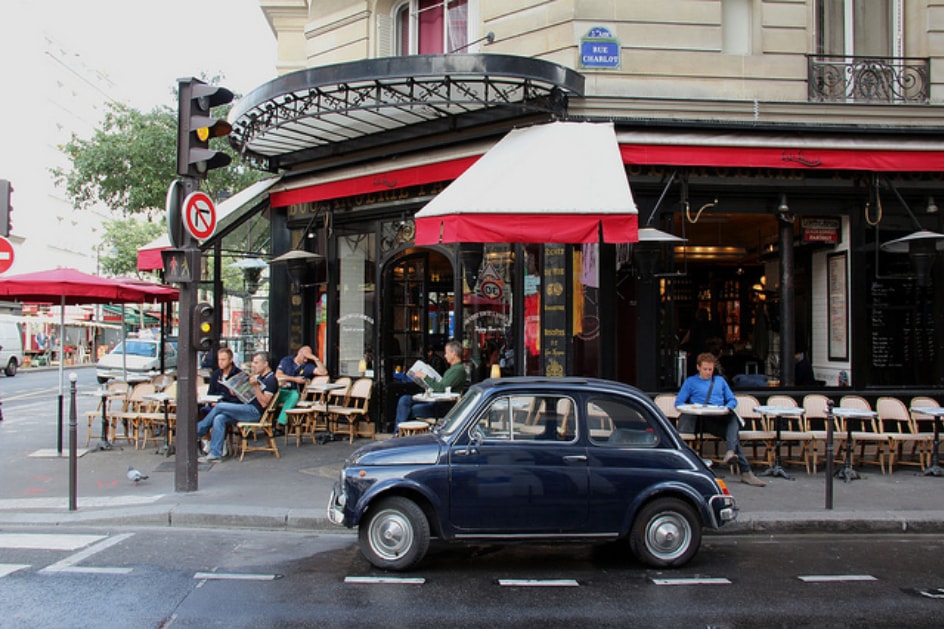 Loustic • 40 rue Chapon
As Charlot is traditional, Loustic epitomizes the culture of the younger generation of Parisians. The coffee shop pulls some of Paris's best espresso. Also, it has one of the best ambiances of any coffee shop I've been to. Plus, it's decorated in beautiful vintage Hermes wallpaper. Need I say more?
A Little Bit Of Shopping
Shine • 15 rue de Poitou
One of the first boutiques to carry Marc Jabobs in Paris, Shine, has since developed a reputation for having the best of new and upcoming international designers. Recently their collection of Aurélie Bidermann jewelry has me salivating each time I pass their boutique. Which is a daily occurrence.
L'Artisan Fleuriste • 95 rue Vieille du Temple
My bad days never stayed bad for long. L'Artisan Fleuriste always had a way of bringing me out from under a grey cloud. I love making up my own selection of flowers with the help of the florist, who then transforms them into the most beautiful bouquet.
A Little Bit Of Savory
Candelaria • 52 rue de Saintonge
Every city has a restaurant or two that is so distinct, so different from surrounding restaurants, that it feels like you're in a completely different country. Candelaria is just that place for me. The aroma of spices fills the small dining area. Also, the rolling melody of Spanish, quite different from that of French, makes me question whether or not I'm still in Paris. Better yet are the cocktails mixed with habanero (no piment d'Espelette here!) happily shaken in the back bar.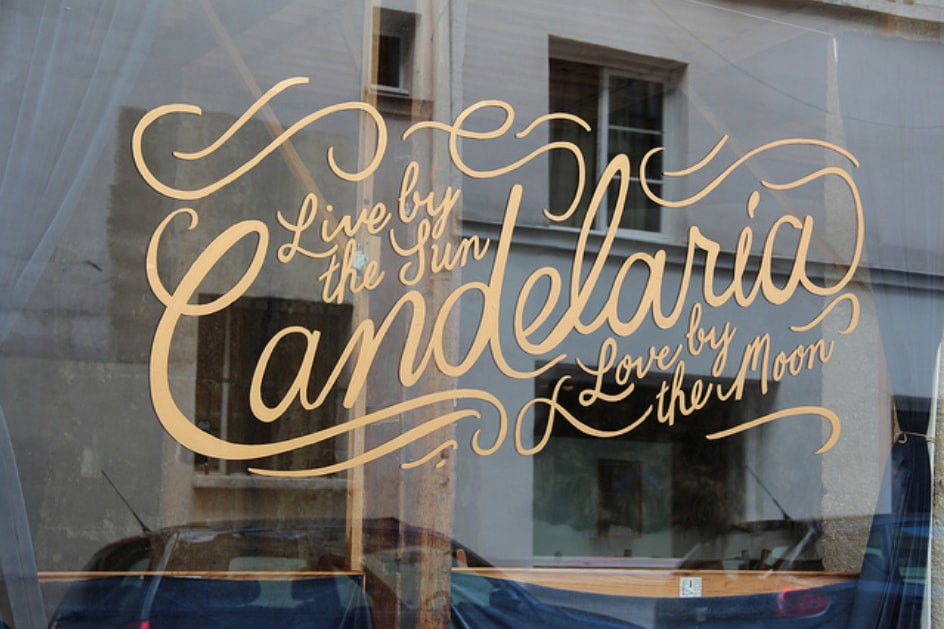 A Little Bit Sweet
Popelini • 29 rue Debelleyme
Everybody loves a few choux pastries. Recently in the Parisian culinary scene, the trend for cream puffs was followed by a renaissance of éclairs. Lucky for me, I live on the same street as Popelini, one of Paris' best patisserie mastering in les choux à la crème.
A Little Bit Of Concept
Broken Arm • 12 rue Perrée
One of the latest concept stores to open in Paris, Broken Arm, is quite the favorite to Parisian hipsters who are attracted to the high quality, eclectic selection from international designers and brands. The Limited Edition Nike shoes made me laugh. But, I stopped snickering when I discovered they also sell Aurelie Bidermann pieces. The adjoined café is another great address for the best coffee in Paris, and I love stopping by for a light (delicious, fresh, happy) lunch.
Merci • 111 boulevard Beaumarchais
I've mentioned my love of Merci before, so it should come as no surprise that it is one of my favorite places in the Marais. Everything is great about Merci, whether stopping by for lunch or just passing through to see what's new (and there is always something new).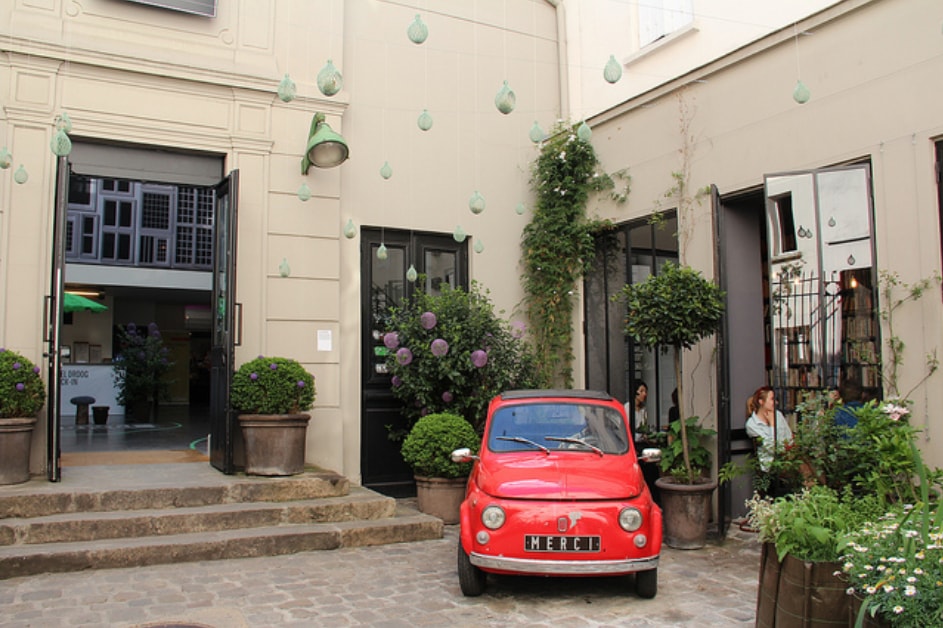 Is there something you think I missed? What are some of your favorite addresses in the Marais?