Most Famous Foods in France Worth Trying
There are at least 9 main reasons why you should visit France; food, romance, skiing, food, cinema, fashion, food, beaches, and some more food. But that's 4 spots for food? You ask. It is not a typo because France is one of the bastions of European gastronomy. People from different parts of the world, every year, come in their droves to visit culinary cities like Bordeaux, Lille, Dijon, Reims, Lyon, Grenoble, Strasbourg, etc. French cuisines enjoy quite a popularity, and you should be looking forward to improving your food palate with them when next you visit.
What makes French food particularly great is that they're not only cooked with fresh ingredients and little or no preservatives, generous cream and butter go into the process too. If you are genuinely want to increase your knowledge of popular French food, I will be featuring some of them in this post in no particular order.
Baguette
A visit to any part of France without having a bite of the classic French baguette will be remiss of you. This French bread, without a doubt, is the world's best bread because there are no additives or preservatives in it. Its short span probably explains why. French baguettes are not supposed to have a long shelf life as they are meant to be eaten right away. Actually, there is a French bread law that forbids the use of preservatives in baguette production.
The law also stipulates that baguettes must be freshly baked at the bakeries (boulangerie). This kind of bread has a fresh-out-of-the-oven smell, a soft, light inside, with a fragrant aroma that fills the street. Baguettes are thin and long. They are mostly made with white wheat flour, but you are likely to find different types of boulangeries to choose from. There are French bread made from rye flour, whole wheat flour, or spelt flour as well.
>>Also Read: 12 Weird French Food You Must Try
Macarons
Sweet and world-famous- macarons are the delectable cookies filled with buttercream. They are small almond cakes that have been around since medieval times. Macarons do not originate from France. In the 1500s, Catherine de Médicis imported them from Italy. You can find macarons in many countries, and due to their popularity, each nation has its own variant of the toothsome cookies.
Macarons are prepared in different colors so one can differentiate between the available tastes of filling like pink for raspberry taste, green for pistachio, yellow for vanilla or lemon, blue for blueberry, brown for chocolate. To enjoy their goodness, let French macarons melt in your mouth.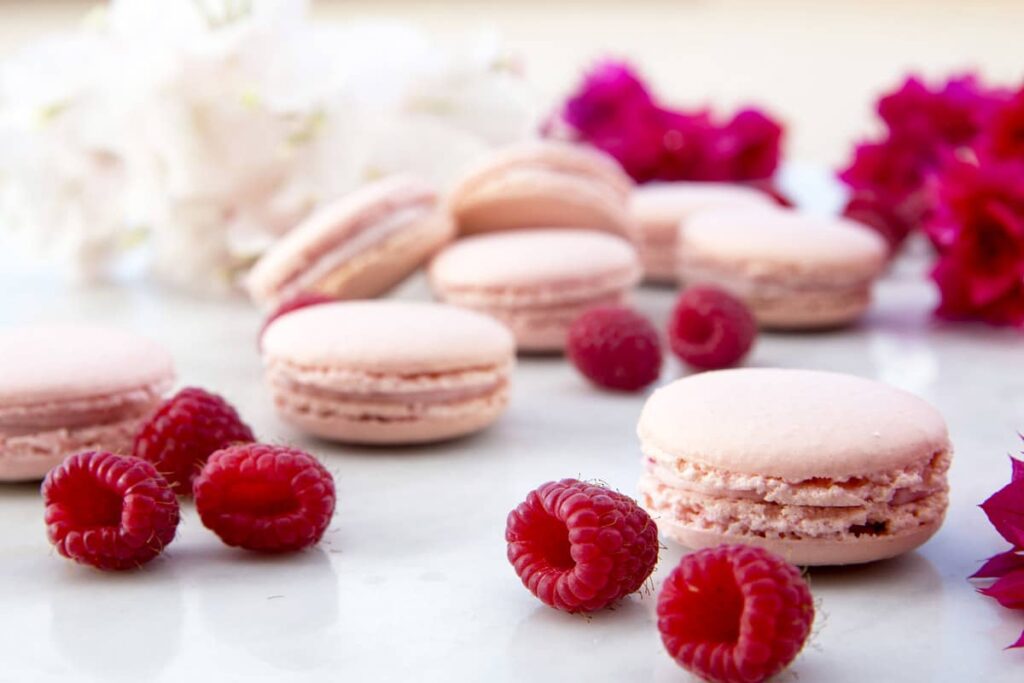 >>Also Read: The Best French Pastries You Must Try
Tarte Tartin 
It's not lost on me that 'tarte' is a general word when it comes to French food, but that is because there are several tasty types. Tarte Tartin is perhaps the most popular of the 'tartes'. It is an upside-down cake made from caramel, apples, and a flaky crust. Before baking, the apples are caramelized in butter and sugar. Tarte Tatin was first made by the baker of the popular Parisian restaurant, Maxim's, but according to the most popular story about its origin; one of the Tatin sisters so fumbled that she slipped the pie after removing it from the oven.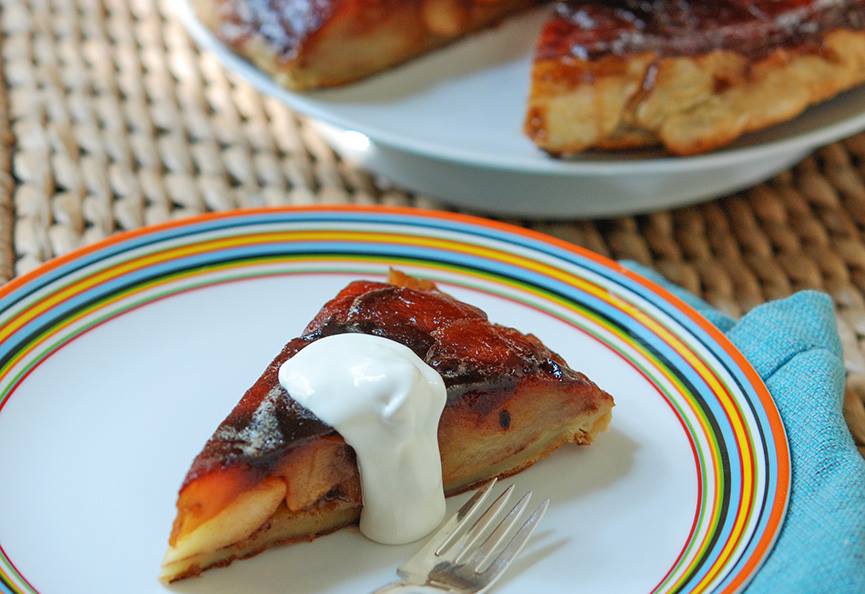 Crêpes
Crêpes are pancakes that are thin and filled with fresh fruits or chocolate sauce. Sometimes, they are served with tasty fillings. Crêpes are savory even when folded and sprinkled with sugar. They are the quintessential French sweet snack that is incredibly easy to make. Crêpe Suzette is the most popular type of crêpe. It is a sweet crepe with an orange-flavored and buttery sauce. Crêpes are a special treat in France. La Chandeleur, a religious holiday where people eat a great deal of crêpes, is marked on February 2.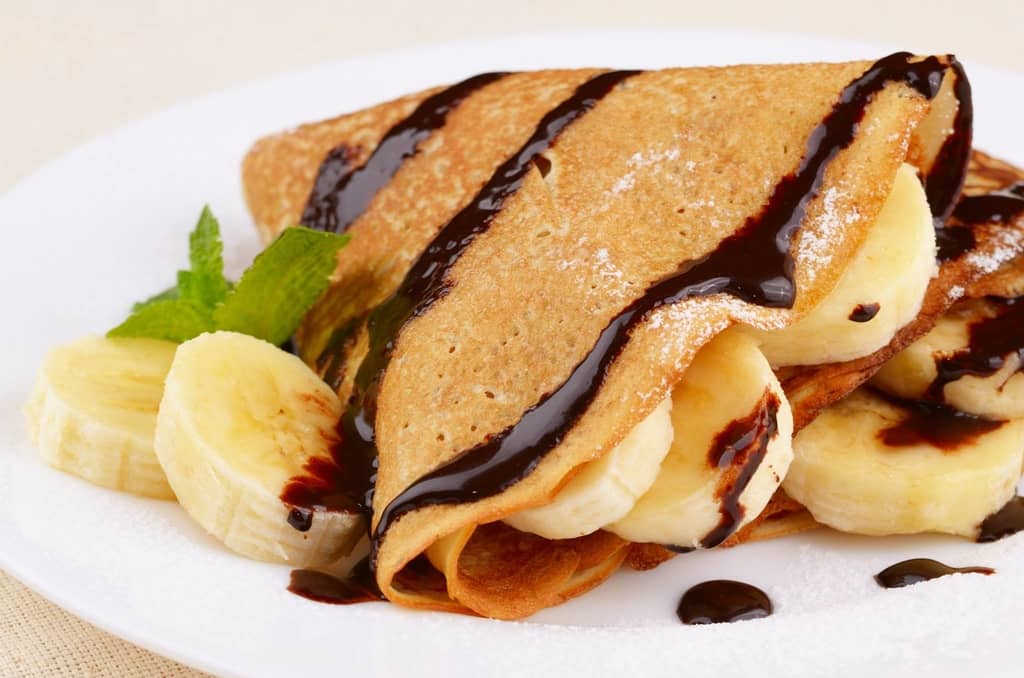 >>Also Read: Where to Eat the Best Crepes in Paris
Croissants 
Traditionally, croissants and coffee make up a staple French breakfast. Croissants are flaky and buttery bread that is perfect for filling your belly any time of the day. You can also have them filled with cheese and ham for a bigger meal sometimes in the day. The kipferl is the Viennese ancestor of the French croissant. It was imported in the 1800s, and as it grew in popularity, several people revised the recipe that finally made it what we have today. Since the 1950s, it has become a local staple of French breakfasts.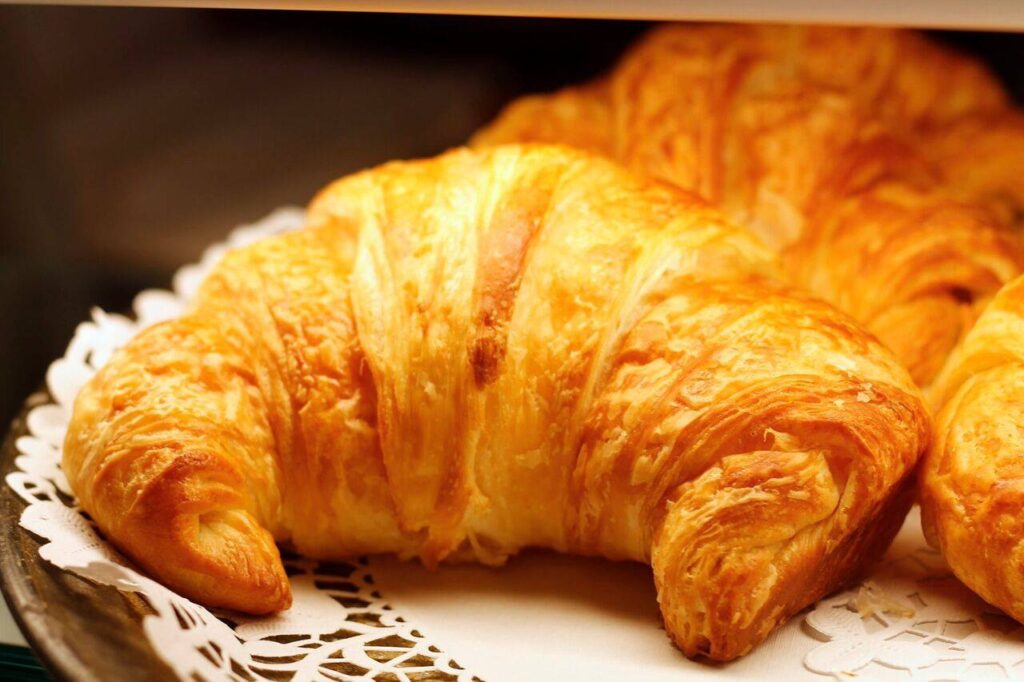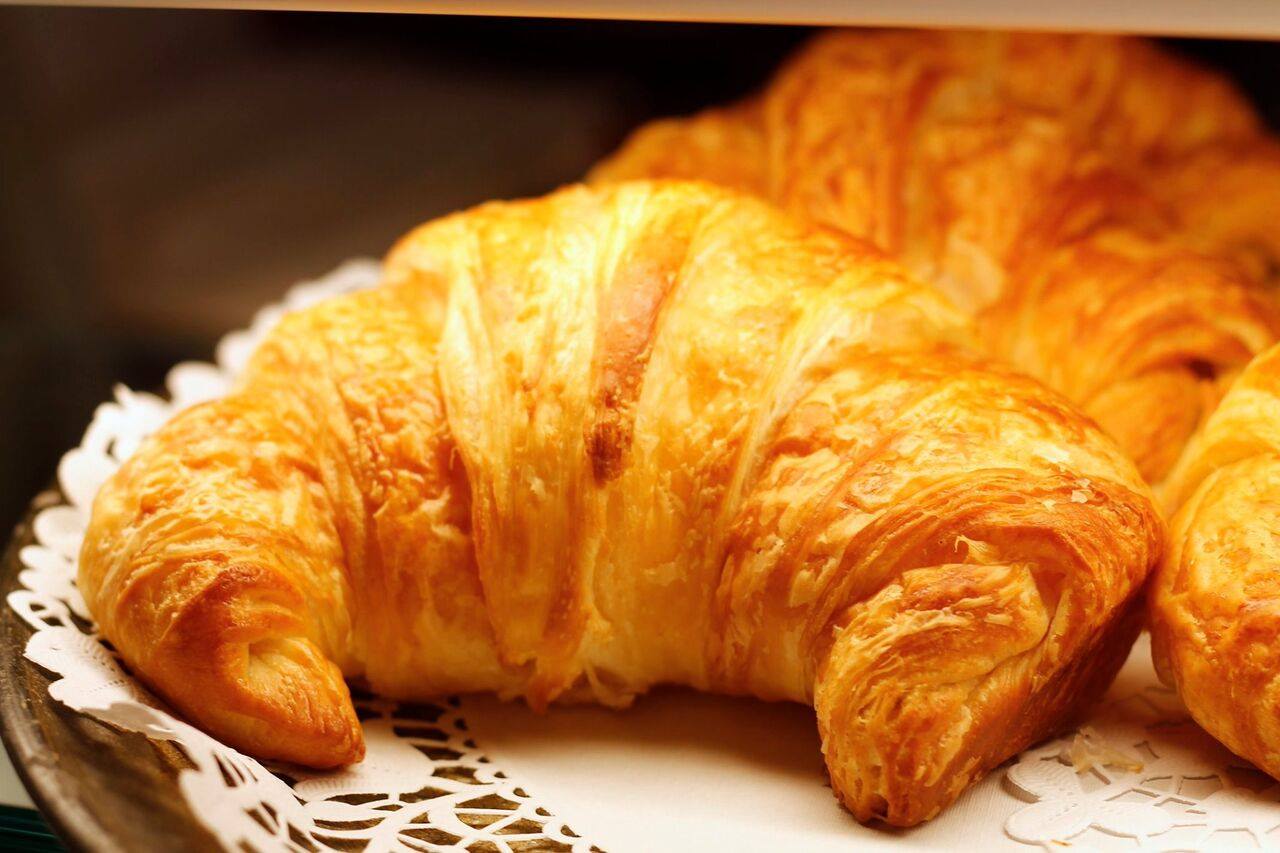 >>Also Read: Where To Get The Best Croissant In Paris
French Cheeses
The French are known for many things, including their love for cheese. You will find several tasty goat's milk cheeses (Fromage de chevin) and cow's milk cheeses (Fromage de Vache). Brie, Camembert, and Roquefort (blue cheese) are some of the most popular cheeses from France eaten in different parts of the world.
Truffles
These are a special and rare breed of mushrooms. Truffles are costly, so just small quantities are used. The dried ones are sliced or grated over pasta and meat dishes or added to soups, sauces, or salads. Truffles grow close to hazelnut and oak trees.
Bouillabaisse 
Bouillabaisse is a Marseille native that is a seafood stew with sweet-smelling flavoring usually made of fennel seeds, saffron, and pastis. The stew may consist of several types of fish with onions and potatoes, and sometimes it has crab, clams, or lobster. Bouillabaisse owns its name to its cooking method- the stew is brought to a bouiller (boil) before the heat is rapidly lowered (baisser).
Salade Nicoise
This traditional French salad consists of canned tuna, lettuce, tomatoes, black olives, hard-boiled eggs, onions, and sometimes anchovies, green beans, and caper berries. Salade Nicoise owns its name to the southeastern city of Nice. It means 'Salad from Nice' and is either eaten on its own as a starter or light meal. It has to be said that Salade Nicoise is one of the best blends of salad ingredients. While some prefer to make it with canned tuna, you might want to go for fresh tuna steaks.
Ratatouille 
This is a thick stew that consists of bell peppers, tomatoes, onions, courgettes (zucchini), garlic, and eggplants. Ratatouille is majorly eaten as a vegetable stew, but many types have meat and fish. If you are a vegan, ratatouille is the perfect Provençal traditional stew to go for.
Foie Gras
This list won't be complete without the yuletide-special Foie Gras. You will find it on most French family tables on Christmas or New Year's Eve. Foie Gras is a pate prepared from truffles and goose liver that is marinated in Cognac. But you might want to try it on a piece of brioche with fig jam or a small onion spread.
Oysters (Huîtres)
During Christmas and New Year's Eve in the country, oysters are the second most ubiquitous product. The shellfish are served warm, but real oyster lovers will choose to eat it raw and still alive. Oysters are sold plain, or with a shallot sauce, or with a dash of vinegar, or lemon juice.
Coq au Vin
Incredibly delicious, Coq au Vin is one of the most popular dishes in France. It is made up of chicken, mushrooms, and lardons, all tardily cooked with garlic and red wine, to make an unbelievably tasty dish. Coq au Vin has a long history and is the type of comely dish you should have on a weekend, with a treat of mashed potatoes.
Cassoulet
Cassoulet might be the lightest dish that you will have when in France. This dish originated from the Languedoc-Roussillon region, and it consists of duck legs, white beans, and different kinds of pork. For centuries, rural French families have been bonding on plates of cassoulet.
Escargot 
In the region of Burgundy is another traditional French recipe made up of snails cooked with herb butter. It is locally called "escargots à la bourguignonne". The snails are served in their shells and can be eaten with a small skewer. Escargot is often served as a starter.
Charente Mouclade (Mouclade Charentaise) 
When the temperature becomes mild, the area from La Rochelle to Ile de Ré is popular. This is when several visitors, swayed by the region's culinary treats, make this delicious dish at home. Mussels from Bouchot (a famous type) are prepared with garlic cloves, shallots, herbs, eggs, spices, and some Pineau des Charentes (local alcohol).
Most Famous Dishes in France and Paris- Final Thoughts
Summing up French heritage cannot be merely about a list of monuments and attractions to visit in Paris. It is also about a distinct language and culinary treats, usually connected to specific regions. These specialties are sometimes passed from generation to generation. The French have an impressive catalog of popular traditional delicacies, but I've featured just a few to help you get acquainted with them, and you should definitely indulge when you can.