Reims is one of the highlights of the Champagne area, and it combines the allure of a small town and the character of a big city. There is much to see on a day's tour from Paris (45 minutes trip with TGV) and just enough to keep tourists interested for a longer stay. The unique architecture and lush heritage have made the city of Reims to enter the prestigious French list of Villes d'Art et d'Histoire (Cities of Art and History).
It is an attractive and a perfect place to visit after exploring Paris, but how safe is Reims?
>>Also Read: Is Reims Worth Visiting?
Here is Everything You Need To Know About Safety in Reims:
Overall Safety
Reims is generally safe, like many parts of France, so you should not worry too much about staying safe when you visit. That is not to say to disregard your guts, in fact, you should be more alert in places that are seemingly very safe. Visitors need to be aware of their surroundings, whether they are out at the touristy spots or in their hotel's lobby. The overall safety level in Reims is high.
Transport Risk 
Driving in Reims tends to be an outstanding experience, given the right conditions of the road. But criminals can attack a car if they see something valuable inside. That is why you should not expose items in your vehicle. Even though the city center is decently compact and easy to navigate by foot, buses will take you further. The transport system in the city is both well connected and affordable. With as low as 1 euro you can reach anywhere you want.
When you are in a bus, observe the people around you and keep your valuables very close. Do not make the mistake of placing your wallet in your back pocket as pickpockets can easily get it.
There are two tram lines in Reims, and they share a similar route, but the B line service the new Champagne-Ardennes TGV station. The trams are not too reliable, and you should be careful when you board them because pickpockets are known to "work" there. The possibility of getting kidnapped in a transport system is extremely rare in Reims. The transport risk level is moderate.
Pickpockets 
People, including visitors, are encouraged to use the banks for money exchange and ATM withdrawals. This is because handling cash in open spaces, including ATMs, can make one an easy target for criminals. Pickpockets are also known to operate in touristy areas and other often crowded spots. Ensure that you wear your bag around your body if you have the type. This risk level is moderate.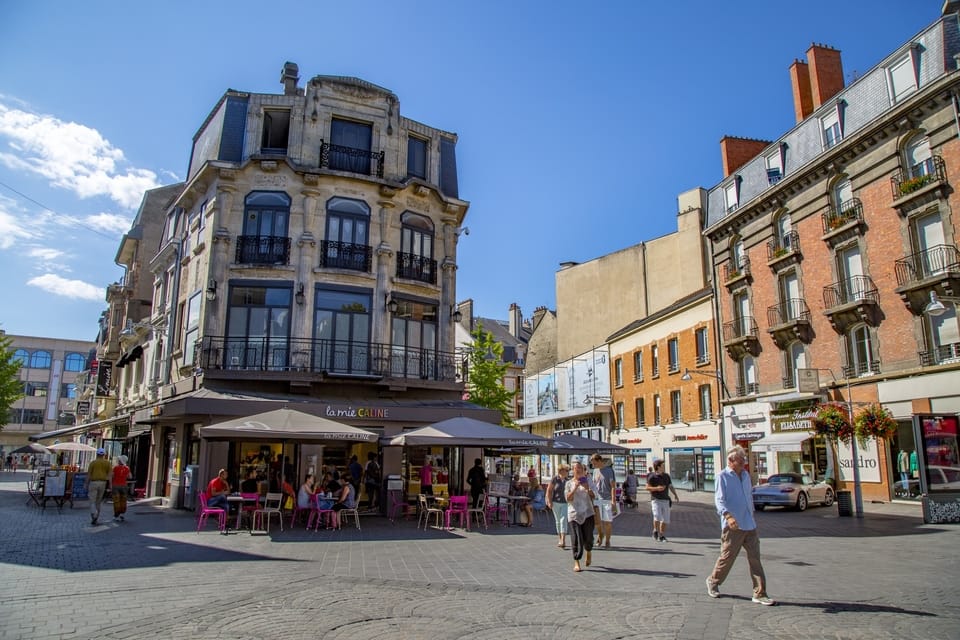 Natural Disasters  
In France, there are parts that are prone to forest fire, especially in the summer, while others face flood risks. Therefore, there could be avalanches in the mountainous area. If you intend to go there, get familiar with the current situation before embarking on your journey. Meanwhile, it is always good to contact the tourist office as they will have all information on staying safe in the city.
Muggings
Visitors are not often victims of violent crimes like muggings in Reims, as they do not often occur frequently in the city. But in the case that you are attacked, the aim of the criminals is to get away with your money. Do not resist and do not chase them. Instead, report to the police as soon as you can.
>>Also Read: What is Reims Famous For
Terrorism
This is France, terror risk is pretty high recently. In recent years, terror risks have heightened in western Europe, but that has hardly stopped people from visiting in packs every year. So when you are out, bear in mind that anything can happen anytime. The authorities do not lag in security either. They have been impressive in protecting lives and properties. So, no, do not be scared if you see heavily armed military personnel in crowded areas.
Scams
Scammers operate in Reims too, like in any other place that attracts tourists from different parts of the world. When you go shopping for food or clothes, check your change. And when you visit bars for drinks, ensure that you do not take more than you will need. There have been cases of visitors getting drunk and losing their valuables to thieves.
Women Travelers' Safety
Reims is the type of city where women who are solo travelers are very safe to visit. Exploring the streets alone is a common thing, but staying out late into the night alone is not advised. Avoid deserted streets and do not walk in poorly-lit areas.
How Safe Reims Is 
You should be concerned about your safety in Reims as you would in any city in the world. We have offered some valuable techniques on averting dangers and neutralizing risks in Reims. Do not forget that carjackers can operate anywhere, even in guarded places. Therefore, be extra careful where you park and do not expose any expensive items in your car. And speaking of expensive items, avoid jewelry. If you are on vacation, it is unnecessary to attract that kind of attraction.
In addition, be careful about your passport and other essential documents. Make photocopies and leave the originals in a safe place. If you feel your hotel room is not safe enough, go to the reception and ask for a safe.
Solo female travelers need to take extra precautions, like not walking late alone in the streets. Natural disaster risks can threaten vacation plans in Reims do before going anywhere, check the weather conditions and forecasts. Ensure that you do not go out when there is the possibility of avalanches and floods happening. If you do not have the details of the tourist office, check with your hotel for weather updates.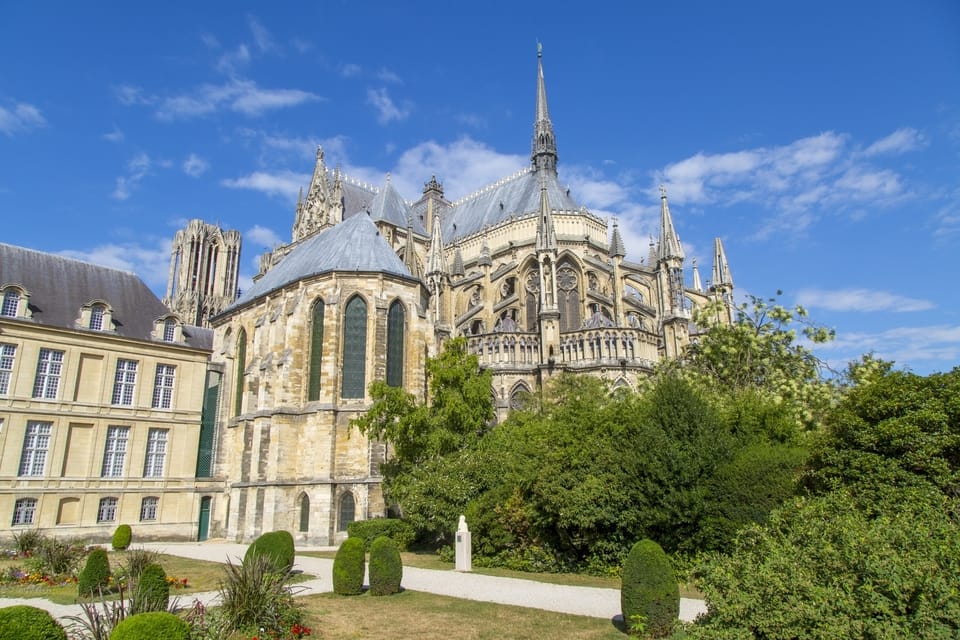 Safe Things to Do in Reims
The city has lots of fascinating museums, the Musees des Beaux Arts and the War Museum are especially good. As cracking as they are, however, their entry cost is expensive. You should visit Reims because it is safe and there is always something spectacular you can get free. The yearly festivals are a must-visit if you happen to attend during one. The Christmas Fair is a popular one where the Place d'Erlon is filled with a massive number of specialist shops where you can do your pre-Christmas shopping.
For classic car lovers, Reims is the best place to see them. When you go out, it is certain that you will see different classic cars that will catch your attention. If you are traveling with children in the summer, the traders usually set up a free, supervised corner in the Place d'Erlon. You can even find English-speaking guardians when you visit.
For a cheaper and quality time, visit the Place de la Republique on Saturday mornings to check out their market for cheese, meat, fish, and cheese at affordable prices. But try to conceal your identity as a new tourist. Prices might be higher if sellers know that you are a new tourist. If you do not want to shop, feel free to meander, and immerse yourself in the atmosphere.
The city has a lively theatre life. There is the major Theatre (Opera and Culture), La Comedie (1900s drama and film art), and La Cartonnerie (music acts, performance, and alternative). There is also the Opera Cinema that plays English movies. You can also find a free listing guide that is available in the majority of supermarkets and bars.
>>Also Read: Things To Do in Reims
Is Reims Safe? – Summary
Reims is not only special for its UNESCO World Heritage Sites or for its four Michelin-starred dining outfits. It is known to be safe and livable for tourists from different countries, colors, religions, gender, and orientation. You can walk on its streets without fearing that the environment will be hostile to you. That is why Reims deserves more than a one-day tour.