Top 10 Mouth-Watering Food Festivals in Normandy
In a region of rolling farmlands, cows grazing in pastures and family-run orchards, it's unsurprising that Normandy is renowned for its cuisine – even the region's most famous exhibit, the Bayeux Tapestry, is filled with deftly embroidered banquets. The Norman palette is defined by local produce – rich, salted butter and creamy cheeses from local dairy farms; cider fresh from the apple orchards and an impressive array of seafood.
There are few things that the French enjoy celebrating more than their cuisine, and Normans regularly don their traditional costumes and haul out the cider barrels in ode to their homegrown delicacies – a fun way for visitors to not only taste the food but to get a sense of its history. From cheese-eating and shrimp-shelling competitions to a procession of ships in honor of the mackerel harvest, here are 10 of Normandy's most unique food festivals.
>>Also Read: Normandy Travel Guide
Here Are The Best Food Festivals of Normandy, France
Festival of Norman Gastronomy, Rouen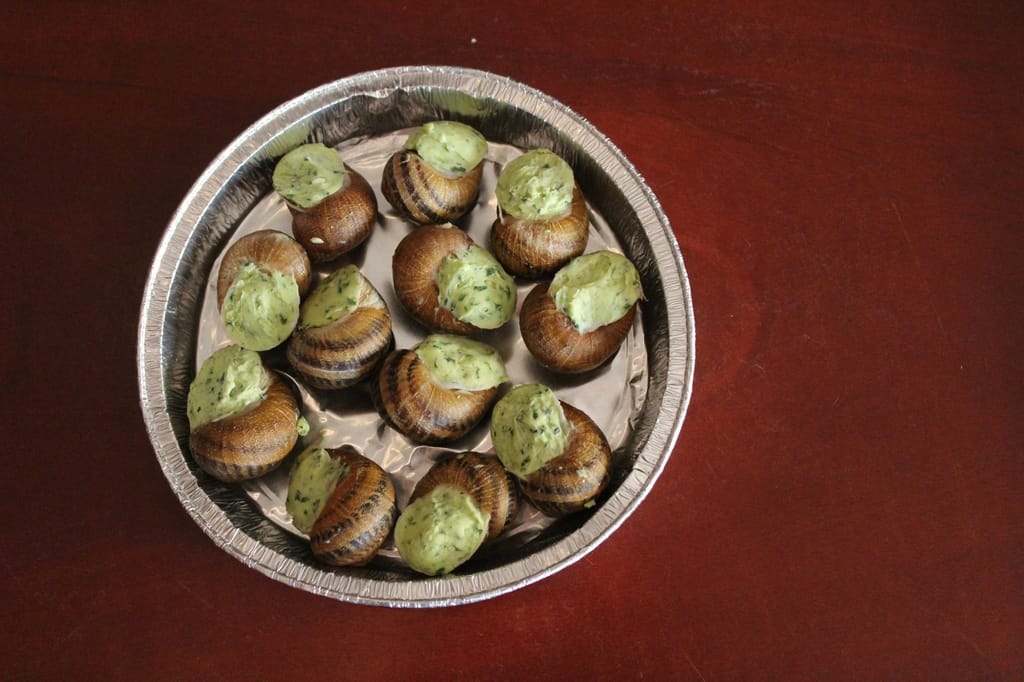 The oddly named Fête du Ventre et de la Gastronomie Normande (literally: Festival of the Stomach and Norman Gastronomy) is a great introduction to the region's historic foods, celebrating age-old culinary traditions alongside local produce. Held annually over a weekend in late October in the old market square of Rouen, the event dates back to 1935 when farmers the area and the neighboring Seine Valley would congregate in the town to feast on the best of the year's harvest.
Today, hundreds of exhibitors line the streets, many dressed in traditional costumes and accompanied by their farm animals. Watch butter and cream being whipped up by hand, marvel over curious vegetables once used in ancient recipes, sip freshly brewed cider, and enjoy cooking demonstrations. Local seafood, apples, and honey take center stage, alongside some more curious French delicacies like foie gras and stuffed snails, and they'll be plenty of free tasters available.
Also Read:
>>Is Rouen Worth Visiting?
>>What Is Rouen Famous For
>>Is Rouen Safe?
Apple Festival, Vimoutiers
The humble apple has long been a staple favorite in Normandy, with hundreds of acres of apple orchards throughout the region and a number of famed local apple varieties. Most celebrated are the acidic green apples that make Normandy's famous Cider and regional specialties Calvados, an apple brandy, or Pommeau, an apple aperitif.
A number of apple festivals take place throughout the region, but the Foire de la Pomme in Vimoutiers is one of the most popular, featuring decorative barrel-making displays, cider tasting and competitions, and a range of food and artisan stalls. Apple lovers will discover there's far more the fruit can turn its hand to than a simple apple pie – poulet au Calvados (chicken with apple-brandy sauce) is sure to be on the menu, or snack on apple fritters, apple crepes (pancakes) and a variety of creative apple breads and pastries.
Cheese Festival, Livarot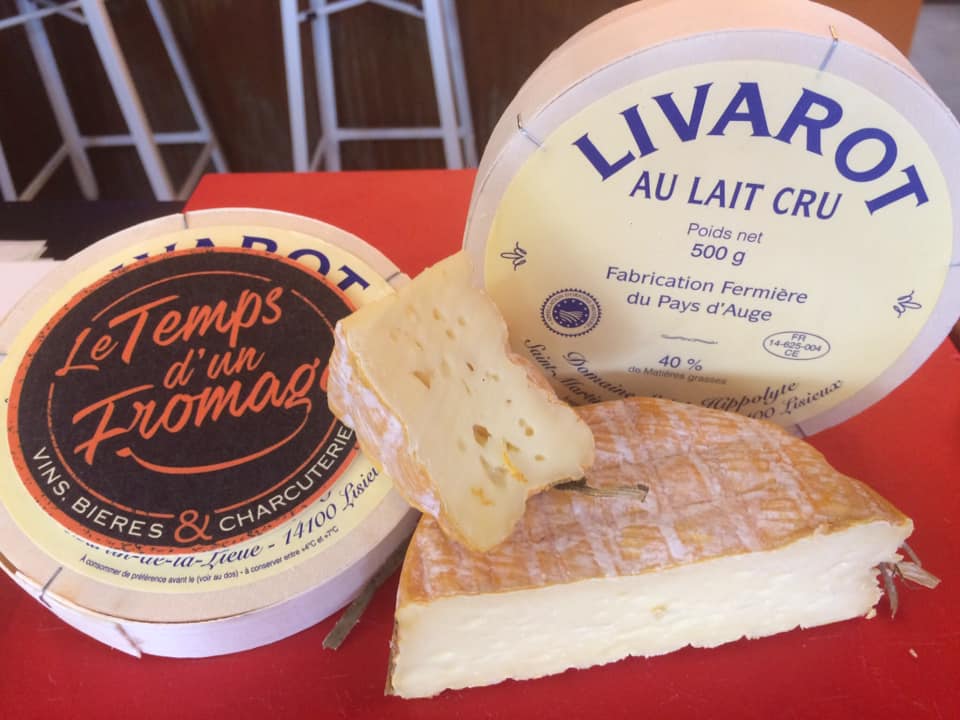 Few products remain as quintessentially French as cheese, and you'll be hard pushed to find a Frenchman who doesn't revel in the country's number 1 export. Normandy is home to a number of renowned cheeses, most famous of which is Camembert, and regional villages host several festivals devoted to local cheese.
Best of the bunch is the Foire Aux Fromage (cheese fair) held in Livarot each August. The town might be most renowned for its eponymous cheese, but they'll be a range of produce on offer – Camembert, Pont l'Evêque, the spicy Pavé d'Auge, and creamy Neufchâtel are sure to be available and look out for 'Fromage de Monsieur' created in Rouen by the aptly named Monsieur Fromage (Mr. Cheese). The big event, however, is the cheese-eating competition where hardy farmers compete to consume as much Livarot cheese as possible in a 15-minute time frame. Past winners have downed a belt-popping 2 kilos!
Shrimp Festival, Honfleur
Shrimps, or Crevettes, as they are called in French, are the food of honor at Honfleur's annual Fête de la Crevette held each fall. Get your hands dirty by joining in the shrimp peeling competitions; explore the ancient fishing vessels moored along the banks of the Vieux Bassin Honfleur harbor; enjoy seafood cooking demonstrations and sample a variety of shrimp-themed dishes to the tune of local musicians. Be sure to try the famous 'little gray' shrimps, too – a regional favorite.
Honey Festival, Clères
The botanical and zoological gardens of Parc de Clères host an annual Fête du Miel (Honey Festival) where visitors can get up close with the bumblebees in the park's apiary. Held in March, the festival aims to not only educate guests on the art and science of beekeeping but to allow hands-on experience with the beehives, honeycomb collecting, and honey making. If you prefer to steer clear of the bees themselves, you can take a honey cooking class or head for the sample stalls instead, where you can purchase a range of homegrown honey products and taste a variety of honey-infused treats.
Herring and Scallop Festival, Dieppe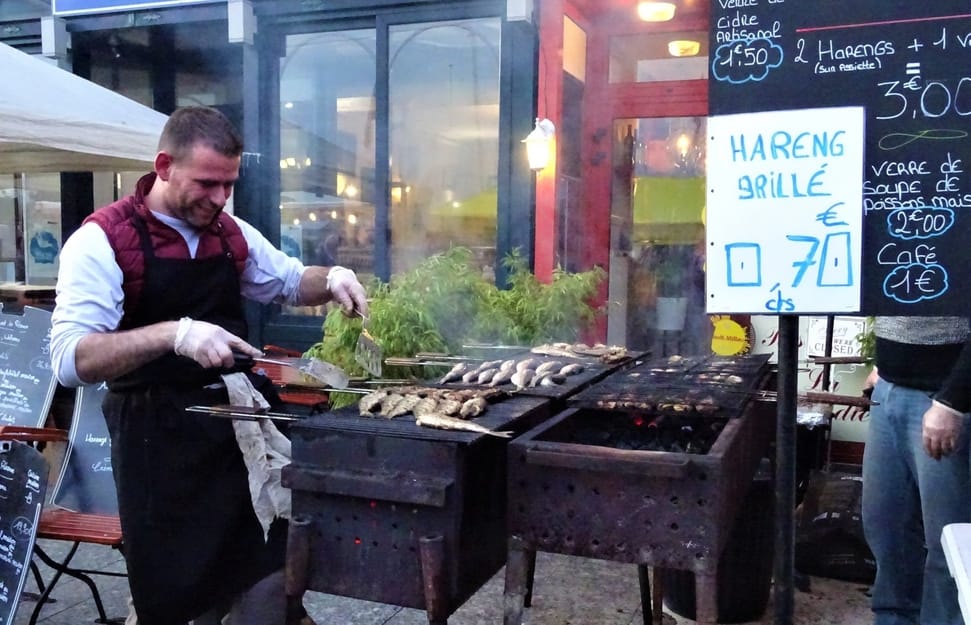 Dieppe's annual Foire aux Harengs et de la Coquille Saint-Jacques (Herring and Scallop Fair) is held on the last weekend of November, attended by crowds of 100,000. In ode to the region's 'red label' scallops (designating the highest quality in French food), the fair offers an incredible assortment of seafood cooked up creative marinades and quirky spice blends. Explore the exquisite boats displayed in the harbor, watch cooking demonstrations, and buy paper cupfuls of smoked herrings to munch on while you enjoy the live entertainment.
>>Also Read: Going To The Herring Festival in Dieppe
Festival of Ancient Cider Making, Orne
You can't visit Normandy without at least a sip of the famous local beverage – cider has been produced in the region since the 1600s, and it's renowned as the best in the country. It's the ancient art of cider making that's celebrated at the Fête du Cidre à l'Ancienne each November, offering a fascinating glimpse into historical production methods. Local farmers get in the spirit with traditional dress, and a number of ancient machines are resurrected for the festival.
An enormous ancient apple press and an 18thcentury wooden gadage (horse-driven mill) take center stage, producing fresh apple juice throughout the day. Visitors can also learn how to distill cider into Calvados apple brandy, taste a range of flavored and hot ciders; sample regional foods, and enjoy plenty of street entertainment from traditional dancers to live music.
Black Pudding Fair, Mortagne-au-Perche
A sausage made from blood, fat, and onions might not be cause for celebration for the weak of stomach (or vegetarians for that matter), but lovers of black pudding flock to this fair, where the prestigious 'International Black Pudding Championships' have been held since 1963. La Foire au Boudin is held each March, drawing hundreds of butchers from all over Europe to compete for the title of the 'best pudding' – a much-coveted accolade amongst those in the know.
Today's 3-day event sells over 5km of black pudding, in an unbelievable array of varieties – raw onion and black brandy pudding, black pudding packed with raisins, prune and apple black pudding and even a chocolate black pudding were all on last year's menu.
Carrot Festival, Créances
Vegetarians choosing to avoid the Black Pudding Fair might prefer the distinctly less grisly Carrot Festival (Fete de la Carotte), held yearly on the second Saturday of August in the small town of Créances, supposedly the producer of the 'finest carrots in France'. A small celebration in comparison to some of the region's other festivals, the event is none-the-less unique, featuring vegetable displays and competitions, a cooking competition, live music, and a parade of carrot growers.
Mackerel Festival, Trouville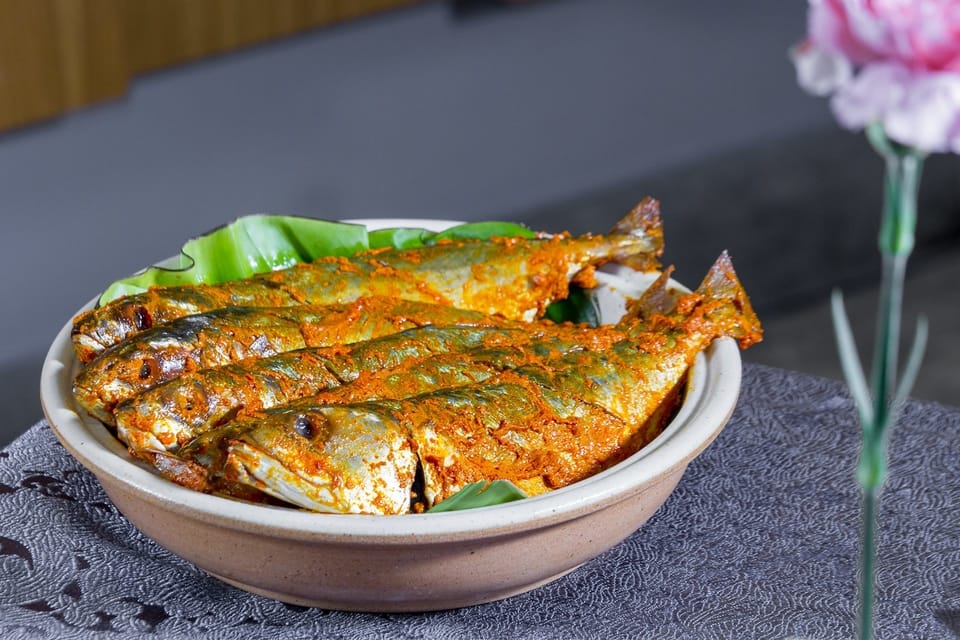 For a peek into the hearts and minds of Norman sailors, head out to the diminutive fisherman village of Trouville for the annual Fête de la Mer et du Maquereau (Sea and Mackerel Festival). Held each July to celebrate the seafood harvest, the weekend festival revolves around the traditional blessing of the boats and sailors, decorating the vessels with flowers as they sail through the harbor.
A mass of seafood tasters (make sure you sample the region's famous grilled mackerel), stalls selling sea-related crafts, local choirs singing sea shanties, and a memorial for those who've died at sea, all provide interest, but to really get into the spirit, join the fishermen on their boats on the final day and help bring in the season's first catch of Mackerel.