10 Best Foods You Should Try in the South of France
France and gastronomy are a combination which is famous worldwide. You'll already be familiar with coq au vin, boeuf bourguignon, and even the croissant, but what if you're heading further South? What are the essential dishes which you just can't miss out on when you are visiting the South of France and the french riviera?
The South of France has a fantastic mix of sun and sea, so you can be sure that there will be some amazing seafood combined with freshly picked vegetables overflowing with goodness.
We've narrowed down our favorites to a top ten, so be prepared to start feeling hungry!
Bouillabaisse
This fish stew is prepared well in advance of serving to allow all the flavors of the fish to develop within the stock. This is a dish with humble beginnings because it was often made with bony fish, which wasn't always a top seller in the markets. So, the fisherman would use it up by slowly cooking it to form a stew. 
The bouillabaisse is traditionally made with three different types of fish, though you might find modern versions also have mussels and even lobster added in. It's served with grilled slices of bread smothered with a thick sauce called a rouille, made from olive oil, garlic, saffron, and cayenne pepper.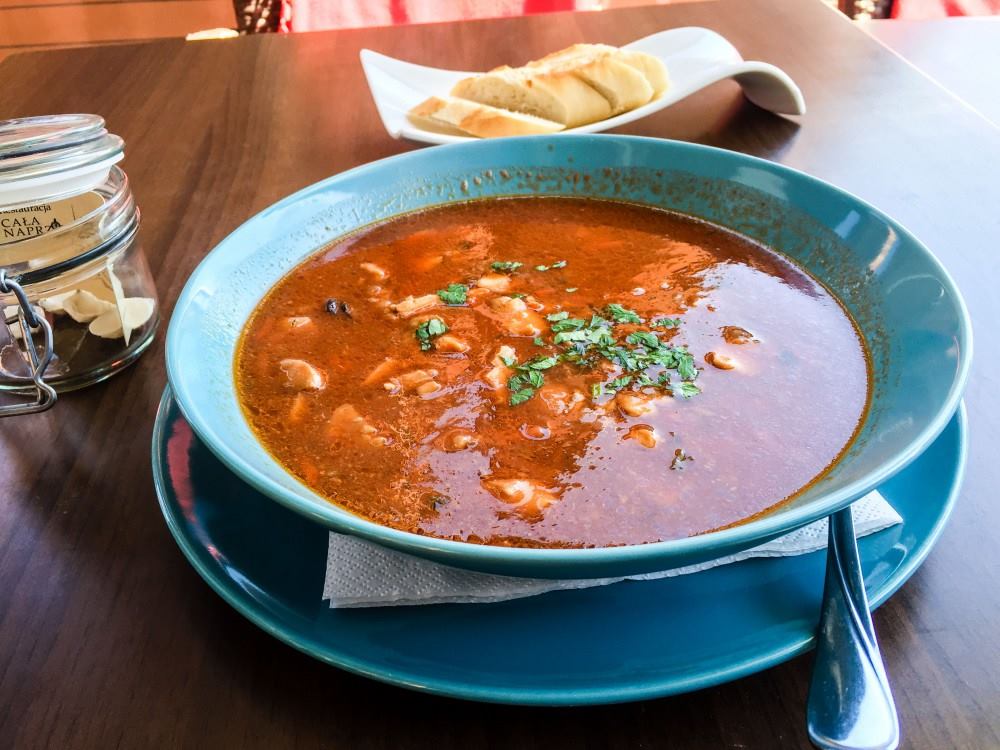 >>Also Read: Most Famous Foods in France Worth Trying
Tarte Tropézienne
If it's good enough for Brigitte Bardot, then it's good enough for us! Said to be the actress's favorite sweet treat, the Tarte Tropézienne is named in recognition of the town where it was invented, the French Riviera town of Saint Tropez.
Now, if you're expecting a tarte with pastry, you might be a little surprised when this one arrives at your table. That's because the Tarte Tropézienne is actually a buttery brioche which is sliced in half and then filled with a delectable orange blossom and vanilla creme patisserie, and whipped cream. While too many of these may not be helpful to your waistline, they are a perfect indulgent holiday treat!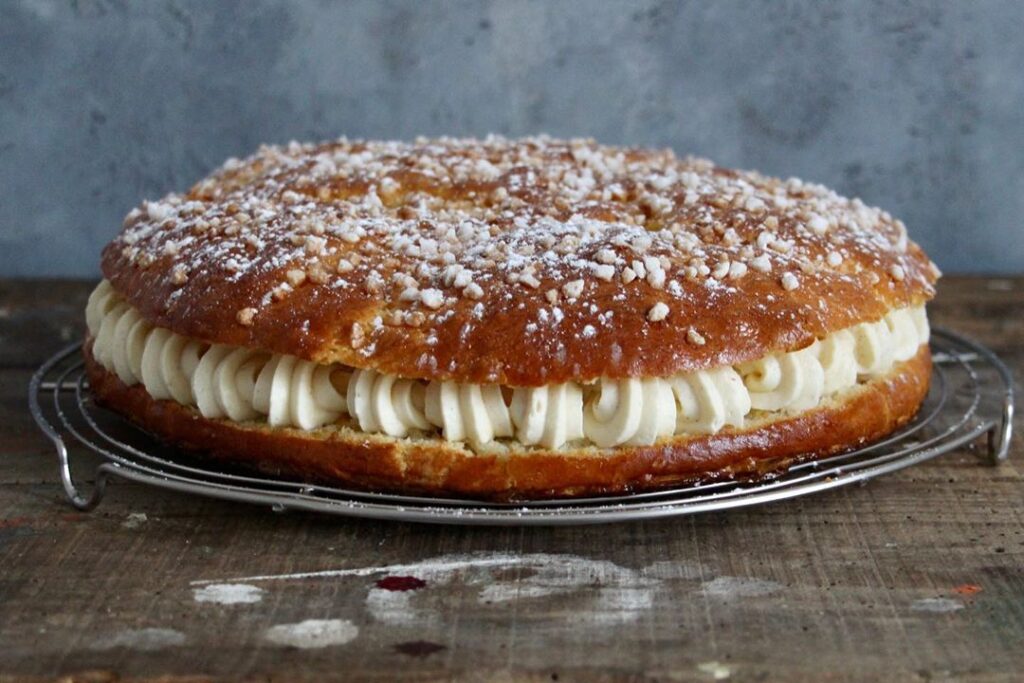 >>Also Read: Weirdest French Foods Worth Trying
Pieds Paquets
This might be one for those of you who are a little more adventurous in your food choices. That's because the direct translation of Pieds Paquets is 'feet packet', which means stewed lambs' feet and tripe. This dish, a common feature of menus in the South East of France, is made by slowly simmering the two key meaty ingredients in a white wine sauce alongside parsley, garlic, and onions.
A slow seven-hour cook means that the stew is full of incredibly tender meat chunks, and if you can forget for a moment precisely what you're eating, we know you're going to love it.
Fougasse
You might be wondering why fougasse is on this list as it's found all over France. Well, it is but in Provence, they take it to a whole other level. Imagine a delicious white flatbread that already sounds amazing with its crisp crust and a spongy, just ever so slightly chewy center. 
Now take it to the Provence level by stuffing it to overflowing with olives, cheese, and anchovies. It should come as no surprise that it's earned the nickname of the Provence Pizza. 
Pan Bagnat
If you're craving something a little more uncomplicated but equally tasty, then a Pan Bagnat might be a good choice. A direct translation from the Provençal dialect of Niçard gives you 'wet bread', and that's a not bad description though it provides no hint to its delicious flavor. That's because this circular wheat bread is filled with the ingredients of a Salade Niçoise along with balsamic vinegar.
If you're not familiar with Salade Niçoise, think anchovies, along with black olives and tender green beans. Then add in tomatoes, hard-boiled eggs, and lettuce.
Brandade
Originating in the town of Nîmes, the salt code puree known as Brandade is made with aioli sauce and served with a salad and garlic toast. That sounds like a pretty simple combination, but this is one of those dishes which needs an expert touch to achieve perfection.
The name for this dish comes from the Provençal word 'brandado', which means 'things stirred', and that's a very fitting description because to get a silky-smooth texture, it needs a prolonged stirring of all the ingredients. 
Languedoc Roussillon Cassoulet
This historical region of France stretches from Provence right through to the Pyrenees Mountains and then to the border with Spain. The Cassoulet is one of the best-known dishes from this area, and it's an excellent choice for a cold winter's day. 
Made with haricot beans along with mutton, pork, or sausages, it's seasoned with garlic, thyme, and parsley. Then it's left to slowly cook in an earthenware pot for the seasoning to marinate the chef's choice of meat. Don't be offended if offered heated up leftovers; the Cassoulet develops in taste over time and just gets better the second time around!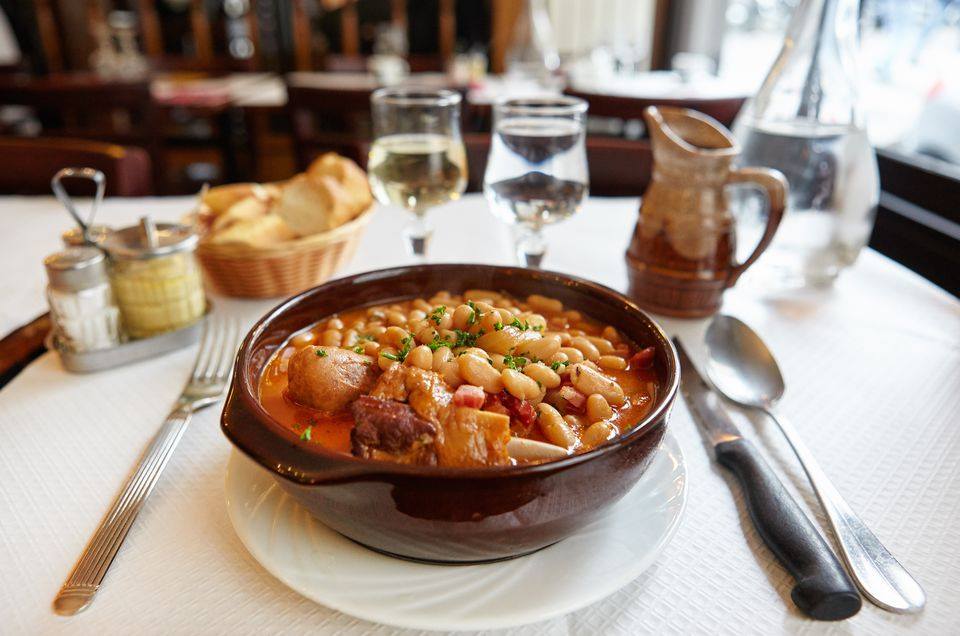 >>Also Read: Where To Eat The Best Croissant In Paris
Crème Catalane Dessert
When you really want dessert, but a traditional Crème Brûlée is a little too heavy, then the Crème Catalane could be the very next best thing. This is another favorite from the Languedoc region, and it's a light dessert made from milk rather than heavy cream. Flavored with a hint of orange or lemon zest combined with some cinnamon, it's then topped with a thin and crisp layer of caramel.
Although this dessert requires no cooking and is set by being chilled, it's often served warm so that the caramel is just about melted. 
Pissaladière
Looking for food on the go? Pissaladière could be the answer. Imagine a cross between an onion tart and a pizza, and you're going to be on the right lines. The Pissaladière gets its name from the anchovy paste called pissala, which is smothered all over the thick base; it's then covered with sweet, caramelized onions and olives to make the perfect snack.
You'll find Pissaladière across France, but we guarantee that it won't be as tasty as those from its home regions in the South.
Ratatouille
If you've ever tried this dish and been put off by a sloppy goo of chopped veg, do give it another go when on your trip to France. Made with simple ingredients including aubergine, peppers, and courgettes, its absence of any meat meant that it became known as a dish for poor people. But when it's cooked with skill and a carefully selected mix of herbs, it transforms into a warming meal that bursts with flavor.
Served with chunks of freshly cooked bread, we can't think of anything more perfect to experience the true taste of France.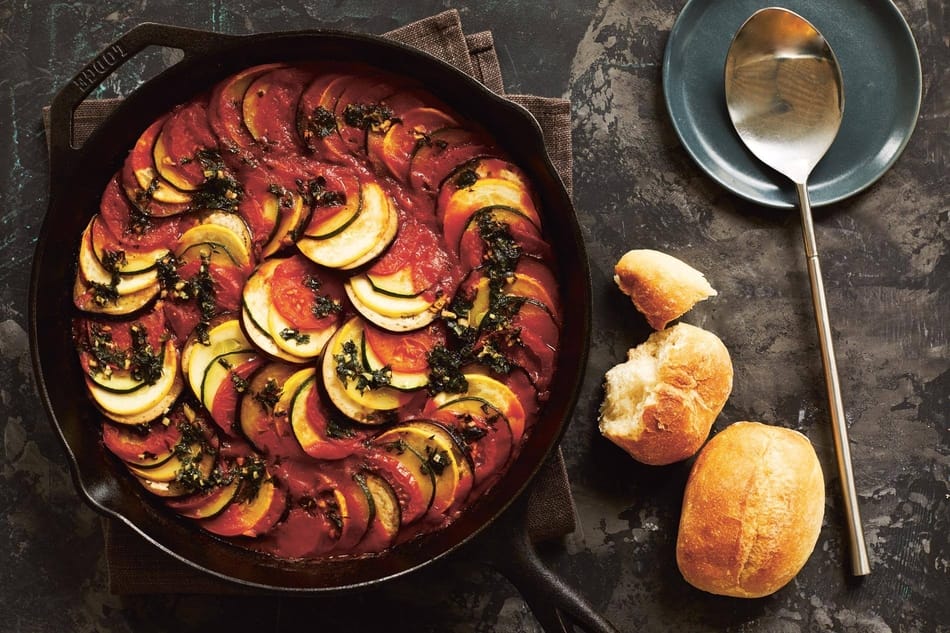 >>Also Read: Food Guide to Strasbourg
Daube Provençale
This traditional beef stew is made with the cheaper cuts of meat which means slow cooking to ensure it's perfectly tender. The meat is cooked with vegetables, garlic, and a range of herbs, along with red wine and beef stock.
The stewing is done in a terracotta pot known as a daubière. Water is poured into its concave lid, which adds to the moisture of the dish. The sauce from the Daube Provençale is traditionally served as a starter along with a flat macaroni pasta called macaronade, and the slow-cooked meat is then served as the main course.