Things To Do In Paris With A Dog
For pet lovers and avid travelers, dogs matter too. Considering many big cities not-so-friendliness to animals in public places, it is refreshing to know that traveling to Paris with a dog is not just a possibility, but fun as well. Scattered throughout the city, there are few dog-friendly places where owners can relax and have fun in the company of their pets.
In many places in the world, dogs are widely prohibited in public spaces, and they have a strict 'poop pick-up' policy that allows owners to carry poop-bags with them every time. Failure to comply will attract fines.
In the French capital, such laws are not enforced as you will see owners taking advantage of this with dog-poop lying about. But you might want to do better by taking care of the waste your dog leaves when you are out.
Public transport is a good and affordable way to get around the city with your dog. But mobility can be an issue if you are not properly prepared. Small dogs can be carried in a box with a maximum size of 45 cm or a basket that can travel free of charge, especially on the RER trains, metro, buses, and tramway in the city.
The same goes for larger dogs, but they have to be on a leash and muzzle, and you will need to buy a reduced rate ticket for the dog. Meanwhile, visually impaired people and other differently-abled persons can take public transport at no cost.
Here The Best Things To Do In The French Capital With A Dog:
Visit the Buttes Chaumont Park
Dogs are not entirely allowed to roam freely through parks in the city. But some major public parks that have provisions for the pets and their owners. The south end of the Luxembourg Gardens and the north end of the Tuileries, for example, have dog enclosure spots that can be reached from the street.
Champ de Mars close to the Eiffel Tower allows dogs except on the grass, and since the whole of the park is made of grass, the instruction is rather funny. Meanwhile, Buttes Chaumont Park is the only park in the capital where dogs are welcome as humans.
It is located in the 19th arrondissement and also the most beautiful park in the city, according to many, featuring ancient ruins and a waterfall that forges a strong ambiance. Dogs are allowed to roam freely without leashes, and the park is opened 24 hours to the public.
Take a walk at Jardin du Luxembourg
This place is one of the most visited parks in the city. It is also the largest garden you will find on the left bank of the capital. Jardin du Luxembourg is dog-friendly on its east side, and every time you visit, you are bound to meet friendly families and tourists to spend time with.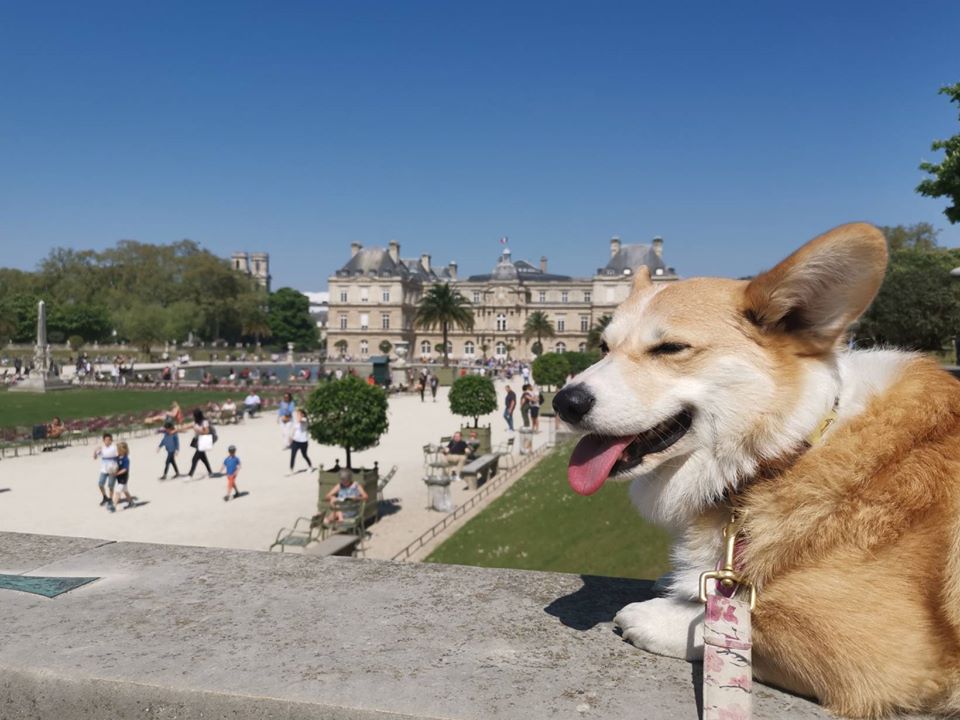 Also Read: Best Pet-Friendly Parks In Paris
Boise de Vincennes and Boulogne 
Both gardens are great pet-friendly places to go in Paris. Bois de Boulogne is situated in the 16th arrondissement close to the Eiffel Tower. It is a wooded reserve that affords you and your dog the chance to walk along stunning pathways and a small river.
Bois de Vincennes is situated close to the 12th arrondissement border. Though it is far from the city center, the neighborhood provides a huge pert friendly area for dogs to run around.
Grab a bite at L'Espirit du 12éme 
This place is a breakfast, lunch, and dinner spot in Bercy Village (the south of the city). Here dogs are allowed to walk through the outdoor mall. You might also like to know that they host dog owners brunch every Sunday between 12:30 pm and 3:00 pm.
During the brunch, dogs are allowed to join their owners and eat together for free inside the restaurant. This is quite some experience because this place is often considered a trendy and upmarket establishment.
But the fun does not come cheap. You might spend close to 50 euros and even more if you calculate alcohol. Ensure you book ahead if you are interested as seats get filled up in a short time. L'Espirit du 12éme is located at 1 Rue de Libourne, 75012 Paris.
Stay at L'Hôtel 
In Paris, hotels are more pet-friendly than public parks. There are many in the city that will be happy to have you and your pets but at a reasonable fee (not all of them charge for this). There are interesting exceptions, though. Some hotels allow dogs in specific suites or rooms, so ensure you check with the hotel before booking.
The L'Hôtel in Paris is a popular spot, especially to Parisians. This place is very dog-friendly and is located in a very central area in the 6th arrondissement. Iconic attractions like the Louvre Museum and the Notre Dame are not far. Just like the Luxembourg Garden, L'Hôtel in Paris only has a little area for dogs.
Take in the views from Champs de Mars
Dogs are allowed at Champs de Mars, which offers breathtaking views of the Eiffel Tower over your favorite snacks. Your dog can also play around in the area, but the authority does not want dogs to reach the grass.
Visit the Park of the Palace of Versailles
At the Versailles Palace Gardens, dogs are often welcome. This place is not just beautiful and well managed; it also offers dog-friendly big spaces at no cost. Cherish the comfort and quiet of this place, and you will always want to come back for more.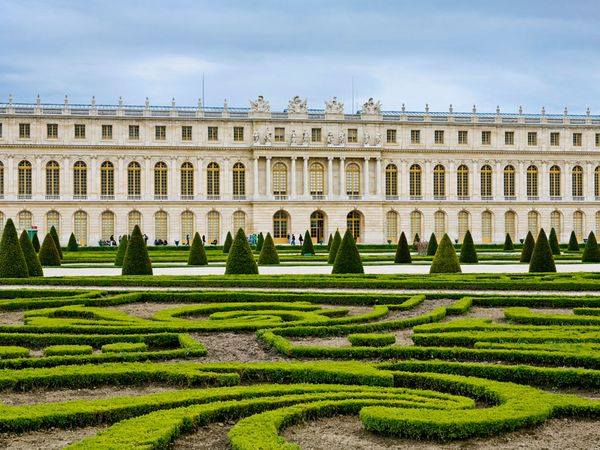 Hop in on the Double-decker sightseeing bus
If you are asking whether dogs are allowed in the popular double-decker sightseeing buses, yes, they are! You should try this with your dog when you visit Paris because the bus will reach many tourist attractions in the city. It is great to enjoy the city views in the comfort of your seat in the company of your pet.
See the architecture at Saint Rita Church
The Saint Rita Church might be the only worshiping place in the country that is pet-friendly. Once a year, the church opens its door to bless animals. The likes of boars and zebras have been there among the 600 animals that attend the mass yearly. But just recently, the Saint Rita Church was sold for property development by the landlord to the displeasure of many worshippers and pet owners. Search back, they might have a new site now.
Relax at Montorgueil District 
This place is popular for having food and a vibrant atmosphere. The area is massive and also has many gorgeous little streets that will charm you. Your dog can also enjoy the tasty food served here.
Stay at Hôtel de Crillon
Like many hotels in Paris, Hôtel de Crillon is pet-friendly. It is situated in the 8th arrondissement in the center of the city. Not all rooms are pet-friendly, though, but if you happen to stay in one, your dog might end up getting better service than you would. There is a separate bed for dogs, and there are toys too. Another interesting thing is that you can order a room service meal for your dog, made by a two-star Michelin chef.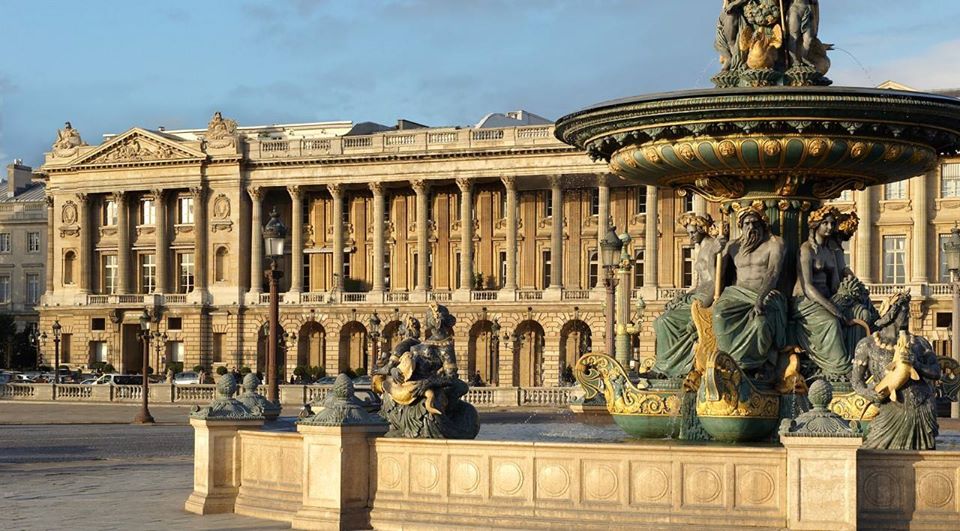 Also Read: Best Pet-Friendly Hotels in Paris
Order a Pizza From the Pink Flamingo 
Ensure you visit here when you are in Paris with your dog. In this restaurant, you can sit wherever you please with your dog along the dog-friendly Canal Saint Martin with the balloon Pink Flamingo will give you after placing an order. Then sit back and enjoy the view over the food with your dog. No one will challenge you for having a dog here.
Things To Do In Paris With A Dog – Summary
Dogs are a great companion, even on the go. Just prepare to deal with the poops when you are out with your pet in Paris. Also, do not forget your hotel is pet-friendly, too, and in case it is expensive for you, Airbnbs usually allow pets. Taking on Paris with a dog might even be the best way to feel the city for you differently.