Best Night Clubs In Paris for Students
For locals and holidaymakers, clubbing is one of the numerous ways to get their groove on in the best night clubs in Paris. Students are not left out, too; as the best night clubs in Paris offer a soothing escape from the busy schedules of classes and learning. They set out in the evening or night to dance away, through the night, their anxieties, and worries. That is for those who have grasped the millennial understanding that sometimes, clubbing and fun can be what lies between hard work and good grades.
Here Are Some Of The Best Night Clubs In Paris For Students:
Zéro Zéro
By day, Zéro Zéro is a café with free Wi-Fi. Αt night, it magically transforms into a nightclub with loudspeakers and DJ decks. This place is usually crammed with partiers, mostly young, who go into the night searching for fun on the dance floor.
Zero Zero is fun and sweaty on the small dance floor where students in leather jackets rock that vibe to the sound of music playing. The cocktails and beers are cheap here. Also, you might also want to visit in their happy hour (6:30 pm -8:00 pm). It is located at 89 Rue Amelot, 75011, Paris.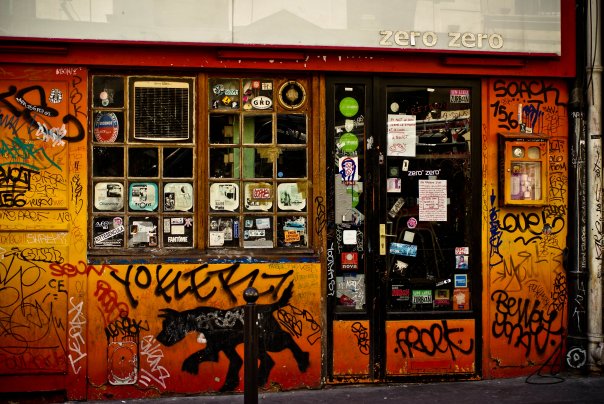 Garage
This is a nightclub with a big disco ball and is a regular fixture that attracts popular people from across the city. With an impressive DJ behind the steel and loud sound system, you can be sure to be in the mood once the party gets goings. If you visit in the summer, there is are special Sunday night roller disco parties where one can hire skate and rollerblades to the night's themed sounds. It is situated at 8 Rue La Place, 75005 Paris.
Also Read: Best Student Bars In Paris
Chez Moune
Having mirrored and tiled walls, and low ceilings, and a unique 30s-Esque décor, this clubhouse is primed for the fashion-conscious Parisians and high-spirited students. DJs usually spin electro-rock sounds and beats at Chez Moune. Contrary to what subsists with most nightclubs in Paris, this one is absolutely free. Therefore, expect long queues and big crowds when you visit late. It is located at 54 Rue Jean-Baptiste Pigalle, 75009 Paris.
Le Truskel 
Combining the ambiance of a small club with a traditional Celtic pub-style, Le Truskel is located in the Grands Boulevards area, and it features punk music, electro-pop, and indie music well mixed by popular DJs and musicians till 6 in the morning. Cozy and full, with a majority of English-speaking dancers, Le Truskel also serves as the hotspot for parties after show. It is located at 12 Rue Fetdeau, 75002.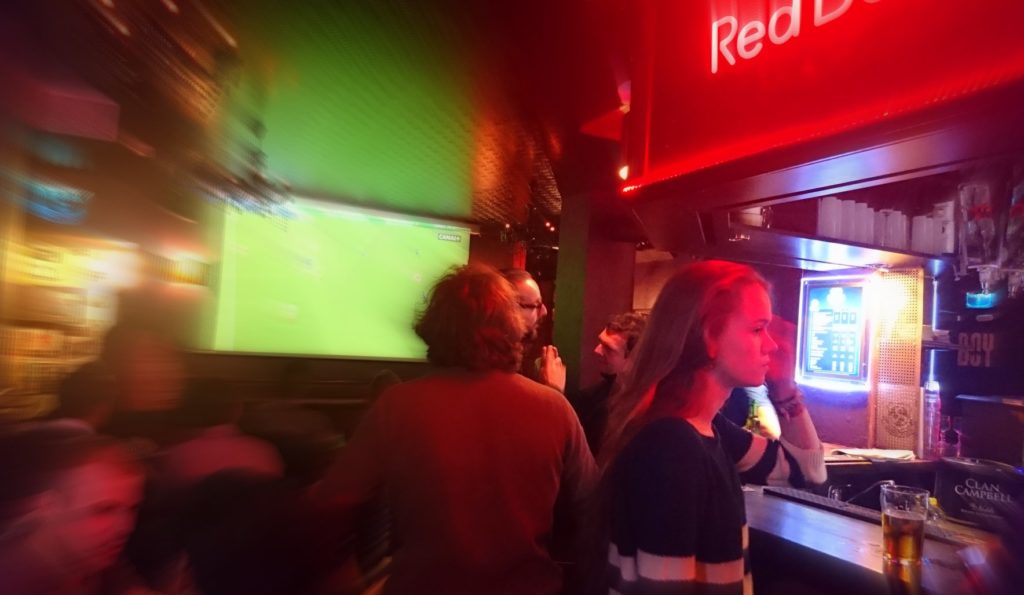 Rex Club
This clubhouse has sunken dance floors and a global crowd, usually in search of a mood-lifting experience. The Rex Club is frequented by tourists and students alike. The music at the clubhouse is often a bass-heavy house and electronica, while the partiers do not start coming in until the closure of the metro.
As a protip, the bouncers at Rex Club are known to be grouchy and temperamental at times, so dress the part (do not wear t-shirts and jeans) and stay in the queue when you should. Rex Club is located at 5 Boulevard Poissonniere, 75002 Paris.
Showcase
Situated below the iconic Pont Alexandre III, Showcase may be the only club you have ever visited that is set under a bridge. With champagne bottles nearby, live bands rocking the stage, and magnificent views of the Seine River facing you at night, there is much to enjoy here. It is located at 1910 Port des Champs-Elysees, 75008, Paris.
La Bellevilloise
Proceeding to the much solid northeast, La Bellevilloise will be a delight for any student partier. The place used to be the home to the city's first workers' cooperative, now it features dance floors and a restaurant. Often times, the club hosts DJs and bands to keep people in the mood.
At the downstairs level, an 80's theme night is often hosted while one can observe a short break on the upstairs lounge. This lounge also has a nice terrace. If you do not like sweat and faint fogs of patchouli, avoid La Bellevilloise. It is located at 19-21, Rue Boyer, in the 20th district.
Favela Chic
As you might have guessed from the name, this place has a Brazilian favela themed décor. Favela Chic is popular among the city's most eclectic musical options. For those who want to go out to dance with the expectation of having a range of options from rap, R&B, hip-hop, funk to reggaeton, here is the place to be.
The ambiance is well blended with people of all ages. You can also savor one of their delicacies in the restaurant before the club comes alive.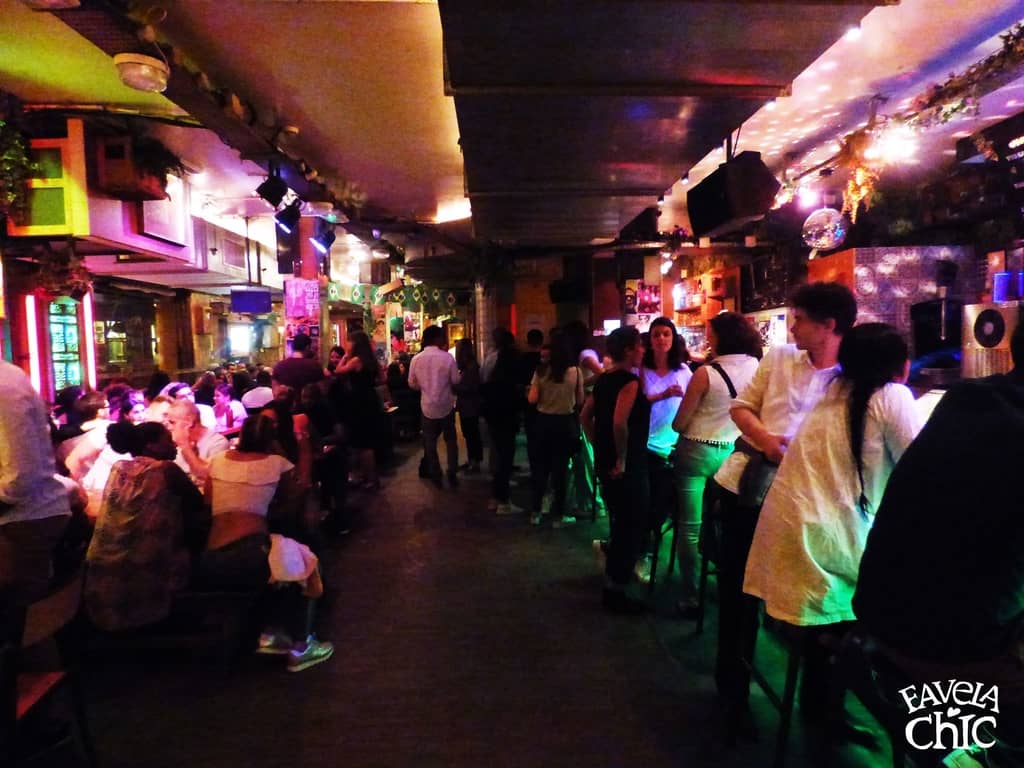 Le Rouge Pigalle
Le Rouge Pigalle has different themes every night, but you can check with them to be updated. The club is located in a chic and popular nightlife district, the Pigalle area. By 2:00 am, this place is already crammed with partiers comprising of locals, students, and tourists. The ceilings and walls are also adorned with a rich history. It is located at 77 Rue Jean-Baptiste Pigalle, 75009 Paris.
Bizz'art
Along the canal, Saint Martin is a dynamic space with a restaurant and concert area. This place is home to the funk and soul scene in the capital, and you can even find reggaeton here on Saturdays. You can check for schedules before visiting. It is located at 167 Quai de Valmy, 75010, Paris.
Wanderlust
Long strips but rooftop along the Seine River is what this place has to offer at night. You can choose to dance and party outside in the summertime or do that inside in the wintertime. Wanderlust is located at 32 Quai d'Austerlitz, 75013 Paris.
La Rotonde
Dubbed the 'small club'- because of its small space, La Rotonde is situated in a big multi-usage space with much outdoor seating and is located in the 19th district along the canal. The place also has a vibrant restaurant. In the day, they sometimes host food festivals and plant sales, and at night, it is totally transformed into a partier's paradise. It is located at 6-8 Place de la Bataille de Stalingrad, 75019 Paris.
Best Night Clubs In Paris for Students – Summary
These clubs are some of the places students can escape the busy and serious life of academics to wind down and meet new people. Some of the clubs are free but provide some of the most active night scenes in the capital. Some also offer incredible views of the city's iconic monuments. Who said students can't have fun in Paris?
Do you know any other night clubs in Paris that you think are the best? Leave your comments below.