Most Glamorous Casinos in France
France is one of the most glamorous countries globally due to its rich heritage, general atmosphere, culture, and more. Of course, you will likely be aware of this already. A part of what adds to France's glamour is its hundred of Casinos, each with its own style and pull. This article will go over some of the most glamorous ones you should visit when you're next planning on a trip.
Reasons To Gamble
When it comes to gambling, there could be a few reasons you want to get involved. All in all, people are motivated to gamble largely due to the social aspect. Especially with modern gambling, which can be either online or in person. The modern consumer wants to feel a part of something bigger, allowing them to gamble while talking and interacting and feeling like they are not alone.
Of course, it won't just be for the social aspect. People gamble because they like the excitement and the adrenaline that comes with it. The thrill here is not only contained to how you feel but also because it includes the chance to win money. This is a human goal that everyone wants, to be able to not worry about money. With all this said, it is essential that you gamble responsibly and never gamble on what you can't afford to lose. Treat gambling as a hobby or something for fun rather than a career. 
Casino de Monte-Carlo – Monaco
Let's start off with perhaps one of the most famous casinos in France and the world. Of course, the Monte-Carlo Casino of Monaco is located in Monaco. While you may think this is cheating, as it is not technically a part of France, it is still worth shouting about. Monte Carlo itself is situated at the base of the Maritime Alps along the French Riviera, known as a city-state.
The language spoken here is French, with some Italian, but the city-state itself forms an enclave within France. If you're planning on visiting France to hit up the casinos, you should also stop by Monte Carlo on the south coast.
This iconic casino was opened in 1863 and boasts hundreds of different gambling machines and traditional tables. Games available here include both English and European roulette and some classic poker. Not only does this casino have all the games you'd ever want to play, but it also has stunning views of the sea from terraces. You can enjoy some French and Italian cuisine here and take in a cocktail as you play. 
There is a small entrance fee for this casino, which also requires you to provide a valid ID. Before jetting off to Monaco, you should ensure you know how to play casino games. You don't want to get all the way to Monaco just to realize that you don't know how a slot game works. For giving it a go before setting off, you should visit Online Casinos so that you can compare different online casinos and play different games, all while enjoying unique sign-up bonuses. You can plan your Monte-Carlo visit once you feel ready to play in person.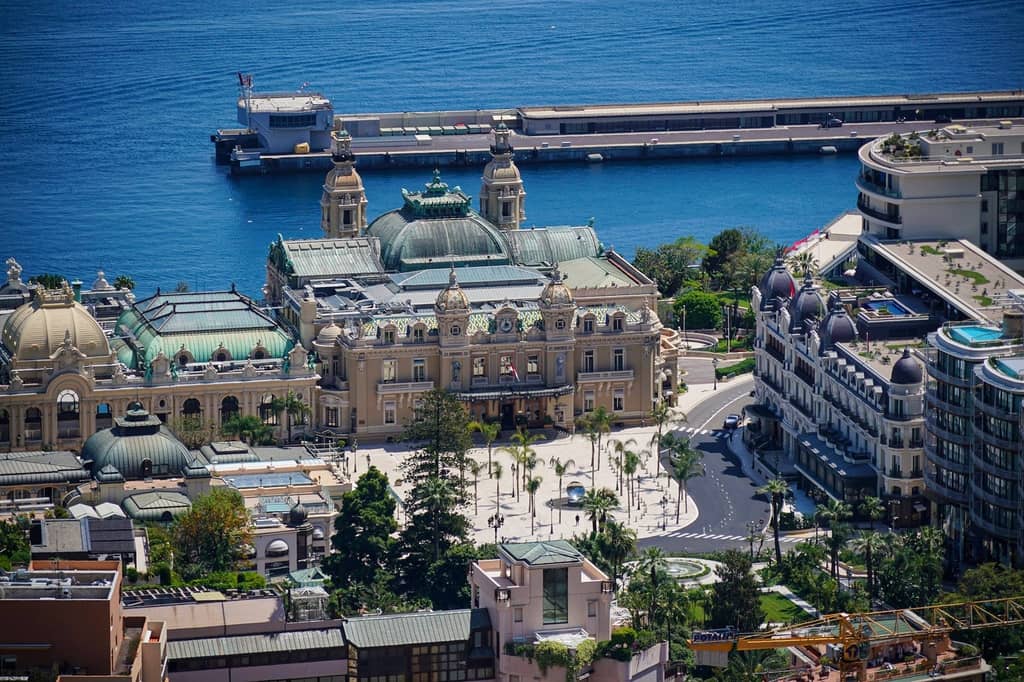 >>Also Read: What is Monaco Famous For
Casino Du Palais De La Méditerranée – Nice, France
Taking the focus back to mainland France, visiting The Palais De La Méditerranée Casino in Nice may be worth your time. Opening its doors back in 1929, this casino kept the traditions of luxury and festivities during the interwar years. The concept of this casino was requested by American billionaires Frank and Florence Gould, before being designed by architect brothers Charles and Marcel Dalmas.
This casino can be located in the heart of the Promenade Des Anglais, one of the city's most important attractions. It reaches over seven kilometers and is a must-stop place to visit for those heading to nice.
This casino is also a hotel complex, containing over 187 different rooms and twelve suites, reaching over nine different floors. You will be able to eat and drink here, and even hire out a conference room. This makes it the perfect place to stay when visiting Nice, as you will have everything you need within this one complex.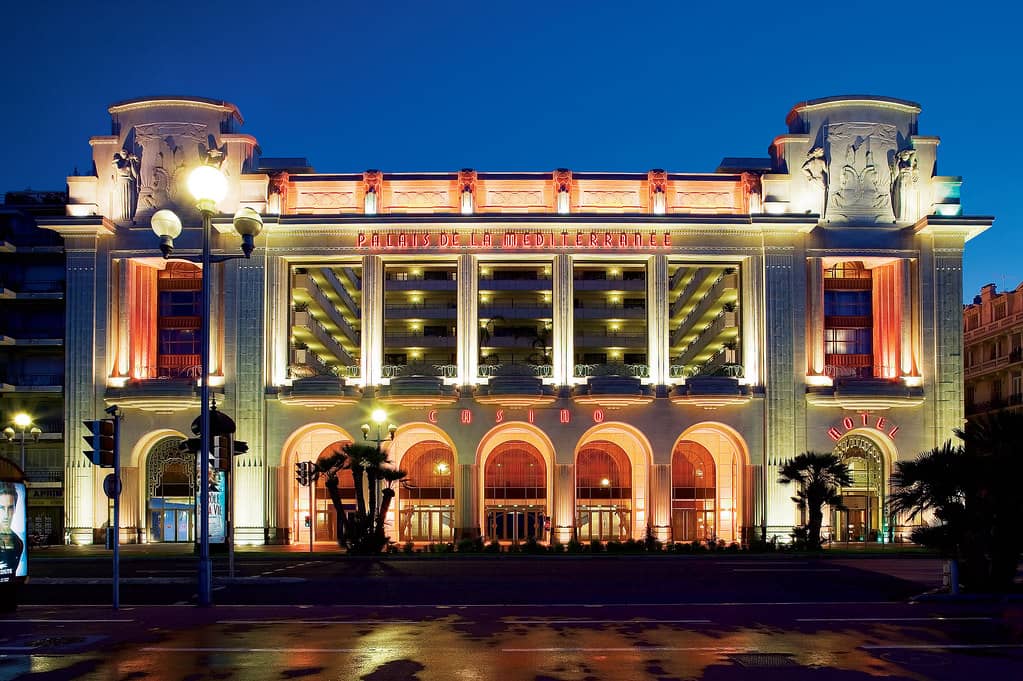 >>Also Read: Is Nice, France Worth Visiting?
Trouville Casino – Trouville-sur-Mer, France
A slightly older casino, also known as the Casino Barriere Trouville, can be found in the north of France. This casino can be found near the beaches, overlooking the sea, built to be inspired by the colonial city of Louisiana. Right now, there are over 200 different slot machines located within the casino, with all the classic table games such as blackjack and roulette being available.
It is important to note that while this casino is by the beach, it is still a glamorous casino. This means you won't be able to walk in wearing beachwear or shorts or anything like that. What you wear to a casino is important, as it says a lot about you. Not only are you making a statement with what you wear, but you are also following the guidelines and can focus on your playing without worrying about being thrown out.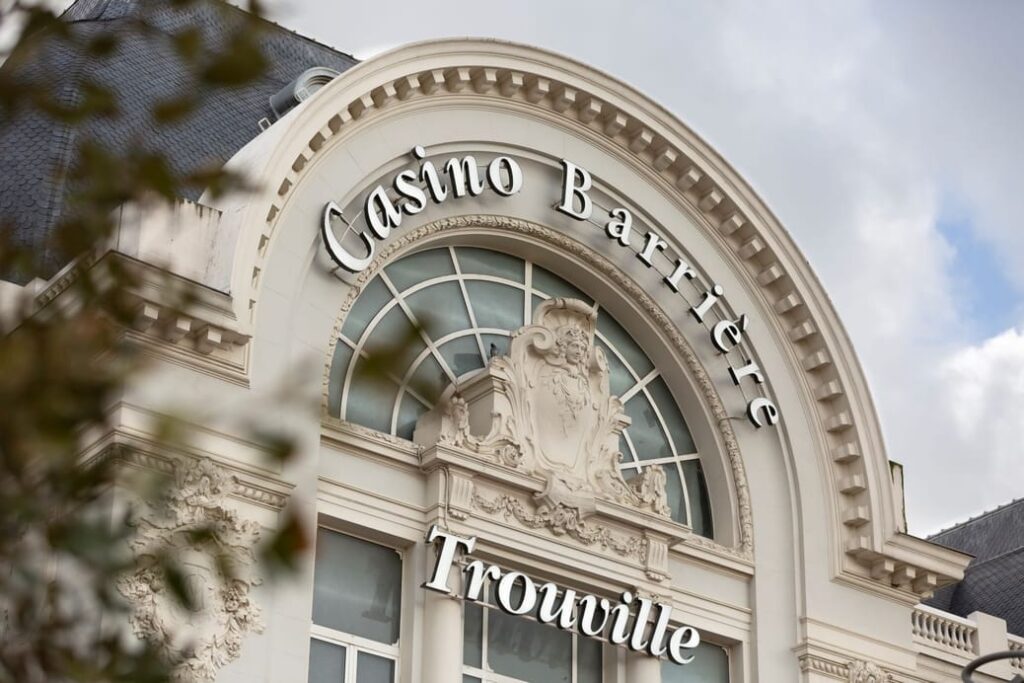 Casino Impérial Annecy – Annecy, France
When thinking about glamourous casinos, you more than likely think of the casinos that you see in films such as James Bond. The Annecy Imperial Palace Casino gives you isolated island vibes, surrounded by the lake and the mountains. 
This casino first opened in 1913, designed by renowned architect Louis Ruphy. This casino can make you feel like you are in the movies, even taking time out from your gambling to water-ski or do some water sports. This glamourous casino, of course, has rooms available for staying in, too, allowing you to have everything catered for you.
>>Also Read: Is Annecy Worth Visiting?
Grand Cercle Casino – Aix-Les-Bains, France
One of the oldest casinos in France is the Grand Cercle Casino of Aix-Lex-Bains. It was inaugurated by King Emmanuel II of Savoy back in 1850, which also housed the Palace of Savoy. It is a majestic architectural creation that has stood the test of time, being modernized carefully and with caution. 
This casino defines elegance, mixing rococo and baroque styles for a unique atmosphere. This casino is also a heritage site and was renovated as recently as 1988. While it is still a glamourous and smart casino with all the regular games, you will also find a nightclub, a piano bar here, and a restaurant.