In France, there is no other region that inspires retirement dreams as much as Provence. With its sunbaked stone medieval villages, tinctured with fragrant orange blossoms, wheeling lavender fields, everyday blue skies, and majestic cypress trees, it appears to display the stuff of phenomenal living right before our eyes. In part, this explains how luxury has become a part of the region's character, and you should plan accordingly if you want to visit on a budget.
The area takes the best parts of the country. It packages them in a fine bow: astounding culture and history, pleasant weather, brilliant food and wine, reposing atmosphere, and the sparkling waters of the Mediterranean. Provence might be expensive to visit; still, it is for everyone. 
>>Also Read: Things To Do In Provence
Here is What You Need to Know About Expenses in Provence:
Lifestyle in Provence
Close to its charm, the Provencal lifestyle perhaps is the most enchanting for tourists. In the sunny south of France, where the region is beguiling, life certainly moves slowly. And even in larger cities like Aix-en-Provence, people tend to take their time and adore the natural bounty and beauty that the area offers.
Being France, food has a major role naturally. Almost every town in the region is within a short drive of an outdoor market or has one. A clear assortment of fresh, regionally made vegetables and fruits, cheeses, meats, and olives are the top quality goods these markets offer.
In addition, you will be tempted by traditional products: bright tablecloths and linens, fancy bowls carved of olive wood, and lavender soaps, products, sachets of sweet-smelling buds, honey. As a self-catering expert, just the markets can make you decide to live in Provence.
In bigger towns, there is the option of choosing your food menu, from ethnic cuisine to local treats. But, with the massive appeal Provence has on tourists, even small villages and towns offer a smorgasbord of dining spots. There are the chic Michelin-starred restaurants and readily available delectable three-course prix fixe meals that are popular for not less than 23 euros. While location determines much, you can get street food like pissalaadiere (onion tart) or Panisse (chickpea fritters) for around 2 euros.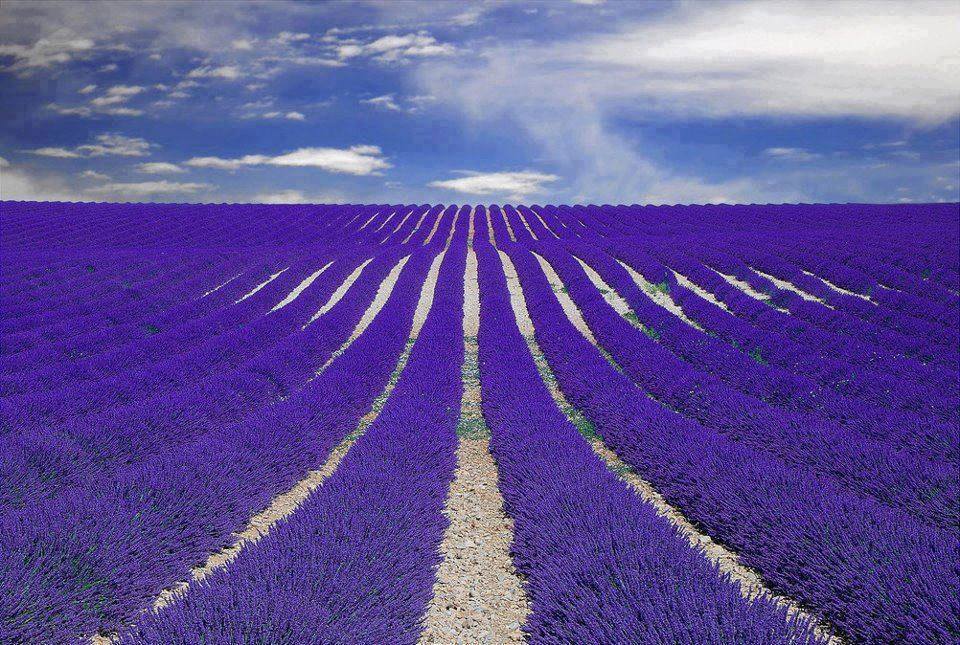 Things To Do in Provence on a Budget
In Provence, it won't take you long to observe that there is more to life than food. You could stay for years checking out the area and not come across the same thing twice. The region is geographically diverse and home to quiet sandy beaches that offer canoeing, kitesurfing, or sailing on turquoise waters. This does not leave out the terrific mountain ranges with paths for Sunday hikers to experienced ones.
The region is also home to countless breathtaking medieval towns and villages worth exploring, many with highlights like centuries-old churches; Roman ruins; festivals and special events; and museums.
Visitors can find art exhibitions and jazz festivals anywhere in the region. Also interesting are the meetings that focus on traditional specialties like the 'Feast of the Vineyard' in Rasteau and Vaison-la-Romaine or the 'Cherry festival' in the town of Venasque.
How Much Does it Cost to Travel to Provence?
How much will you need for your trip? Plan to spend about 130 euros daily on your Provencal vacation. That is the average daily price determined by the expenses of visitors who have been to the region recently. On average, past vacationers have spent close to 32 euros on meals for a day and 20 euros on intra-region transportation. The average hotel cost in the area for a couple is around 141 euros. Therefore, a trip to Provence for two people for a week is expected to cost around 1,759 euros on average.
Additionally, a week vacation to Provence often cost close to 879 euros per head. And a two weeks trip for two people will cost around 3,517 euros. Traveling as a family (3 or 4) is not too expensive as the price per head tends to do down. Part of it is the children's tickets that come cheaper and not forgetting that hotel rooms can be shared. Also, if you travel slower over a long period, you will observe that your daily budget will be less.
Dining Out in Provence
While food prices in the region can vary, the average food cost is around 32 euros per day. And based on previous travelers' spending patterns, dining out should cost about 12 euros per adult. As for breakfast, prices are often cheaper than lunch and dinner. You will pay more in a sit-down restaurant than in street food or fast food spots.
Food is a tad expensive because the standards are incredibly high, that it is unlikely that you will come across as a bad meal. Chefs are known to travel the globe to study culinary arts in southern France. As a pro tip, bear in mind that it is dining out is a more formal occasion in France than in other cultures. The French also strongly hold that meals are to be enjoyed, so expect the dinner to be slowly served than usual. For a more everyday experience, go to a bistro and a local café.
Transportation Cost
The cost of a taxi ride in the well-connected region of Provence is around 28 euros per person. This is way higher than what you will pay for using the bus or train. So consider this if you plan to see the region by road. Lyon's airport, also in the region, is the closest international one to a city like Aix-en-Provence and close to the Marseille regional airport. Many cities in the region are well linked to many other French towns through the TGV speed train and other rail services. There are also bike rentals that come on cheaper rates for those who want to get more intimate with specific towns in the region.
To significantly cut transportation costs, embrace the train. The TGV trains are well managed with fresh food and a decent 200 mph speed. The trip to Avignon from Paris is about two-and-a-half hours while the trip to Nice is about five-and-a-half hours. It is delightful staring at the countryside. Since the trains are widely used, book your ticket in advance. Do not forget that a train ticket can double depending on whether it is a direct trip or the time of travel.
As for car renting, it is an option that gives you full flexibility (on vacation plans) as you want. The petrol price can be high, and parking in some large Provencal cities can be a difficult task too. Still, you can save much by lodging outside of these cities and leaving out day tours since you have your own car. But in the case that you cannot drive, day tours can be an excellent way to visit more remote places in Provence that are less accessible with a car.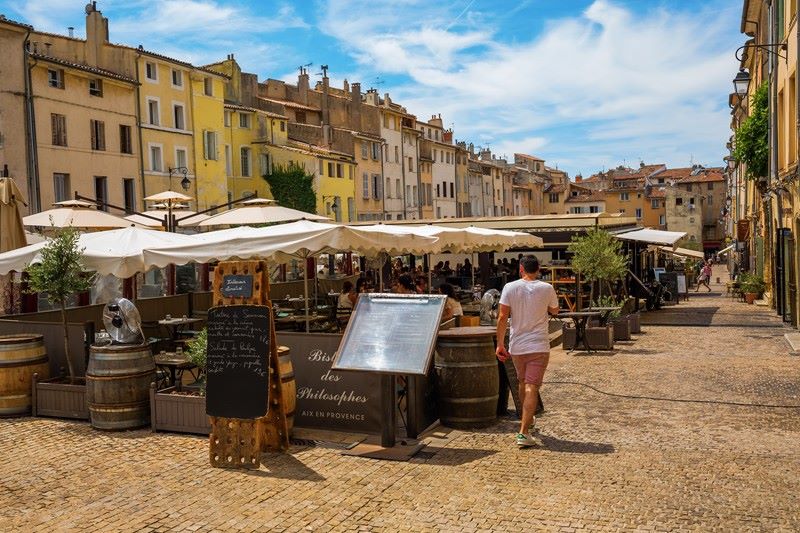 Traveling in the Off-Season
In the South of France, generally, hotels are expensive but traveling in the Provence offseason is a smart way to navigate expenses. There are lots of bargains during this particular time. Several hotel exteriors hardly show the beauty of the interior, so see that you check photos prior to booking. A good courtyard, too, is usually hidden behind massive doors.
A room with a lovely balcony and a view with seats can save you a fortune if you decide not to go out and savor a glass of champagne at your accommodation options. Travelers on a lower budget have many hostels and nice guesthouses to choose from. The fascinating thing about staying at a guest house is the regular interactions with friendly tourists from different parts of the world. Rooms in the guesthouses are often affordable than hotels. Also, you will save much by lodging in a residential area with good access to cafes and supermarkets without paying high prices that some establishments bill as 'tourist prices'.
Having a car makes things a little easier as you get to save by staying at least 10 km away from a large town in fine little villages. This arrangement is usually cheaper (even in tourist peak season) and just as beautiful. For a genuine French experience, search for places within the alluring history medieval centers of these amazing villages.
Is Provence Expensive? – Summary
Perhaps the only downside of visiting Provence in the off-season is the fewer day tours available. Some cafes in more touristic places might be closed. But if you despise the crowds and want to save a lot, January (off-season) remains the best time to come here. Even though the extraordinary region of Provence is an expensive place to visit (Southern France has the knack for everything upscale), it is worth the hype. From wealthy celebrities, great weather, classy tourists, and delectable offerings, the villages and cities in the region will surpass your expectations.
>>Also Read: Day Trips From Avignon, Provence