The city of Nimes is mostly popular and attractive because of its strong Roman heritage and, of course, for denim's creation. The city is a popular destination also because it has many monuments built by the very hands of ancient Romans in the 1st-century. Located in southeastern France, tourists will enjoy much sun and the glam of the area.
Tourists will see the imposing Amphitheater, standing since 2000- years ago, that still serves as a stadium and the Maison Carée that is a temple in honor of Lucius and Gaius Caesar. As for safety, Nimes generally pull people from different parts of the world.
>>Also Read: Nimes Travel Guide
How Safe is Nimes?
Most part of the city accepts credit cards. So, you would need to carry less cash on you as you will be paying via your card. In the case that you cannot pay by PIN or chip, you will be asked to provide an ID. This extra layer of security has been in place since the spate of terror attacks in 2015 across the country.
The government is doing what it can to protect lives (locals and travelers) and properties. Throughout the world, there is a spiked threat level of terror, and in most cases, they attack where crowds mostly gather, among whom are foreigners. But do not show your credit card or ID to any person on the street as they might be pretending to be part of the police.
At all times, you have the right to ask for their ID to ensure they are who they say they are. Also, remember that pickpockets like to work in groups. When one is trying to distract you, the other is trying to get access to your valuables. That is why you should keep your items in your bag whenever you are at a bar or café.
Here is Everything You Need to Know About Safety in Nimes:
Overall Safety
The country is not too risky of a place to visit, but basic safety measures have to be adhered to. Stay vigilant at all times and do not put yourself in unsafe situations. Nimes is known for its many festivities, and as interactive and amazing they can be, visitors should be careful in such crowded settings. Missing valuables are frequent reports. The general risk level in the Nimes is moderate.
Transportation Risk
Concerning motorway journeys, they are often trouble-free. However, do not stop if you are asked by anyone to do so, especially in traffic. Thieves are known to rob people like that. That is why it is safe to keep your car windows up. And why renting a car has many perks, traveling through public transport is safer.
Public transport has its troubles too, though. Pickpockets can operate on buses and trains when you least expect. Then, try as much as you can to vet taxis before hopping along. And do not take strong suspicions lightly. Getting around Nimes is quite easy as the town is well connected. But the best way to see the city is on foot since the major sights are within walking distance of each other. The transport risk level in Nimes is low.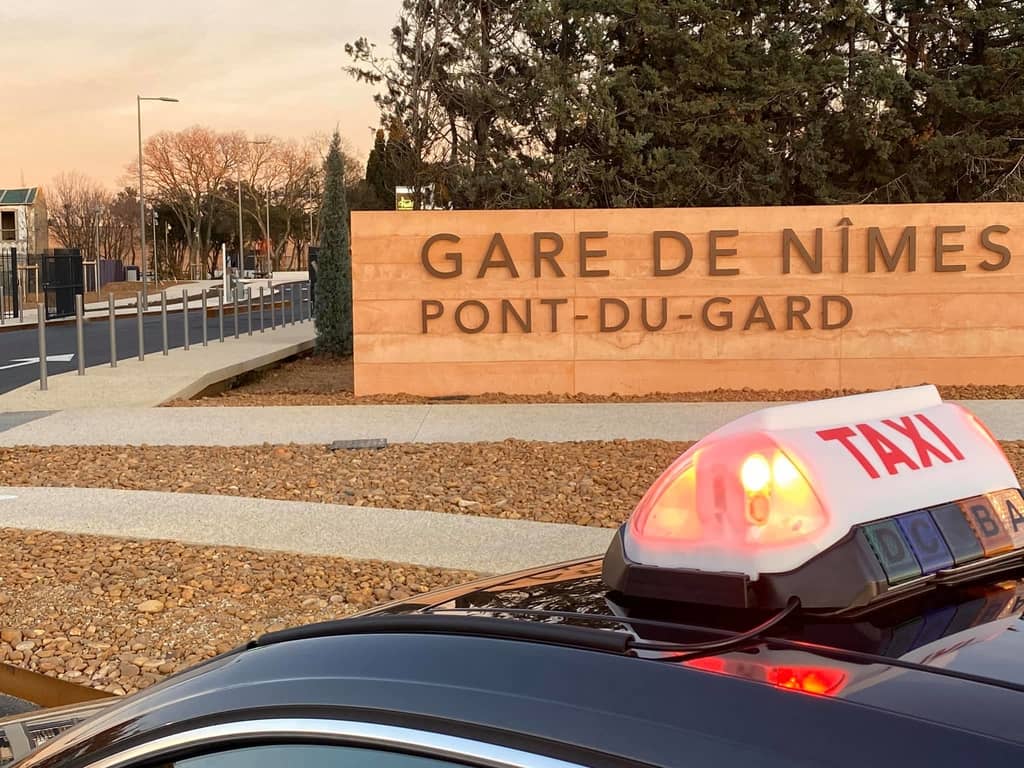 Pickpockets
In order to protect yourself from being a victim of the annoying occurrence that is pickpocketing, ensure you carry your backpack or bag in front of you instead of your shoulder. It becomes safer like that, and the chances of losing your items that way are small. Stay watchful and focused on your items all the time when in public spaces, especially on the street. In Nimes, the pickpocket risk level is high.
Natural Disasters
Several parts of the country are exposed to forest fires in the summertime. In the case that such occurrence happens while you are in Nimes, you must get familiar with emergency protocols as designed by local authorities. Always follow their advice. It is a way to stay safe. The natural disaster risk level is moderate in Nimes.
Muggings
When you visit Nimes, do not forget that there is a possibility of getting mugged due to the high number of persons that walk on the streets. Pay close attention to thieves who monitor unsuspecting people that get money from ATMs. These thieves aim to attack when they are vulnerable. It is advisable not to head straight to a deserted street or poorly lit area after withdrawing from the ATM. Someone might be following, and the call for help might too late. But if you get mugged, do not resist or attempt to chase the muggers. You are to report to authorities as quickly as possible. Taking on these criminals on your own is risky and might not end well. However, this risk level is moderate.
Terrorism Risk 
If you have followed European security news in the last decade, you will observe that France is no stranger to Islamic terror threats from the Charlie Hebdo attack in January 2015 to the Christmas market killing in 2018 and more. But the French authorities have even foiled several attacks, thereby preventing national tragedies. While this problem is not peculiar to France, terrorism has not shackled the country from being among the most visited destination in the world.
So while in Nimes, be careful, report suspicious changes around you. Tourists are also advised to stay clear of large gatherings on streets and squares to avoid being part of any sort of demonstrations in the city.
Scams
Drugged and spiked drinks and food often occur in night clubs and bars. This owes to the reason that people take to alcoholism here, and this causes them to be less careful and less aware of their surroundings. Many cases have been reported that concerns missing valuables after getting drunk. If you must drink when out, please do not drink more than you can handle. The scam risk level is moderate.
Women Travelers' Safety
Like many parts of France, women can safely navigate places on their own. But you have to be careful when on the streets at night alone. Be advised not to accept lifts or drinks from strangers anywhere you are.
Vandalisms
If you are staying longer in the city, be careful of vandals, especially when you have rented a vehicle. Do not park at places with low or no security as there will be little to nothing to stop the case of carjacking. Also, do not expose valuables in your car, especially when it is idle. This can make vandals and thieves destroy your property.
Some Tourist-Friendly Safe Places to see in Nimes 
Les Arenes- Also known as the Roman Amphitheatre, this place is hosts bullfighting festivals held in September and is a well preserved Roman arena. It was built in 100 AD to accommodate 24,000 guests, but it sits about 10,000 when full today.
Maison Carré- This is another well preserved 1st-century Roman monument. It is a temple that definitely makes the city worth visiting multiple times. Today, the Maison Carré currently displays a 3D film of Nimes' heroes.
Jardin de la Fontaine- This is the home of the city's other significant Roman monuments, the temple of Diane, and her stunning statues. At sunset, the grounds close and open till 10 pm in the summer.
Église Saint-Baudile- This is a neo-Gothic sanctuary where visitors will have the chance to spot many points in Nimes because of its tall and large bell towers. It is located at Place Gabriel Péri, Nimes.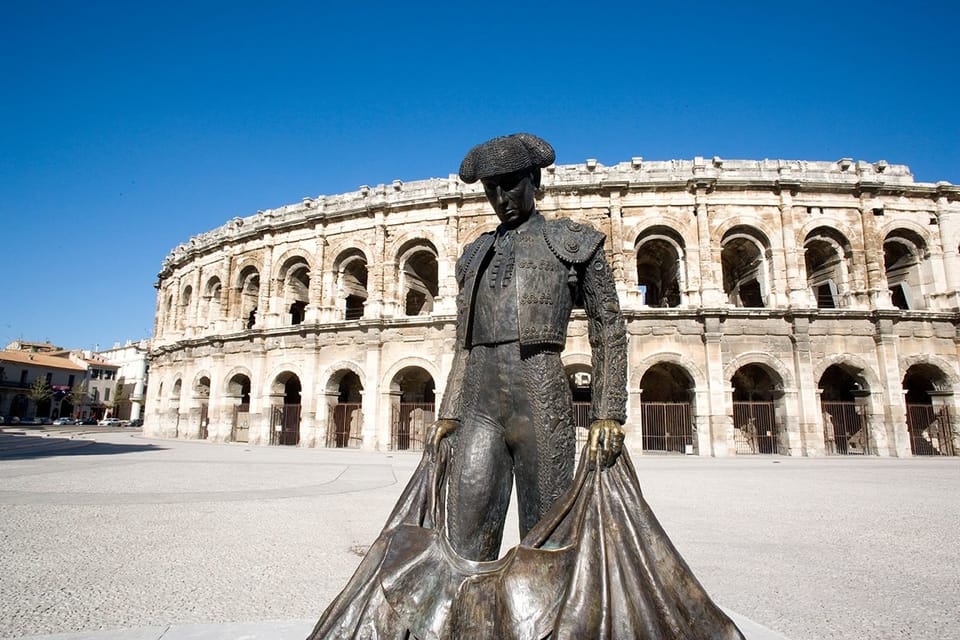 Is Nimes Safe? – Summary
By now, you must have known that Nimes, like many parts in France, is safe to visit at any time of the year. Throughout your stay there, ensure that you keep close contact with the office de tourisme seeing that they advise on how best to stay safe throughout your vacation in the city. You might be able to catch up with weather reports, but a call to the office can fill you in on where and when to go. Nimes is a great place to be, and you can even have more fun by being careful.
>>Also Read: Is Nimes Worth Visiting?