Marked with rich Roman heritage, lush ancient ruins and historical monuments, the city of Nimes should be on your itinerary on your next trip to France. But wait a second! Asides the elegant ancient heritage, is that all to Nimes? It is a legit concern, to be honest. To start with, the city is located in the southern part of France. Though location-dependent, the south of France is synonymous with luxury, glam, relaxing setups, stylish trips, and sandy beaches. And to be honest, Nimes has its fair share of these charms.
The city is home to phenomenal art museums, chic restaurants, breathtaking cathedrals, and great town squares, which will give visitors enough to do and see on their trip. When you arrive at Nimes, indulge in some shopping. There are great shops to explore and select from a cracking range of quality items.
>>Also Read: Nimes Travel Guide
Here Are Some of the Things To Do That Make Nimes Worth Visiting:
Take in Some Fresh Air in the Beautiful Garden of La Fontaine

For lovers of nature, romance enthusiasts, or one that merely wants a break from the fast-paced race of life, the Garden of La Fontaine in Nimes is where to go. It is a nice garden with a calm atmosphere, lots of history, many fountains, and a ton of beautiful walking trails.
Just close to its garden is the Temple of Diana; while at the far end is the Magne Tower that requires some walking to reach there. Other close-by attractions are Square de la Bouquerie, Square Antonin, and Carré d'Art. Garden of La Fontaine is located at 26 Quai de la Fontaine, 30000 Nimes. It is open from 7:30am, to 6:30pm daily.
Discover the Best-Preserved Temple Façade at Square House (Maison Carrée)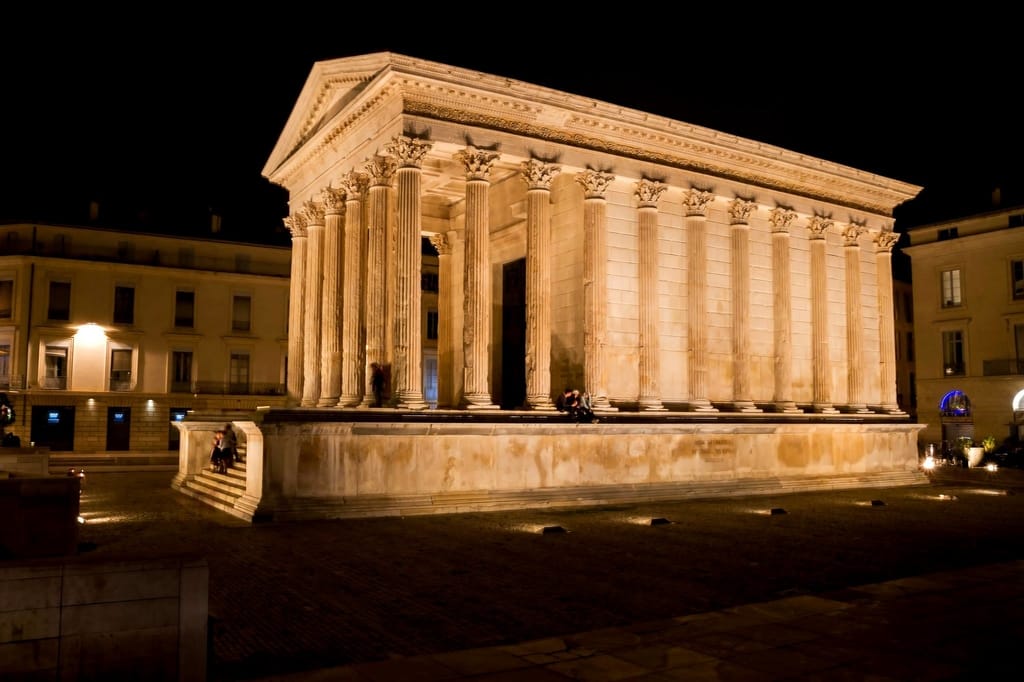 If you are yet to see one, old Roman temples are wonderful, and no, they are not located only in Italy. Nimes happens to be among the place in Europe with a rich collection of Roman architecture. At Maison Carrée, the Roman Empire dates back to the 100s and is doubtless a stupendous and royal structure in good condition.
Even though it looks like the ancient Greek temples like Parthenon, there are major differences in the dimensions and forms given its Vitruvian Tuscan-style architecture. The temple would go on to influence Thomas Jefferson, a self-taught architect, and the third U.S. president. The Maison Carrée is open from 10 am to 4:30 pm daily.
Learn about the Temple of Diana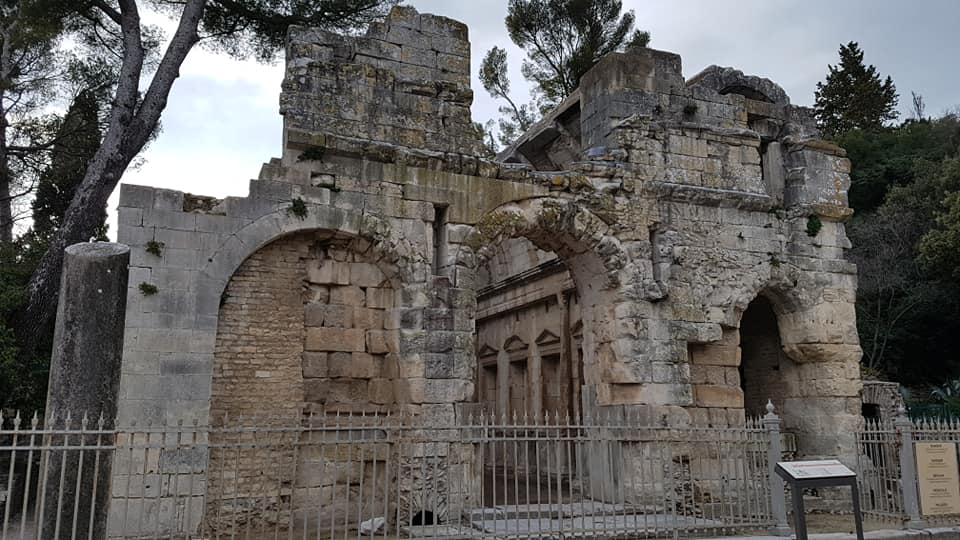 The Temple of Diana can be misses because of its small size and the trees that surround it. Nevertheless, it is a good tourist attraction. As you may observe, the temple is almost in ruins and not well preserved like the Maison Carrée, but it remains one of the most significant landmarks in the region. The temple is also one of the few ancient ruins where one can freely stroll without having to pay an entrance fee and without any restrictions. It is located at Quai Georges Clemenceau, 30000 Nimes, and open daily.
Appreciate Gothic Architecture of Nimes Cathedral  
There is indeed no shortage of stunning buildings in Nimes, and a visit to the city Cathedral is definitely worth it. What is fascinating about this place is its brilliant mix of Romanesque and Gothic architectural styles. You will also discover an organ it houses that dates back to the 1600s. Many people believe that the Roman Temple of Augustus' site is the same place where the cathedral now stands. This belief further lends credence to the historical significance of the place. It is located at 9 Rue Saint-Castor, 30000 Nimes.
>>Also Read: Must-See Cathedrals in France
Adorn the Church of St. Perpetua 
After you visit the Nimes Cathedral, you might want to check out some of the nearby religious buildings. St. Perpetua is one of them, and it contains a high-quality architectural style with a spire and a massive bell tower. Another highlight here is the quirky and flashy merry-go-round that is located at the church's front. The kids will particularly enjoy the visit here. St. Perpetua can be found at Boulevard de Prague, 30000 Nimes.
Get Fresh Produce at Les Halles
Visitors will definitely find great food at the numerous restaurants around the city; however, nothing is quite like a well-made home meal. To accomplish such a novel task, you will need to get organic and fresh food and ingredients from the very place that locals frequent. Head to Les Halles, a market with many shops where you can find the most delicious croissants, cheese, bread, oysters, meats, spices, etc. The market is located at 5 Rue des Halles, 30000 Nimes.
Appreciate Contemporary French Art at the Museum of Nimes 
In Nimes, you will find many excellent museums, among which is the Museum of Nimes. It was initially designed by Max Raphel, a local architect and renovated later by Jean-Michel Wilmotte, subsequently raising its appeal. There, visitors will find notable French, Italian, and Dutch artworks and the sensational mosaic 'the Wedding of Admetus' placed in the museum's atrium. If you are a European art enthusiast, stop by. It is located at Rue de la Cite Foulc, 30000 Nimes.
Immerse Yourself in the Views of the Magne Tower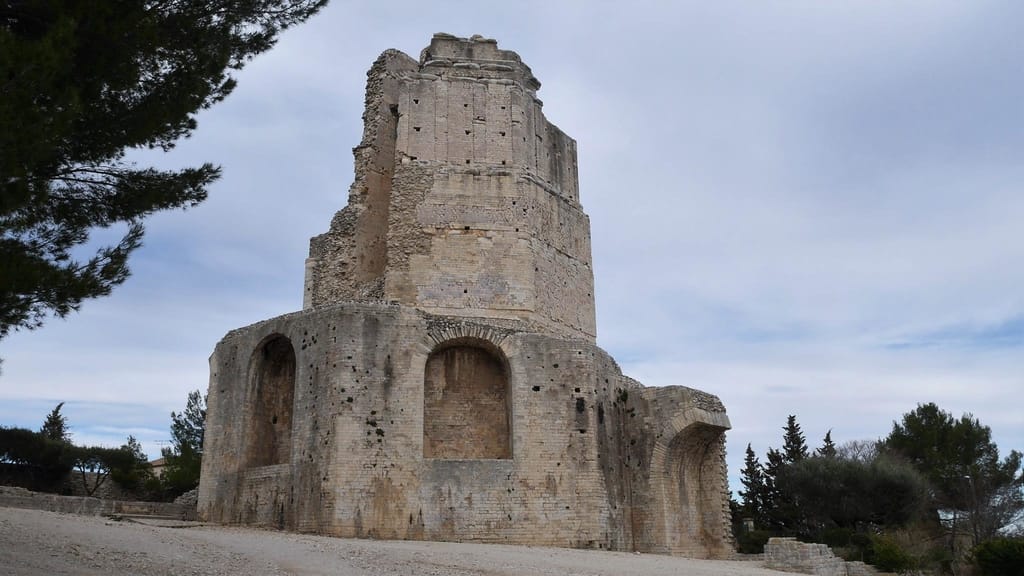 As you walk through the Garden of La Fontaine, you are bound to encounter the Magne Tower that was constructed under the reign of Emperor Augustus. It is a quirky-looking structure, and given that a significant part of it is in ruins, it looks neglected and diminished.
Regardless, the Magne Tower is a large18-m height watchtower standing on Mount Cavalier, that looks over Nimes and the best sights for savoring impeccable panoramic views. It is located at Les Jardins de la Fontaine, Place Guillaume Apollinaire, 30000 Nimes. Also, it is open daily from 9 am to 7:45 pm.
Go on a Day's Trip to the Panda Park
The Panda Park affords visitors the chance to meet with nature in a special way and have fun. There are many outdoor activities to participate in for both kids and adults. The young ones especially will have an amazing time with the tree-climbing adventure and paintball under the supervision. Also, Panda Park is quite gorgeous with lush greenery, but it not big. That is why you can get around it without getting too fagged out. The park is at 505 Chemin de Puech vert, 30900 Nimes.
Step Through the Ruins of Castellum Divisorium (The Village of Allotment)
The Romans were well known for building great aqueducts. We can find many of these structures close to the numerous ancient ruins. Castellum Divisorium is a perfect example of this, and it perches at an aqueduct's end with a basin tank and many drainage canals.
The canals facilitate the flow of water. There is also a raised pavement segment where visitors can see this build in its entire form, and appreciate the craftsmanship and thought that went into its creation. It is situated at 16 Rue de la Lampeze, 14, 30000 Nimes.
Browse Through the Artifacts of the Medieval Era at Musee de la Romanite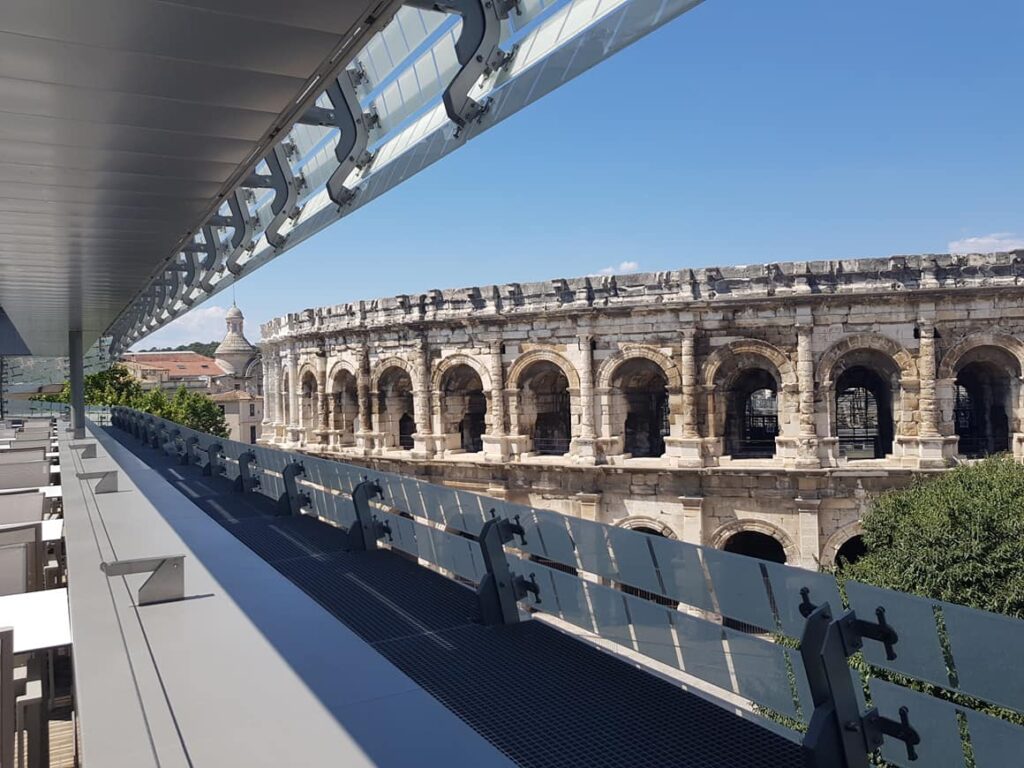 With more than 5,000 artifacts dating back to 2,500 years, the Musee de la Romanite is just the ideal destination to display the influence of the Roman Empire in this area. An while the artifact might be old, the museum is the stark opposite as it is a modern setup with about 65 multimedia devices that help visitors browse through this abundant heritage as a whole.
It might catch your fancy that the museum is located just across Les Arenes (a Roman amphitheater from over 2000 years ago). Musee de la Romanite is located at 16 Boulevard des Arenes, 30900 Nimes.
Is Nimes Worth Visiting? – Summary
In the summertime, impressive cultural concerts and performances are held at the splendid classical-era Amphitheater. On Thursday evenings, the scenes of the markets come to life with blues, jazz, and flamenco music. If you do not know how to have fun in the French way, a trip to Nimes is bound to afford you all the possibilities. That enough is worth visiting the city for.


Do you think that Nimes is worth visiting? Let us know in the comments below.