The Best Roman Ruins And Sites in France
Those Romans! They really got around. Some of the best Roman ruins can be found in France, a funny fact people tend to forget until they're traveling around and stumble onto something that looks like it belongs in Italy. And unlike Italy, many of them are still used. Let's take a look at what these incredible structures are up to today, where they're located throughout the South of France, and how you can visit them.
Here Are The Best Roman Ruins Worth Visiting in France
La Maison Carrée, Nîmes
Whether you walk around its exterior, visit the museum inside, or sit across the square with a drink in your hand, it's impossible not to admire this beautifully preserved Roman temple, which dates back to 4AD. In fact, its most recent restoration, completed in 2009, took four years and 44,000 man-hours. Who says the French never work?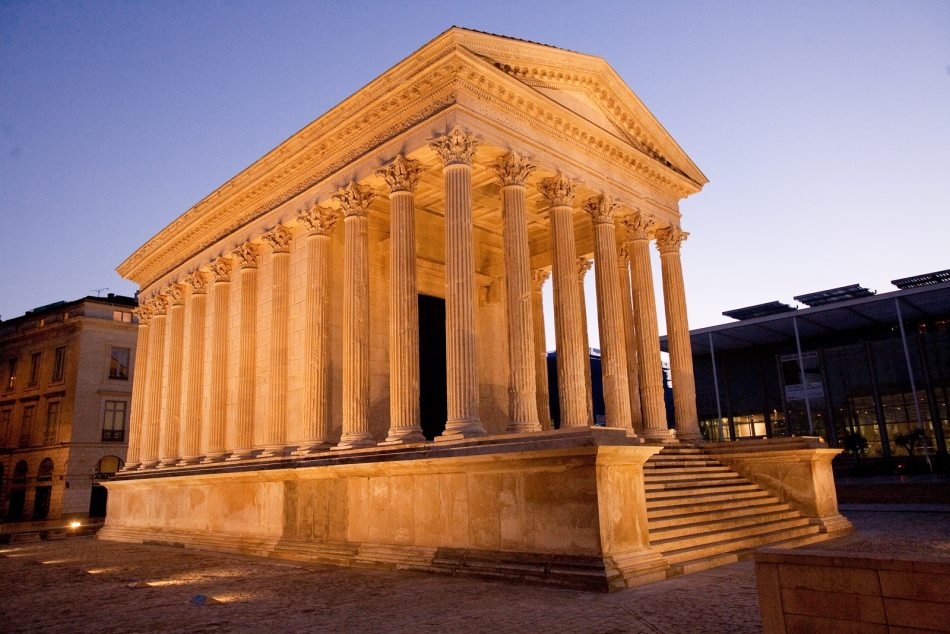 Entrance: Free in 2011; €4.50 starting in 2012. Closed during lunchtime Oct-Feb.
Roman Amphitheatres
Sure, Rome's got the Colosseum – here in France, we're practically overrun with Roman amphitheaters. The picture above is of the one in Nîmes, but they're all pretty fantastic – and most of them are still being used as, you know, actual theaters!
If you're in any of the towns listed below, please make sure to stop by the Tourist Office and see if there is a concert, bullfight on the schedule, and make sure to attend. It's an unforgettable experience. They're also open for tours and just regular visiting, too – again, make sure it's not closed for rehearsals or daytime events.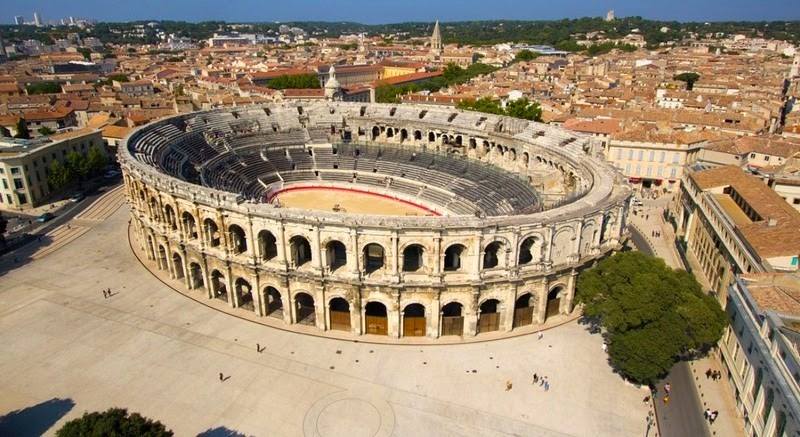 Arènes de Nîmes: €7.80; reduced fares; kids free. Combined tickets are available. Find out more and book online here.
Théâtre Romain (Grand Roman Theatre of Lyon): Closed Mondays. €7, free on Thursdays.
Arènes d'Arles: €7; reduced fares. Open 7 days/week.
Théâtre antique d'Orange: €8.50; reduced fares; kids free. Combined tickets are available. Find out more and book online here.
Pont du Gard
I have to admit, I was dragged to this kicking and screaming, and it has since become one of my all-time favorite French sites. You can walk its entire span, scramble up the hills, swim or kayak in the river, picnic on the grounds (or have a proper sit-down lunch at its restaurants), and even stay overnight at the hotel on site. And somehow, it never loses the feel of a hidden discovery. So, so, SO awesome.
Info: It's a daily rate of €15 for up to five people, which gives you access to the Pont du Gard, "Mémoires de Garrigue" area, temporary exhibitions, free events, 7 kilometers of signposted pathways, picnic areas, and more.