Nice offers a perfect blend of a thrilling seaside resort and the richness of a cosmopolitan European city. And if you are looking to experience the distinct blissfulness of the French Riviera, a vacation to its biggest city, Nice is primed for it all.
Boasting of a mild Mediterranean climate, a colorful culture, a vivacious Old Town district, and a flawless shoreline strip of terrific hotels. This Southeastern French city has been a popular travel destination since the 18th century. And though soft, Nice's intense light, captivating architectural structures, and fanciful market centers have long been appealing to artists from all over the world. Artists like Matisse and Chagall have witnessed Nice's artistic glory. As an art and history buff, the city will spoil you for choices as no other French city have more museums.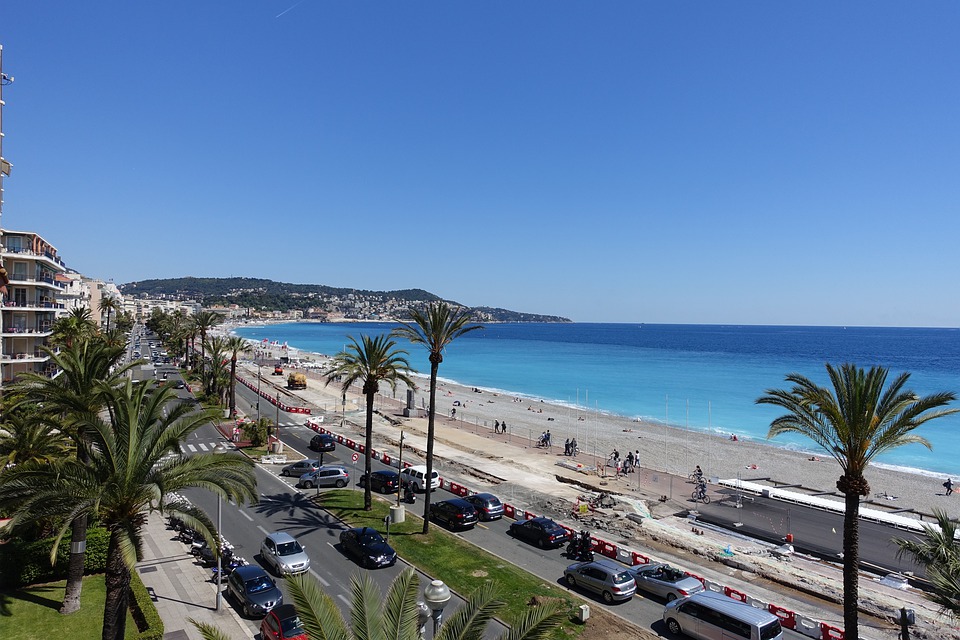 Nice is a big air transportation hub in Europe. Many low-cost airlines offer flights to the Côte d'Azur (the French part of Riviera) airport from London, Paris, and other places. Fast rail service also operates from Paris to Nice. The city's public transportation is a tram system, transit service, and ferry service. From budget hotels to deluxe-class seaside resorts, there is a vast range of hotel accommodation available in and around Nice. 
Despite its strong historical profile that dates back to the 4th century BC, modernism is apparently not lost on it at all. There have been efforts to modernize the city's infrastructure.
Here is a Detailed Travel Guide in this Blog for your Stay in Nice:
Best time to visit Nice
Nice, like most cities in the Mediterranean, experiences warm weather almost year-round with average temperature reaching 80s°F (around 26°C) in the summer and as low as 40s°F (around 5°C) in the winter. As such, spring is an excellent time to visit Nice and the Côte d'Azur. The best time to visit will be in late spring and early summer to enjoy Nice. 
Getting Around
You will find many shuttle buses and local bus services to Nice and other Riviera cities, and expensive cabs, to convey you to into the city when you arrive. Traveling by rail, be informed that Nice has three stations, but you will probably arrive in the main terminal at Nice Ville. It is expected that you will be only a few blocks north of the coastline.
In addition, are there many connections from Nice Railway station to other cities in France and to neighboring Italy too. The city's bus system is called the Lignes d'Azur, which works, in the city and also to and from the airport and other close towns. The system controls about 130 bus routes in the 49 municipalities that consist of the entire Métropole Nice Côte d'Azur area. 
You can buy a single ticket for a journey, which allows changes within 74 minutes for 1.50 euros. There are many other great value tickets for various lengths of stay. Nothing beats seeing the beautiful landscape of Nice while strolling the city on foot or in a car. As such, you can rent a car to cruise. However, it is good to check with your hotel if they have parking plans for guests and the costs too. 
Parking in Nice can be a challenging task. In the case that you are in Nice from another part of the country by far, consider leaving the car at one of the 5'Parc relais' or stopover car parks outside the center. It is free to use. 
>>How To Get From Paris To Nice
Tourist Attractions
Cours Saleya Flower Market ( Marché Aux Fleurs Cours Saleya )
Take a trip to the Cours Selaya for some fantastic culinary experience. This center is one of the major areas for dining, with restaurants, cafes, and bars all spread throughout the market. The open-air market center that used to be a park for the city's richest people is shaded by trees and surrounded by 18th-century buildings. Many of these structures now house pubs and restaurants serving Niçois cuisine. At the end of Cours Selaya on Mondays, you will see antiques and collectibles been sold. For seafood lovers, here would particularly be an exciting spot to take on for the brilliant cuisines they would find.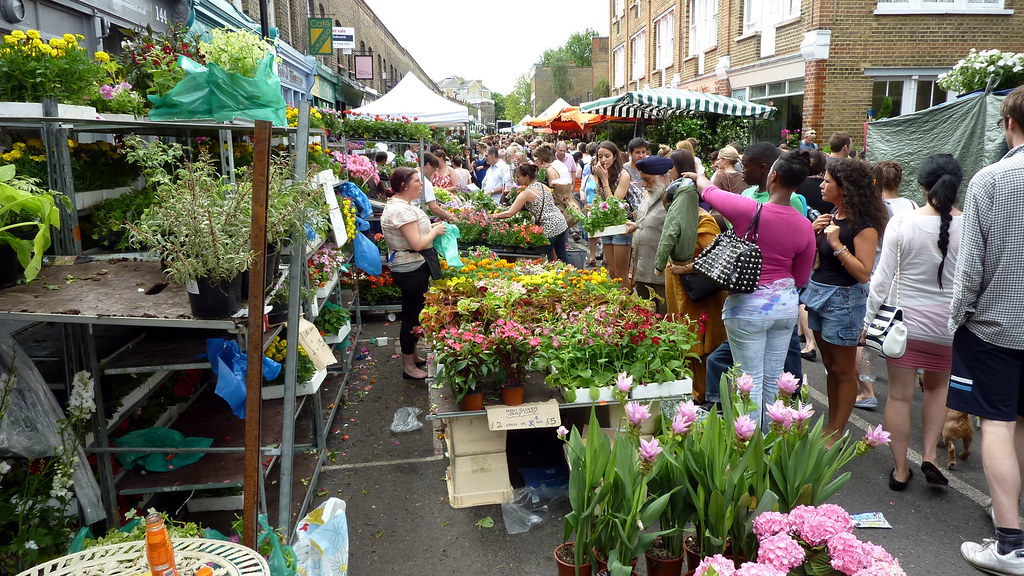 Place Massena
This is the cultural hub of Nice, and it is the city's largest square and the primary gathering place for events and seasonal festivals. 17th-century architecture is ubiquitous in Place Massena, and it connects with Lyon's commercial district. Also, you will find an art installation whose pieces are made up of sculptures on top of tall pillars scattered around the plaza. There is also a grand fountain that bears an Apollo statue- the square's centerpiece.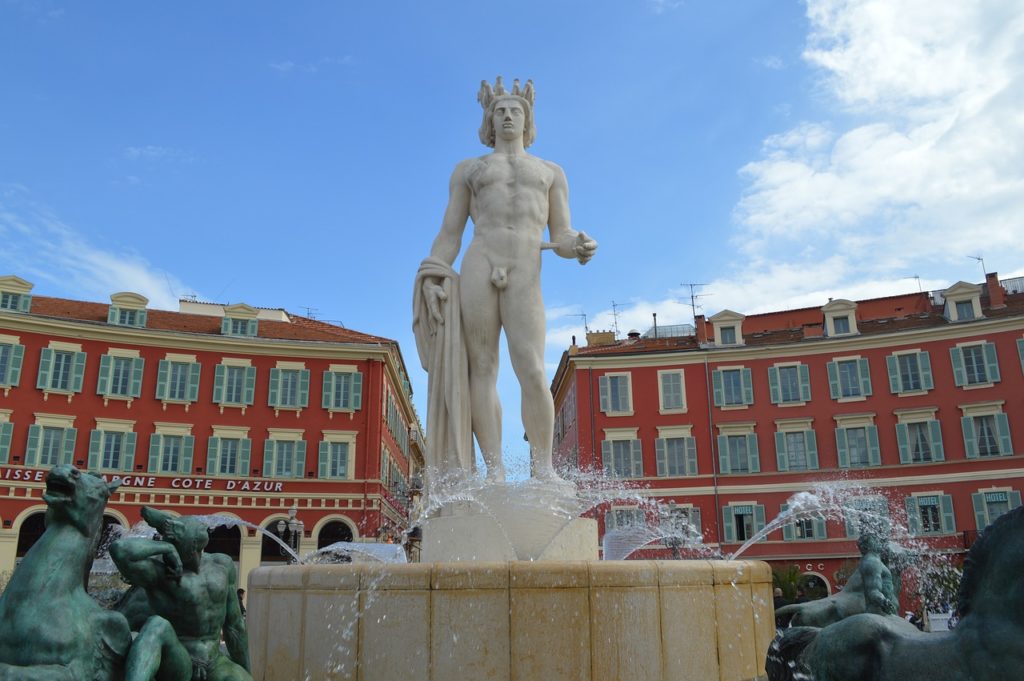 Promenade des Anglais
This is a seaside boardwalk that spans along the Baie des Anges was established by the British tourists who first popularized Nice as a vacation destination in the early 18th century. Lined with beach cabanas, cafes, and premium hotels, and palm trees, this area is one of the most well-known seaside promenades you will find on the Mediterranean. Though pricey, the seaside private restaurants/beach is a wonder you must not miss. You can also rent a chaise lounge a few feet from the shore, and let waiters serve you lunch and drinks. Your Riviera experience would not be whole until you completely take a stroll along the Promenade des Anglais.
>> Hotels Near Promenade des Anglais in Nice
>> Is Nice Worth Visiting?
Vieux Nice (Nice's Old Town)
Also known as Old Nice, Vieux Nice is next to the Cours Selaya Flower market. It has narrow streets to can walk while you discover gratifying shopping, dining, and some of Nice's hippest bars. It spans from the foot of Castle Hill to the Place Massena, which is the city's main square. Vieux Nice is very much marked with wide promenades, while the medieval quarter reminds of the time when the city was allied with Italian states. It is still one of the best places to taste Nice's Niçois-style pizzas and pastries. As attractive as this destination is, be careful not to go alone, especially late in the day. Vieux Nice has dark alleys that can be covered for thieves and questionable characters.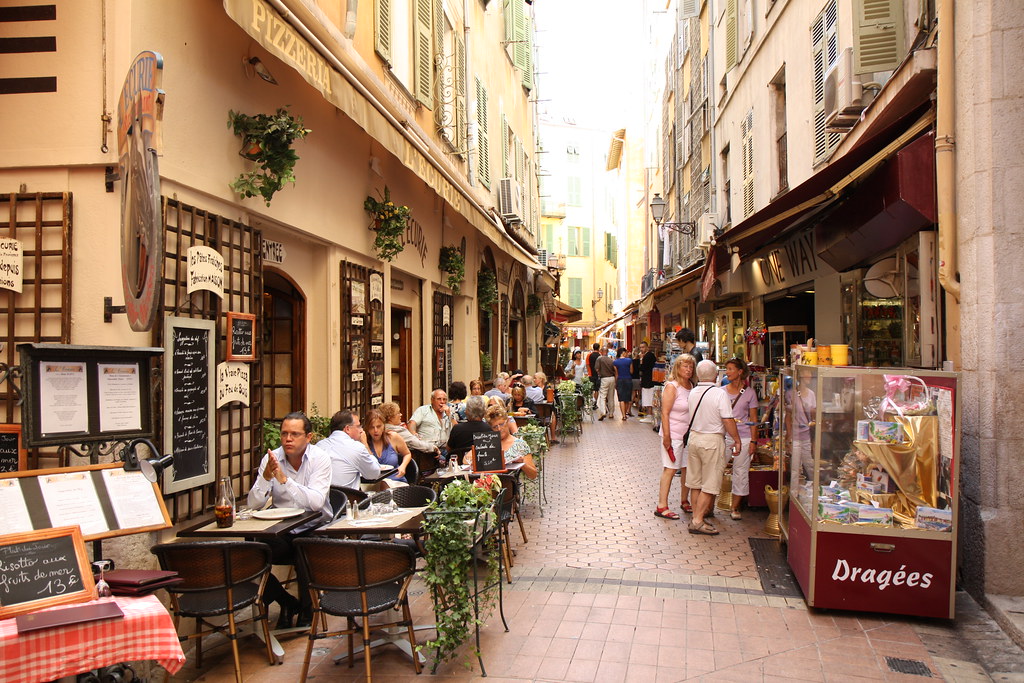 Musée d'Art Moderne et d'Art Contemporain
Established in 1990, the museum of modern and contemporary art was built by architects Yves Bayard and Henri Vidal. It has four towers faced in Carrara marble from quarries in Carrara, an Italian town. The museum's vast collection consists of a sample of the 60s and 70s fine arts that include minimalists, American abstracts, pop art, and new realism. More imposing works on display are by Nice native, Yves Klein, of the Nouveaux Réalistes movement. The museum shows his work in a room and on the roof terrace; a point that gives captivating views of the beautiful city. 
Cathédrale Orthodoxe Russe Saint-Nicolas
Built during the reign of Russia's Tsar Nicholas, the Cathédrale Orthodoxe Russe Saint-Nicolas is said to be one of the most stunning Orthodox churches outside of Russia. The style is inspired by the Moscow's own and has an incredibly decorated interior that comes in murals, carved woodwork, and ornamental icons. It is a virtual jewel box that has historical and religious objects. These were brought to France from Russia during a previous period of crisis. 
Tourists are allowed to see the structure and worship but are expected to abide by some rules. For example, men are not permitted in bare-chested or in shorts. And for women, miniskirts and shorts are not allowed, and shoulders are expected to be covered. A head covering is also preferred. So be prepared before you set out to visit the cathedral.
Parc de la Colline du Château (Castle Hill Park)
High above the Nice coastline, where the Castle Hill Park rests today was the first place to be inhabited by the Greeks about two thousand years ago. It used to be seen as unconquerable until King Louis XIV destroyed it in 1706. The city designed into a modern park today, and a charmingly simple site. It is a place you should visit for its shady trees, a pleasant oasis of greenery, and rushing waterfalls.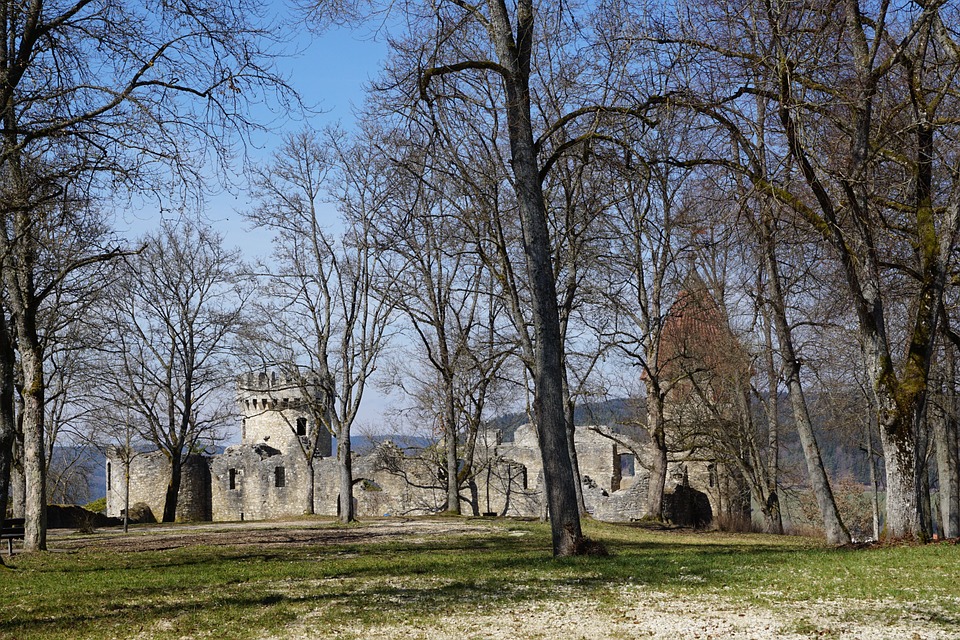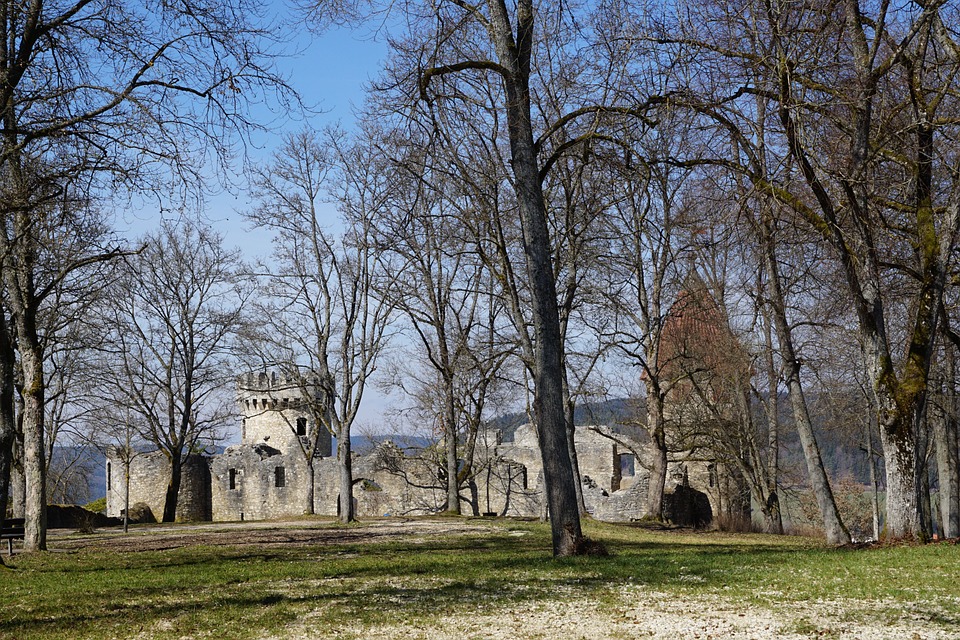 Visitors can enjoy a leisurely stroll and take in the magnificent park views at the Castle Hill. And while having a great time at the park, you can always visit some great restaurants around where you can grab some bite. Other places worth checking out are boutiques and the ruins of two old churches. The Castle Hill Park is lit up with special lighting effects every night. Tourists and other visitors can arrive at the park by foot from the Old Town of Nice or take an Art-Deco lift or escalator from Place Garibaldi. 
How to Maximize your Stay in Nice
While it is about preference, an organized tour is a way to make the most of your stay in the city as you immerse yourself in its culture; without worrying about finding your way around. Indulging in tour agencies has many other benefits too. You get to save time because some of these tourist outfits include convenient pickup and drop-off at your hotel. Here are some tips for enjoying Nice at affordable prices:
Navigate the popular sites
As earlier mentioned, tours are great ways to see scintillating places in Nice. Tours would stop at top cultural attractions like Promenade des Anglais, the Musee d'Art Moderne et d'Art Contemporain, the Russian Orthodox Church, and the Place Garibaldi. Tours also allow experiencing areas of the city that are usually difficult for tourists to add to their itinerary. 
Cycle around the city
You will hardly miss the great scenery on Nice's streets when you go biking to take on the town. A three-hour trip around would be great as you see locals go hustling and bustling and of course, see the magnificence of the city. Even if you go solo, other tourist cyclists you will meet on the road will also be having an exciting time.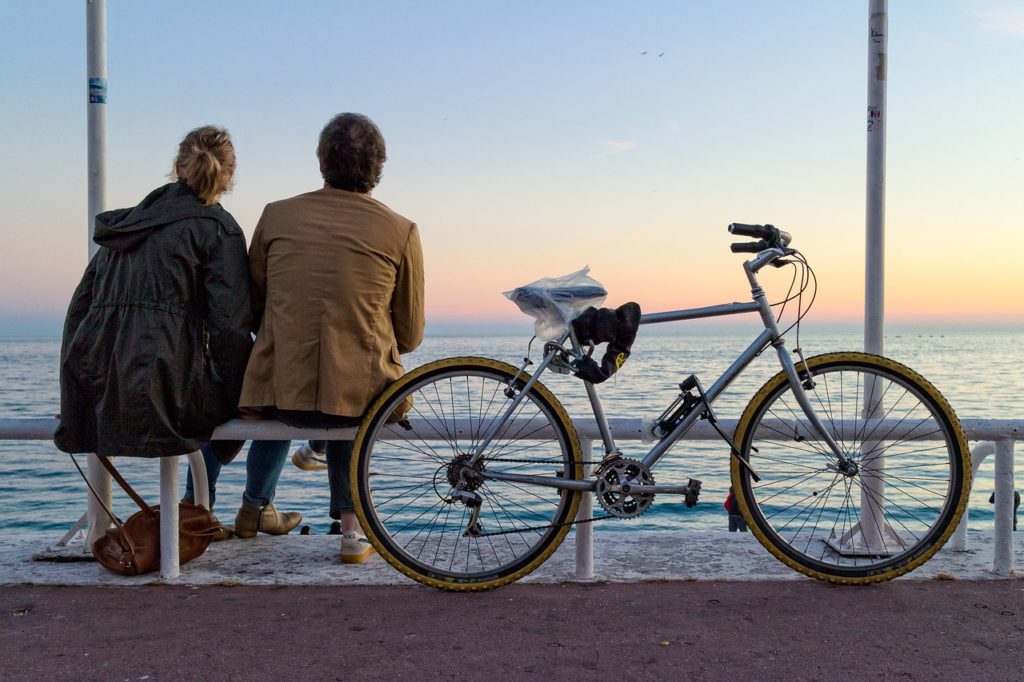 A Day Trip
Medieval hilltop towns and the glitzes of Cannes and Monaco are only a short trip from Nice, and a day trip tour is a perfect way to see them all. In the mountainous town of Eze, you can check out the excellent local perfumery and relish the breathtaking view of French Riviera. In enticing Monte Carlo, you can navigate the old town and see the palace as well as other top sites.
>> Day Trips From Nice
>>
Where To Stay In Nice
Hotels are plenty in Nice for the comfort and luxury of visitors and locals alike. Nothing beats the feeling of having a proper rest after a long day of adventure. Indeed, a good Nice hotel will have comfort, tranquility, and the gratifyingly luscious cuisine to go with the calm. 
Hotel Windsor is a short walk to the beach. Walled with distinct murals, its rooms are gorgeously decorated by brilliant artists. Try to request a room with a balcony. The hotel Negresco is another excellent hotel, and it is probably the city's most famous one. Magisterial around the Promenade des Anglais and the curving beach of La Baie des Anges, the ambiance of this impressive hotel is what every tourist should experience. And the great thing is, you won't have to spend a fortune to book a room there. 
Its well-known cocktail bar allures the young people with DJ sets, live jazz and Latino bands performance at night. Even the bar staff make lovely cocktails, like the royal Negresco, with champagne, kirsch and raspberry juice. With a swelling number of hotels in Nice, you have lots to choose from.
>> Best Hostels in Nice, Hotels Near Promenade des Anglais in Nice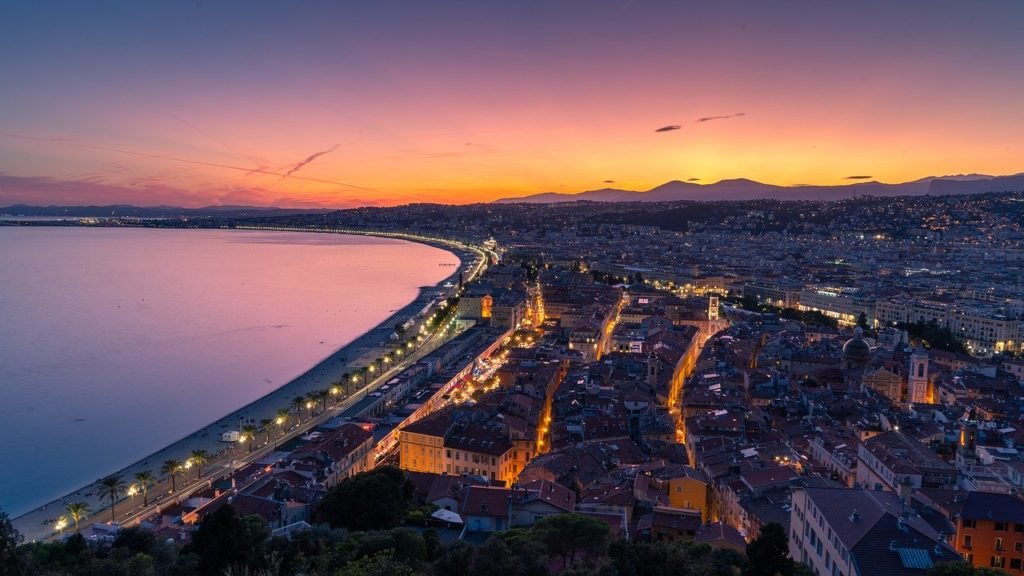 Is there anything you would add to this Nice Travel Guide? Leave your comments below.
>>Read: Things To Do In Nice