Nice tends to be high on the list of places people want to visit during a vacation to France. But for many, the pull of Paris is too great. Whereas in Italy people think nothing of spending hours on a train to travel between Rome, Florence, and Venice. When it comes to France all of a sudden it's like pulling teeth to get them to consider leaving the City of Light for a couple of days. I think it's because there's no iconic thing to see or do in Nice. The city doesn't have the equivalent of an Eiffel Tower or Notre Dame to check off their "must-see" list.
Nice is a wonderful city, and the high-speed TGV train makes it a perfect weekend trip from your precious Paris. For one thing, the fact that there is no iconic landmark means that you can actually, you know, relax on your vacation, especially in the late spring when Paris' weather can be unpredictable, but down on the Riviera it's consistently beach weather.
The other thing Nice has is location, location, location. In my esteemed opinion, there is no other city in France that makes it so easy to, well, leave it and go check out a lot of really cool places, on the cheap and without the schlep factor. And even better, taking day trips from Nice won't have you herded like a bunch of cattle; they make you feel like you're the consummate jet-setter, discovering hidden gems that will give you serious bragging rights once you're back home.
So, if you can break through whatever force is keeping you in Paris, I highly recommend spending several days in Nice; if only to visit these amazing places surrounding it that are just sitting there, waiting for you to discover. Heck, just taking a train ride along the coast could be a great way to spend a day – you've got a front-row seat to some of the most spectacular scenery in the world.
Here Are The Best Day Trips From Nice
Eze
Eze wears all 2,000+ years of its history proudly, and you'll love getting lost in its winding hilltop paths. Hikers, stock up on lunch supplies at the market in Nice, head over to Eze, and walk the Friedrich Nietzsche path. You can choose your own private panoramic view for your mid-day meal. (Depart from Nice Riquier station; 10 minutes, €1.90 each way.)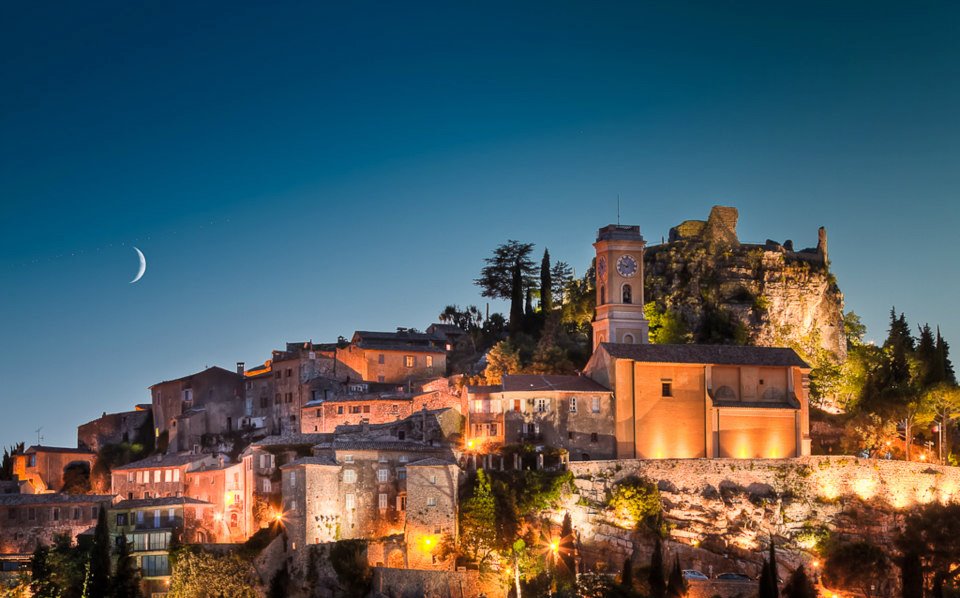 Grasse
The nose knows! As the perfume capital of the world, Grasse has a higher concentration of "noses"; people who smell things for a living; than anywhere else on earth. Visit the International Perfume Museum, then have a feast for the senses at one of the many restaurants that pay homage to this gorgeous town's main industry. (Depart from Nice-Ville, via Cannes; 1 hour, €8.10 each way.)
Monte Carlo, Monaco
The steep hills that rise from the port are crammed with condos that were built during an era that was not known for its architectural beauty, but no matter – the only sights to see are on the roads and in the port itself. Ladies, if your male traveling companions moan about going to Grasse, give them Monaco as a reward as you both gawk at the next-generation cars and mega-yachts that are the real stars of this city. (Depart from Nice St.-Augustin or Nice-Ville; 15 minutes, €3.30 each way.)
Antibes
Do you want the glamour of St.-Tropez without paying 20 bucks for a Coke? Head to Antibes for the day. It is impossibly beautiful and is also home to a world-class Picasso museum. (Depart from Nice Riquier or Nice-Ville; 20 minutes, €2.90 each way.)
Ventimiglia, Italy
What could be more fabulous than skipping over to Italy just for lunch? Nothing, that's what. Stop at the market for goodies for lunch on the sea, which is a straight shot from the front door of the train station, or stop in at one of the seaside restaurants and tuck into a wonderful meal surrounded by local families. (Depart from Nice Riquier or Nice-Ville; 45 minutes, €6.30 each way.)
Saint-Paul de Vence
Oh, you know – just a hilltop town surrounded by vineyards and packed with amazing art, a main street that's an original Roman road, and Medieval ramparts. Nothing to see here, move along. (Depart from Nice to Cagnes-sur-Mer; 7 minutes, €1.70 each way; then bus #400, 15 minutes, and I'll find out the price of that ASAP, but how much could it possibly be?)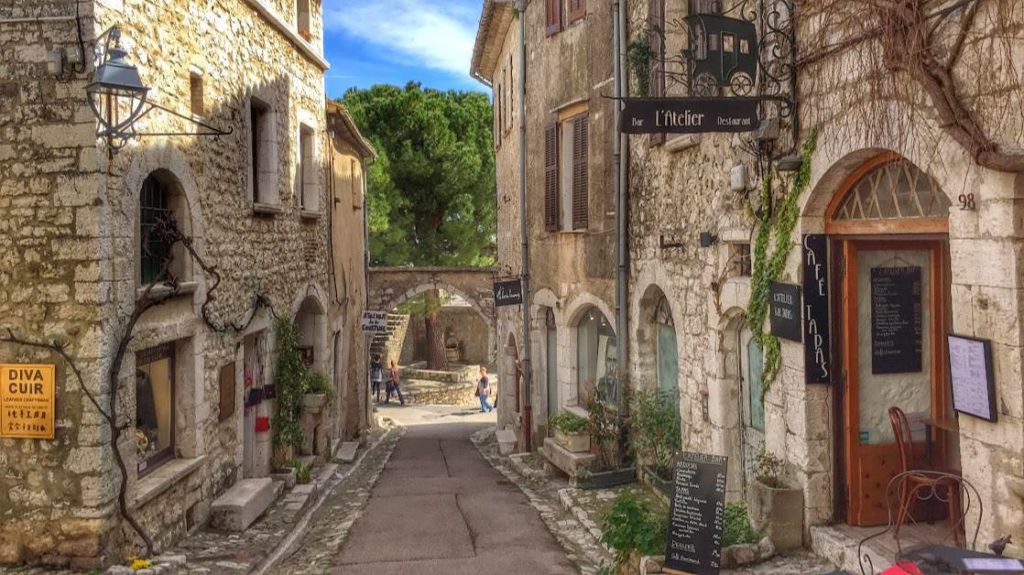 Do you have any other ideas for Day Trips From Nice? Leave your comments below.