Nightlife in Paris for Singles
There is a saying that Paris is usually a great idea, this is a saying that holds true even for singles. Even though the city is dubbed as the City of Love, it is quite a paradox that singles can have wholesome intimate encounters exploring the city alone. This is because Paris is rich and at the same time, splendid. And because the nightlife is part of a traveler's experience, singles can have a swell time indulging in the fun.
There are things to do and see alone in the French capital at night without craving for companionship. That is incredibly true!
>>Also Read: Paris Travel Guide
Here are Some Nightlife Activities for Singles in Paris:
Photography in Paris at Night
The city at night offers a brilliant experience for expert photographers and ordinary photography buffs. It is always a good idea to engage the services of a guided Photography night tour with a professional photographer, especially if one intends to finesse their photography expertise.
Aside from the priceless photo tips, local photographers can identify the best photo spots at night and how to maximize them to have great shots. Do not forget to bring along your own tripod to Paris as it will come in handy. Well-lit Paris is a beauty to behold at night.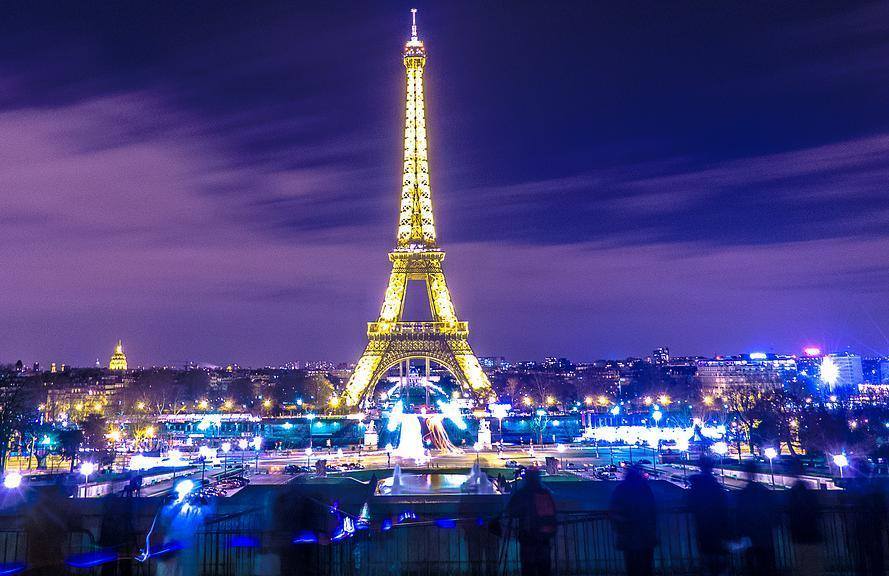 A Night at the Opera (Garnier)
With the right program at the Opera Garnier Paris at night, night out in Paris will be great. As a suggestion, ensure you arrive way earlier so you can adore the Opera's lush decoration and architecture.
 The Grand Foyer is a perfect place to get champagne and is the beautiful gallery inspired by Versailles Palace, the Hall of Mirrors. In the case that you are not a fan of ballet but do not want to miss one of the most stunning attractions in the French capital, proceed to the Mysteries of the Opera night tour. 
There you will also have the chance to learn about Palais Garnier's history and his most popular guest, the phantom of the Opera. Do not forget to visit his exclusive balcony #5. 
Somewhere to Dine
Special delicacies are frequent entries on the most delicate Parisian restaurant at night. It is a perfect time to explore the culinary world of the city without much responsibility or care to bear. Chic and quaint, pricey and cheap, there is an impressive range of restaurants to choose from. A decent one is Bustronome- Gastronomic located at 2, avenue de Kleber. The Bustronome affords the pleasure of eating and discovering the city from the comfort of a bus.
You will explore both Paris and the French gastronomy thanks to the scrumptious meals served here. A bite of foie gras in front of the Louvre is worth having, and you can have a taste of a sea bream under the Eiffel Tower. Some travelers even prefer this option for traveling in the metro. 
Visit a Rooftop Bar
There is a chance to enjoy the city from a rooftop bar. When the weather in the city is cool, and the sun starts to set down, there are only a few choicer ways to be delighted in the nightlife in Paris than from above. With a glass of wine in hand taking in the lights and spectacle that make up this charming city.
Moonlit Stroll Along the Seine River 
The Seine River offers an idyllic take on the beauty of Paris. At night, a moonlit stroll along its banks can be a gripping affair. While walking, you will find some of the main tourist attractions close by like Les Invalides and Notre-Dame. And you can get as many pictures for the 'Gram over here.
The interesting part is that you do not have to stroll to enjoy the Seine at night, especially if you are tired. There is a night cruise you can take while you enjoy the magnificent night views from the comfort of your seat. Some night cruise comes with dinner while others do not.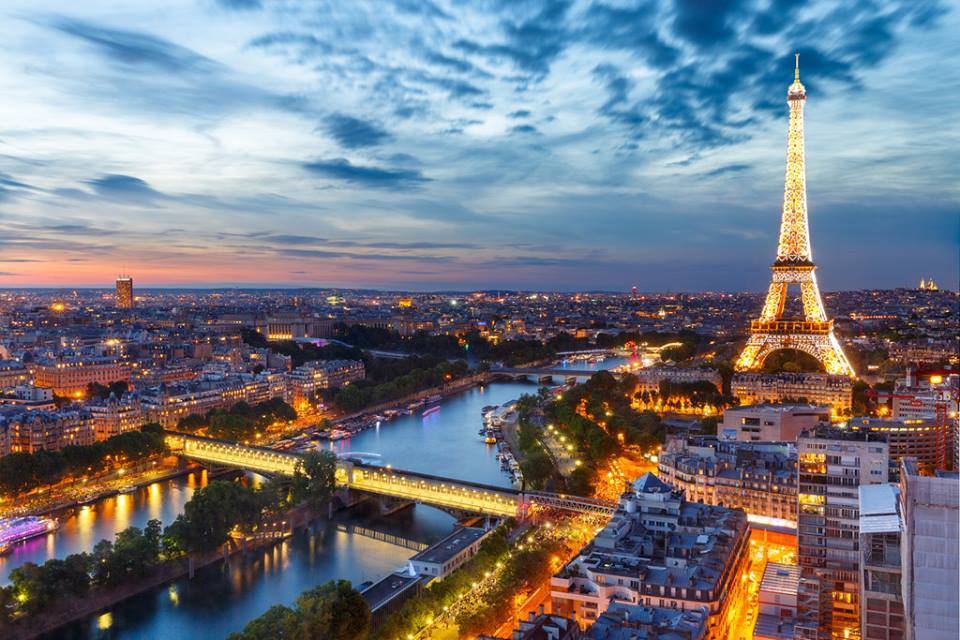 Discover a Secret Night garden in Montmartre 
Along a private passage is a secret countryside in Paris. Hotel Particuler Montmartre is located in a fantastic 19th-century famil residence in one of the most interesting areas of the French capital and greets a few crowds to chill under the trees and in its underground Le Tres Particulier bar with a soft cocktail. This is primed to be a splendid night for a lone traveler. 
Stumble Across a Back-Room Speakeasy 
Proceed to the back of the 11th district pizzeria and into the old cold store to arrive at Moonshiner, a speakeasy. Ensure you order a Vieux Carre and have a taste of the mixture right in the smoking room.
Go for a Midnight Swim
Whether or not you have tried swimming at midnight before, doing it in Paris is very cool. Just at the Latin Quarter in the 5th district, Piscine Pontoise is an incredibly beautiful swimming pool built in a listed Art Deco building and having lines of classic varying cabins, blue lights at night, and a continuous after-dark musical. One would want to swim here every night. 
Swing from the Chandeliers 
Le Mask is among the city's most high-end club might see you swinging from chandeliers with raunchy peeps. There are masks to keep your identity if you really want to get into some steamy sessions. Le Mask club is located at 18 Rue Feydeau, Paris.
Procced to a Literary Salon
La Belle Hortense at 31 Rue Vieille du Temple is a bookstore that doubles as a café. It is a perfect place to meet people and share your passion. It is quite a decent spot too to have a glass of wine, read a book, and have a delicious meal.
Indulge in Meat all Night 
If you are not watching your meat intake, the streets of Paris are a great place to indulge your meat-eating habit all night. At Chez Denise, a La Tour de Montlhery, both the old and young favor this phenomenal spot. Where baked escargots, beef ribs, terrines, and soft rum babas, are all served on local tablecloths. The meat joint is located at 5, Rue des Prouvaires, Les Halles, Paris.
Try Barbecued Frog Legs
You can hardly go wrong with a barbecued frog's legs. There is a cozy ambiance at the speaksay-like Floyd's Bar & Grill, located at 11 Rue d'Enghien, Paris. The menu here is a combination of French and American delicacies like buffalo frog's legs and BBQ sauces. You will fall in love with this place. 
Visit Nighclubs
Nightlife in Paris for Singles – Summary
Nightlife in Paris as a single is far from boring. There are places to see and things to do that do not necessarily demand a partner to enjoy. Solo is the new cool, and doing Paris alone can be the most exciting and daring decision you might ever take on your trip.