While France has a pretty well-connected highway system, the French government urges people to travel by train within the country. For that reason, there is no national bus network in France. Also, with the TGV (France's high-speed train) whisking you from one side of the country to the other in just a few hours, traveling through France by bus is definitely neither the easiest nor the most convenient way to get around the country.
That being said, while buses are slower, less convenient and less comfortable than trains, they are also cheaper. Especially for those travelers who qualify for discounts (under 26, students, teachers, over 60), taking the bus in France can be a good way to save some extra cash for shopping in Paris, a few bottles of wine or mountains of French pastries.
Inter-regional Bus Travel in France
Because there is no national bus network in France and the other major bus companies offer international but not domestic routes to/from France. Iit is impossible to travel by a French-owned "public" bus between regions of France. For inter-regional trips, you are best off traveling by train in France.
>>Read more about Train Travel in France or taking the TGV: France's High-Speed Train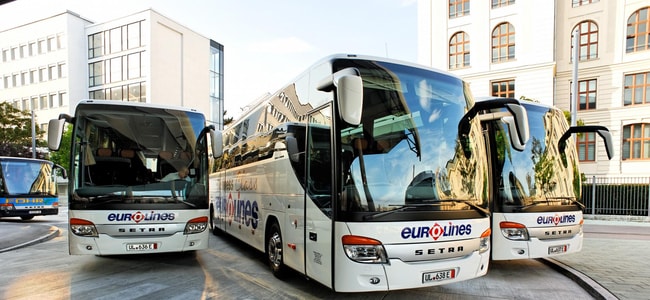 Regional Bus Travel in France
Buses are used quite extensively for shorter-distance travel within départements in France; especially in more rural regions with limited rail lines (like Normandy and Brittany). That being said, while this is the primary mode of transportation in these areas, that does not mean it is either fast or efficient. In fact, buses are often slow and infrequent, particularly on Sundays and holidays.
In more recent years, the SNCF (the French national rail system) has replaced under-used train lines with buses, and, unlike the usual regional buses, you can use your Eurail train pass when traveling this way.
If you're hoping to get to the nooks and crannies of France and you're thinking about taking regional buses, don't. You are definitely better off renting a car and exploring with your own set of wheels.
>>Read more About Renting a Car in France and Driving in France
Longer Distance and International Bus Travel
Busabout
From May to October, the London-based company Busabout links 36 European cities in 11 countries. These months through summer in France and high tourist season. Stops in France include Paris, Bordeaux, Tours, Avignon, and Nice.
Busabout organizes its routes in terms of "loops," which enables travelers to use the bus for all of their destinations. But there are also "flexitrip" and hop-on, hop-off options, and hostel deals as well for their overnight layovers. If you're backpacking it or taking a gap year trip, they're definitely worth a look-see.
>>Check out the Busabout website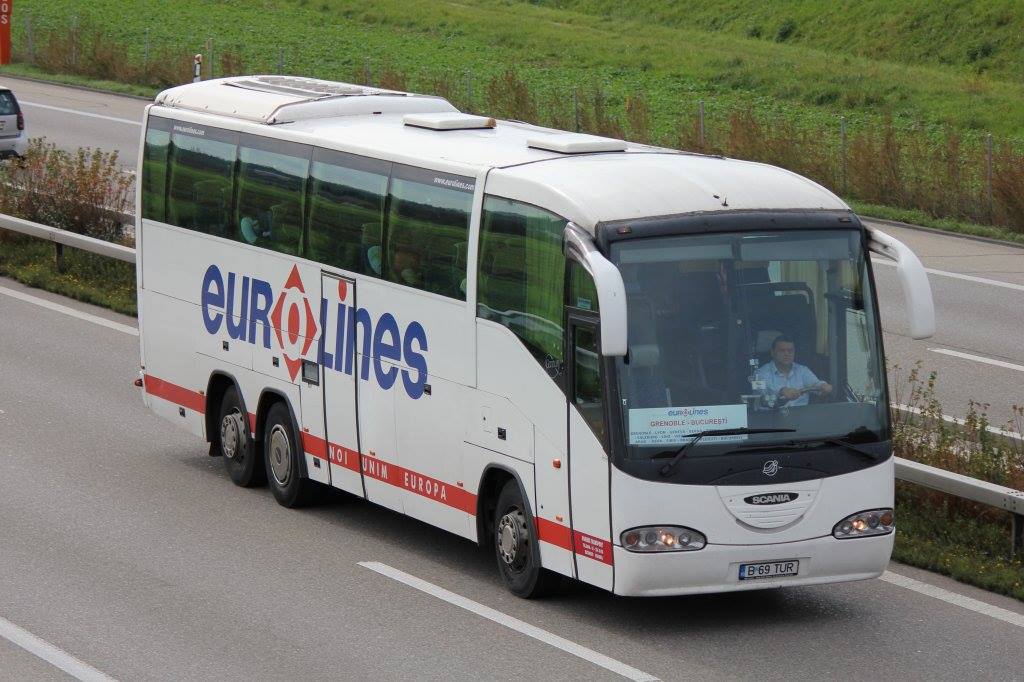 Eurolines
If you've done research about bus travel in Europe, it is likely you have stumbled across Eurolines. Eurolines is actually a group of over 30 European coach operators based out of several countries across Europe.
It is important to keep in mind, that with Eurolines, you will not be able to take one of their buses from Paris to the Loire Valley, for example; it's simply for international travel to and from France. (Obviously, it is possible to get from Paris to the Loire Valley.) However, if you are looking to travel from Paris to Prague, Bordeaux to Barcelona or Nice to Rome, Eurolines does offer an affordable alternative to taking the train in France.
You can purchase a Eurolines Travel Pass, which is a flexible ticket that allows for unlimited travel to more than 40 European cities within a set period of time. However, as I stated before, it is important to remember that you are not allowed to stop and visit cities within the same country while traveling along the route.