Public Transport Guide For Paris
Whatever time you visit the aptly named city of love, you can rest assured that the public transport you'll use here is second to none!
How to Use the Paris Transport System
The public transport system in Paris consists of the metro, bus, and train. As you'd probably expect, the metro is the fastest and most organized of the lot!
On my first trip to Paris, I'll admit I was more than a little bit overwhelmed by how all the systems worked, but once you've used the system, you'll see its actually as easy as pie! The first piece of advice I can give you from my own experience using Paris's public transport system is to purchase a map. These maps are available in subway stations for free, or they can be purchased in local stores and bus and train stations.
Travel by Metro
The metro epitomizes efficient public transport. To use the metro subway, the first thing to remember is that there are 15 individual metro lines running through Paris. These trains can be distinguished by looking to the front of the metro train where it'll say the last station that'll be reached on that particular line. Please note: the number of the line will not be on the train.
To use the metro, you buy your ticket at the subway station, and then you insert this ticket into the turnstile slot on your way to the platform – be sure to keep your ticket until you get off at your desired destination. If you're caught without, it means an instant fine of €35 – cash – to be paid on the spot! If you don't pay it, you may be acquainting yourself with the French judicial system, as they're very strict. The good news is that the same ticket will suffice for the full journey, including any connections made.
So you're through the turnstiles and have your ticket in hand – all you must do now is catch your metro from whatever line you need to be on. Sometimes you may have to change the line depending on where you need to go to the city, but remember – as I said already, the one ticket will cover the entire journey!
A single ticket costs around €1.90 to go anywhere in the city center (Zone 1). There are loads of options when it comes to buying tickets for the metro.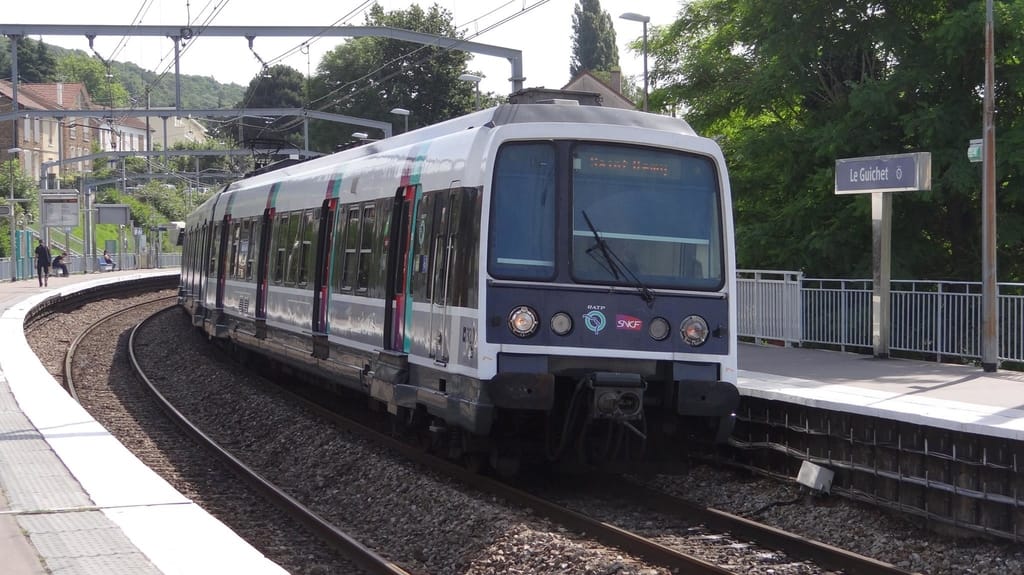 Take Note Of The Following Tips
A Mobilis is a pass for one day. The price varies for each person as to its all dependent on the zones where you intend to travel; if you plan to stay within the city, a Zone 1 pass is all you need.
A Paris Visite is a tourist pass. You can buy ones that are valid for one, two, three, or five days. Again, the price depends on how many zones you want to visit. Tickets are half price for kids aged between 4 and 11 while kids under 4 are free. This travel card is valid for all public modes of transport in Paris, with an unlimited number of trips. With this card, you can avail of special discounts into certain attractions in the city, as you receive special coupons with your pass. These coupons can be used in certain restaurants too.
The Carte Orange is used by most of the locals, and it requires a passport photo for identification purposes. The weekly or carte hebdomadaire pass runs from Monday to Sunday, and the monthly or carte mensuelle pass is good for one calendar month.
So now you know how to use it, you'll be glad to hear that the metro runs from 05.30am each morning until 00.30am at night. 
>>Best Ways to Get Around in Paris
Buses in Paris
Metro won't take you where you want to go? Don't despair – there's always the bus!
The buses in Paris are all numbered, and you'll see a bus map at all the stops, and even on some of the buses too so you'll know exactly where you are! Each bus stop is named, so you know where you are at all times. Sometimes you might need to flag the driver to let him know you want to board that particular bus.
The tickets for buses may vary. Once you know where you want to go to the city, you can decide what bus number will get you there first and purchase the appropriate ticket(s). Please note that you may need more than one ticket to get to some destinations i.e., you might have to get on a connecting bus and buy another ticket for that.
Bus tickets can be purchased on the bus, or at some of the larger bus stops. Look out for shops that display the RATP sign as they sell bus tickets also. If you plan on making great use of Paris buses, you should buy a book of tickets, carnet. This book of ten tickets allows you to save money during your trip to Paris.
Night buses also run in Paris. They operate from 1am – 5.30am. These buses leave from Place du Chatelet and run to the Parisian suburbs.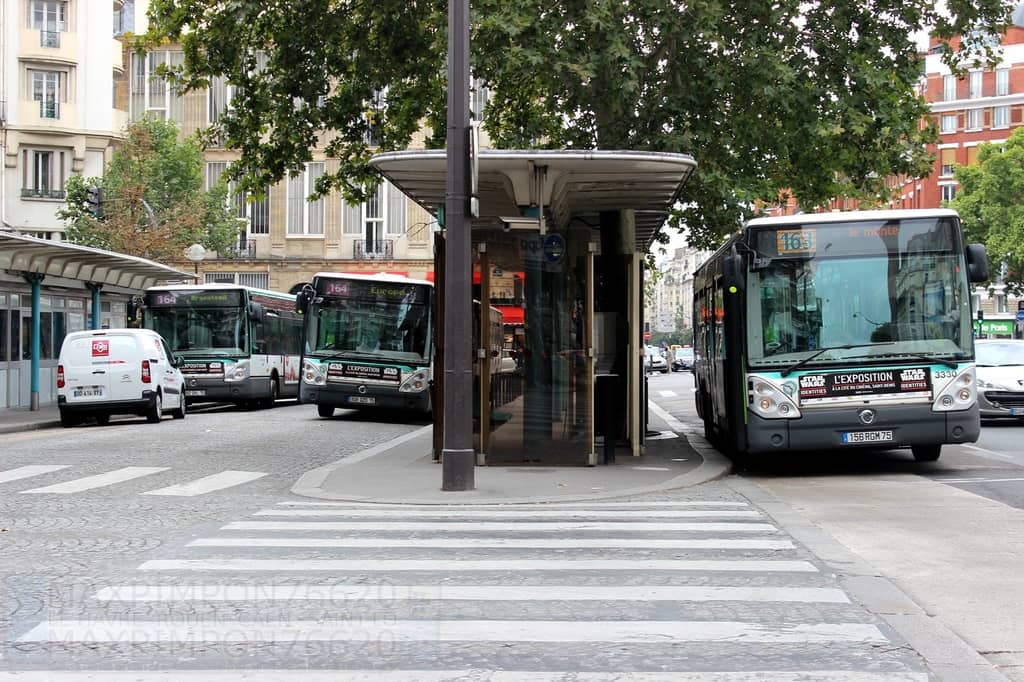 >>How to Use Paris Night Buses
Travel by Boat in Paris
Fancy travelling around Paris with a difference? Look no further than the Batobus. This is another form of public transport in Paris – you can be assured there'll be no traffic though!
This service operates from April to December, stopping at eight different points along the River Seine. Boats run every 15-20 minutes, and the journey takes around a half-hour in total.
A single ticket costs around €7.50, and this entitles you to four stops. If you fancy using the boat all day, we recommend you buy a day pass, which costs around €11.
Staying Outside Paris? Use The Train
The trains mainly serve the outskirts of the city. There are five train lines, which are lettered from A to E, and the trains that run on these lines are known as RER. You can purchase tickets for these trains at the metro stations. Please Note: If you're travelling to the airport from the city you need to purchase these tickets at the station.
>>Guide to RER Trains in Paris
Get to All of the City's Best Sights By Public Transport
The great thing about Paris is that it's so compact, allowing you to see most of its cityscape and attractions on foot. If, however, you want to use public transport, it'll bring you to the top sights in no time at all!
Paris is known all over the world for its Eiffel Tower – a trip to Paris is simply not complete without seeing it! If you are traveling by bus, the following will take you here nos. 42, 69,72, 82 or 87. If it's the smooth running metro, your using take either of the metros heading to Bir-Hakeim, Trocadero, or Ecole Militaire. Or if you're situated on the outskirts of the city hop on a line C train to Champs de Mars Tour Eiffel.
Metro lines 6 and 9 (look for Kleber Station at the front) will take you to the world-famous Champs Elysee! Why not do a little bit of window-shopping along Paris's most exclusive street. From here, you're just moments away from Concorde and the Arc de Triomphe.
Fancy yourself as a bit of an art lover? Then a trip to the Louvre is a must. Here you can see the world-famous Mona Lisa – you can make your own judgment on her! Take the metro listed Palais-Royal or Musee du Louvre and hop off at the Louvre stop.
Don't forget to pay a visit to Notre Dame Cathedral – it really is beautiful! You can get here on buses 21, 38, 47, or 85, RER train line C (Saint-Michel), or the metro heading to Cite or Saint- Michel on Line 4. 
Public Transport Guide For Paris – Summary
There really is no shortage of ways to get anywhere in Paris. There is literally a metro station every 500 meters, so there are just no excuses for not fully exploring this wonderful city. So go now and have an enjoyable time in Paris!
If you want to head outside the city, a train is probably the best way to go, but if you were looking for something a little bit more flexible, perhaps you'd like to rent a car with our sister website Novacarhire.com. Check out these great prices.
Need Help Booking a hotel in Paris? We're here to lend a hand!
>>How to Use Public Transportation in Paris
I hope this handy little guide has told you everything you need to know about using public transport in Paris! We really appreciate your views, queries, and help, so why not leave us a comment!