Best Ways to Get Around in Paris
In many major cities in the world, getting around can be one frustratingly taxing (trust, no pun intended) task because of heavy traffic. But in Paris, that is not much of an issue because of the extensive and organized transport systems in place. From le Métro to le Bus, the city's public transport system is the most efficient and affordable way to get around. 
Whether it is a frequent regional train, a fleet of a high-speed taxi, an idyllic riverboat, and a handy bicycle, the French capital has an array to choose from for your convenience and ease of movement. 
>>Also Read: Public Transport Guide For Paris
Here Are the Best Ways to Get Around in Paris
Public Transport – Métro, RER, and Bus
Paris has an affordable and excellent public transport system, compared to some other major cities, that covers every part of the city. Spanning 133 miles (214km) across 16 lines and 303 stations, there are convenient Paris Métro stations close to iconic sights. Public buses, too, offer an above ground, but slower, alternative to the Métro, while the RER train lines are suitable for traversing larger stretches of the city. 
>>How To Use The Night Buses in Paris
Taxis 
Taxis are common across the French capital as thousands of them move through the streets day and night. In the case that you fancy a private transport or you are traveling with heavy luggage, taxis are your friend. Branded taxis stands (Station de taxis) can be found at train stations and popular roads across the city. Look at the taxi roof's light to know whether it is available or not. A white light signals it is empty while an orange light suggests it is busy.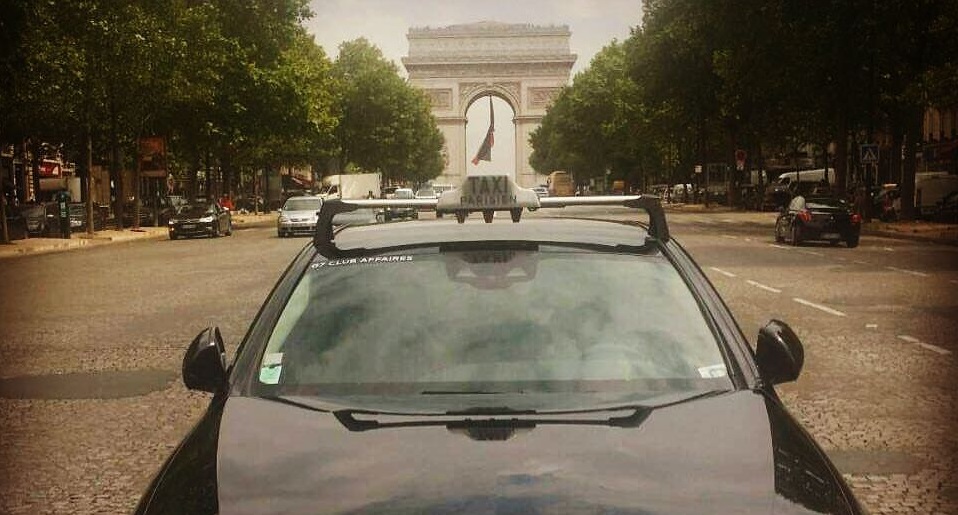 Boats
If you think to transport in boats is old fashioned, duh, Parisians do not think so. Taking a riverboat up or down the Seine is a relaxing alternative way to sightsee the iconic monuments of the city and travel at the same time. There is no other perfect way to see the city's landmarks like the Eiffel Tower and Notre Dame in vantage views than in a seat on a boat. 
Bicycles 
Paris is also popular among locals and tourists for its extensive bike transport system. Biking is a fun and healthy way to see the city. The French capital's streets are full of bike lanes, and cycling through the many beautiful parks, and enchanting gardens is simply pleasing. Explore the city like a local by renting a public Vélib bike or experience the best parts of Paris on a guided bike tour.
How Best You can Enjoy Paris on the Go
Road Trip With a Car
From significant sceneries, thrilling roads, and exciting cars, the city of Paris boasts a gaping selection of routes for beautiful road trips. And even though the city is decently linked by its high-speed trains and bike routes, Paris begs to be explored on the open road. Road trips can be magical as you drive through the ever-changing landscape and climates, and there are many picturesque spots to revere as you go along.
Spare a Moment for Shopping on the Stroll
You can indulge in an unforgettable shopping experience in Paris while walking. Whether you have enough cash to spare for items might not matter as you will be spoiled for choices of the different price ranges. Paris, in particular, can be compared to a small universe with lots of boutiques of all kinds; including luxury and a long chain of designer stores. Rue de Rivoli, Boulevard Haussmann, Rue St Honoré, Avenue Montaigne, and Boulevard Saint Michel are among the popular streets in Paris you can get anything on fashion. 
As a piece of advice, do greet storeowners from your scanty collection of French phraseologies. For tourists, the gesture is a good way to break the ice and lighten the mood. Who knows, an impressed store owner might even treat you to some free souvenirs. 
Budget Travelers Getting Around
The lovely thing about Paris is its inclusive setting; there is always something for everyone. If you are traveling on a budget, that is fine as there will still be much to see and do. You can see the city like a Parisian by taking the Batobus that is also known as 'water bus'. You get to see 8 locations along the Seine river, including the Eiffel Tower, the Musee d'Orsay, the Louvre, and the historic Notre Dame Cathedral. 
While the Batobus is not a sightseeing cruise, it is a water bus and affordable public transportation used by locals to navigate through the city.
For families traveling with young children, it is an exhilarating alternative to the Paris Metro. Purchase a ticket for a day passes for as low as 14 euros for a week at the Batobus website or at any Batobus stop in the city. Check the website for schedules. Note that the service runs less frequently in the winter.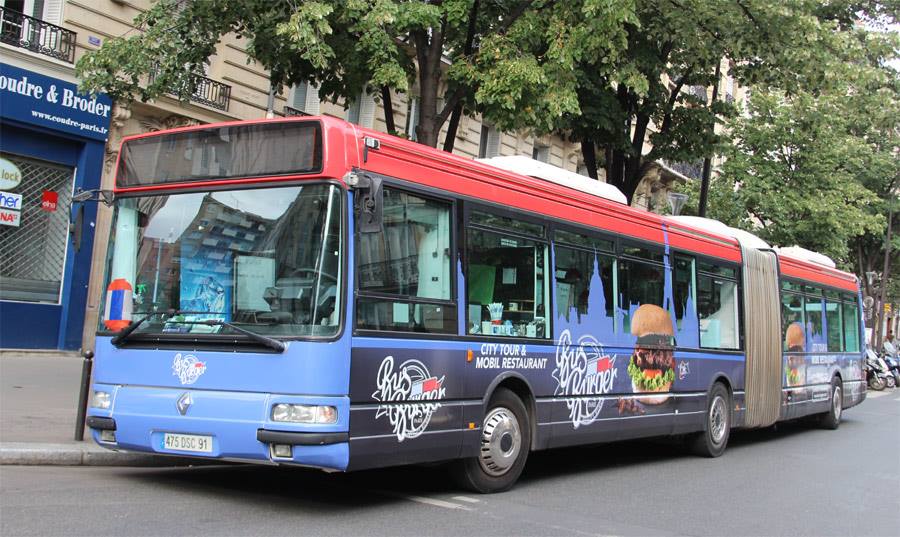 Take the Metro at Night
Do not miss out on a ride on the metro at night when you get to see the stunning scenery of the shining city. Do not forget that the metro does not run all through the day. Therefore, if you intend to travel late, causing you to ride the train in the early hours of the day, it will be good to check your itinerary first. 
In addition, try not to forget your ticket until the exit station. The Metro police might fine you for a few bucks on the spot if you misplace it. And when you are not on the metro, you can try the public bus. It is usually less congested than the train, and you can be treated to some of France's fascinating landscapes. 
Take the Bike Routes
Another way you can get around Paris is through the bike routes specially made for cyclists and pedestrians. And of all the cities in the world, taking the bike routes around the beautiful Paris is just the perfect vacation activity you need. Environmentally friendly, vibrant diversity, fresh, and incredibly convenient for navigating unsafe congested streets, biking in the French capital is now the preferred means of transport. This is a sentiment that both locals and tourists share. 
There are many bike routes across the city. Parc de Bercy to Noisiel (25.1km) is one of them. Beginning from Parc de Bercy, which is unusually furnished with wildlife for an urban park; this bike route skirts around the Bois de Vincennes to maximize Paris' second, less popular river, the Marne. 
Then after cycling through the suburb of Saint-Maurice, the former home of Eugéne Delacroix and the Marquis de Sade, you can savor the voie vertecycle route which touches the river and meanders to the Noisiel. Covering 25.1km on a bike is quite some doing, but you do not have to conclude as you can turn back when you want.
Another Route is the Stalingrad to Bois de Vincennes (1.4km). 
Fascinating and exciting, this bike route in the very trendy Canal Saint-Martin district; there, you should make some early stops at the restaurants, shops, and bars. For a stop at Bastille, follow the canal and the gardens that cover it when it goes underground. Just so you know, things can be quickly frightening here, so you will need to dismount if you are a nervous rider.
In an arm's reach from the roundabout, you can walk up to the Promenade Plantée, a 19th-century railway viaduct made into a tree-lined garden pathway; this will lead you to the Bois de Vincennes. You will find many palaces to explore in the 995-hectare park; however, the Château de Vincennes is definitely a spot to see. Conclude the trip at the Lac des Minimes for some nice views.
Campervan
Campervans are a good way of getting around the French capital, especially when you are visiting suburban tourist areas. Whether it is your campervan or a rental, it is always interesting to hit the road. Campervans come in different types and facilities for users' pleasure. And depending on the type you choose, you can enjoy the added comfort of an electric hook-up to other different rental packages. Rentals can come in handy where you are not certain of which campervan to go for. Some even offer deals like access to a river or lake with an excellent view.
Best Way to Get Around in Paris – Summary
It is up to you to decide which way is best to reach your favorite attractions and explore the French capital like a professional. From the public trains to buses and other options, seeing the city can be affordable and certainly not difficult.