Why You Should Take a Canal Cruise in Paris
One of the fun things to do in Paris is to take an exciting canal cruise while you take in the magnificent sights of the beautiful city. Just from the comfort of your seat, you have the chance to have all the cracking stuff that the Canal Saint-Martin and other canals have to offer. 
The city of Paris has a channel called the Canal St. Martin. This less popular waterline links the Canal de Ourcq in the north of Paris with the Seine and is running partially subsurface. You can spend an evening along the Canal St. Martin as the streets along there are lined with great bars and restaurants. Also, the banks are well known for their beautiful picnic spots. 
The cruise that connects a Seine river cruise with a cruise down the Canal St. Martin is a must-do. You have the chance to discover two distinctly different, but equally attractive parts of the capital city. The ride can include the navigation through a lock and 1-mile ride under the Bastille vault till the Canal St. Martin touches the Seine.
Many tours offer cruises at different prices and in different packages too. Contact your intending tour for more details. In the case that you have already done a boat cruise on the Seine River, you might want to do a canal cruise because it has interesting things to see. 
>>Best Seine River Cruises
>>Paris Travel Guide
Here Is Why you Should add a Canal Cruise in Paris to Your Next Vacation Itinerary:
Duration
We often say that there is only a little time when we are doing the best things. In the case of a canal cruise, that is very apt. As you will love to derive satisfaction for the buck spent, conversely, you do not want to have an underwhelming experience because time was not enough. A canal cruise is in Paris is a worthy endeavor in terms of fun and memories. And while you are having that, time should not be a barrier.
However, when it could eat into your busy schedule if protracted. The important thing here is that you should do a canal cruise because you get the right dose of fun, no more no less. There are two popular tours you might encounter, Canauxrama and Paris Canal. For both, their standard cruise time is 2.5 hours to any of the canals.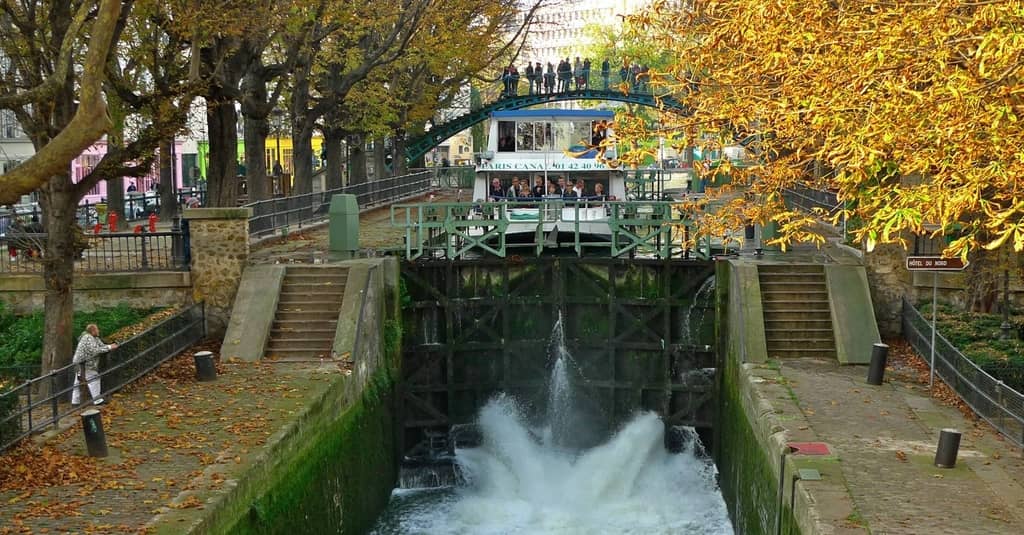 Affordable
If you are on a tight vacation budget, there are many ways to save on a canal cruise trip. The typical, all-inclusive cost of a typical cruise plan covers the cost of lodging, entertainment, along with full-score meals a day, and other amenities. Some cruise lines even let children in for free on certain itineraries. If you are able to drive to a cruise port, you can skip the cost of airfare altogether. You can easily save plenty of money from this.
Amenities 
While it significantly depends on what your tour has prepackaged, you can go for a canal cruise on a well-furnished boat. Some do not like the idea of cruising on an old, outdated vessel, and we understand that. The new vessels, however, offer new well-stocked features, updated floor plans, and better pools, spas, and amenities- often for less than you think. Some offer bowling alleys, zip lines, race car tracks, and even a brewhouse to the pleasure and comfort of riders. Only a few things are better than cruising on a canal while seeing the iconic spots of one of the most beautiful cities in the world. 
Less Worry on Logistics
Planning a vacation can be tedious and time-consuming. After all, you have to choose a hotel or apartment, choose activities, and set up transportation, pricing out each part as you go. Cruising, on the other hand, does not demand you to sweat or lose sleep on the details and logistics of your trip. With a canal cruise, you can count on a predictable, all-inclusive rate and enjoy food, wine, fun, and daily entertainment after unpacking your bag once. 
At most, you will need to decide what to do at each port; whether that includes sightseeing in the city, booking an excursion, or getting off the boat to simply walk around and take in your surroundings. And back to the boat, you can take your pick from relaxing or enriching activities; from cooking classes to wine tastings.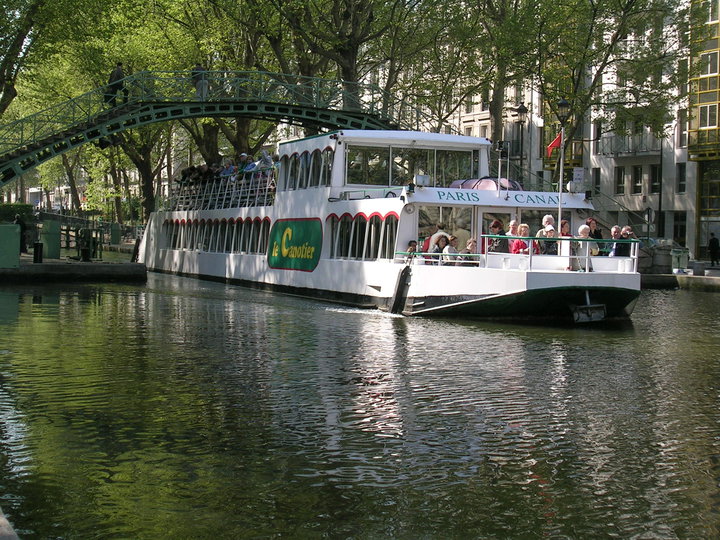 Tips and Advice in Preparing For Your Canal Cruise
From Canal de L'Ourcq to Canal Saint-Denis etc., there are quite a number of canals in Paris; however, the Saint-Martin Canal is a popular one among locals and tourists. Here is some useful information to make your trip smoother:
Make early reservations: It will be helpful if you can get a flexible date ticket. This will help you to go when the weather is nice, especially if the initial date falls in an unfavorable weather time.
Know the time and departure location of your cruise. Make sure you know the time and departure spot of your cruise and figure out where the departure point is beforehand. In addition, know how much time it will take you to get there. If you have questions about timing or location that are not answered by the websites or e-mail. You can also make a call through to the tour company for more information.
Unless the weather is really bad, the boats will take-off. Regardless of what the weather says, boats will take off if there are enough cruisers. So, dress for the occasion as it can be quite cold on the boats (especially in the mornings). Also, you should bring an umbrella or poncho if rain is expected. Though all the boats have covered and indoor seating, you will want to get out on deck to take a close-up look as some of the sights during the cruise.
As earlier hinted, the cruises are not too long and short. On average, it takes about 2.5 hours, so if you are traveling with kids (or adults with short attention spans), plan for what they can do quietly.
Why you Should Take a Canal Cruise in Paris – Summary
There is no one-size-fits-all cruise that is ideal for everyone. Although, with today's innovative onboard amenities, diverse dining options, and interesting schedules on the boat, tours are trying to make your every minute of your next canal cruise momentous. And you do not have to break the bank to enjoy yourself, sipping a Bordeaux wine while admiring the glory of the City of Lights.