Holidaying in southern France is one of the most expensive things to do in Europe. The region is lush in luxury, class, striking natural attractions, exclusive shopping stalls, and a premium range of interesting things to do. Situated on the French Riviera and west of Nice, St Tropez is known to be among the most expensive places in the region.
Its lodging options are particularly pricey. In some places in St Tropez, visitors will have to pay not less than 356 euros to spend the night in the cheapest double room. That price tag suggests that the property is located at the seaside with amazing views.
>>Also Read: Things You Should do in Saint Tropez
How Much it Costs to Travel to St Tropez
On average, you should budget 118 euros for your daily activities when in town. Before now, past travelers have spent an average of 30 euros on meals in a day. And as for moving about, past travelers spent 27 euros on local transportation. An average hotel price in a decent St Tropez area for a couple is around 138 euros. So two people will spend an average of 1,658 euros. These figures are not arbitrary. They have been collected with the help of tourists to help you plan your travel budget and make better travel decisions.
A holiday to the gorgeous town of St Tropez for a week often cost about 829 euros per head. That makes it 3,316 euros for two people on a two-week holiday. As for families, bear in mind that the higher the number of the members traveling, the cheaper it gets. This is mainly because children's tickets are more affordable and the hotel rooms can be shared too. Do not also forget that traveling slower over a protracted period can reduce the daily budget.
Solo travelers who prefer to stay longer are usually expected to pay less per day and save more than tourists who visit the town briefly. Traveling slower and staying longer will even help couples and families to save more.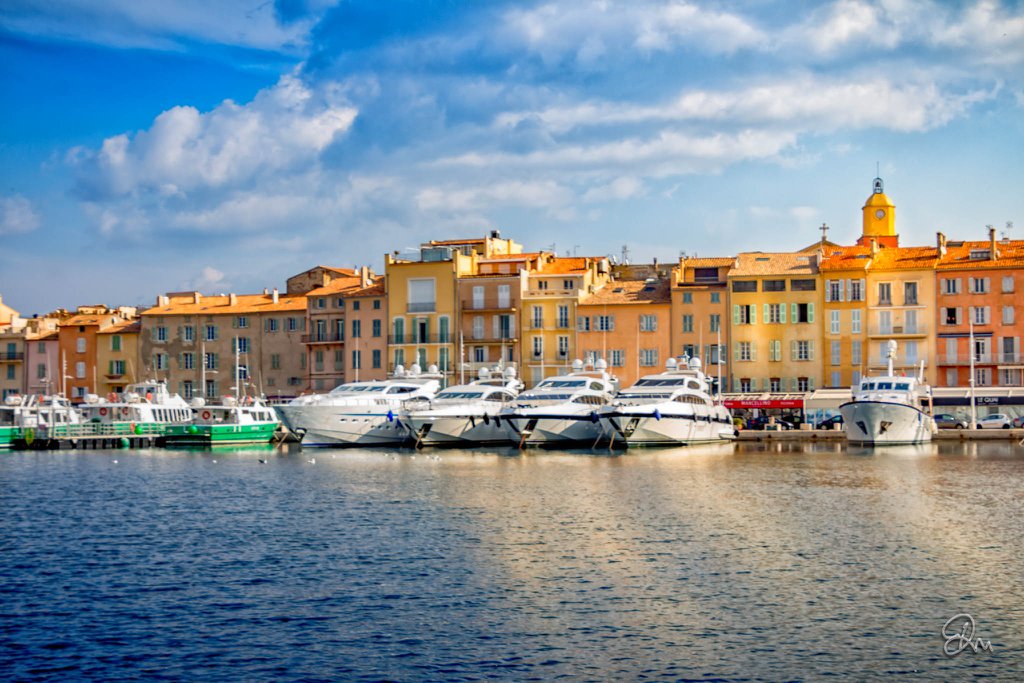 Expenses in St Tropez 
Even though prices are different, the food average cost is 30 euros daily. Meanwhile, breakfast prices are often cheaper than lunch or dinner if you must eat out. A sit-down restaurant in town is usually more expensive than street food or fast food prices.
Taxis are the most expensive transport option, but they are useful for carrying large luggage to farther parts of town. A person will be billed around 27 euros on average. Other public transport is cheaper and efficient as well.
>>Also Read: Is the French Riviera Expensive?
Sights in St Tropez
A chunk of the major sights in St Tropez is the area itself with the gorgeous town harbor and stunning beaches. But there is more to all these. Citadelle de St. Tropez is one of the highlights here. Constructed in 1602 to fortify the coast against Spain, the citadel is imposing on the hillside that looks over the town to the east.
The views here are simply incredible. And the brilliant Musee de l'Histoire Maritime houses its dungeons. The museum is an interactive art repository that was opened to the public in July 2013. It tells the history of humans at sea from trading, fishing, traveling, exploration, and the navy.
Neighborhoods 
In La Ponche, the town's old fishing quarter, visitors can always escape the fast-paced life of the busier areas and enjoy a walk around, absorbing some sight like the Eglise de St Tropez, an Italian baroque styled landmark built in 1785. There is a bust of St Torpes inside who is celebrated in May's Les Bravades. Then visitors can follow rue du Portail Neuf south to Chapelle de la Misericorde- a gorgeous bell tower built in 1645 and has a flamboyantly tiled dome.
St Tropez's iconic and incredibly charming central square, the Place des Lices, is filled with cafes, plane trees, and petanque players. Just sitting on a café terrace watching the world around you unfurl or the crowds at its lavishly staged twice-weekly market, studded with everything from vegetables and fruit to sandals and antique mirrors, is a major part of the St Tropez experience.
>>Also Read: History of St-Tropez
Food and Dining
You will be spoiled for choice as the town has many great dining options. However, there are a few dishes that are popular in the area like Riviera, Bouillabaisse, Tarte Tropez, and Gateau des Rois. For some delectable treats, you can head to Hotel de la Ponche, which is particularly cool for lovers of seafood; Table du Marche, a contemporary bistro and gourmet bakery; and Le Sporting, for excellent locally made traditional French meals.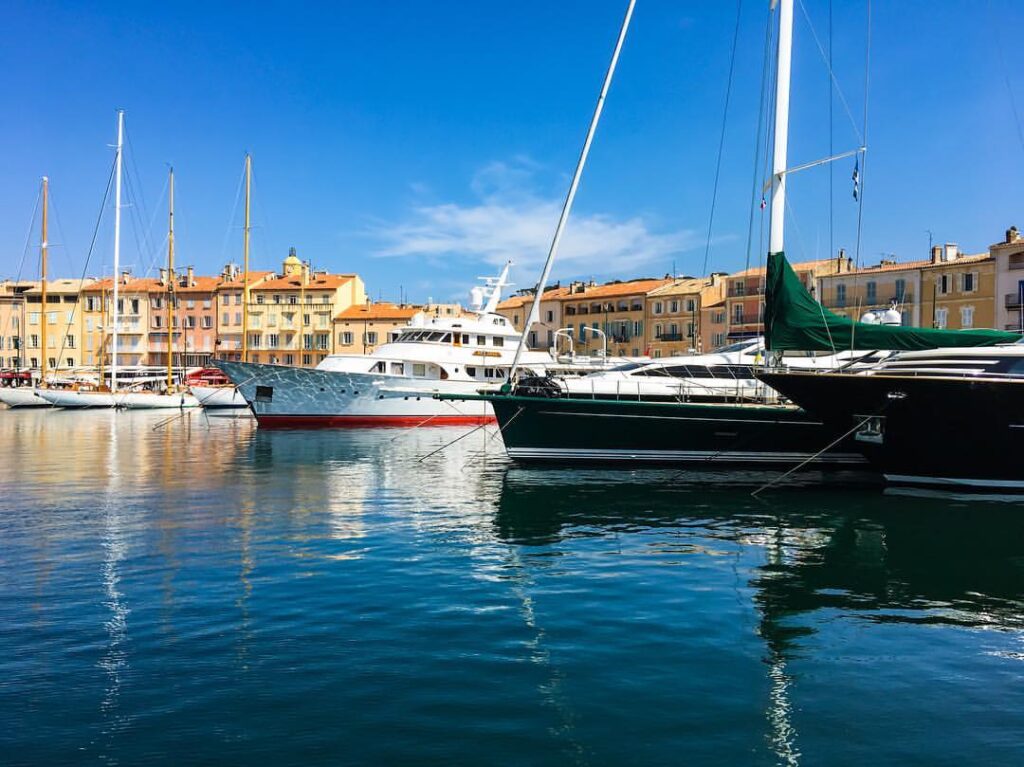 Here is How to Enjoy St Tropez on a Budget
Sunbathe on one of the town's public beaches
During the daylight hours, the beaches of St Tropez are where a good number of glamorous actions are set. Note that the St Tropez beach is more frequented by the rich and famous than Pampelonne. The beach is not exactly in St Tropez but situated in the nearby village of Ramatuelle.
It is studded with bars, restaurants, and beach clubs that are totally affordable. That is why the beach's car park is often filled with cars. Even though there are public spaces on Pampelonne for visitors to lay down their towels for free, it is better to stay at the public beaches in and around St Tropez itself.
Be on The Lookout For Wallet-Friendly Restaurants 
The town's budget restaurants have fantastic southern French food even though they come in different quality. But one sure thing is that visitors will pay a small fortune for the most decent of dishes. The secret to getting around this is knowing the local favorites that deliver great food within an affordable price range. You might want to visit L'Aroma for great woodfired pizzas, or well-known set menus that has burger, fish and meat dishes, and a range of vegetarian set at Basilic Burger.
Shop For and Eat Local Produce at The Town's Markets
In case you are lodging in a self-catering accommodation in St Tropez and would love to make your own meals, then shopping for ingredients at local markets will be the way to go when it comes to saving and cutting costs.
You do not even have to have a kitchen because markets can be a fantastic place to score affordable lunches that you can eat as you stroll the scenic rows of produce. The daily Place aux Herbes market and Place des Lices (twice-weekly) are particularly inviting too.
Surf for Goodies in La Ponche's Local Boutiques 
Shopping in St Tropez is one of the activities you should look forward to doing even if you are a budget traveler. Everyone, including the rich, does it but do not be dazed when you see certain price tags in some of the town's ravishing boutiques. People can also window shop in the most impressive of retail mercantile establishments without spending a dollar. There are also pretty things to have at less expensive prices if you explore the local shops.
Stroll beyond the regular paths of La Ponche to discover boutiques that still produce for local tastes- you might still not find bargain basement price tags, but you can select some items that do not require a fortune to get.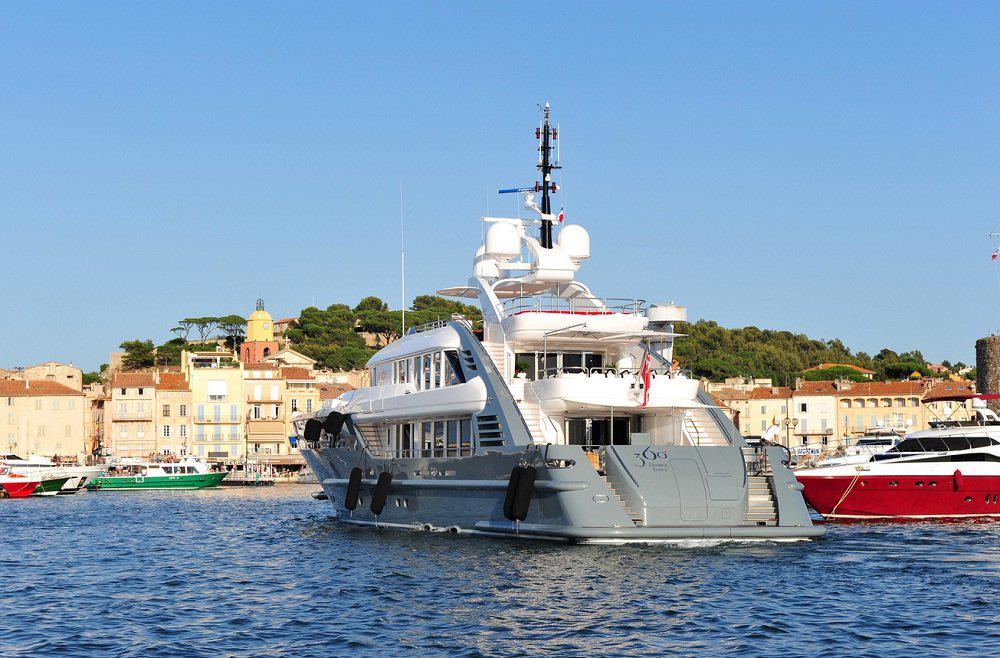 Stay on the Outskirts of St Tropez
The town is among the most pricey places in the country as regards accommodation, and the cost of somewhere to stay takes a chunk of any traveler's budget. Choosing to stay a little outside the town is a good way to significantly cut spending, while still placing you within easy enough reach of St Tropez to enjoy its beaches and other attractions. The neighboring village of Grimaud, especially and its surroundings, is a budget-friendly place with the benefits of a home. Another great option is the self-catering holiday park, Les Restanques.
Spend a Day out at Family-friendly Port Grimaud
While people come to St Tropez in their drove every summer, attractions tend to be thinner in the ground than one would expect. After spending quality time on the beach, window shopped and explored the local markets in town, proceed out of St Tropez for your next adventure. This can be a brilliant way to save and keep your interests aroused. Port Grimaud, also referred to as the Venice of France, is a medieval Provencal village which is perfect for a family-friendly day trip.
Is St Tropez Expensive? – Summary
Even though the alluring St Tropez was once a quiet fishing village, it is a center for big businesses while also serving as a hub for artists and other creatives today. Its particularly beautiful beaches, azure waters, world-class exclusive accommodation options, and a vibrant nightlife make up its glitz. So, it comes as no surprise why St Tropez is a playground for the wealthy and popular. As expensive as it may seem, tourists often have an incredible chance to enjoy the beautiful Rivieran town on a budget.