The city of Lille, for a long time, has been attracting visitors from different parts of the world. It is a beautiful place with a soothing northern France weather, which makes visitors want to stay longer. As beautiful and charming, the industrial city is, safety- like in any other tourist destination in the world- is a concern.
Lille is generally safe, but you still need to be vigilant, so nothing spoils the fun on vacation. From transportation, accommodation, shopping, to dining, it is expected that visitors take precautionary measures to stay safe during their entire stay in the city.
>>Also Read: Lille Travel Guide
Here Are Some Things To Know About Safety In Lille:
Sanitary Concerns
When strolling along the sidewalks in Lille, ensure you watch your step. People often tend not to clean the fecal waste when walking their dogs. However, local authorities do not permit the entry of pets in certain public spaces. This is an issue in Lille, and you should be mindful of this, especially when you plan to tour the city on foot. As beautiful as the city's streets are, this sanitary issue does not match their allure.
Also, the Grand Braderie is a massive event that brings many visitors together, it causes loads of trash. The wastes even spill to the streets, and it's awful how it all looks. Apart from this, coming into the city is not celebratory as the sights are bland and hardly welcoming. Still, Lille is a beautiful city that is worth visiting.
Pickpockets at the Market
There are quite several markets in the city of Lille. There, you can get the finest ingredients and the fresh produce for your use. They are often crowded, making it a destination for pickpockets to operate. These pickpockets can be resilient at times. They might follow you around as they attempt to get access to your bags. So, you should hold your purses and belongings close to you, especially when you are in crowded areas. And be sensitive. Some pickpockets go as far as using a razor to destroy bags.

Panhandling 
Panhandling is a characteristic of a cosmopolitan area. It can be annoying and embarrassing, but how can one avoid a panhandler even before they approach? You cannot really tell who is who, in most cases. You will likely be approached by a well-dressed panhandler, the 'corporate' types.
In metro stations in Lille, visitors will likely meet some panhandlers accosting them and asking for money. Often times, they will say they need the change to make a telephone call. Meanwhile, the phones there do not take change. The city's main square is another place where they ask for money.
Food
For travelers with the habit of paying close attention to their surroundings as per their interests, they might be frustrated as soon as they are settled in Lille. The vegetarians, in particular, might find it difficult to get something to eat. This is because many of the restaurants have just two lists of main courses: meat and fish. But if they search properly, they will definitely find something for themselves. People in such a case should research and discover some vegetarian-friendly spots before traveling.
>>Why You Should do the Beer Tasting Treasure Hunt in Lille
Dangerous and Safe Places in Lille
Lille, like in many major cities in the world, there are places to avoid, especially if one is a visitor. Good areas like Euralille are known to be safe, and even though it is located downtown, the cost of living is high. So, expect that the restaurants, cafes, and hotels will be expensive. There is the République Beaux-Arts that is home to many students. As such, most of Lille's nightlife and accommodation is reasonably affordable. Because it is a student environment, you will see students in their droves almost every hour. In a way, the crime rate is low there.
Vieux Lille
There is Vieux Lille, also known as the Old Lille. It is the laidback part of Lille, where you can find quietude when you need it. Vieux Lille is also known to be cleaner than most of the city. You can find many pubs and bars. However, the major issue with the neighborhood is mobility. Not much public transport reaches that far so you will need to board a bus almost every 10 minutes. Alternatively, you can get a bike.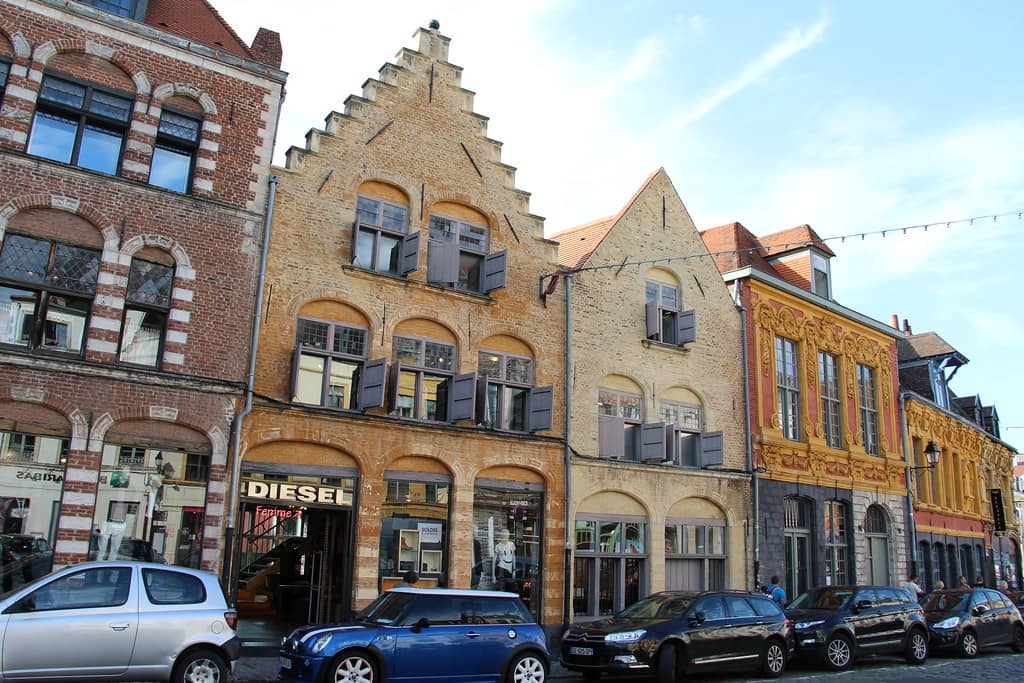 Moulins
Moulins is not where you should stay long if you have any reason to be there. Tourists are usually warned to avoid the neighborhood because of the increase in the crime rate. There, many unemployed persons take to the streets and sell drugs and weed in the open.
Safe Neighborhoods To Visit In Lille
The decent neighborhoods tourists can visit Vieux Lille, Gambetta (close to Rue Solférino), Centre Ville, République beaux-arts, Mairie de Lille, Saint Maurice, and Gare Saint Sauveur. The advantage of staying in these areas include; proximity to the center, lively atmosphere, lots of bars, and restaurants. But it is often expensive to lodge there, and noise pollution is a thing too.
Areas To Avoid In Lille
The not-so-cool areas include Wazemmes, Porte de Douai, Porte d'Arras, Lezennes, and Hellemmes. If you are traveling to Lille on a budget, you can get incredible decent places to lodge at affordable rates. In general, the farther north one goes, the better the area is.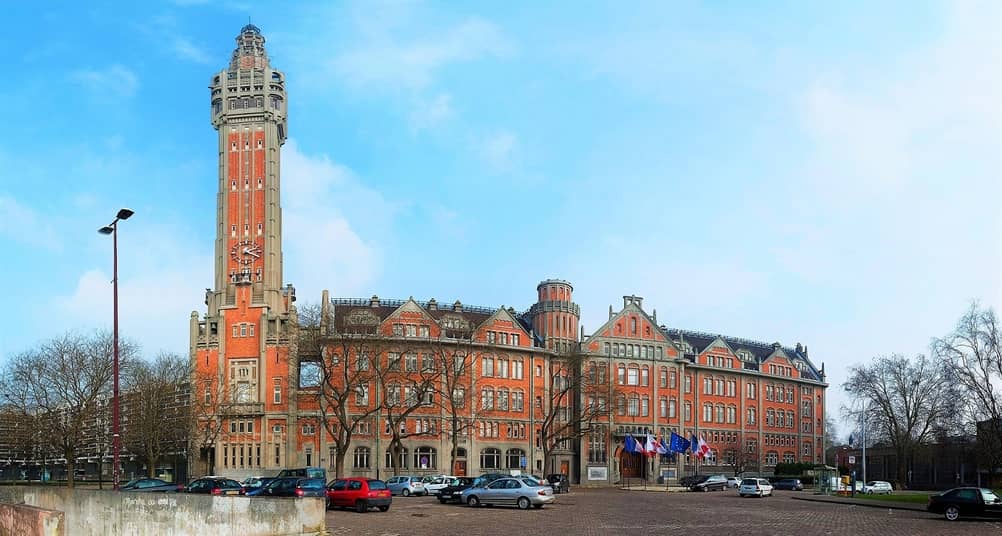 Transportation 
The Metro is safe in Lille, but one has to be careful at night. For a solo female traveler, Lille is not a totally unsafe place to visit. As long as they avoid dangerous areas and stay clear of poorly lit spots, they would be fine. Taxis are safe too but be watchful. You can reach most of the city by taxi, but it can be expensive.
Car Theft
Car theft risk level in Lille is low. It is even lower than some neighboring cities. But if you plan to rent a car when you arrive, also plan to park in safe spaces. Cars that are parked in isolated areas are exposed to carjacking. Preferably, choose areas with cameras or guided by security operatives. Also, do not expose expensive items you intend to keep in your car.
Assault and Armed Robbery
The assault and armed robbery risk level is considerably low in Lille. Throughout your time in the city, you will hardly be assaulted or witness an armed robbery. Security personnel man tourist spots and the regularly crowded areas. Their presence scares persons like the pickpockets, panhandlers, carjackers, arsonists, etc.
Gun violence is not a niggling concern in Europe. That applies to Lille, too, and according to statistics, the city's gun death annual rate is 2.83 per 100,000 residents. That means that on the average, a gun death happens just once in about 26 days. The number is actually quite good if you compare it to other cities.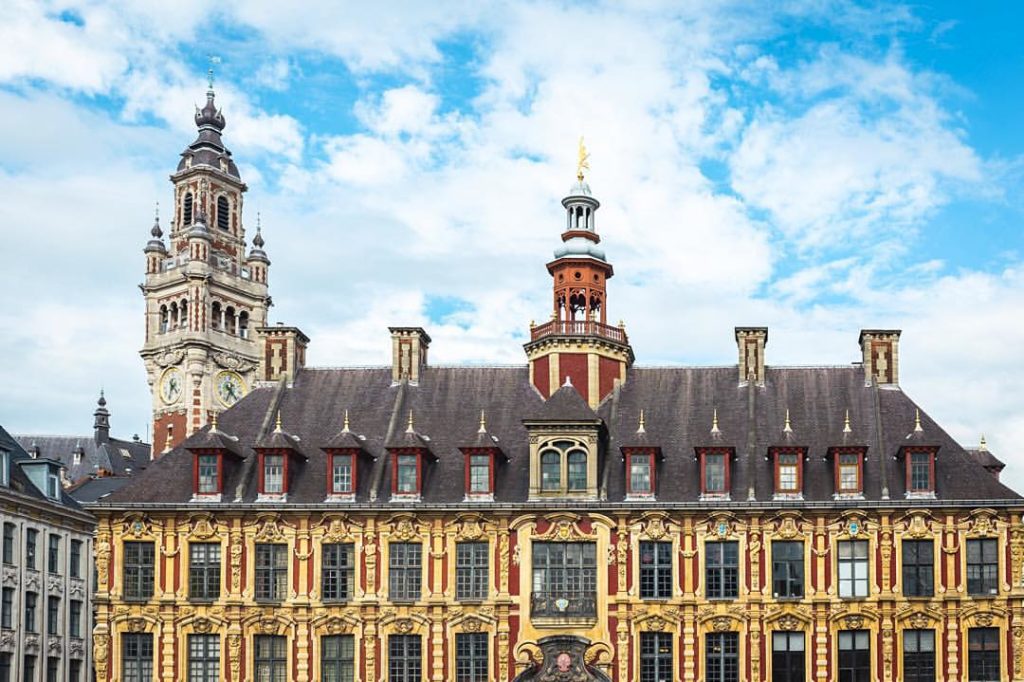 Break-Ins 
Even in the identified high-risk neighborhoods, the break-in risk is moderate. On most occasions, no one will barge into your hostel or hotel room to attack or steal your possessions. The accommodation facilities are decent and safe. And regardless of the time you will be in for, security is assured.
Safety In Lille – Summary
Again, Lille is generally a safe place to be, especially if you are visiting northern France for the first time. Ensure that you keep a keen interest in what goes on around you. And when suspicious activities are observed, it is advisable to reach out to the police as soon as you can. Many will find the Lille safe and thoroughly engaging as the city's character is charitable.
>>Also Read: Best Places To Visit In Northern France