The beautiful city of Nantes is the capital of the north-western area of Pays de la Loire. It is situated near the Atlantic, and it is just two hours from Paris by train. The city offers an incredibly good quality of life and is at the center of one of the most propelling areas in France as regards demography and innovation/economy. Generally, Nantes is safe with a considerably low crime rate. Visitors will see lots of schools, including Universities lending confidence to Nantes' orientation on education. 
Here Are Some Of The Things To Know About Safety In Nantes:
Overall Safety
With a low crime rate compared to some neighboring cities, the city is generally safe to visit. Tourists are also allowed to take on the city without bothering about crimes on the street. But travelers are always recommended to stay vigilant throughout their stay. As a tourist, you must remain vigilant and report suspicious activities close to you.
Also, ensure you make photocopies of your important documents and go out with them while the originals are kept in your hotel. Pickpockets can do away with one's purse or bag. That is why travelers need to take safety precautions and keep an eye on possessions that you happen to take out.
You are on vacation; it is not always advisable to travel with your jewelry, especially if they are expensive. Some thieves are known to snatch pieces of jewelry from unsuspecting visitors, so stay alert. Then, while in Nantes, like every other French city, hide your identity. Like a camera or binocular around your neck, conceal anything that will loudly suggest that you are a tourist. You could be an easy target for scammers and other shady characters. The overall safety level in Nantes is moderate.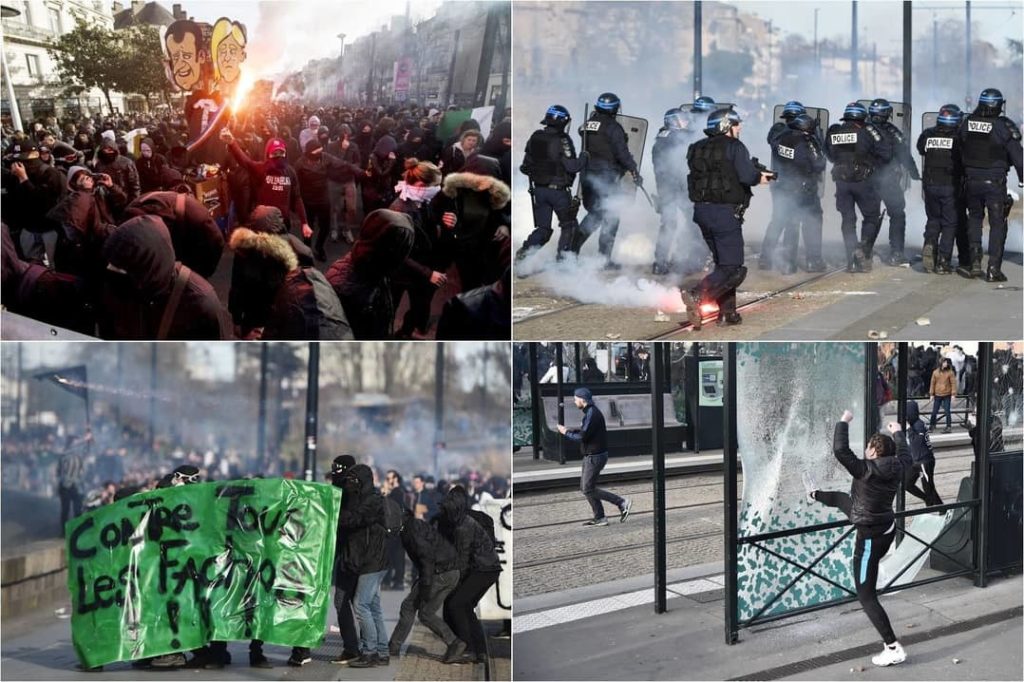 Transport and Taxis Risk
Taxis and transport are generally reliable and safe in the city even though lots of pickpockets cram the various means of public transport. As noted in the previous point, one is directly exposed to scammers and indirectly calling for their activities if it is obvious that they are a tourist.
In trains, pickpockets steal from anyone, but the scammers usually pick on visitors when they can recognize one. You do not need to learn all the tricks in their books. Just stay uptight even though it may seem unfriendly. Trying to stay safe does not necessarily mean your experience in a foreign city will be ruined, you are just taking precautions. Furthermore, taxis tend to be the safest form of transport. This safety level is low in Nantes.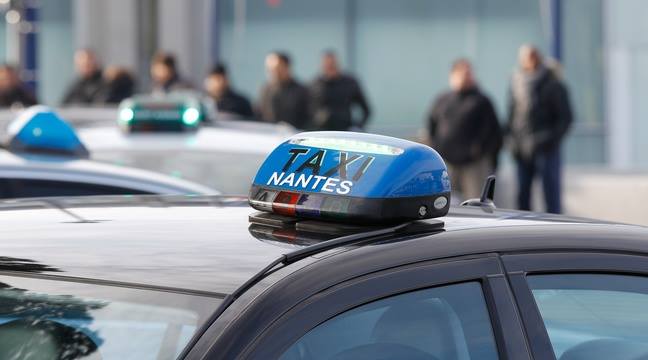 Car Theft
This will be a concern if you intend to rent a car as soon as you arrive, Nantes. The risk level of this crime is moderate, so ensure you pack your car at secured places. One will expect that the places with guards and security cameras will report the least cases of car theft. Do not forget to take necessary precautions, including concealing expensive items in the car. Meanwhile, local law enforcement agents are efficient and can secure one's missing car.
Pickpockets 
The city of Nantes is a cool place to visit, even though it is not large. Despite its charm that draws thousands of people every month, pickpockets are the major drawback for a perfect Nantes holiday experience. They are often the problem in most touristy areas in the city like everywhere else in France. So, be watchful and keep your belongings close in crowded areas like airports and train stations. The pickpocket's risk level is moderate.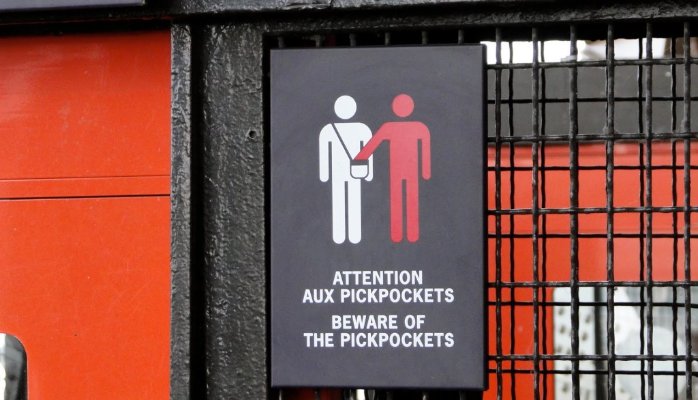 Natural Disasters Risk 
Tourists often checkup the natural safety of place before visiting. We have done that for you here. So, Nantes is not susceptible to major disasters that occur naturally. You can have fun as much as you want without worrying about a sudden unfortunate natural disaster. The particular risk level is, therefore, low in Nantes.
Mugging Risk
The thought of being mugged in a foreign city can be scary. But Nantes is a different touristy city in terms of safety as the chances of getting mugged are quite low. It is always good to consider crimes that are directly targeted at visitors. In Nantes' case, there is no recognized one. Your vacation would most likely not be disturbed by violent crimes that seldom makes the news.
Terrorism Risk  
The terrorism risk level in Nantes is moderate, and the same applies to every other city in France. This is not just a Nantes' concern but a national one. France, in recent times, has been a target of terror threats, including nearby nations like Belgium and Denmark. Many believe a terror attack could happen anytime in France. But to quell that fear, military personnel, and law enforcement agents heavily guide often-crowded places and significant public spaces.
Nantes is safe partly due to the vigilance of locals. When you visit, observe what goes on around you. You could be in a cab, train, taxi, bus, anywhere. You could be in a hotel, bistro, the beach, or anywhere else- ensure you report suspecting activities to the authorities as soon as you can.
Scam Risk
Scam schemes particularly targeted at tourists are not common. There could be but generally unknown. So, the scam risk level is low. However, ensure that you check your change properly and do not pay for any item upfront. The fact that scam activities are not high in Nantes should not cause tourists to lose guard when they could be more vigilant.
Women Travelers' Risk
Nantes is a perfect and safe place for the solo tourist. That is why the women's traveler risk level is low. Still, ensure you apply all general precautions like not walking in a poorly lit and deserted rooms. Characters like gang members and thieves are not uncommon in such places.
General Safety in Nantes
The city of Nantes is quite livable and safe compared to many main French and European cities. Except for occasional industrial actions like strikes, the city is a fantastic place to visit and relax. As touching dangerous areas, some of them where armed violence is perpetuated is close to the eastern part of the city (Bottière) and the western part (Dervallières).
There are good areas and most companies are situated in the city's north. Such areas include La Chapelle Sur Erdre, Saint Joseph, Orvault, and L'ile de Nantes. L'ile de Nantes is cheaper by fine margins than Nantes' center, and it boasts of many other pros like city-center proximity, a massive shopping mall, and the fact that it is connected to two major city transportation airlines.
Terror risk is also a big issue in the country with recent threats and attacks. As such, police and military units are often present at significant landmarks, airports, and train stations. This is good for travelers because bag snatchers and pickpockets would not be present in such vicinities.
Is Nantes Safe? – Summary
Among the major cities and tourist destinations in western France, Nantes is among the safest, if not the safest. In the entire country, it also ranks among the safest and the best place for travelers to visit. Armed violence is low, the chances of being mugged are low, and the transport system is safe. The city offers charm, calm, fun, and activity in just the right blend.
Do you think Nantes is safe? Leave your comments below.