Is French Polynesia Expensive?
As you would have known or once imagined, French Polynesia is an incredibly expensive destination. Nevertheless, travelers who have been there will agree that vacation to the Pacific islands is a great value for money. Given its location and the high expenses involved in traveling to this side of the world, there is a certainty that you will be flying between the islands. Unfortunately, you can find only a few budget accommodations.
However, that has not deterred even the most serious budget vacationers to explore this tropical place. This is because there are several practical ways to enjoy French Polynesia while spending within your means there. As a popular honeymoon destination, a trip to the islands is a luxurious one for many people- characterized by the lavishness of overwater bungalows, the everyday dose of waterfront cocktails, and extravagant all-inclusive resorts.
Choosing a slightly lavish but no less amazing experience, a visit to this archipelago paradise doesn't have to bother you too much financially. In this article, we will be discussing the budget on your trip and why French Polynesia is an expensive place to visit.
>>Also Read: What is French Polynesia Known For?
Here Is Why French Polynesia is Expensive
Isolation 
If you check a map, you will see how the islands are really remote- making it difficult to get to. In addition, fewer flights only ply there, and traversing between the islands must be completed by flight and not boat. That adds significantly to budget costs. The geographical isolation makes it incredibly expensive to import things. Building materials, cars, food, drinks, boats, and daily living items are often imported to the islands. Just a few things are produced in Tahiti.
Political Affiliation 
As a French territory, French laws are applied in France Polynesia. That is why it is not a third world country like several other island destinations nearby. There are strict labor laws, high taxes, fantastic medical care, an excellent education system, and a social support network. These cost money- especially when they operate with a low population base and in an isolated location.
Exclusivity 
Tahiti is a very pricey destination. The size and number of accommodation options and even tour operators for excursions are controlled. This is seen in Bora Bora, where no hotel can have over a hundred overwater bungalows. Compared to Mexico, newly built hotels have more than a thousand rooms per resort in the North American country.
Furthermore, the law of supply and demand has a direct relation to pricing in French Polynesia, but this also makes an atmosphere of relaxed nature and privacy on the islands that reflects the tender and warm nature of the locals themselves.
It might fascinate you to know that the Las Vegas MGM Hotel boasts of more rooms than the entire hotels on all 188 islands that French Polynesia has. The island of Hawaii sees more visitors in a week than Tahiti does in an entire year.
Only a few reasons cause higher prices of visiting French Polynesia. But as a high-end destination, the reasons are not separate. Places like Maldives, Seychelles, and others have a similar price range with French Polynesia.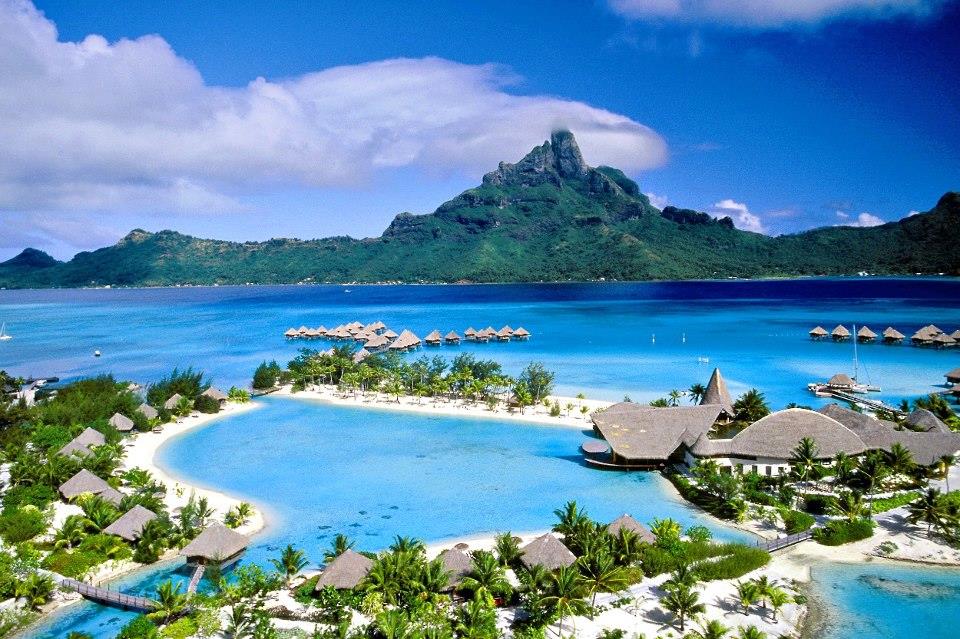 >>Also Read: Is French Polynesia Safe?
How Much to Budget for a Trip to French Polynesia?
A practical daily budget for French Polynesia is around 120 euros per person. If you will be visiting for two weeks, consider an account budget of close to 1700 euros per head. I have not calculated international flights to the Pacific but only included domestic flights. The figure is based on the average expenses on a budget trip via French Polynesia. While it can often be cheaper, it can be more expensive. In the case that you like to sleep in overwater bungalows and the honeymoon experience the islands have to offer, then this budget is immensely higher.
Cheapest Island to Visit in French Polynesia
Given your budget size and interests, you might not be able to visit all the islands in French Polynesia. But Tahiti and Huahine are among the cheapest of them. Tahiti is the main island, so it is relatively cheaper. Several locals live there, and there is the presence of massive supermarkets. Just because Tahiti is not too known with tourists, you pay low prices for accommodation.
Another relatively cheap island, Huahine, is not as popular as Moorea or Bora Bora, but it is closer to Tahiti. Therefore, groceries are less pricey. This also has dense population. The lack of massive, expensive resorts does contribute to the fact that Huahine is among the most affordable places in French Polynesia.
Hotel Prices in French Polynesia
Accommodation options in French Polynesia can be very expensive. Suppose you want to sleep in one of the stunning overwater bungalows. In that case, you might have to sell a body part as the most basic room is usually around 650 euros per night. There are not many hotels or hostels in this part of the world, but there are homestays where you can sleep for just a bit of the price of an expensive hotel. That does not mean it won't be fun or enjoyable. To cut costs significantly, book hotel tickets in advance and travel in the low season.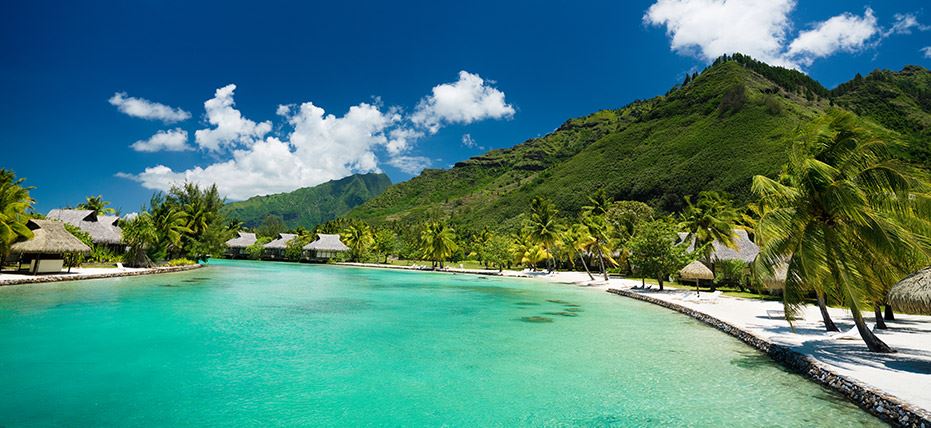 Transportation Cost in French Polynesia
For an average traveler, transport is the biggest cost item. Airline tickets for domestic flights do not come cheap, and there are no alternatives like boats to transverse between the islands. And cruises are very expensive too, so your surest bet might be the plane. While planning your budget, bear in mind that you should rent a car to explore the island you will be visiting. Airport shuttles, bicycle rental, and buses' fare are also potential budget items. You might plan 1,234 euros for transportation alone.
Prices of Food and Groceries 
For total spending on food and groceries, budget around 492 euros. From this total, 295 euros goes to eating and drinking out while around 197 euros goes to groceries. Generally, groceries are incredibly expensive in French Polynesia as almost all food is imported. If you visit at certain times, you might be lucky if they have fruit, vegetables, yogurt, and cheese available. If not, there are restaurants to fix your appetite.
Furthermore, you might as well prepare your meal. Eating out in French Polynesia, especially for all meals, will take a huge toll on your budget. While it would be remiss for anyone to travel to this area and not sip a sunset cocktail with their toes in the sand or sample the popular poisson cru, taking a picnic lunch or self-catering is sure to stretch your budget further.
Shop for tropical fruit and make a fruit salad in the morning or take them as a snack in the day. Have papayas or bananas or passion fruit or anything else in season on your trip. In French Polynesia, coconut is scattered everywhere, and if you can get one that is fallen, it's yours to use. It is tasty, refreshing, and awesome.
If you are visiting here on a budget and looking forward to making your own meals, choose an accommodation option with access to a kitchen. Several camping grounds, Airbnb, and guesthouses have a kitchen available on site. So, research on their facilities before making a reservation.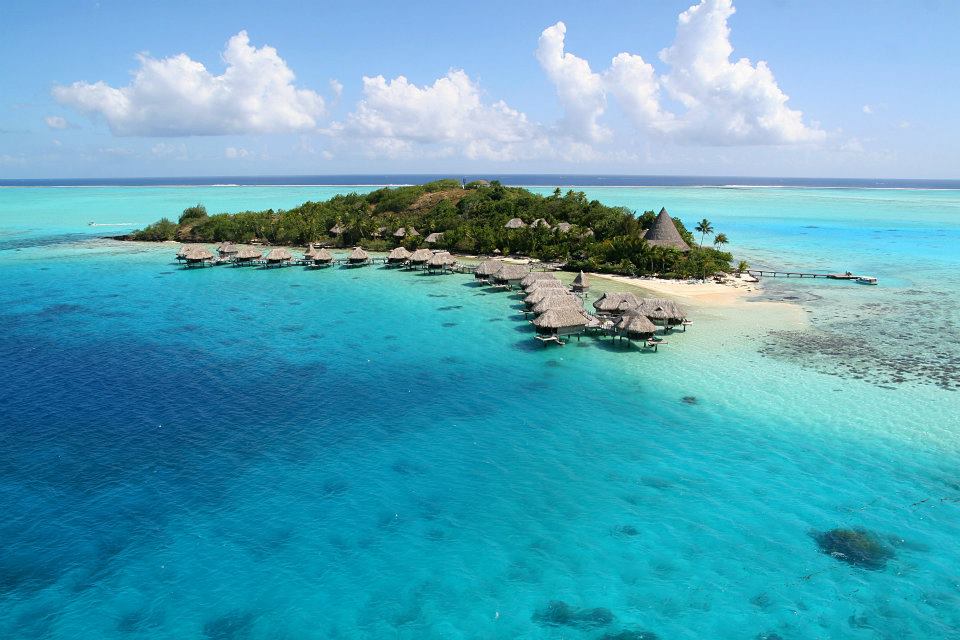 How Expensive are Activities in French Polynesia? 
Depending on the number of days you will be spending on the islands, you might budget around 300 euros for activities. 139 euros goes to diving, 130 euros to a half-day boat trip, and around 30 euros for others. Meanwhile, there are many free and exciting things to be done in French Polynesia like hiking, cycling, and snorkeling.
Traveling Off-season  
With a vibrant seasonal tourism industry, visiting French Polynesia in the low season will save you a lot. As you must have known by now, accommodation prices also often reduce out of season, and you might be able to get good bargains on guesthouses or tours, especially if you are visiting in a group or just traveling for an extended period.
With several visitors visiting from France, peak seasons are mostly centered on their holiday periods. Do not visit in July and August. They are the busiest and most expensive months. The yuletide period, too, is a time not to come because of inflated prices.
>>Also Read: Best Things to Do in French Polynesia
Is French Polynesia Expensive? – Summary
In conclusion, French Polynesia is more than worth the insane costs even when it could still be slightly expensive in the low season. Your trip along the islands will be the highlight of your visit to one of the most ravishing places in the world. Try sleeping in an overwater bungalow in French Polynesia if you can afford it. It is certainly one of the most gratifying things to do in the Pacific.