Best Things to Do in French Polynesia
Since the lawless days of Captain Bligh, Tahiti and French Polynesia have symbolized paradise for South Pacific travelers. The soaring volcanic peaks, white-sand beaches, and emerald lagoons continue to feed escapist dreams. French Polynesia also caters to adventurers and sightseers. Also, the colorful histories of ancient Polynesia and French colonialism have produced many remains to explore. Culturally, the right mixture of Tahitian warmth and French style have produced an environment only enhanced by the natural beauty of the islands. French Polynesia is not an inexpensive destination, but it rarely disappoints its visitors.
Here Are Some Things To Do in The Various Islands of French Polynesia
Things to Do in Tahiti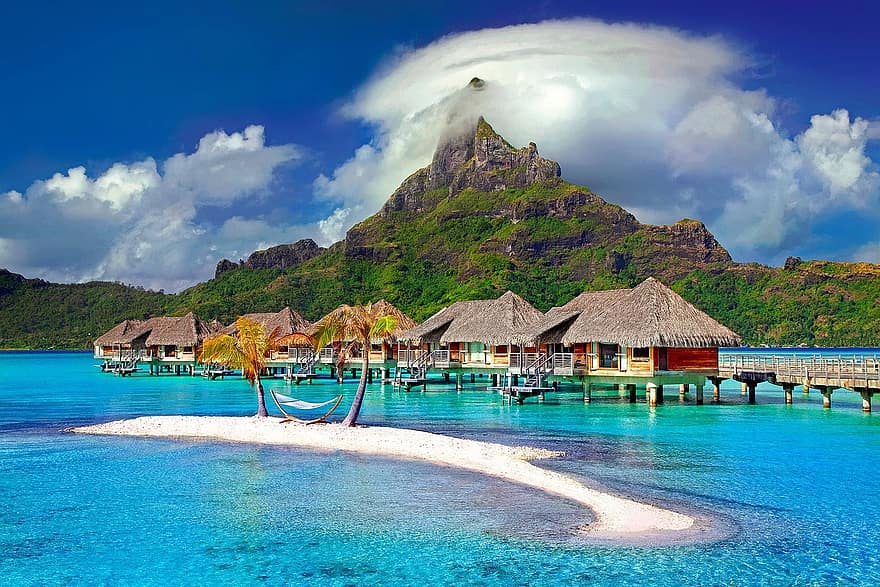 Tahiti is French Polynesia's biggest, most famous, and historically interesting island. Most people arrive at Faa'a International Airport on the outskirts of French Polynesia's capital city, Papeete. Boulevard Pomare curves glamorously around Papeete Harbour, with yachts on one side and black-pearl boutiques on the other. The "Real Polynesia" is found at Papeete Market in the heart of downtown with flower and vegetable vendors downstairs and handicraft hawkers on the balconies above.
In the fashionable Vaima Center nearby are upscale shops, restaurants, cafes, and tourism offices. Tahiti visitors can tour history museums, go hiking in the Faananu or Vaipoe valleys or follow Captain Cook's footsteps at Point Venus. For a superb view of northern Tahiti and the outline of Moorea, a sunset dinner tour to the Belvedere Restaurant high above Papeete is perfect. The classic round Tahiti tours include a stop at the Gauguin Museum in southern Tahiti, where the painter's final years in Polynesia are documented. Jeep safaris up and over Tahiti's razor-sharp spine are also offered.
Things to Do in Moorea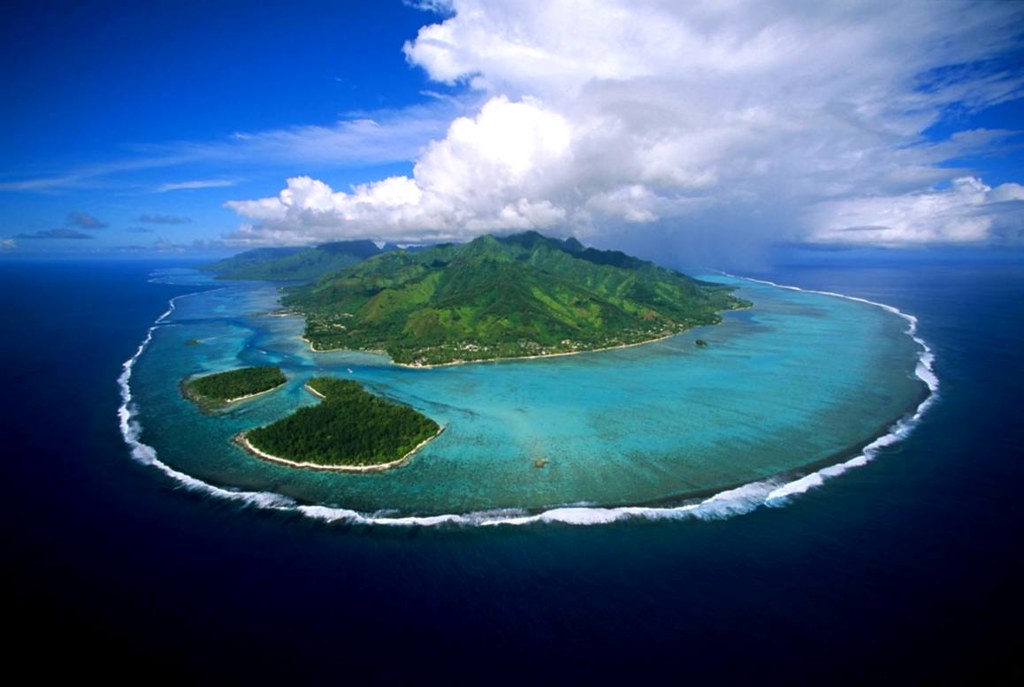 Tahiti's neighboring island, Mo'orea, has it all; including sparkling coral beaches, clear lagoons, archaeological sites, swanky resorts, private villas, and some of the most beautiful landscapes in the world. A 60-kilometer road circles the island with a sideroad to the Belvedere View Point high up in the mountains. The ruins of old Polynesian temples and compounds are scattered among the chestnut trees just below the viewpoint. Exciting four-wheel-drive safaris take visitors up dirt tracks to other high points around the island.
Those with a taste for culture can enjoy a spectacular Tahitian feast and show at the Tiki Theater Village. Moorea is famous for its marine life; there are snorkeling tours, shark and ray feeding expeditions, and dolphin watching trips. One can swim with huge manta rays in the wild or be photographed with captive dolphins in an enclosure. Picnic trips by motorized outrigger canoe and sunset sailing cruises are available. In addition, there are half a dozen scuba diving shops on Moorea, and all the resorts have large watersports departments.
Things to Do in Bora Bora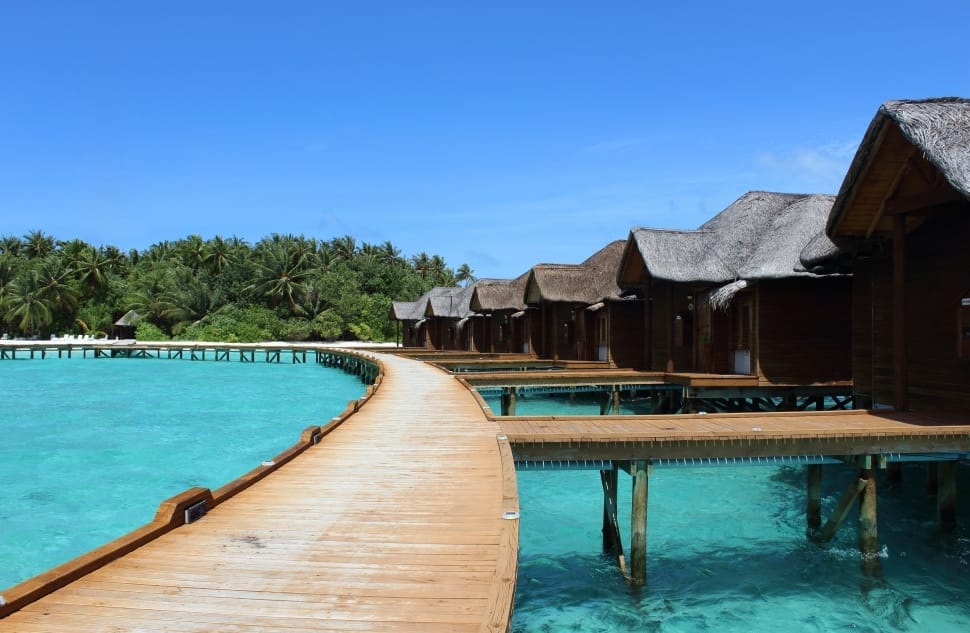 After the island of Tahiti, Bora Bora is French Polynesia's (and the South Pacific's) most famous island. On its reef, a chain of narrow islands surrounds a lagoon large enough to shelter a whole naval fleet (which actually happened during World War II). Sheer volcanic peaks soar from the lagoon, creating what James Michener called the "most beautiful island in the world."
Exploring Bora Bora is fun. Circle-island tours by "le truck", Polynesia's breezy public transportation, follow the road around the island in a couple of hours. Alternatively, you can join a 4WD safari and roar up rugged bush tracks to spectacular viewpoints over the lagoon. Yet the best experience of all awaits you out on the lagoon. Join a motorized outrigger canoe tour, and you'll soon be snorkeling with sharks and manta rays as the animals are fed by experienced guides. Those looking for tamer stuff can stare at huge schools of tropical fish from a glass-bottom boat. The two dozen large international hotels on Bora Bora aren't cheap, but there are also lots of small family-operated pensions for budget watchers.
Things to Do in Raiatea & Huahine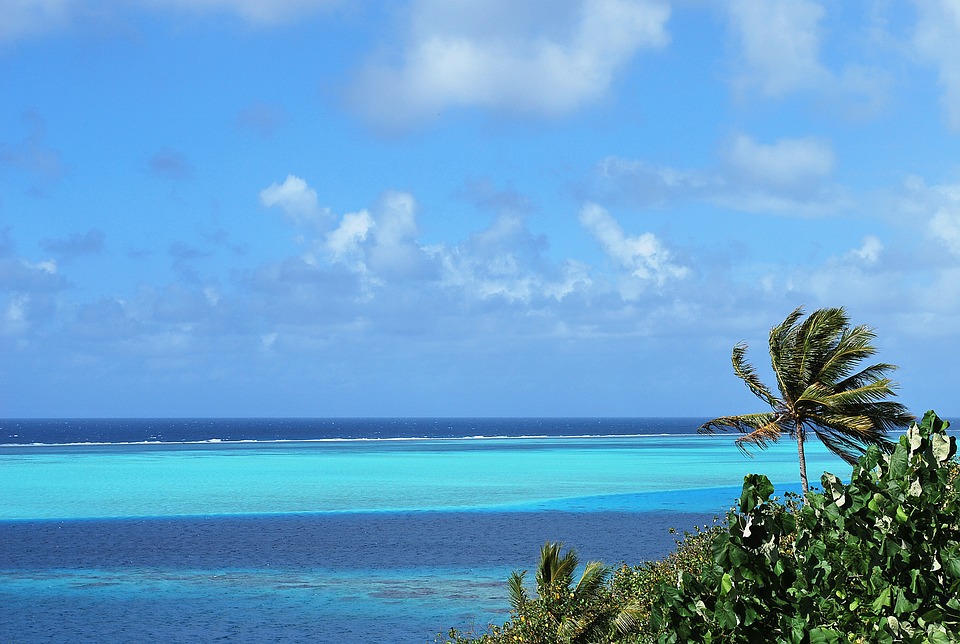 If you have the time, it's well worth stopping on Raiatea and Huahine on the way back to Papeete. Raiatea is French Polynesia's most sacred island. The site of Marae Taputapuatea, one of the largest Polynesian temples in the South Pacific. All of the island tours begin here. For something different, take a four-wheel-drive jeep safari to places the tour buses can't reach. This is available on both Raiatea and Huahine.
On Raiatea, you can board a motorized outrigger canoe for a ride up the Faaroa River or out to a black pearl farm in stilts over the lagoon. Huahine is French Polynesia's undiscovered gem, its single large international resort inaccessible by road. The Maeva archaeological area on Huahine contains dozens of restored Polynesian temples; some on the mountain, and others by the lagoon. Huahine is actually two large volcanic islands connected by a bridge; the circle island tours do a figure eight around it all. If you missed the motorized outrigger tours on Bora Bora and Raiatea, take the Huahine picnic cruise to get an entirely different look at the island.
Things to Do in the Tuamotu Islands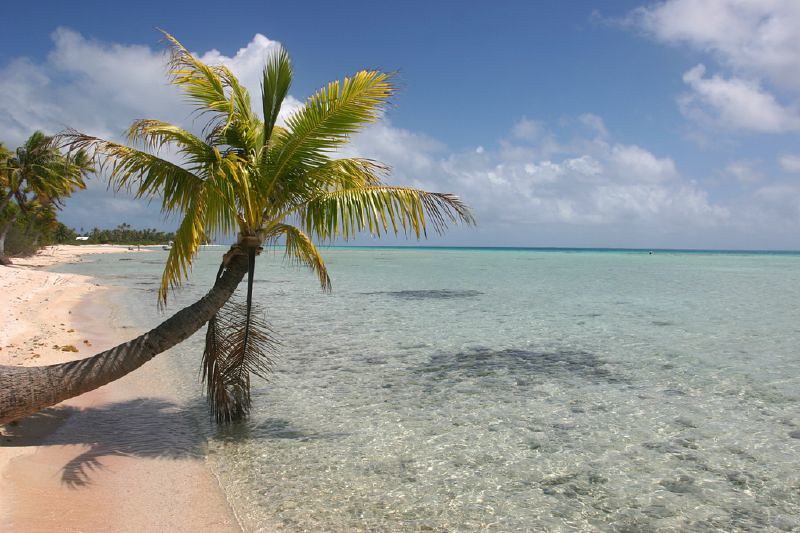 The Tuamotu Group is a chain of 78 coral islands and atolls stretching 1,500 kilometers across the South Pacific Ocean. Rangiroa, one of the largest coral atolls in the world. It is a scuba diving paradise with strong tidal flows through the two passes into its lagoon. Divers from all over the world come to drift with the current back into the lagoon through schools of sharks, dolphins, and other fish.
Manihi and Fakarava atolls offer similar experiences. Manihi is the most accessible of French Polynesia's major pearl farming areas. Also, there are tours that demonstrate the pearl farming process. Motorized outrigger tours to isolated reef islands called Motus are possible on all of the atolls with tourist accommodations. When you're not diving, snorkeling is the thing to do here. However, there are no mountains to climb in the Tuamotus and only a few shops to visit; those uninterested in watersports should choose another destination.
Things to Do in the Austral Islands
Few travelers reach the volcanic islands of the Austral Group south of Tahiti, where the climate is cooler than in the rest of French Polynesia. The best time to go is in June and July when pods of humpback whales swim to Rurutu and Tubuai from Antarctica to bear their young. Each island has a dive shop that organizes whale-watching tours. Tubuai and Raivavae each have rings of reef islets around the main island, which makes them ideal for those into watersports. Rurutu is great for hikers with tracks to many scenic seaside viewpoints and few inhabitants. Lonely little Rapa, the southernmost island in the South Pacific, has intriguing Polynesia fortresses on its hilltops, but the island is only accessible by infrequent ships.
Things to Do in the Marquesas Islands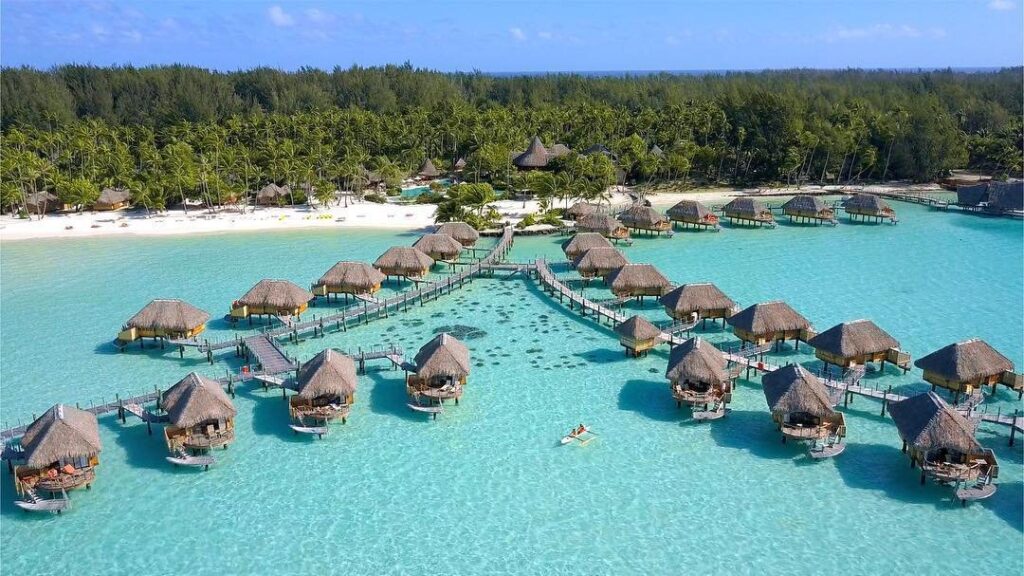 The legendary Marquesas Islands are among the most prized destinations in the South Pacific. This chain of high volcanic islands, 1,400 kilometers northeast of Papeete, is an expensive plane ride or long boat trip from Tahiti. The Marquesas has its own unique Polynesian culture exemplified by the large stone tikis standing at archaeological sites on Nuku Hiva and Hiva Oa.
Whenever cruise ships call, the Marquesans stage Polynesian dance shows and prepare island feasts. The best way to go is on the passenger-carrying freighter Aranui, which calls at all six inhabited islands once or twice a month on 16-day cruises from Papeete. On the island of Hiva Oa, shore excursions visit the graves of French painter Paul Gauguin and French chanson singer Jacques Brel.