Grenoble has a terrific location near the mountain chains Belledone, Chartreuse and Vercors. If you've never been to this French Alp city before, I would suggest a ride with the telécab to la Bastille. The telécab starts near the Palais de Justice by the river. The view over the city during the ride is worth paying for, but it's even better from la Bastille when you see the surrounding mountain tops as well. The telécab is Grenoble's most famous tourist attraction, so be ready for lots of people in the fortress. However, skip the restaurant on the top – it's nothing more than a tourist trap.
A walk up to la Bastille takes about 30 minutes; one of the accesses is from Place Saint-Laurent, but I prefer the one from place Aristide Briand passing through the pretty Jardin des Dauphins. Other nice green areas in the city are Parc P. Mistral (a big park beyond blvd Jean Pain), Jardin Hoche (a gorgeous garden), and Jardin the Ville (a quiet garden by the river).
Here Are A Few Things To Know About Traveling To Grenoble
The Shopping
For good shopping, take a bus to Place Dr. Martin (a hub for buses) and follow Rue de la Poste to Rue Felix Poulat and Place Grenette. The pedestrian streets in the old town near Place Grenette are lined with restaurants, cafés, bakeries, and shops – a very charming area – while Blvd Edouard Ray and Blvd Gambetta have a modern feel with more designer shops and expensive spas and boutiques. Don't miss the square Victor Hugo between these boulevards. If you like shopping malls, there's a good one called Grand Place in Echirolles outside the center of Grenoble.
The Restaurants
After a few weeks in Grenoble, we realized that the city was great for eating out. Quai Mounier on the north side of the river Isère became our favorite place to go for a tasty meal. The whole street is full of pizzerias; it's about fifteen restaurants in a row. Remember that people eat late in France, usually from 8.30-9.00pm.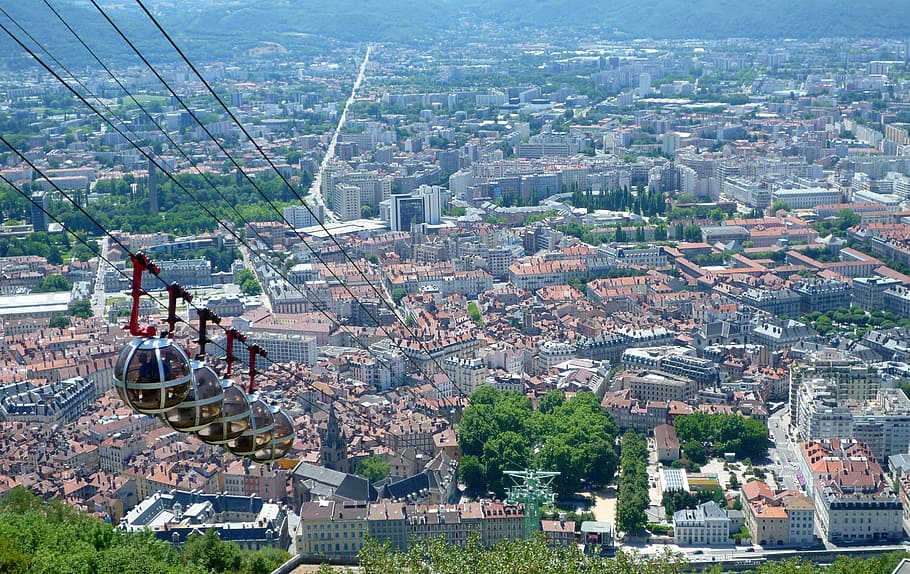 The Nightlife
Clubbing in Grenoble is different from many other European cities. We didn't see any women dressed up or wearing skirts, for example. People wore jeans and a t-shirt or a college sweater, and sporty shoes and everyone seemed to get in everywhere. I can't imagine any place having a dress code.
There are many good bars around Place Notre Dame, they tend to be crowded though. Especially the London Pub at 11 rue Brocherie which (despite its two floors) is full all night with people (mostly students) of all nationalities. We only stayed there for about ten minutes. There's nothing wrong with crowded places, but too crowded is, in my opinion, no fun. If the London Pub is too full, try the sports pub Le Couche Tard at 1 rue Palais or Café Notre Dame, also popular among students. Other lively squares worth checking out are Place St-Andre, Place aux Herbes, and Place de Gordes.
During our first night out, we didn't know anyone from Grenoble; however, we found everyone to be really friendly and helpful in recommending good places to go. A French girl suggested a discotheque where they danced Le rock, the French equivalence to jive. Definitely not my thing, but it's popular on many discotheques in Grenoble.
Grenoble is a popular student city, and you can meet people from basically the whole world. One night my Swedish friend and I hung out with a British student, a Brazilian girl, and a Mexican au-pair. We went to a great Spanish Tapas restaurant near Place Notre Dame and later to a bar called the Sand Bar (because of the sand on the floor.) It's a really cool and relaxed place with friendly staff, and they played great music by Otis Redding and Aretha Franklin. The bar is located on a side street near Place du Verdun, but it doesn't have a sign or a visible door, so ask a local for directions.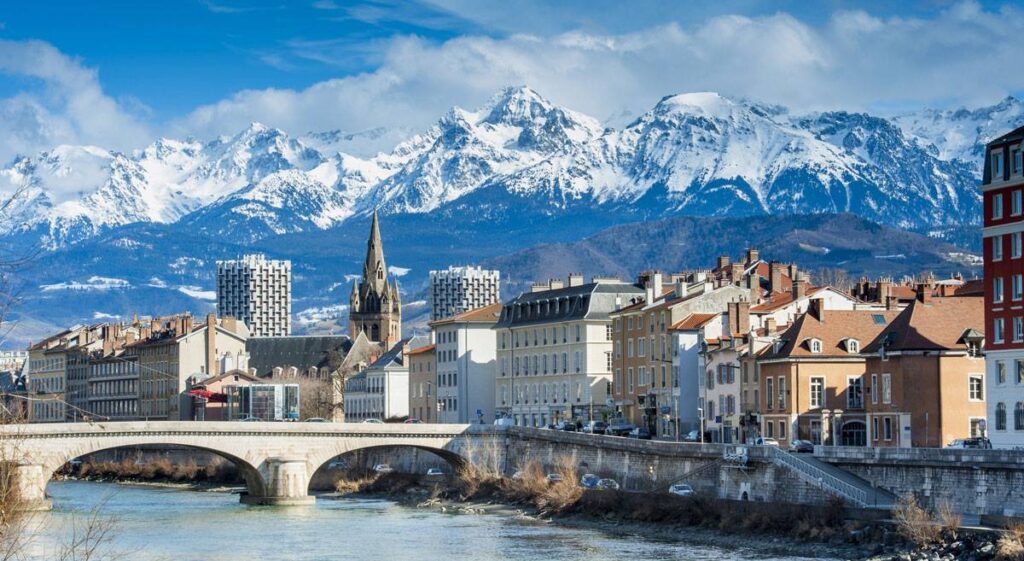 The Nature
Don't leave Grenoble without having experienced the mountains. Whether it's for skiing, via-Ferrata, climbing, or hiking doesn't really matter because you'll get a good work out and a nice day in the fresh air. Hiking is especially beautiful during misty days when the haze lies like a veil over the valley. It was exactly a haze like that the day I went out on a mini-hike in the forest above Montbonnot, a village ten minutes from Grenoble. I passed Fort du Bourcet and followed the path in the forest Bois du Mullard, beside Bois d´Avril, below the mountain chain Chartreuse. Sometimes I could see the peak Mont St-Eynard.
If you fancy a hike near Grenoble, walk or drive to La Chapelle north of the city. There's a good parking spot just across the road. Follow the hiking trail from La Chapelle to the top of the hill and Fort du St-Eynard or walk downwards toward the villages further south. Either bring your own picnic or stop by the restaurant on the right side of the road from La Chapelle. They serve tasty food and delicious blueberry cake.
After the restaurant, turn right into the small twisting (mostly downhill) road passing a few houses and the villages Battoniere, la Tour des Chiens, and Chantemerle. Finally, you will reach Boucheron, a charming village between the districts La Tronche and Corenc. I continued to the village Montbonnot where I lived, but buses go to Grenoble from Boucheron… not often, though, so if you don't like the idea of waiting two hours for the bus, take a brisk thirty minutes to walk back to Grenoble.