Visiting France For The First Time? Everything You Need To Know
Welcome to France! And congratulations on marking this item on your bucket list. You are doing France now- there is so much rich experience you will savor long after. From the deep history to gripping arts, to alluring cities, to the modish continental European urban life, to irresistible cuisines, the European country offers it all. Whether you have traveled alone or with a company, France is ready for you. Now, before going into what you need to know before Visiting France For The First Time lets look at some numbers.
Having contributed 77.7 billion euros to the gross domestic product, according to a World Travel & Tourism Council report, tourism is a thriving and major industry in France. It has yielded over 2.9 million jobs (10.9% of employment) for mainly French nationals. The country also has a massive pull factor that appeals to peoples from all over the world. The year 2018 alone accounts for about 90 million foreign tourists making it the most popular tourist destination in the world. It beats Spain (83mil), the USA (80mil), China (63mil), and Italy (62 mil).
Starter Pack
Passport or ID Card
Now that you are in France keep your passport or ID card close. Citizens of the EU can travel to France on just a national identification card while other citizens must possess their valid passports.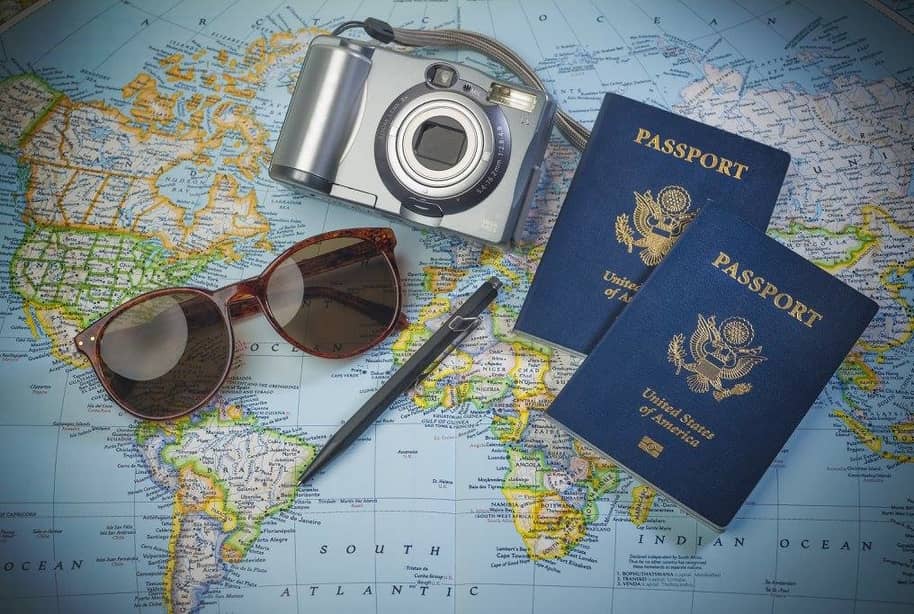 Currency
Throughout your stay in France, the legal tender is the Euro. Euro withdrawal from an ATM is quite a cheaper option to have cash. Most French ATMs accept Visa, MasterCard, Maestro, and other foreign cards. However, bear in mind that bank/credit card accounts not in Euros attract a commission on every transaction on either withdrawal or deposit. Therefore, it is advised that you limit small purchases because of high changes. The higher the withdraw you make, the less the need to transact on your card. That is aptly the first step to saving funds while in France. If you can, take a card with you with no foreign transaction fees. I promise that these fees may not sound much, but they rack up quickly. 
Health
Health is an essential factor in traveling. It is expected that you purchase insurance before traveling to France. UK tourists can obtain the European Health Insurance Card (EHIC). For more details on what different plans cover, visit the French official page. 
Accommodation and Hotels
There are loads of online destinations offering hotel booking for hotels, but be mindful of websites that claim to offer the "cheapest deals". In the case that you failed to pre-book a hotel, no worries. There are over 18,000 hotels across the country, and they vary from five-star like Fouquet and the Hôtel Crillon in Paris to the 0-star ones on streets in provincial towns or suburbs. Others are national and international hotel chains with privately run setups, usually in town centers or small towns. Do not forget that prices for hotel rooms and restaurants include sales tax as you will find in retail stores throughout Europe. 
Advancement Payment 
You will probably see this everywhere. Paying for accommodation, you pay with a credit card or PayPal, but for hotels and guesthouses who do not accept these, you can take a cheaper route with a wire transfer. You might want to contact your bank for more information.
Driving in France
Local tours usually provide transport for sight-seeing or visiting places. Nevertheless, tourists can rent vehicles to move around, whether in the suburbs or in metropolitan areas. If you are in big cities like Lille, Paris, Lyon, Marseille, Nice or Toulouse, note that motorways can be very busy, especially on holidays and Saturdays. There are also online resources that could suggest the best routes and avoid the busiest and nagging bottlenecks. 
French motorways are also known as autoroutes and are made with numbers written before the letter. You can identify them with the marked word "Péage" (pronounced pay-arje). Usually, the process involves picking up a ticket from a booth when you enter the autoroute (as you press the button) then tolls are paid either when you leave the autoroute, or when the toll section ends. These are common sights in urban areas. 
For more info read: Driving in France
Holidays in France
Many tour operators offer package holidays in France, including a coach, rail, and road trips. Make sure to confirm with your operator about details and deals. Eurostar has a train and hotel trip plan to Paris, Normandy, and Loire Valley. There is also a package trip to Disneyland Paris. Of course, there is a cheaper arrangement, especially if you have traveled on a budget as you can design your own holiday and book your own hotel. 
For gite holidays, the country has a lot of selected holiday cottages all for hire on platforms like AirBnB. The biggest and popular of them is Gites de France which many think is a formal organization. From the pricey and furnished to the basic ones, there is a wide range of options for you. And if you and your crew prefer to go camp style, campsites are close to the crowds. The guys at Rural Camping France can help with friendly campgrounds and every other thing for your camping comfort. 
Not to get tangled in the cultural wealth of France, here are dos and don'ts of preventing awkward moments in your interactions with locals.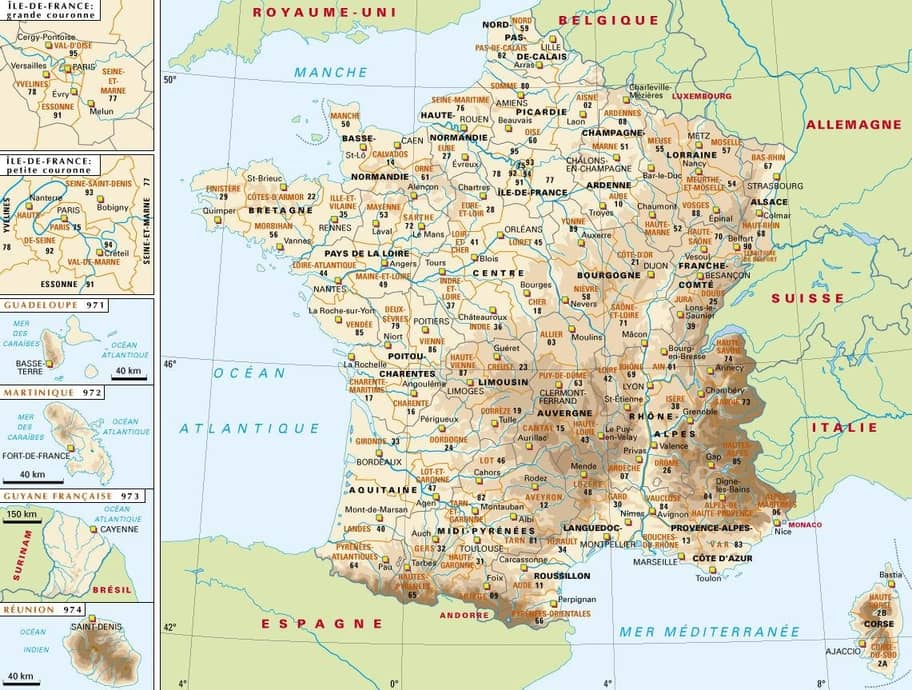 The Do's
Catch as many basic French words you can
Regardless of how short or long you will be spending in France, know some French words and phrases to ease your tour (you'll be grateful for this tip, trust me). You might even take your francophilia up a notch by buying an English-French dictionary or simply enroll in a short French language course while there to enjoy France. 
Bonjour – Hello
Merci – Thank you!
Oui– Yes
Pardon – Excuse Me
S'il vous plait – Please
Au Revoir – Goodbye
Je ne parle pas francais– I don't speak French.
En anglais, s'il vous plait – In English, please?
When to greet with a kiss or with a handshake
A classic mistake from non-Europeans. When exactly do you greet a French with a kiss or handshake? In urban places like Paris, it is expected for friends to exchange pleasantries with a kiss while strangers shake hands. When saying their byes, friends usually do a double kiss on the cheeks. 
Visiting small villages, you will most likely see strangers greet with "bonjour!" on the streets. This is, however, odd in big cities like Marseille, Paris, etc. as strangers rarely greet on the streets. No matter how friendly you might come across, the French are hardly the types to get all cozy with strangers. 
Spruce up your dress game
You most likely did not take along your fancy clothes, and that is fine. This is France, and Paris is the world capital of fashion. So, you might want to appear your best as much as you can. It has been said that wearing sweatpants or shorts when strolling through the streets of Paris is a dressing no-no. Fashion aficionados have further concluded that wearing the clothes mentioned above to date is undoubtedly a sartorial crime. 
You probably might notice that the French do not wear gym clothes or jeans, shirts, flip flops, and other casuals. They love to keep it stylish with the colors black, grey, navy, and they are not big on accessories or make-up.
The Eiffel Tower is a Must-See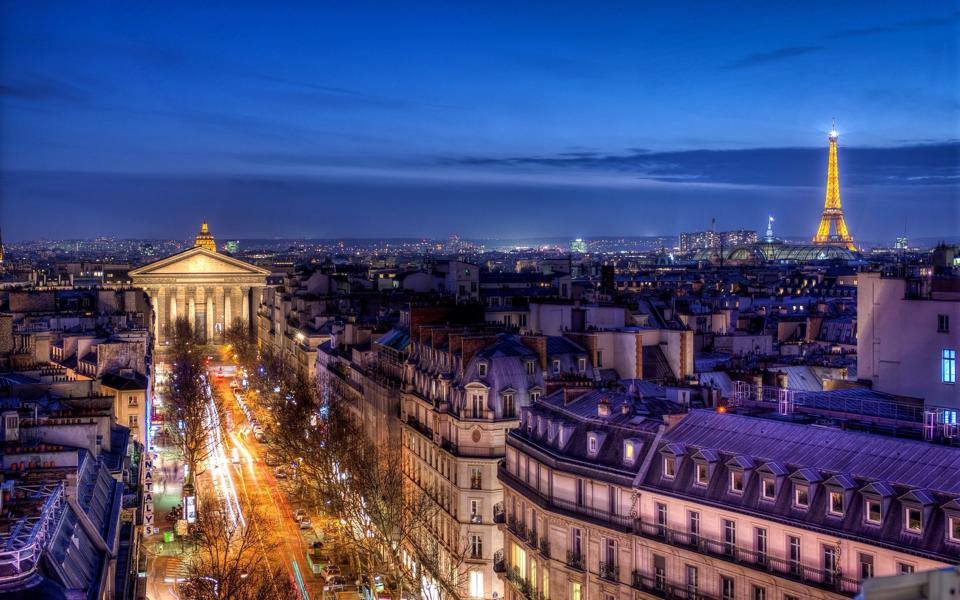 Who is a self-proclaimed fantasy buff who has not watched Game of Thrones? Who is a self-proclaimed serial tourist who did not see the Eiffel Tower after a holiday in Paris? Those are apparently curious cases.
Reaching the summit of the tower gives an unmatchable feeling of accomplishment for most tourists getting there for the first time. Depending on what suits, you can reach the top by taking the stairs or lifts. There are about three lifts located in the North, Eat, and West pillars that can go as high as 15m.
For those who want to try something thrilling, the tower's very top measures 275m but they will have to change lifts on the second floor. And as for those who look forward to chatting up with people from different parts of the world, treading the stairs will grant you that. Besides, taking the stairs offers a vantage view of the tower and Paris.
>>Most Famous Monuments in Paris
Take the Metro at Night
Do not miss out on a ride on the metro at night when you get to see the stunning scenery of the shining city. Do not forget that the metro does not run all through the day. Therefore, if you intend to travel late, causing you to ride the train in the early hours of the day, it will be useful to check your itinerary first. 
Also, try not to forget your ticket until the exit station. The Metro police might fine you a few euros on the spot if you misplace it. And when you are not on the metro, you can try the public bus. It is usually less congested than the train, and you can be treated to some of France's fascinating landscapes. 
>>Public Transport Guide For Paris
Spare a Moment for Shopping
You can indulge in an unforgettable shopping experience in any of the big cities. Whether you have enough cash to spare for items might not matter as you will be spoiled for choices of the different price ranges. Paris, in particular, can be likened to a small universe with lots of boutiques of all kinds; including luxury and a long chain of designer stores. Rue de Rivoli, Boulevard Haussmann, Rue St Honoré, Avenue Montaigne and Boulevard Saint Michel are among the most popular streets in Paris you can get anything on fashion. 
As a piece of advice, do greet storeowners from your small collection of French phraseologies. For tourists, the gesture is an excellent way to break the ice and lighten the mood. Who knows, an impressed store owner might even treat you to some free souvenirs. 
Get a Decent Grip on Simple French Dining Etiquette 
We cannot talk about the French without mentioning their diverse culinary. It boasts of some of the world's toothsome food selection. But before indulging, it is appropriate to learn basic French table manners. 
First things first, place a napkin in your lap as soon as you are seated and ready to eat. Then keep your hands on the table while elbows are off the table awhile eating. Do not forget too that wine glasses are filled only halfway. For bread, it is broken and not cut. Salad is folded with the help of a fork and never cut with a knife. To eat fruits, peel and slice them first and when slicing cheese, ensure you do it off the point.
Tea and coffee are usually ordered for breakfast but sometimes for meals of the day. Order either one after dessert if you must take a beverage for lunch or dinner. Perhaps a cultural thing, eating on the go is not appreciated in France. The French will much rather take time to enjoy every bite and sit while eating.
>>What To Eat In France
>>Best French Pastries You Must Try
>>Where To Eat The Best Ice Cream in Paris
>>Weird French Food
Bring Gifts for Your Host When Invited 
French people are friendly and to come across as courteous, showing up to an invitation with a gift, regardless of size, sets you up for winning hearts. It could be a bottle of wine or a bouquet of flowers as you arrive on time dressed up well.
Be careful not to start eating right away when seated. Wait for the go-ahead cue from the host (usually they say "Bon appétit"). Remember that the biggest compliment you can give them is to finish everything on your plate. 
Tip the Waiter
Tipping in France, particularly in Paris, is different from most parts of the world. Here, the tip is included in your check as provided by French law. You will see the 15% service charge in your check. Though not mandatory, leaving a little tip for your waiter would not be out of order at all. Cab drivers, usherettes, and restroom attendants can also receive your little courtesy idea of saying thank you.
>>How Much Should You Tip in France?
Be Less Uptight
To have a swell time in France, be prepared to be wowed as you loosen up. That you are visiting here for the first time should not mean you won't be carefree for a little while. Enjoy France and treat yourself to exhilarating encounters. This country is the most visited tourist destination in the world, and you should be pumped to be doing that now. Why, because there is so much to see and do. And you can even create memories from the unlikeliest of events.
An example is discovering a museum or a unique attraction while you are finding your way after been lost. Do not forget to make friends too. It is an excellent chance to socialize. 
The Don'ts
Avoid divisive topics
The temptation might be strong but resist it. When you meet people from different cultures, try not to talk about politics, religion, associations, or any other sensitive topic. This is not to dissuade you from being expressive. After all, the French do love a good debate once in a while. But for you as a tourist, try not to be judgmental from your stance. Respect people's opinions and just enjoy the company. 
Be also advised not to discuss topics that negatively depict French people. You can come across as pesky when you bring up stereotypes. You can, however, talk about sports teams in the city you are visiting, the fashion, weather, theaters, and any other things that are not overly contentious. 
Do not be grouchy about queues
Long waits and slow services can be frustrating compared to where you come from, but try not to vent your gripes on the men and women on duty. Like the Americans, for example, the French do love their cup of coffee, but the latter hardly buy it to drink on the go. The French love the socializing part of dining in restaurants and cafes.
It is not the French way to be hasty, as you will notice. That is why service might appear to be vexingly slow. But since you will only be here for a while, do not complain about the long waits at widely patronized areas. 
Do not take cabs everywhere
When you set out to explore a place, try not to take cabs everywhere. If you must ride, use the metro or the bus. Cabs are expensive in France, but they offer comfort strolling around town. Walking from one landmark to another in a big city like Paris that spans over 6 miles can be enjoyable. You can ride on the metro stop to another while you walk again. 
Do not talk loud in crowded and public places
This is an unwritten rule anywhere in the world, actually. Raising your voice in a public place is frowned upon in France; as they might think one is uncultured. While you are on vacation here, do not forget that it is not the case for others. While you are raving at the moment and feeling the excitement, consider us around you. 
When on a metro too, keep phone conversations as quiet as you can. This is because most people riding are locals who may have come straight from work and might be tired. At restaurants, people come to have an excellent time and relax. Loud chatters will not fit in that environment. 
Try not to speak in English right away when speaking with a Frenchman 
There is a thing you should know about conversing with locals. Do not start conversations in English. Not because they cannot speak English, but they aren't very good at it. So, save their blushes. Again pick from your French phraseologies to initiate conversations. A simple "bonjour!" sets things in motion. Do not be bothered about your tinny pronunciation. They are sure to excuse your French. Some might even reply to you in English.
Do not order only one dish at restaurants 
The French have an expansive cuisine so you should not consider ordering just a dish at restaurants. The food culture is pretty deep here as the French well-versed gastronomically. Plan to have a decent taste of multiple courses for your scrumptious pleasure. 
The regular dining experience will last for about two to three hours, comprising of a three or four-course menu. The course menu has a starter (une entrée) the main course (le plat principal), a cheese course and dessert. The evening dining might even take longer as it may have five or six courses. 
Here in France, dining out is not merely about eating. It is an event in itself which many restaurants strictly follow through.
You might not find ice on your drinks.
Unlike in America, sodas or any other drink do not come with ice. Parisians, in particular, do no fancy adding ice to their drinks as cafes and restaurants do not supply them. So now you know beforehand, and you will have to enjoy your ordered drink without the icy chill. Do not complain.
You can be wrong
Here, do not expect to be right all the time you are out. It is said that French people tend to stay on one job for the duration of their professional lives, which importantly makes them experts at what they do. So when a restaurant owner or driver, for example, opines that you are wrong. Do not contend vigorously with that. Say you ordered for food and the chef adds a different flavor. You can control the situation without making a scene out of it. Perhaps a detail was missed in translation or what you ordered was what you thought, and not what you actually did.
Do not visit only tourist destinations 
Popular tourist attractions are expected to be flooded by tourists. It's mainly why they are here. Among the sights to see first are Dune of Pyla, Chartees Cathedral, Chateau de Chambord, Gorge du Verdon, Mont Saint-Michel, Palace of Versailles and of course, the Eiffel Tower.
After you have seen the aforementioned or even any other touristy destination, attempt to explore France on your own. You can head to villages and towns with traditional French appeal. Absorb yourself in the country's culture by mingling with locals and hearing their stories.
>>Most Famous Monuments In France
Do not be overwhelmed by the rules
With our list of do's and don'ts, coupled with the effect of culture shock, can be intimidating. Do not be overwhelmed at all. Just be yourself and enjoy the trip. The bottom line is that you respect the culture and traditions. 
You should also note that the French are generally less direct than Americans. So to be a tactful tourist, read in between the lines often. Look out for hints that suggest approval or otherwise. While you adhere to the list above of do's and don'ts for your time here, see it as a tip to enhance your French experience.
Destinations Worth Seeing In France
These are the most visited and most popular destinations that it's worth visiting while in France:
The French Riviera
Holiday Time on the French Riviera is one of the best decisions you can make in France. It is a major destination that attracts millions of people from all over the world every year. Located in southeastern France, it benefits from 300 days of sunshine per year, 115 km of coastline and beaches, 18 golf courses and 3,000 restaurants; according to the Côte d'Azur Economic Development Agency. It is also reported that the French Riviera hosts about 50% of the world's superyacht fleet. 
There are main cities on the French Riviera, and they are Nice, Antibes, and Cannes. East of Nice (from the Italian border of Nice), in particular, is said to be the most beautiful part of the French Riviera and the most economically viable. There, the Alps touch the Mediterranean, and the mountains nearly meet the water's edge. There are also some old towns like Menton and Monte Carlo.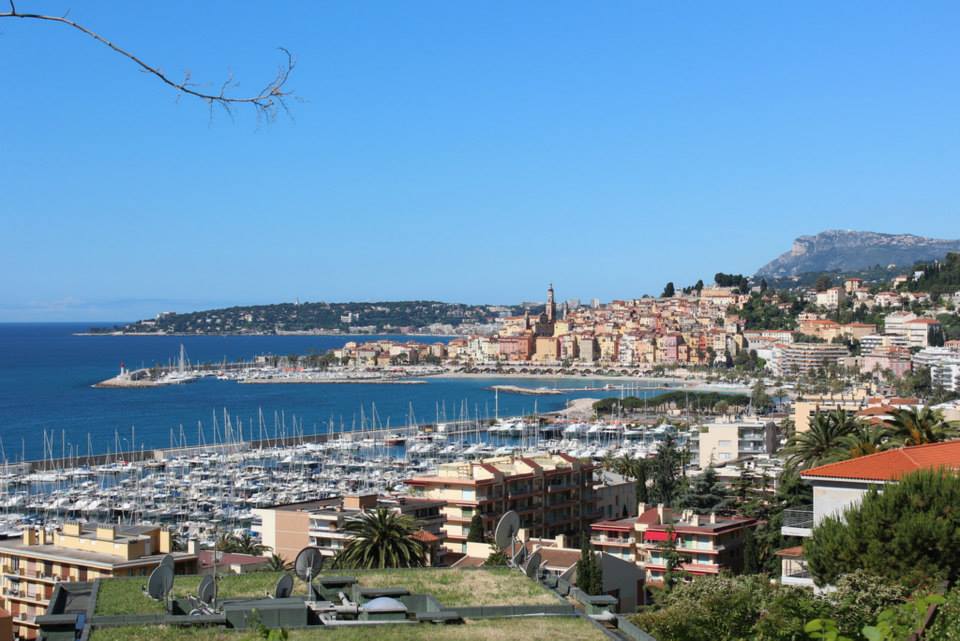 >>Things To Do In The French Riviera
>>Best All-Inclusive Hotels in the French Riviera
>>Best Beaches On The French Mediterranean
Monte Carlo 
Located in the Principality of Monaco, this beautiful city has some of the most pulsating scenes in the world. It is famous for its casino and its reputation for being a tax haven (because residents do not pay any income tax). However, Monte Carol, an independent state, is not a tax-free country. For some of the most luxurious goods you will find in Europe, Monaco boasts of sprawling stores that provide this. While Monte Carlo is not in France, it still made the list on a place you should visit while visiting France.
>>Interesting Facts about Monaco
Nice
Nice is France's sixth-largest city, and it has the French Riviera's most prominent resort. It has a beautiful long seafront and historic quarters, and a famous flower market. It also hosts the famous Russian Orthodox basilica, the Chagall museum, the Matisse museum- indeed a historic city. Nice has lots of hotels, from five-star palaces like Negresco, to backpacker hotels away from the tourist quarter. If you are particular about a decent French nightlife, Nice will undoubtedly exceed your expectations.
>>Nice Travel Guide
>>Things To Do In Nice
>>Best Day Trips From Nice
South of Fréjus – the Western Riviera
South of Fréjus is a beautiful rocky and forested coast whose major resort is Saint Tropez. You will find the resort popular among tourists like you who have been to the area before. Saint Tropez has an old Mediterranean seaport on the south shore of a sheltered bay, the Gulf of Saint Tropez.
Loire Valley
For a feel of France's heartland, the Loire Valley offers a variety of exciting things to do and places to go. The valley is famous also for its historic structures, architecture, and wines. You will most likely visit there at a good time because the climate is favorable for the most part of the year. 
When you visit Loire Valley's wine area, have a taste of the impeccable wine. Its wine is well known around the world for its premium quality. It also has an architectural heritage that reminds of the Renaissance and the Age of Enlightenment. You will probably see Châteaus (castles) here than anywhere else. 
You can visit the gardens at Ainy-le-Vieil chateau and behold its magnificent beauty inside and out. From outside, the structure looks like a fortress with towering walls and a defensive gateway complete with drawbridge and moat. The chateau's gardens are a must-see too. You can walk through the garden and take pictures with nature. Colors and fragrance will entice you. 
>>Things To Do In Loire Valley
>>How to Get From Paris to Loire Valley
Provence
Picture a field of lavender, olive trees, great restaurants, and a slower pace of life; picture Provence. When you think you have had enough of Paris' bustling and busyness, Provence offers a little different package. Marseille is the largest city in the Provence region, and there are lots of things you can do.
For starters, you can swim in the Calanques at Cassis, and if you do not have a swimsuit, you can get one. The coast between the village of Cassis and Marseille has soaring sea cliffs and rocky inlets which are called Calanques. Swimming lovers would find the water here to be quite enchanting. 
You can also take on the markets for fresh fruits and flowers to spruce up your experience. Markets here open on a weekly basis while few open daily. You can get clothes, antiques, and other souvenirs from these markets at reasonable prices. 
Visiting France For The First Time – Conclusion
You can have the experience of your life in France even on a budget. All you need to do is proper planning and get the right information per time. And as long as you take note of the educated tips we have explained above; you will do just fine. First-timers are prone to make errors when they travel. With the information, you have, we expect that you now have a basic knowledge of exploring the country without getting too lost. And even if you do, the French will help you find your way because they are nice. 
That concludes the article of the things you should know before visiting France for the first time. Am I forgetting something? Leave your comment below so I can add it!