Where To Eat The Best Ice Cream in Paris
The best ice cream and gelato in the world can be found in Europe. You will be spoiled by all the fine choices; especially with Paris's natural ingredients, and because ingredients with no stabilizers are used in making gelato.
Regardless of the time of year, and sometimes in thick of winter, you will see many enjoying mouthfuls and towering cones of Italian gelato on the streets of Paris. You can also step into one of Paris' famous traditional ice cream dealers; like Berthillon and indulge in a large cup of refreshing stuff. A strong espresso can follow it to complete a perfect time outdoors.
Here Are Some Of The Best Ice Cream and Gelato Places in Paris:
Berthillon
Berthillon is regarded by lots of people as the prime standard of ice cream in France. It was founded in 1928 as a restaurant and tearoom on the attractive Ile St Louis. Close to century now, the place still allures many locals and tourists, especially in the summertime, for its creaminess, light, and delightful ice cream and its special fruit sorbets. Visitors can buy the ice cream from authorized merchants scattered around the city too. However, this is the only official tearoom and shop in Paris.
Produced with the right blend of heavy creme fraiche and cream, sugar, eggs, and natural flavorings, this place boasts of its zero-synthetic use of artificial colorings, stabilizers, or flavorings. At this shop, chefs make the ice cream daily; while some of the 60 flavors on their menus are regular (chocolate, vanilla, salted caramel, pistachio), be on the lookout for unusual flavors like foie gras, praline with lemon and coriander, Gianduja with orange, Earl Grey tea, Grand Marnier and much more.
If you want something lighter, delightful sorbets like lime, cassis, litchi fruit, lemon-thyme, peach with mint leaves, and raspberry with rose extract are available. Christmas in the city is a big event, and if you happen to visit then, buy a stunning traditional Christmas log laced with cake and ice cream. The Berthillon is open on Wednesdays to Sundays from 10 am to 10 pm and is located at 29-31 Rue Saint Louis en l'ile, 4th arrondissement.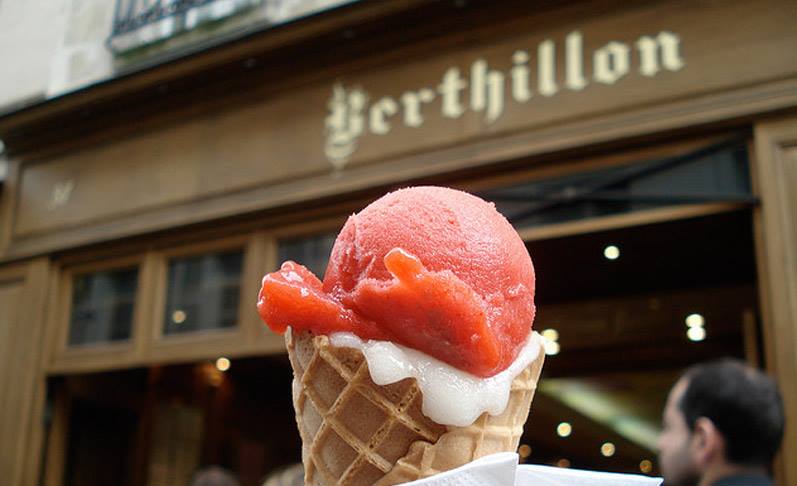 Pozzetto 
Despite its size, this gelato shop is very popular in Paris. It is a small setup located in the center of the Marias. It has some of the most delicious Italian ice creams in the city. The very creamy, nutty pistachio alongside the slightly sweet, chocolate-hazelnut flavors of Gianduja is a must-try.
Pozzetto offers just 12 flavors at any time, focusing on intensity and quality of flavors over spreading choice, all the gelato is made at the site every day in its kitchen. The meaning of "Pozetto" is "little well," and it refers to metal-covered containers where the gelato is preserved and from where it is served.
Instead of showcasing the ice cream in a massive, appealing form, as is the usual way in most gelaterias, the people at Pozzetto believe keeping it stored in the wells preserves consistency and flavors. The establishment is opened every day from 2:15 to 1:45 pm from Thursday to Sunday. Pozzeto is situated at 39, Rue du Roi de Sicile, in the 4th arrondissement.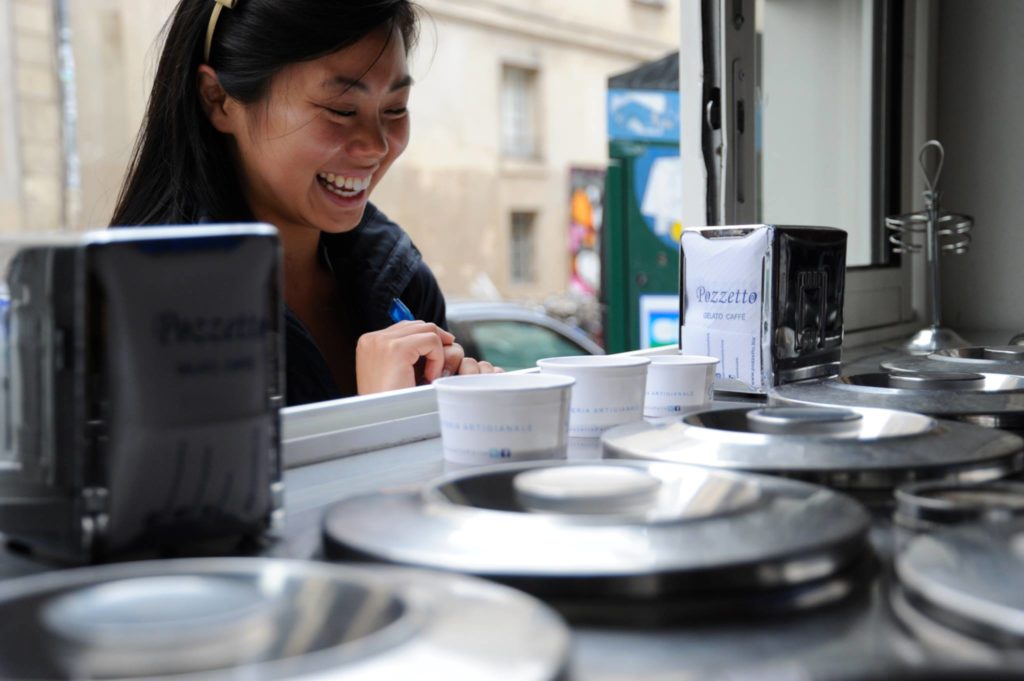 Amorino 
Amorino is a gelato chain that serves great Italianesque ice cream in many parts of Paris. It is a decent choice for family events with children since one can select from more than twelve flavors. They are beautifully arranged in petals in a cup or cone. Amorino probably has the most authentic Italian sorbet, and gelato in Paris served in charming ways.
The flavors used here are natural, and they do not use synthetic preservatives or colors. So, the ingredients are sourced probably. When you visit Amorino, be assured that you will be able to choose from a wide array of flavors. Common flavors include salted caramel, coffee, stracciatella, lime-basil, etc. The establishment has multiple locations around the city.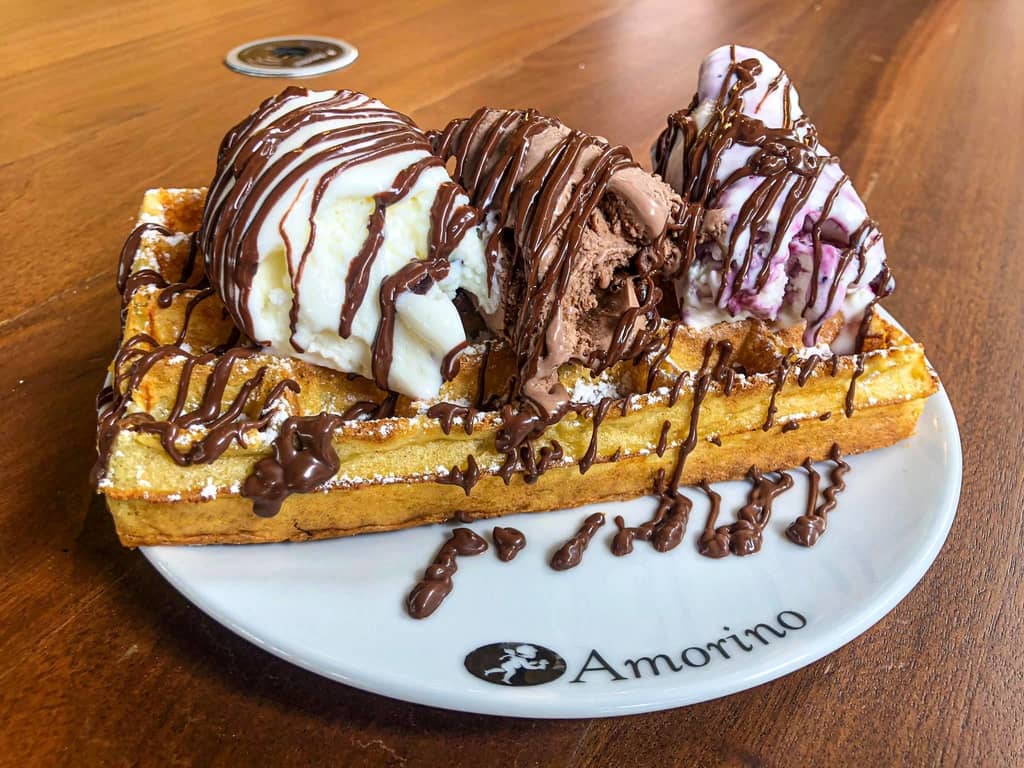 Pascal le Glacier
Located in the 6th district close to the La Mueye metro stop, this ice cream parlor is the place to be for a special treat. What sets the Pascal le Glacier's ice cream from the rest of the pack is the focus that Pascal Combette, its owner, has to produce a unique ice cream experience. The ingredients are fresh and would appeal to your senses right away when you have a taste of the ice cream. You can check out their espresso flavor as well. Pascal le Glacier is located at 7 Rue Bois le Vent, Paris.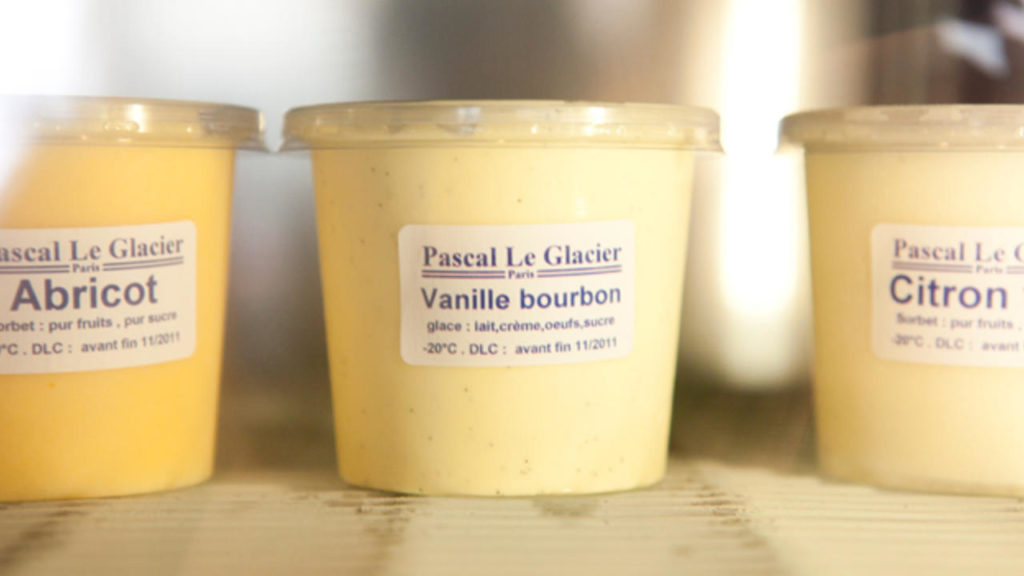 Deliziefolle Gelato
This beautiful and popular place is etched in the beautifully cobbled Rue Montorgueil area, just a block from the big Les Halles shopping center. The ice cream here is produced from different natural ingredients, and they come in flavors like mojito mint, fresh melon, and local favorites like stracciatella. The recipes used in Deliziefolle Gelato are all works of Pellegrino Gaeta, the award-winning glacier. As great at the place is, it does not open in winter months.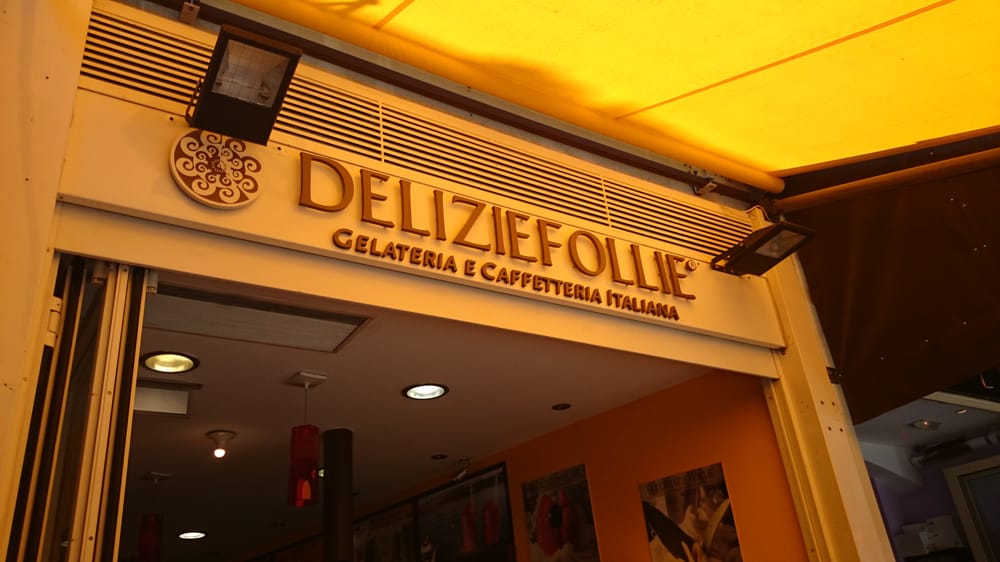 Martine Lambert 
This place has been in a self-proclaimed romance with ice cream since opening the doors of its first boutique in 1975. After decades of success making its ice cream brand, it began operations in 1975 on the popular street of rue de Grenelle. The sorbets and ice creams here include local favorites like hazelnut praline.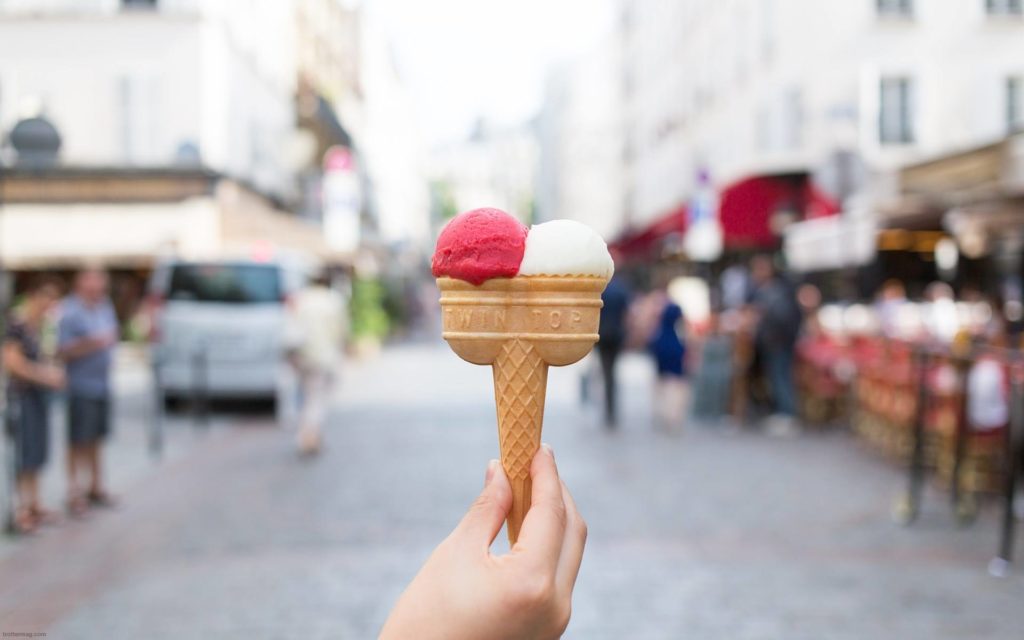 À la Mère de Famille 
That you are a popular chocolatier does not mean you will make great ice cream. This place emphasizes that with a reputation that dates back to the 18th-century in the candy and sweets business. The connection between chocolates, jellies, and the ice cream is what makes À la Mère de Famille one of the best ice cream places in Paris. The ice cream here is offered seasonally. It is located at 35, Rue du Faubourg, Montmartre, Paris.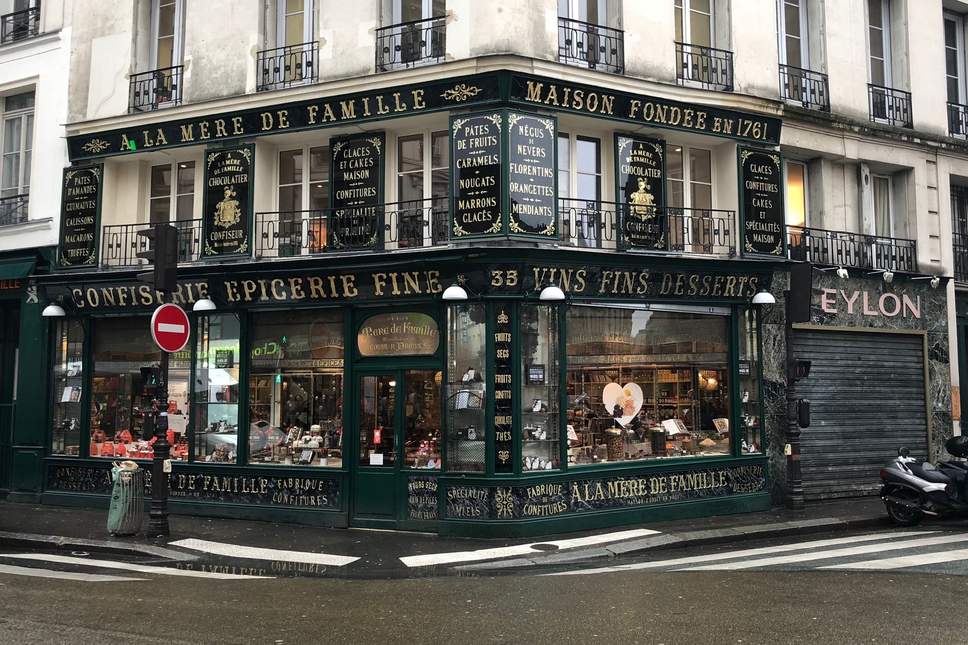 Gelati d'Alberto
This ice cream parlor takes the art of ice cream making to another level. Their ice cream is richer than many others in the city may be because that is the nature of Italian gelato. You can have sorbets in the summer months and for something extraordinary, try their stracciatella and be prepared to be amazed. Gelati d'Alberto is located in 45 Rue Mouffetard, Paris.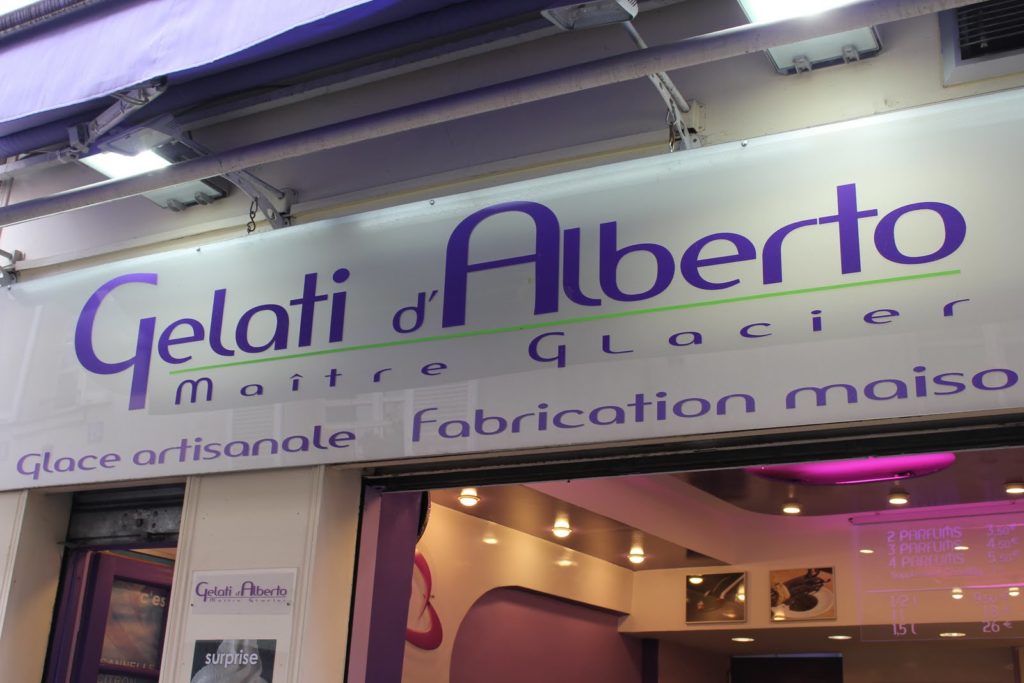 Bachir
This is a Lebanese ice cream parlor in Paris. Bachir is different because it is popular, and unless you come early, you might have to stand in a long queue to get your hands on a nice and generous cup of creamy and delicious ice cream. Founded in 1936 in the Lebanese town of Bikfaya, the family-owned ice cream place in Paris has been a tremendous success in France. When you visit, check out their Ashta flavor. It s their signature with fresh, pure flavors of organic cream with pistachios. If you want, you can have w whipped cream. Bachir is located at 58, rue Rambuteau in the 3rd arrondissement close to the Centre Georges Pompidou.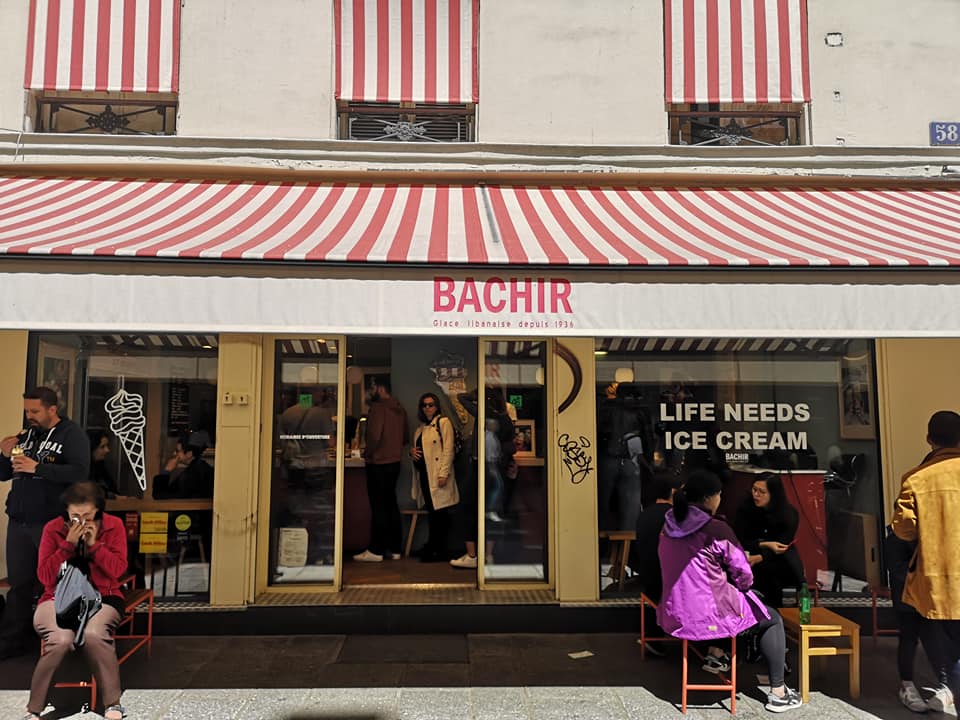 Best Ice Cream and Gelato in Paris – Summary
The French love cream, especially when it is served with dessert. That is why it is not a secret that Paris prides itself on having some of the richest ice cream options in the continent. Nothing is more pleasant than having a cup or cone bought at a close park or garden before walking pass the riverbanks of the Seine or the lively streets of Paris.