Where to Stay Near the Paris Orly Airport
The Paris Orly Airport is the second of the French capital's major airports. It is located in a buzzy and tourist area what quite popular across the country. This is truly being the busiest domestic traffic airport that serves over 32 million passengers every year. Also, there are some hotels and hostels close to the spot, ranging from the well-furnished exclusive establishment, affordable B&Bs and cheap and nice options with convenience as their philosophy. So if you are looking for a hotel to stay close to the Paris Orly Airport, this article will be very helpful. 
Here Are Some Hotels Near The Paris Orly Airport:
Mercure Rungis
The Mercure Rungis has quite a reputation in the area. It is a pet-friendly hotel near Orly airport. In fact, it has a pet-friendly chain with high-end hotels across the world. When you step into this four-star establishment, you will know you have entered into one of the best hotels in the neighborhood.
The creams, oranges, and earthy browns in all the rooms are particularly cool. Also, the rooms are soundproofed so that the continual amount of flights landing and taking off would not disturb guests. There is a complimentary Wi-Fi, a satellite TV, a minibar, and all that visitors will need to have a brew. Usually, breakfast is placed as a buffet, and there are an on-site bar and restaurant. There is Carnet de Voyages also which serves cocktails and local cuisines.
This hotel can be found on the northern tip of the Orly airport. Shuttle buses ply there, they are free, and you will reach the hotel in just ten minutes if you use them. The moment visitors step into the hotel, they can satisfy their cravings for food at decent restaurants like L'aloyau steakhouse, A la Maree (seafood restaurant), or La Grange (decent French dining).
For those who want to explore the area more, they can take the RER C from Rungis-la-Fraternelle, which will connect them to the RER B at Antony. Close touristy spots to the hotel include Les Catacombes, Parc de Sceaux, Marché International de Rungis. It is located at 20 Avenue Charles Lindbergh, Paris.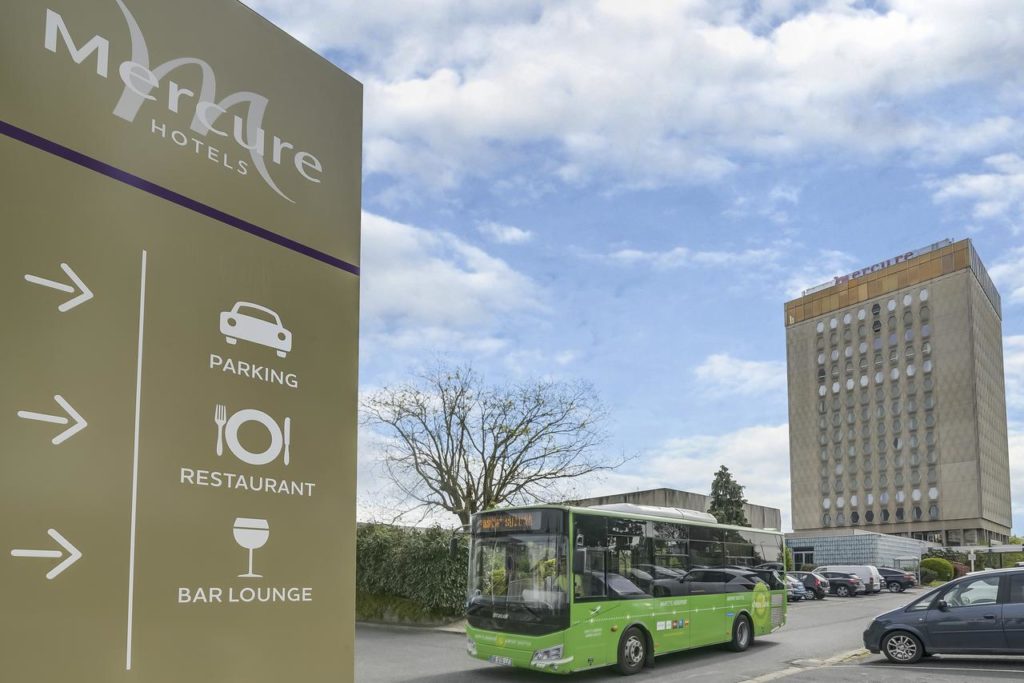 Courtyard by Marriott Paris Arcueil 
The Courtyard by Marriot Paris Arcueil is a four-star hotel with innovations for comfort and leisure for travelers. The hotel is located in Montrouge, south of the city's 4th district. It is a perfect place to head to after a whole day of taking on Paris.
The hotel boast of additions like Oleo Pazzo Mediterranean Bistro, gym on-site, and a French bistro. The inner décor is decent and simple with clean tons and splashes of hues. Each room has a flat-screen television, tea/coffee-making facilities, and mini-fridge.
The area is busy and has a cluster of restaurants, shops, and bars. There is a massive Cimetière de Bagneux and other small green fields located in different places. The Laplace RER station is only a seven-minute walk to the hotel. You can reach the popular Catacombs in about 15 minutes, the Eiffel Tower in 40, and the Notre-Dame in 25. The Courtyard is located at 6 Avenue du President Salvador Allende, Paris.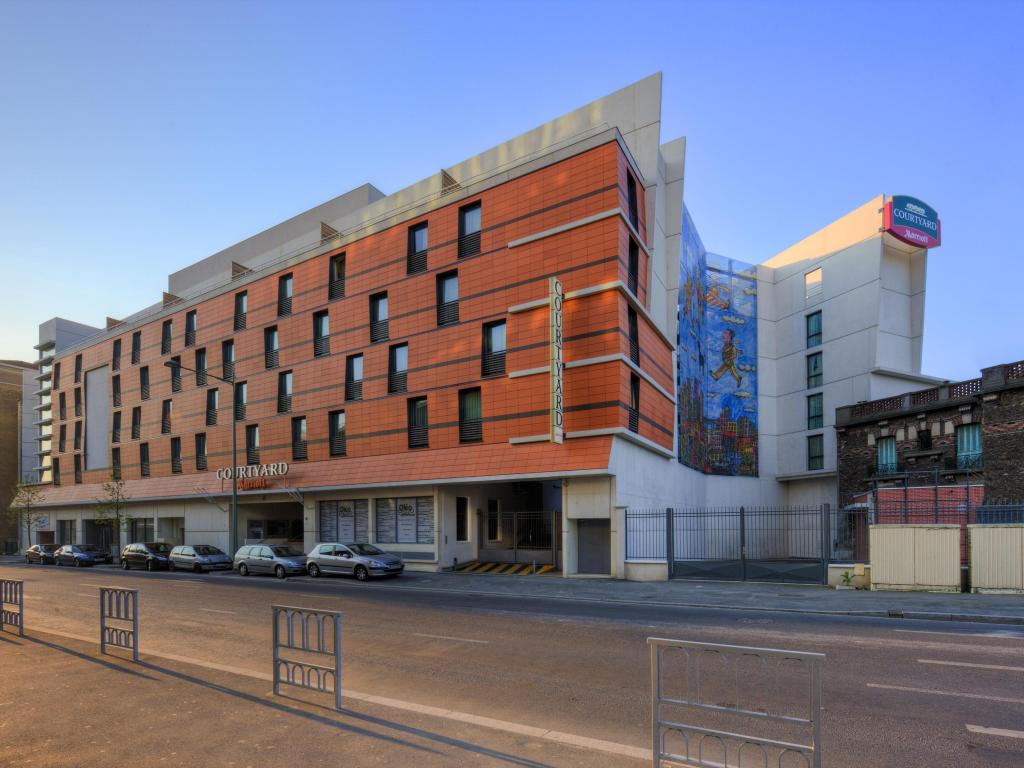 Hotel Orly Supèrior
Hotel Orly Supèrior is a budget option close to Orly airport. Getting there is not difficult as the T7 tram well conveys visitors from the airport to the somewhat industrial areas of this hotel in about 20 minutes. The interior and exterior are dated, but perfectly tidy, comfortable, well-presented, and is less than 50 euros per night. This is a bargain because many outfits here are expensive.
Hotel Orly Supèrior's rooms are large, equipped with free Wi-Fi, toiletries, and television. Visitors can order room service and dine out at one of its plenty of restaurants scattered around Athis Mons. It is even better if you have a car, then you get to the southern part of Paris in less than 30 minutes.
Port aux Cérises is located just across the Seine River in Draveil and the Hotel Orly Supèrior's area. In the neighborhood are theme park rides, a family-friendly leisure park, an equestrian center, and a min train. Closest to Hotel Orly Supèrior- just across the street- is Essonne Doors public pool and Carrefour shopping mall can be found down the mall. Hotel Orly Supèrior is located at 7 Rue Paul Demange, Paris.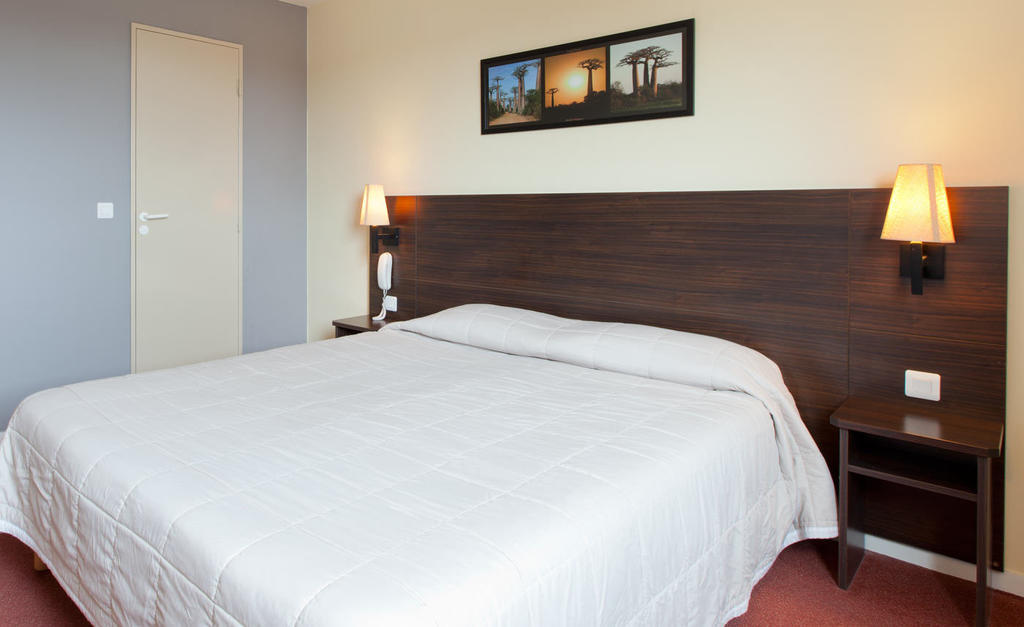 Kyriad Orly Aéroport 
The Kyriad Orly Aéroport is a chain hotel with its headquarters in London. The hotel is popular among serial Paris vacationers because it is cheap and an upbeat lodging. Kyriad Orly Aéroport is easy to find as it is painted with an easy-to-get pink, but there is always a shuttle to take you from the airport to the hotel at no cost.
The inner decoration is fun and chic, and there is a buffet breakfast. All the rooms are soundproof from all the flight noises. Visitors will also have access to facilities for making hot drinks in their rooms. Or they can dine out at one of the many impressive restaurants that are located in different parts of Athis Mons. Nearby touristy areas include Port aux Cerises, Parc de Sceaux, and Marche International de Rungis.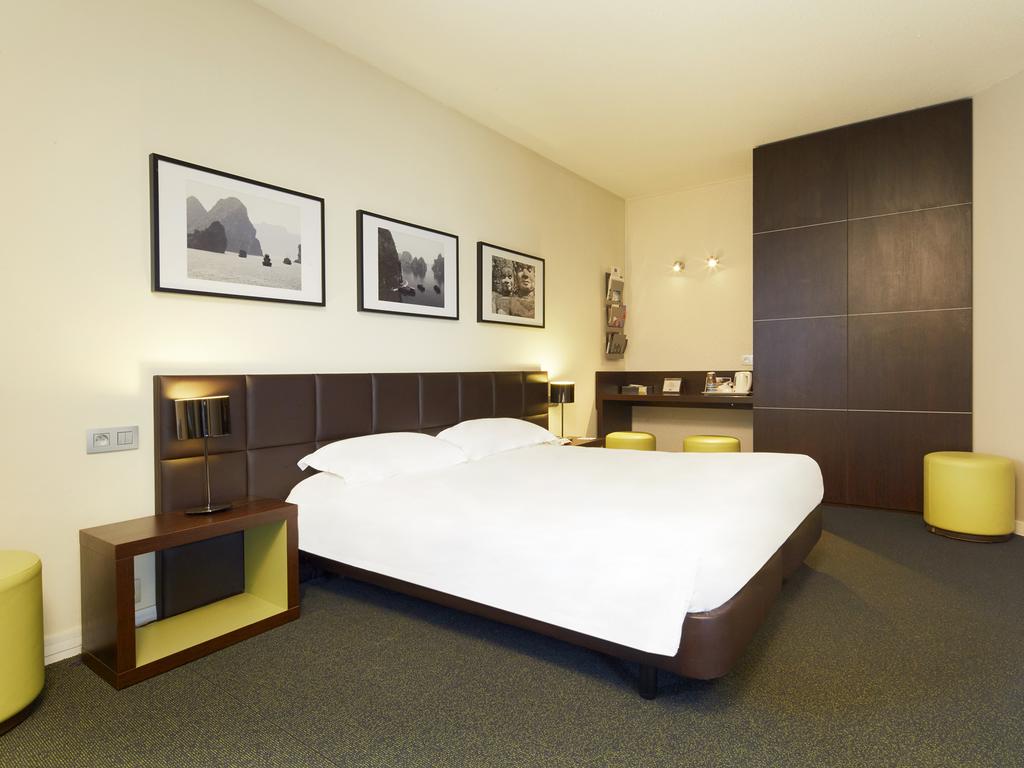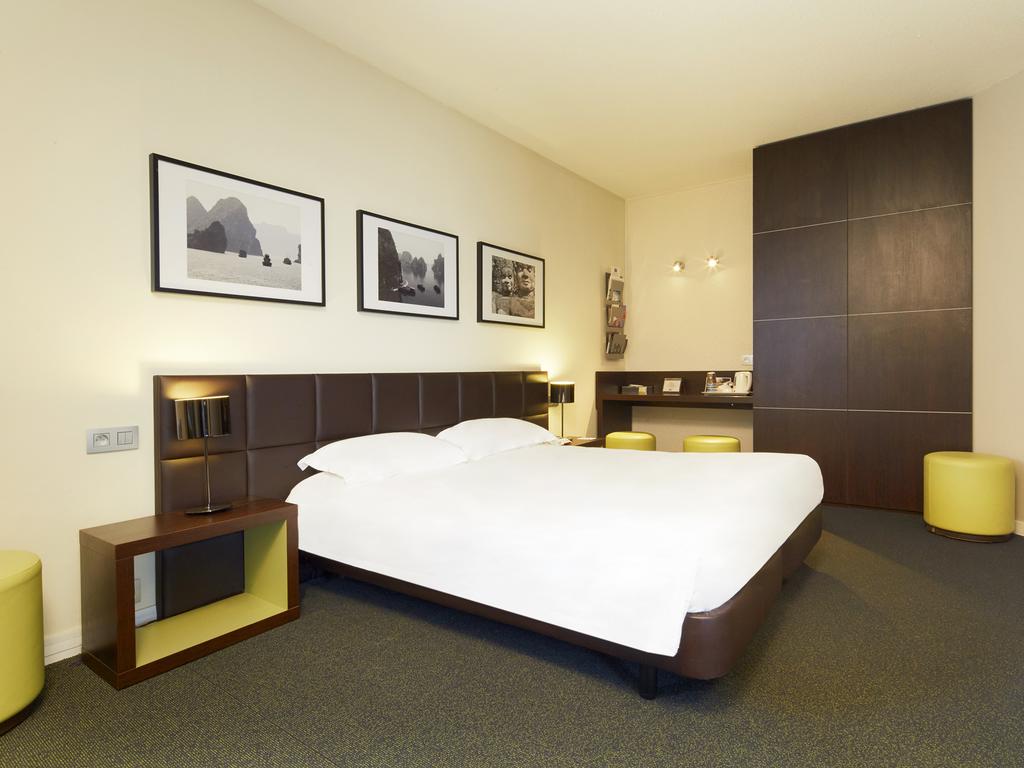 Campanile Morangis Orly 
The Campanile Morangis Orly is a motel- ish that is excellent for those adventuring by car. For those intending to rent a car and want to save a few cash, this decent two-star close to the airport is an excellent option. Free parking is available, and there are ample attractions and eateries in just a short drive.
The on-site dining room is Le Restaurant, where visitors will find a buffet breakfast every morning. All the 47 rooms in the hotel that are scattered around some buildings in the common areas are clean and have a TV, en suite, and free Wi-Fi.
Across the popular Seine River in Draveil is a family-friendly relaxation park called Port aux Cérises. It has mini golf, theme-park rides, and an equestrian center. Francois Truffaut cinema is about a few minutes' drive from the hotel, and spots that offer activities like ice skating, go-karting, and swimming are close by. Campanile is located at 34 Avenue Ferdinand de Lesseps, Paris.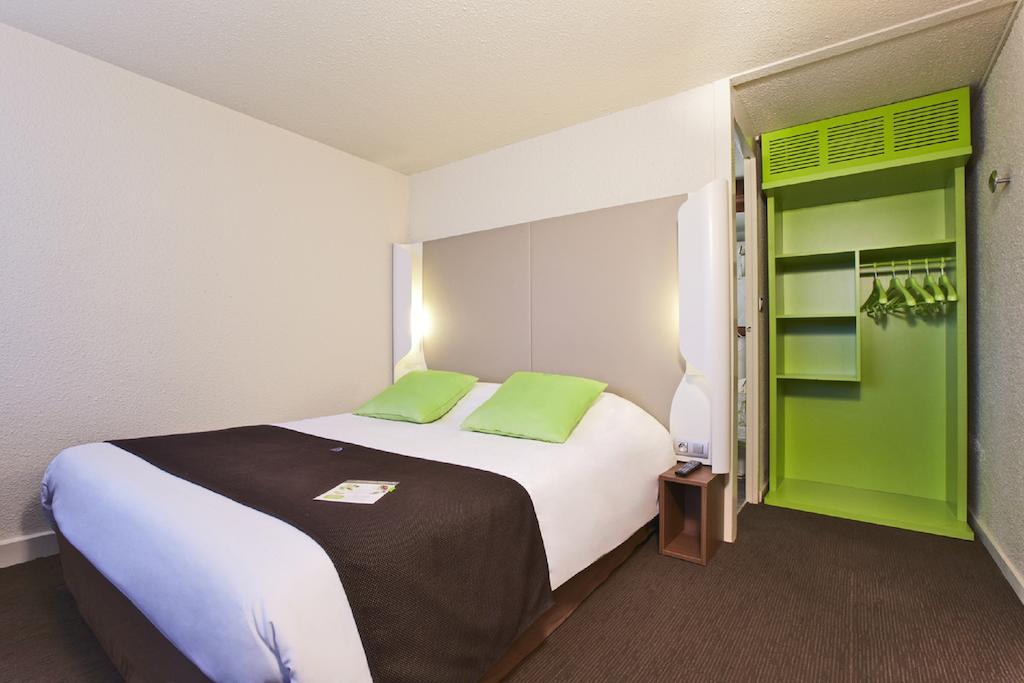 Euro Hotel Orly-Rungis
This hotel is a luxury and comfort 3-star establishment about 1.5 km away from the airport and 7 km from the French capital. It is located in a place where visitors can have a unique view of the city. It is not far from Disneyland Paris, and the sublime royal getaway (Versailles) is just 15 km from it. The city center is not difficult to reach as the TVM and RER line B connect the area.
Euro Hotel Orly-Rungis has 96 well-furnished rooms with complimentary Wi-Fi, suite bathroom, air conditioning, and television. For visitors arriving from the airport, there is a free bus from Euro Hotel Orly-Rungis to the airport and Sillic neighborhood. Even though the hotel is close to the airport, the soundproof rooms make sure visitors can sleep without outside plane noises. It features a snack bar, three conference rooms, a 24-hour reception, laundry service, storage, and safe for keeping valuable possessions. The hotel is located at Avenue du Parc de Médicis, Fresnes.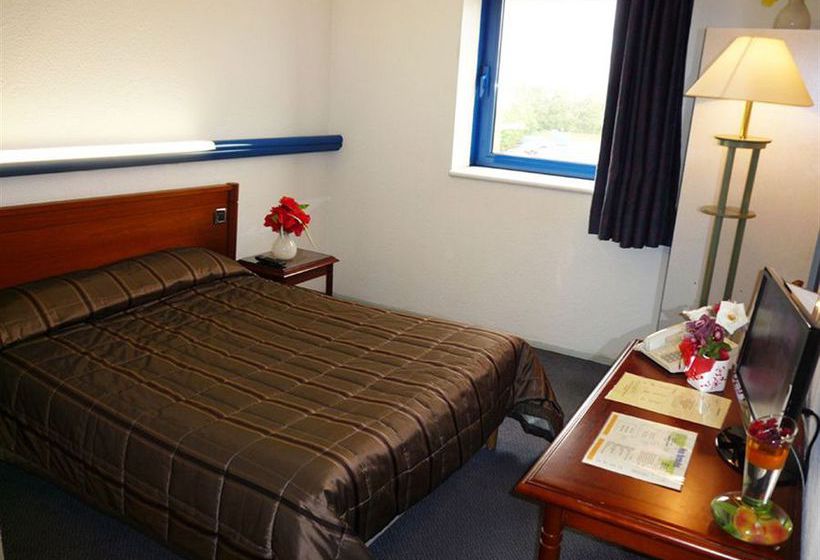 Hotels Near the Paris Orly Airport – Summary
The Paris Orly airport is a buzzing airport with lots of attractions especially for visitors just flying into the French capital. The hotels range from exclusive 5 stars to affordable and decent setups that visitors will find comfortable. To get the best deals and the one that suits your budget, I recommend that you research and compare the hotels.